For Buffalo High School Orchestra Director Elizabeth Bennett, it was less a name than the name's initials that held an unrealized power. Bennett, a sophisticated musician, knew there was music in the high school's initials BGHS, but she didn't  know what to do with the idea—until recently.
"Why did it take me nine years to come up with this idea?" Bennett asked. "I think that maybe this piece wasn't meant to be written before this time."  
In 2016, three teachers at northwest suburban Buffalo Grove High School, all of them close to 40 years old, died. Stacey Beylen, a special education teacher, lost her battle with cancer, as did math teacher Christine Lindbloom. Stephanie Ramos, who taught Spanish, had a heart attack in her classroom at the end of a school day.
"There was a feeling of helplessness and hopelessness around and everyone was just going through absolute grief," Bennett said. "And then I thought, we have to do something to help. I thought this can be a chance to bring us closer together."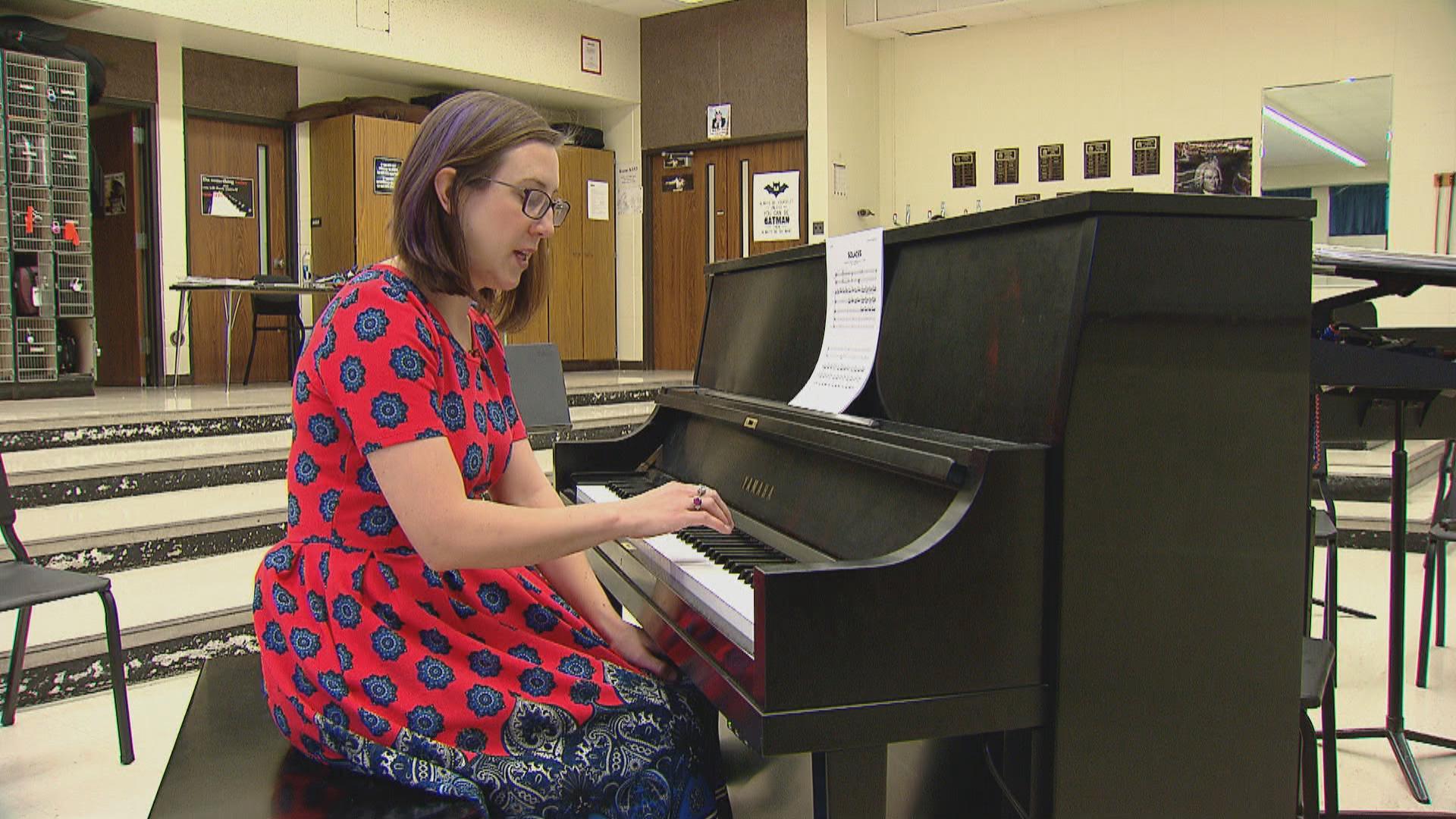 Elizabeth Bennett
Bennett turned to the school's initials, BGHS, and listened to the melody they made on the piano. The notes created a dissonant sequence, which struck Bennett as the perfect melody to capture the unease, sadness, rage, confusion and pain they were all feeling. She knew it was time to ask an experienced and expressive composer to write a piece around BGHS that the school's orchestra could perform for the wider high school community as an act of healing.
Through a recommendation from a former teacher and mentor, Bennett turned to Dr. Russell Scarbrough, a composer living and working in Rochester, New York.
"Russell actually had that same orchestra director I had, years and years back. So it ended up being a small world, that we're all connected in some way," she said.
Bennett was clear in her direction: "My charge to him was that I wanted it to start with BGHS. I wanted it to be literal. That it started with BGHS, and then he could move around to whatever tonality he wanted."
"She explained the situation at the school and said she wanted an 8 to 10 minute (piece) for high school students that would capture musically the emotional challenges they were all going through," Scarbrough said. "It's kind of a neat trick if the letters work out."
In contemporary western musical notation, the letters B, G, H, S wouldn't all be recognizable as notes. But in older German notation B was used to indicate B flat and H was used to indicate B natural. S is a trick invented by 20th century Russian composer Dmitri Shostakovich. He built his initials, DSCH, into a number of pieces across the span of his career. He used S to mean Es, which was the German word for E flat.
Scarbrough explained further that "Johannes Sebastian Bach was the first one to really make use of this technique by using his name, BACH, as the basis for a piece." Both Scarbrough and Bennett are fans of Shostakovich and Bach.
Scarbrough titled the piece "Solaces." Much as Bennett held onto BGHS for years, Scarbrough had been keeping the title "Solaces" in waiting for the right occasion. It came from something he read, a letter 19th century American poet Emily Dickinson wrote concerning the death of a friend. "Have you blossoms and books, those solaces of sorrow?"
Scarbrough's finished piece impressed Bennett. "In my mind it truly takes you through the five stages of grief," she said. "You hear the shock, you hear the anger, you hear the depression and you hear the acceptance at the end as well, and the solace that comes from it."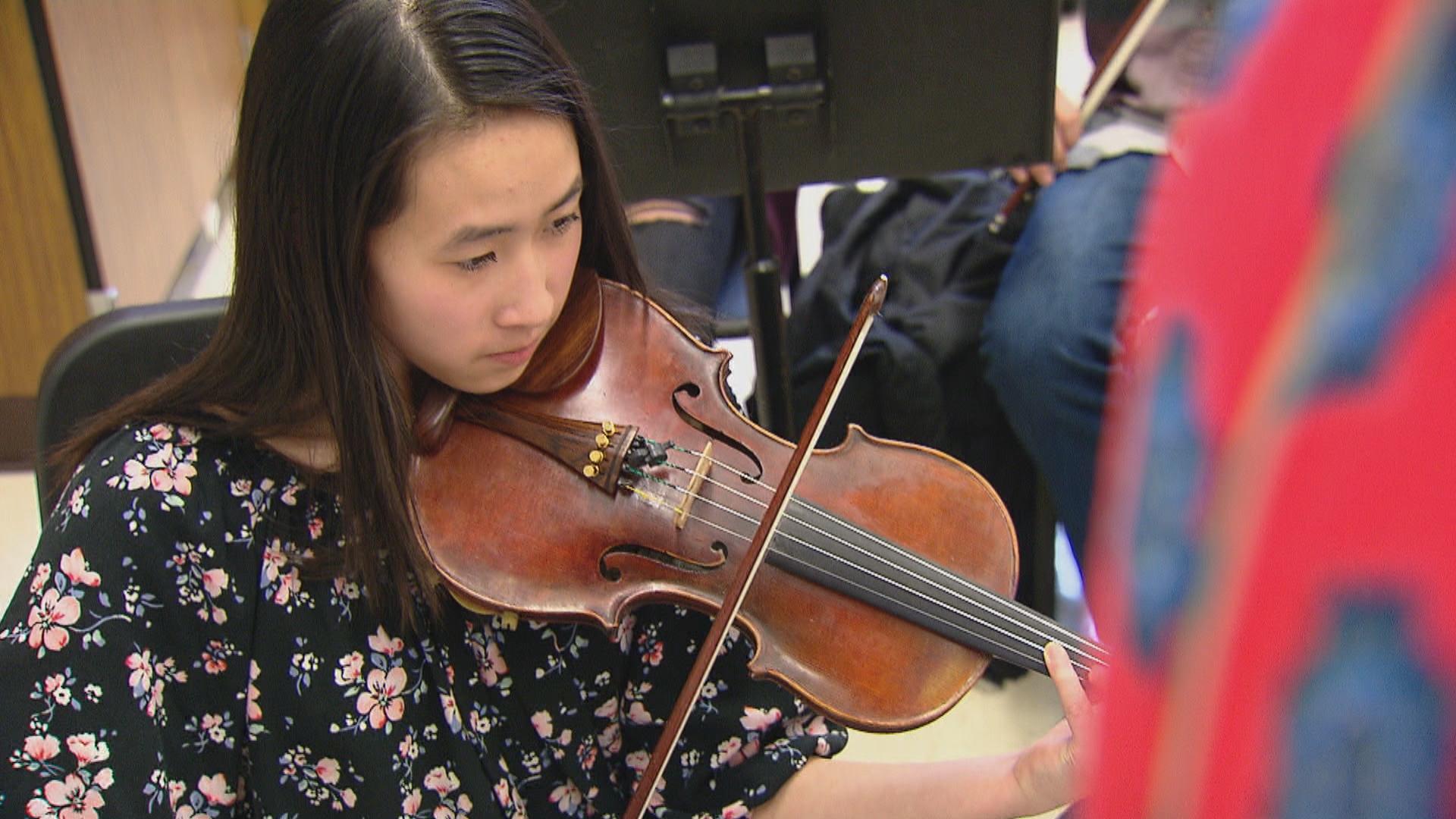 The student chamber orchestra premiering "Solaces" is made up of 18 musicians who had to pass a rigorous audition to join the group. Accomplished freshman sit alongside upper-level students. While Bennett knows they are all skillful, she was aware the piece would challenge them.
"It's a very mature work," Bennett said. "At first some of the students went, 'What is this?' When you just play your part, it doesn't all make sense. You have to have the whole orchestra together to truly make sense of the piece."
"It is about the three colleagues that we lost far too soon. But it's about so much more than that," Bennett said. "We all know that's not the only tragedy any of us will have in life. There will always be grief, and there will always be tragedy, but there will also always be hope and there will also be solace on the other side of that."

Performances
Jan. 21: "Solaces" gets its world premiere at Buffalo Grove High School (1100 W. Dundee Road, Buffalo Grove) at 4 p.m. Sunday, Jan. 21. The concert is free and open to the public.
Additional performances:
• Jan. 25: Composer Russell Scarbrough will lead the chamber orchestra in a performance at the Peoria Civic Center in Peoria as part of the Illinois Music Educators Conference.
• March 8: "Solaces" will be performed at Buffalo Grove High School as part of the school's Winter Orchestra Concert.
• March 20: The final scheduled performance takes place at Pick-Staiger Concert Hall at Northwestern University in Evanston. 
---
Related stories: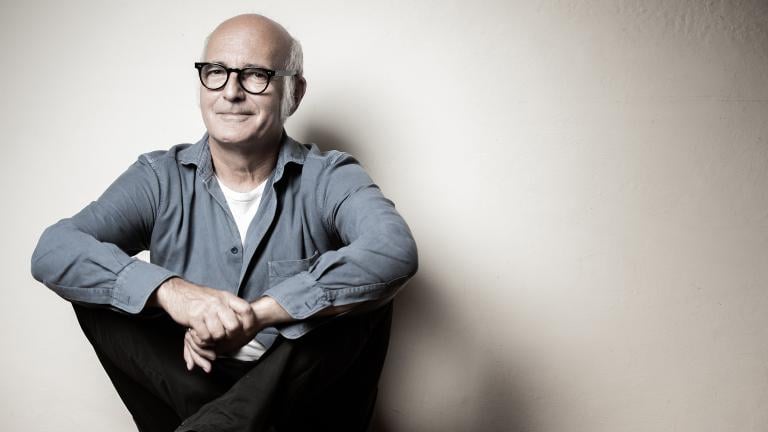 Pianist Ludovico Einaudi on His 'Elegy for the Arctic'
Oct. 23: Meet the Italian composer and pianist who traveled to the Arctic Ocean to make music—and make a point.
---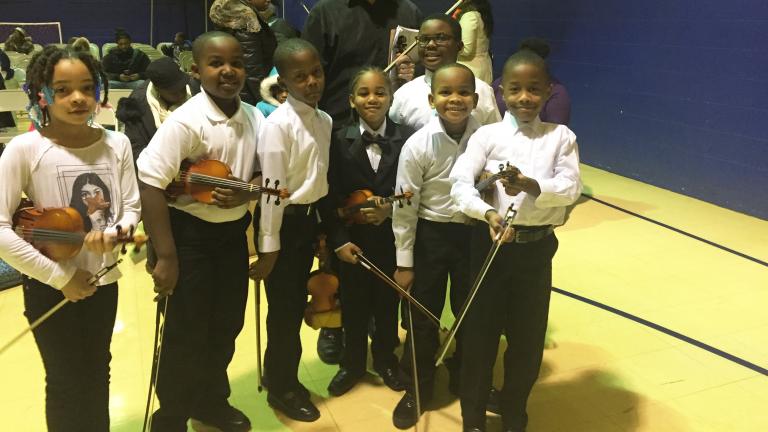 Music Education Class Sets the Tone for Bright Futures
June 5: Can the violin lower student dropout rates? A classically trained musician and a social worker think music lessons have the power to inspire change.
---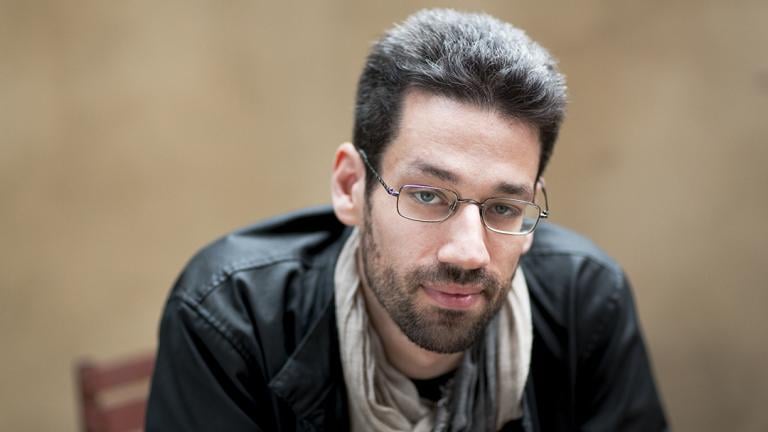 Jonathan Biss, Acclaimed Pianist, on His 'Obsessive' Approach to Music
Feb. 2, 2017: A studio performance by classical pianist Jonathan Biss.
---