Jazz can bring to mind a dark nightclub after hours with a lot of booze, but we met a group of Chicago jazz musicians on a sunny summer morning – and they were fueled only by coffee and cake.
The singers gathered to toast their latest recording, led by fellow performer Jeannie Tanner – a Chicago songwriter who provides them with new songs to sing.
TRANSCRIPT
Phil Ponce: It was a casual gathering of Chicago voices.
The center of attention: the songwriter for a new recording that features a dozen singers and more than 20 Chicago jazz artists.
Jeannie Tanner: As a songwriter and also a singer I've always been the featured vocalist on any project I've ever done, and so I just started thinking that I would really love to hear other singers performing my songs and interpreting my songs, and then I wanted to write some songs specifically for some of the vocalists that I knew their voices really well.
So I was really kind of tailoring songs I was writing for them to really showcase their strengths, but also as a writer I really wanted to write songs that would touch them.
Paul Marinaro, singer: The bulk of what I do is interpreting material that's been done by many great artists, which had always been the case – there were songwriters and there were performers, so I don't get the opportunity to perform a song that's brand new.
And this was the first time that I performed a song that was not only brand new but was written for me through discussions that I had, through the friendship that I have with Jeannie.
Rose Colella, singer: Jeannie writes lyrics that are just lush and fun to sing, like "devilish eyes" and "tantalize." It's just really fun to sing those. You get to be a little flirtatious, and it really ended up fitting me extremely well.
Ponce: Her latest recording is "Words & Music" – and the words and music of Jeannie Tanner are attracting attention.
Howard Reich, Chicago Tribune: She's picked some of the best singers in Chicago. There are a lot of singers, but she's picked these great singers and they've agreed to collaborate with her, so when you have any album that has Paul Marinaro and Tammy McCann and Typhanie Monique, and so many other superb vocalists in one place, that's rare. And because Jeannie is kind of a musical chameleon, she adjusts to the framework of wherever she is of the moment, she can write music for these artists.
This project says a lot about Chicago. This project could not have been created in Dayton, Ohio, or New York or Los Angeles. It is a uniquely Chicago project. It's about Chicago jazz today. And because those artists obviously have such respect and admiration for Jeannie, because she knows who they are, she's kind of giving us a vocal portrait of what Chicago sounds like in jazz these days. There's a long tradition of singing coming out of Chicago – Mel Torme, Anita O'Day, this is nothing new. But what Jeannie is giving us is a sonic portrait of music in Chicago today, and it's a very beautiful one.
Ponce: Everyone involved in the effort has something to say about the strength of the local jazz community.
Colella: You can make a good living being a full-time musician here, and in other cities that's not the case. Also, something that really stands out about the Chicago jazz community is that it's extremely welcoming. Everybody supports each other.
Ponce: And they do what they can to get by.
Tanner: Listen, we all do what we do. We make a living the way that we make a living. There is no shame in playing for someone's wedding – it's a special day.
We're blessed to do what we do full time, a lot of people would love to do what we do and so, here we are. And if I have to play a little Journey that's OK. I love Journey. If I have to play some Justin Timberlake, I can do it.

More on this story
Tanner's new recording is called "Words and Music." 
Video: A behind-the-scenes look at the recording of "Words and Music."
---
Related stories: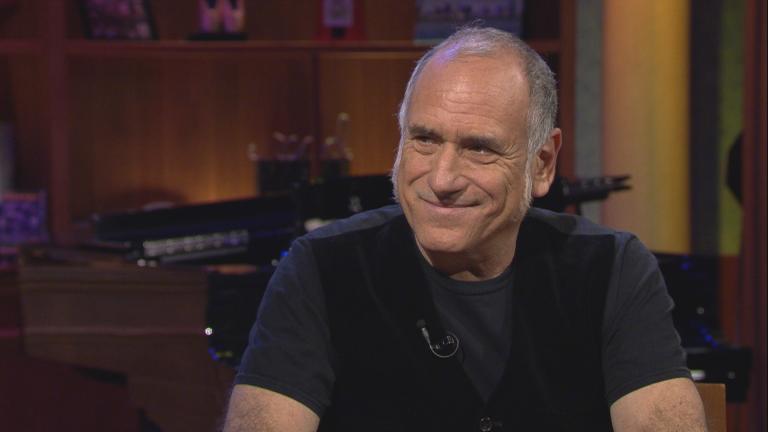 David Broza on Building Bridges with Musical Artistry
Dec. 27: He has been called "The Bruce Springsteen of Israel." But unlike the Boss, David Broza can sing in four languages and plays a mean flamenco guitar. He joins us in conversation and performance.
---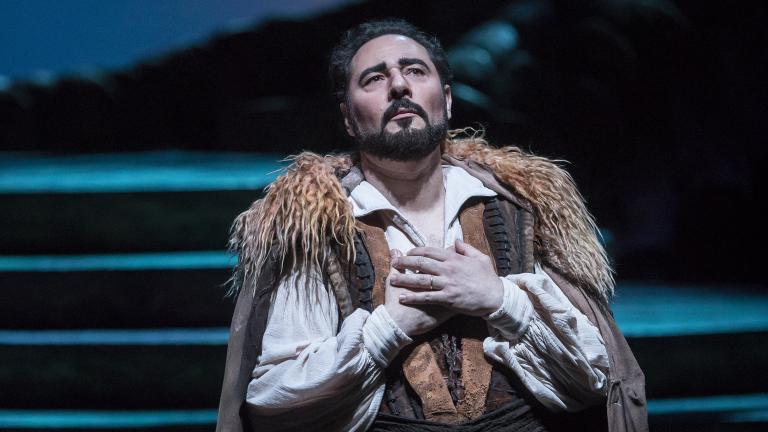 Tenor Stefano La Colla Makes American Debut in Lyric's 'Turandot'
Dec. 13: The up-and-coming Italian tenor is already being compared to the legendary Luciano Pavarotti. Stefano La Colla joins us in conversation and performance.
---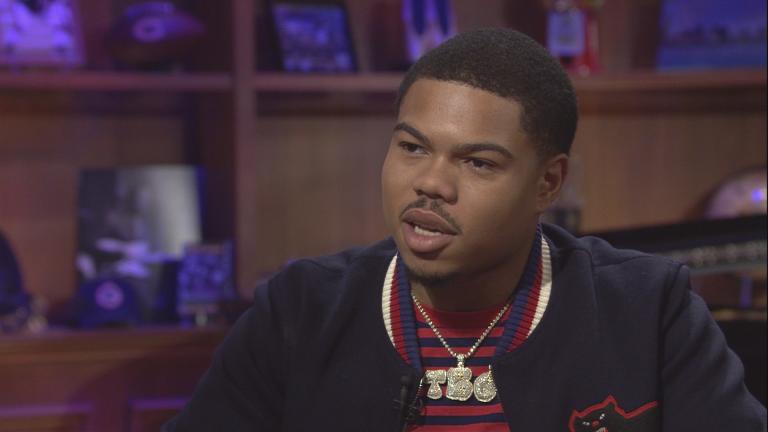 Emerging Rap Artist Taylor Bennett on Chicago Roots
Nov. 9: Taylor Bennett talks about his rising rap career, and the inevitable comparisons with his brother, Chance the Rapper.
---