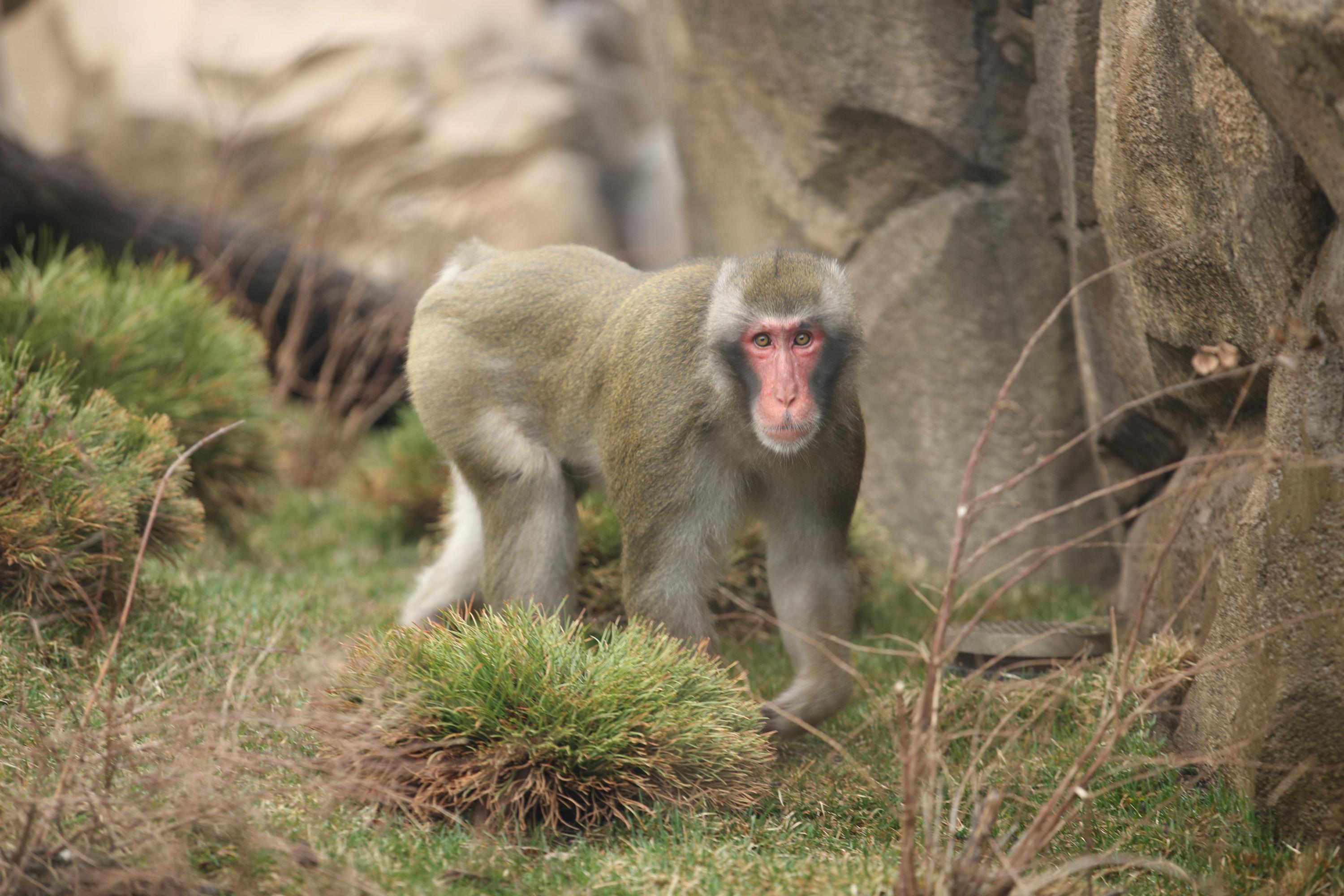 A paternity test revealed that Miyagi, one of three adult male Japanese macaques at Lincoln Park Zoo, is the sire of all four Japanese macaques born at the zoo since 2014. (Todd Rosenberg / Lincoln Park Zoo)
Akita is the dominant male in Lincoln Park Zoo's group of adult Japanese macaques, also known as snow monkeys. But that doesn't mean he's the dad of the baby monkeys seen frolicking in the zoo.
A paternity test recently revealed that Miyagi, a mid-ranking male, is the sire of all four Japanese macaques born at the zoo since 2014, when the primates arrived in Chicago as part of an international species survival plan that aims to diversify the population's gene pool through structured breeding.
Results from the test, conducted using blood samples obtained during a routine veterinary examination, took many at the zoo by surprise.
"Most of our staff thought that Akita was the sire," said Jill Moyse, the zoo's curator of primates. "We had a pool going – not for money – and there were [also] some keepers who voted for Miyagi. We joke around by calling him, 'Mr. Mom,' but he really does like hanging out with the kids, and the kids like being around him."
Moyse said the three young macaques still at the zoo – Otaru, Iwaki and Nagoya – seem to prefer spending time with Miyagi over other adult males in the snow monkey group. (Obu, the youngest macaque, currently resides at the Minnesota Zoo.) When the macaques are huddled together in cold weather, for example, Miyagi can usually be found huddling with the kids, Moyse said.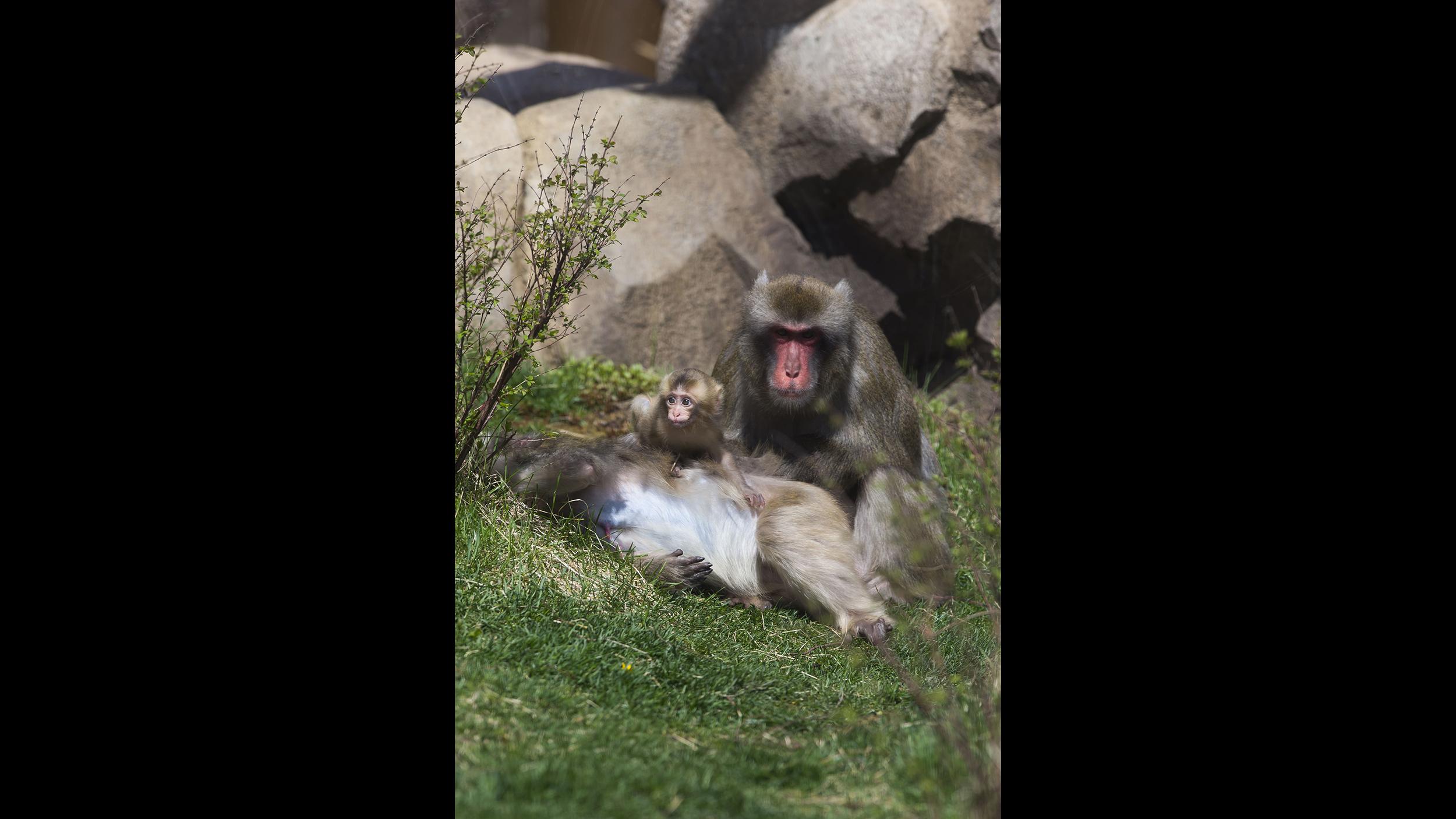 Miyagi, one of three adult male Japanese macaques at Lincoln Park Zoo, with offspring Iwaki. (Todd Rosenberg / Lincoln Park Zoo)
The paternity test and other research show that when it comes to breeding success, rank doesn't matter.
Behavioral scientists at the zoo's Lester E. Fisher Center for the Study and Conservation of Apes used an app that records and analyzes animal behavior to track the number of times male macaques engaged in sexual activity.
Data show that despite not being the alpha male, Miyagi far outperformed fellow adult males Akita and Kuma in breeding activities. In fact, Miyagi accounted for about 65 percent of the total mounts observed during the 2015 breeding season, when three of the new macaques were conceived.
Miyagi was also found to be the sire of the fourth newborn, Obu, conceived in 2016.
"I think the most surprising thing was that Miyagi had sired all the offspring," Moyse said, adding that the case further demonstrates that dominance and breeding success are not directly related. "This definitely proves that."
Miyagi's habit of spending time with the kids is not necessarily indicative of all macaques or primate sire, Moyse said.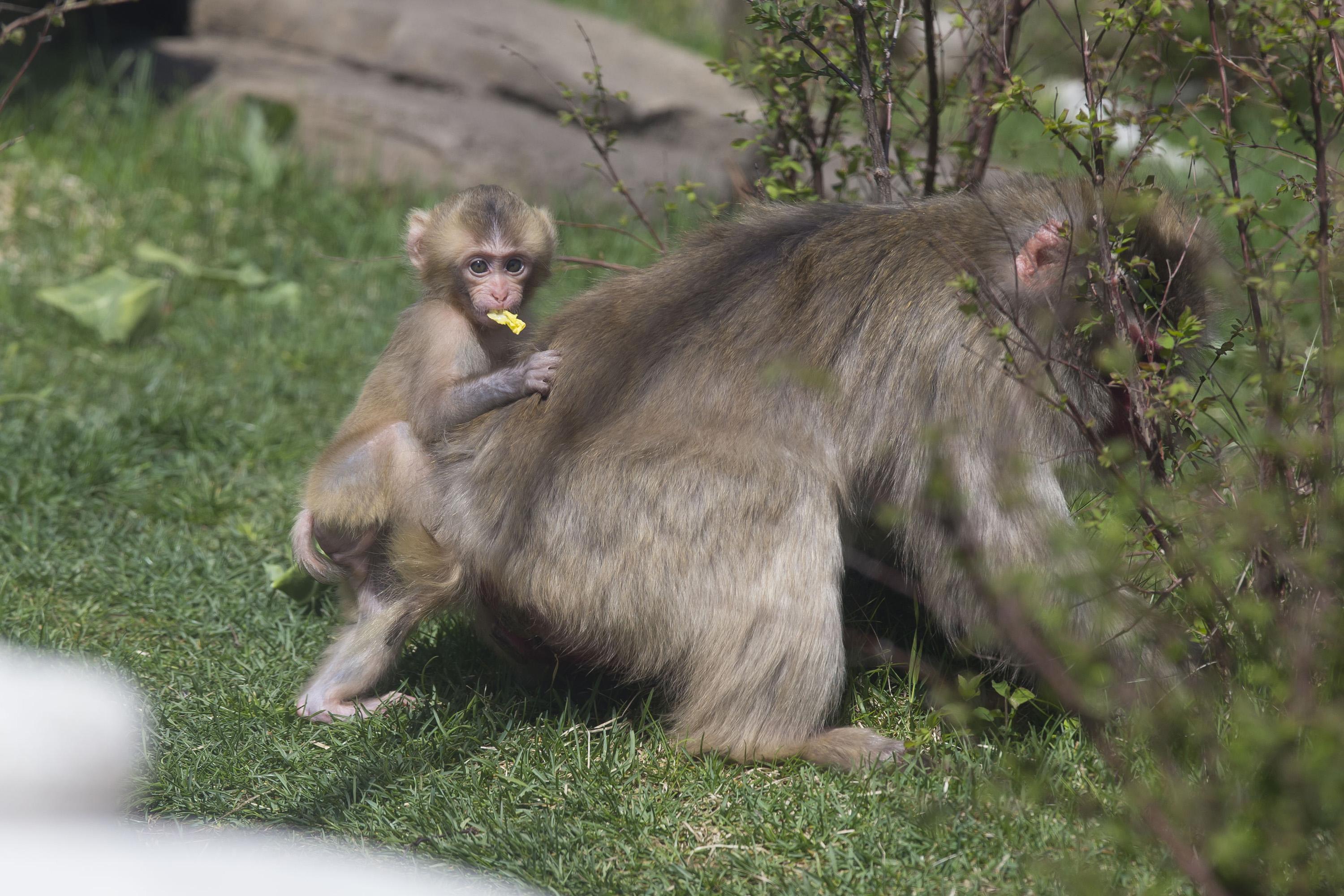 Iwaki, one of four Japanese macaques born since 2014 at Lincoln Park Zoo. (Todd Rosenberg / Lincoln Park Zoo)
"It's hard to say, but I think that's probably more individual," she said, noting that among other primates, such as gorillas, some sire interact frequently with their kids, while others are more removed. "That doesn't mean they're bad fathers. It's just their individual personalities."
Japanese macaques are found throughout most of Japan and are known for being able to tolerate extreme climates, from sweltering sub-tropical lowlands to frigid sub-alpine regions.
Because of this ability, macaques are among Lincoln Park Zoo's most active residents throughout the winter, Moyse said.
"This is their season," she said. "You can come in like zero-degree temperatures and they'll probably be out there running around."
Contact Alex Ruppenthal: @arupp | [email protected] | (773) 509-5623
---
Related stories: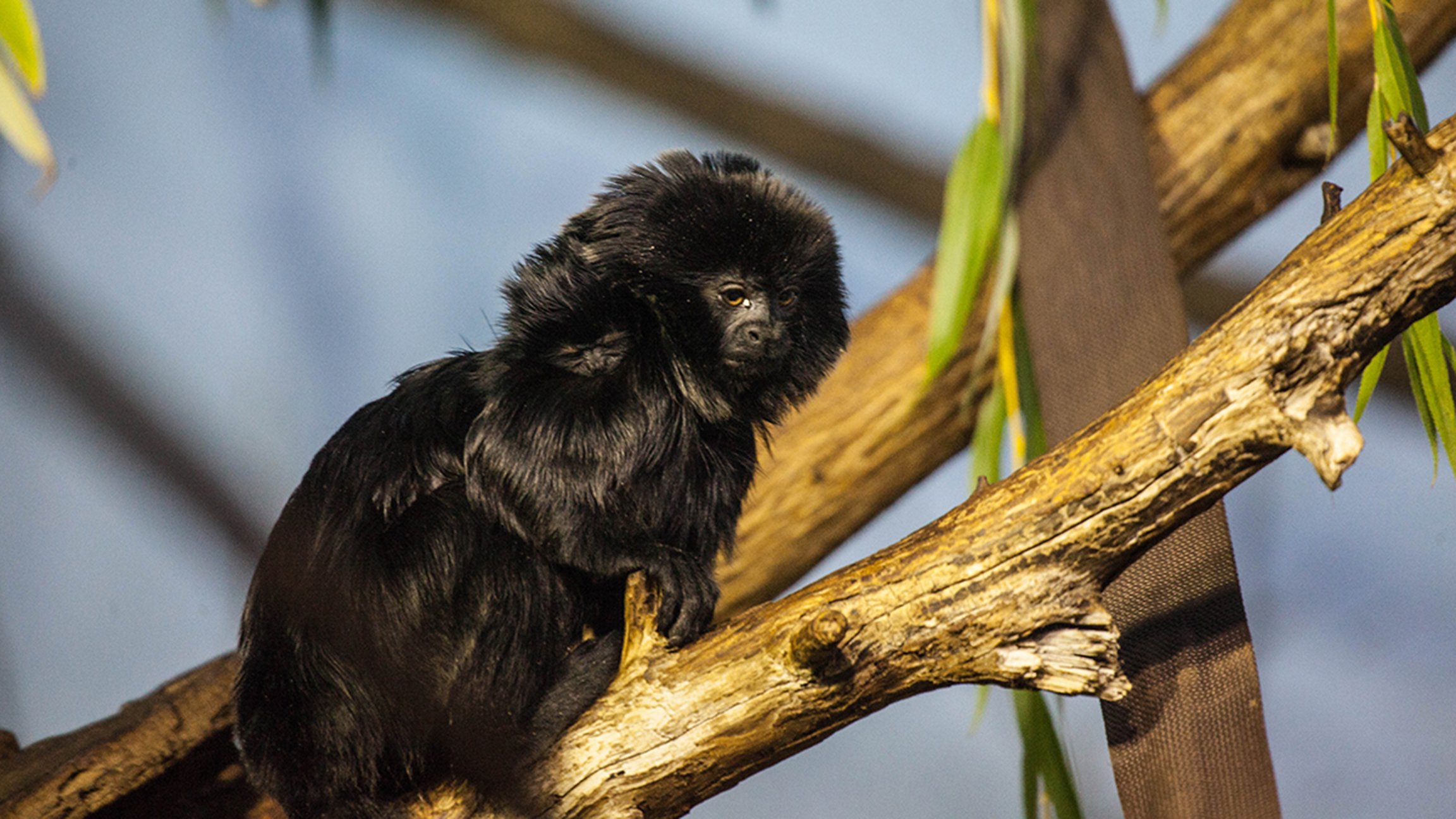 Lincoln Park Zoo Welcomes Newborn Goeldi's Monkey
Nov. 7: You'll need to look closely to spot Lincoln Park Zoo's new baby monkey. The infant, born Oct. 15 to first-time parents, is barely visible as it clings to its mother's neck.
---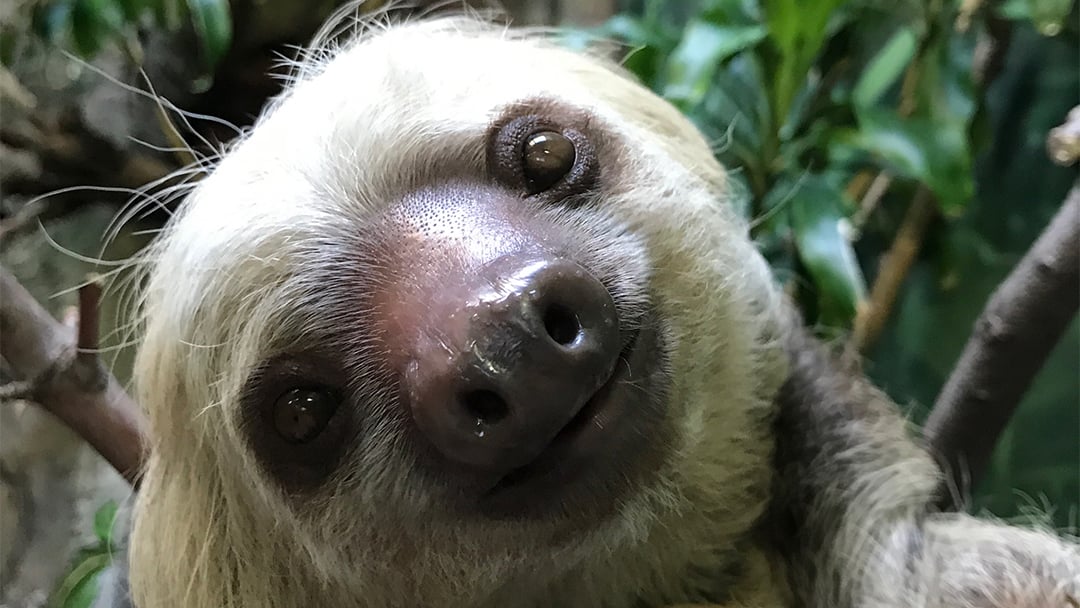 2-Toed Sloth Luigi Joins Mario, a Monkey, at Lincoln Park Zoo
Sept. 11: Luigi, a 1-year-old Hoffman's two-toed sloth, is getting settled alongside his new primate neighbors in a mixed-species exhibit.
---
Second Snow Monkey Born at Lincoln Park Zoo This Year
April 15, 2016: The snow monkey, born on Wednesday, has since clung tightly to 11-year-old mother Ono. Zoo employees have not yet named it or determined its sex. Maureen Leahy, the zoo's curator of primates, said they prefer to give mother and infant plenty of space at this stage.
---