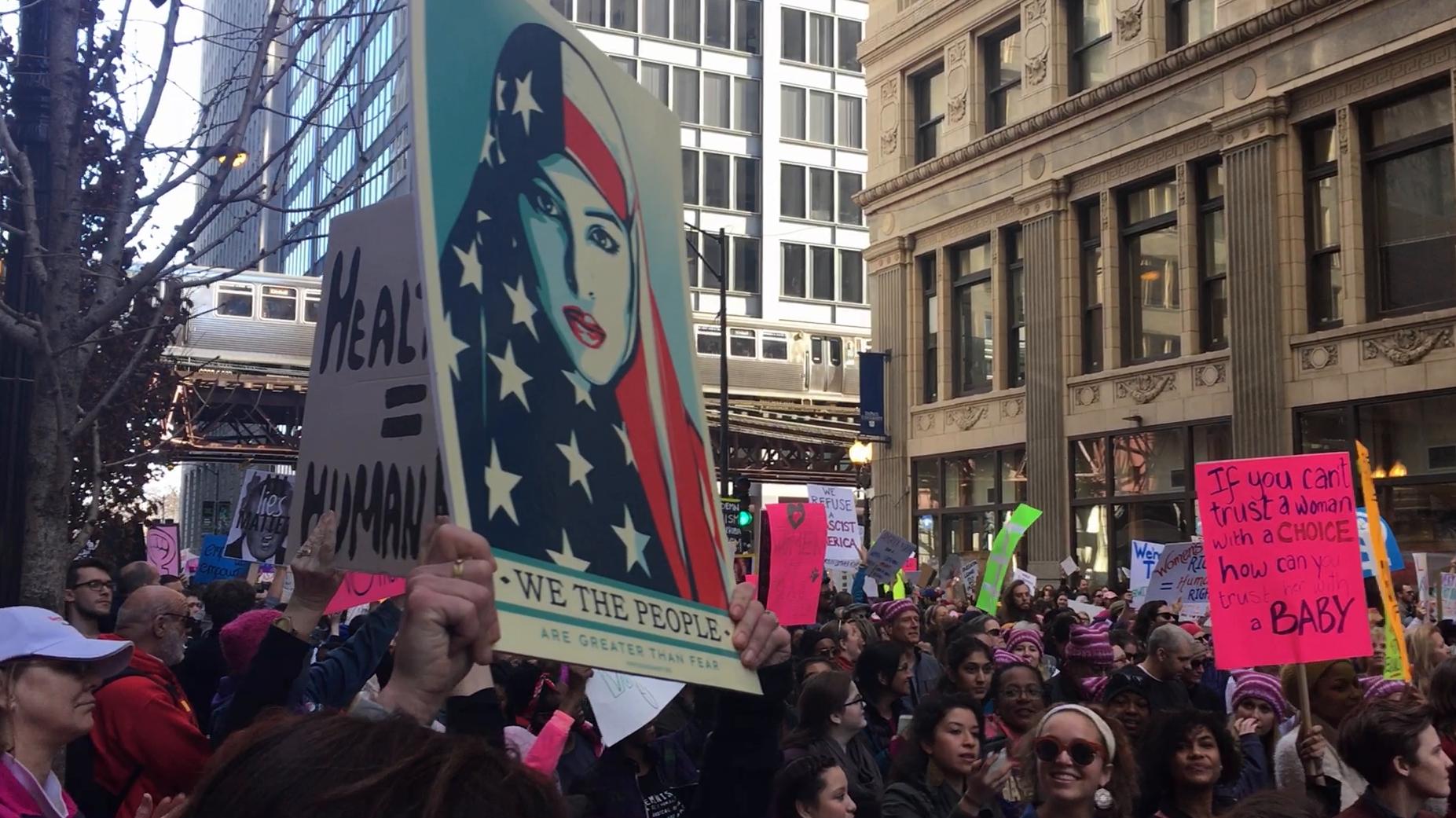 (Maya Miller / Chicago Tonight)
In less than a month, Women's March on Chicago organizers will mark the one-year anniversary of their inaugural march with another one designed to empower women voters.
The March to the Polls is designed to "celebrate resistance, demand laws protecting women, support women's place in power, and stand with the women caring for children, elders and people with disabilities," according to a flier for the event.
The event will be held Saturday, Jan. 20, 2018 and feature a rally and march at the intersection of East Congress Parkway and South Columbus Drive in Grant Park – the same location as last year's march that drew 250,000 people.
"Last year the crowds were much bigger than anticipated," said Emily Kraiem, a steering committee member for the event and board member of the Women's March on Chicago. "The march organizers and the city really rose to the occasion and had a very safe, fun and exciting march."
Given last year's large crowd, organizers are working closely with the city, Chicago Department of Transportation and local transportation agencies for the influx in marchers, according to Kraiem.
For this year's march, road closures are scheduled for Columbus Drive from Monroe Street to Balbo Drive and Jackson Boulevard from Lake Shore Drive to Michigan Avenue. Closures are also scheduled for the westbound lane of Congress Parkway between Columbus Drive and Michigan Avenue.
Activities are scheduled to begin at 9 a.m. on the day of the march, followed by a rally featuring various speakers at 11 a.m. Organizers are still identifying speakers but are "interested in identifying people who have a compelling message about the value of voting and the power of our voices when we vote," Kraiem said. "We are looking to identify people who are inspirational and who can educate, encourage and empower women to get out and vote with their voice."
Although last year's march was shut down due to the large number of participants, organizers are planning on marching again this year. Organizers say they are working with the city to determine a march route, which will be determined at a later date.
Planning a march in the middle of winter in Chicago necessitates planning for inclement weather. Organizers say they will be closely monitoring weather forecasts leading up to the march and will make adjustments as necessary, but they're not considering indoor options at this time.
"We're Chicagoans, and we're a hearty stock," Kraiem said. "Our marchers are motivated to raise their voices."
In advance of next month's march, organizers are seeking to raise $200,000 to fund operational costs for the march, such as a stage, jumbotrons, lighting, safety measures and fencing.
Contact Kristen Thometz: @kristenthometz | [email protected] | (773) 509-5452
---
Related stories: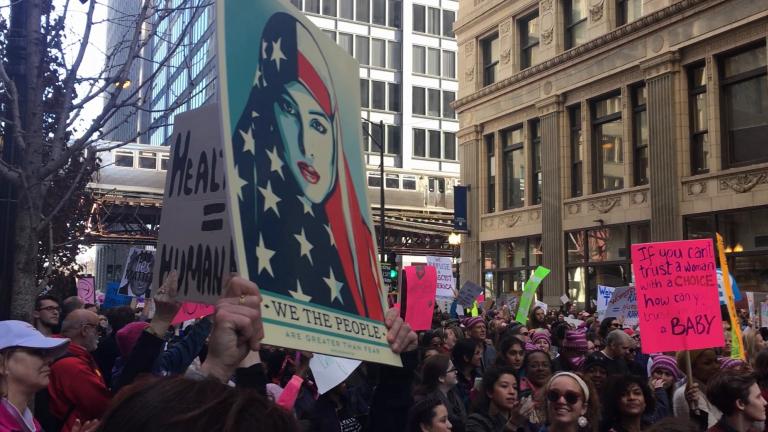 Women's March on Chicago Organizers Planning January 2018 Rally
Oct. 12: Organizers of the Women's March on Chicago, which drew 250,000 people downtown in January, will mark the one-year anniversary of the event with another march and rally designed to engage and empower voters.
---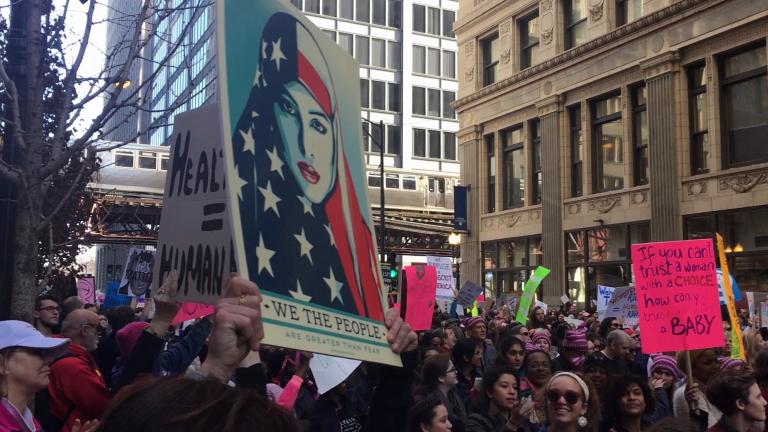 Organizers of Women's March on Chicago Expand Platform, Look Forward
March 2: Organizers of last month's Women's March on Chicago are hoping to channel the momentum of that event into action through information, education and advocacy.
---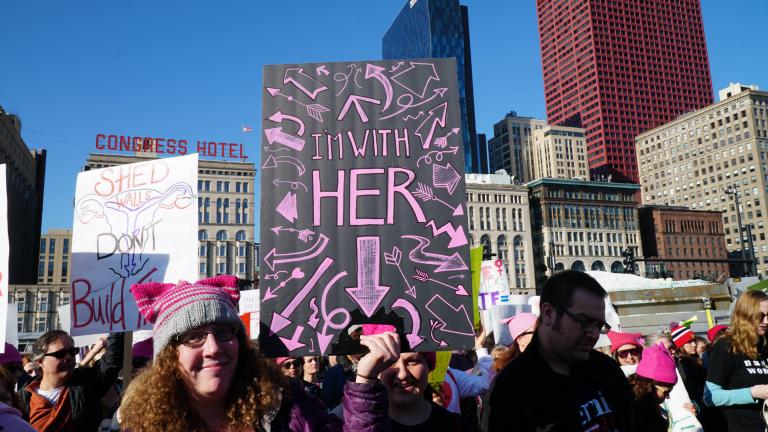 Photos: Personal, Political Messages at Women's March on Chicago
Jan. 23: Signs displaying personal messages on issues such as women's rights, democracy, health care and LGBTQ rights were carried by many in the crowd of thousands Saturday at the Women's March on Chicago. Take a look at what we spotted.
---