Starting Thursday, Cook County probation officers will have a new place to refer some of the 20,000 people on probation.
For many of them, finding work is critical to staying out of trouble with the law.
The court's new partnership with a Chicago nonprofit means that now, they're not only finding new careers, but a new sense of purpose.

Workers at this office are abuzz with activity.
Construction crews are remodeling the new entrance, while upstairs, staff is making plans for the nonprofit's new program.
Among them is Matthew McFarland, who is talking about a grant from the U.S. Department of Labor—designed to help people like him become as successful as he is.
"I'm a recovering addict, alcoholic," McFarland told Chicago Tonight. "I've struggled with addiction for most of my life. I can tell you today drug court, it saved my life."
Five years ago, McFarland struggled with addiction, relapsing into drugs when life became more than he could bear.
"I was diagnosed with hepatitis C from my former drug use," he said. "I was pretty sick. The mother of my daughter was arrested, left my daughter in a drug house, so my daughter was brought into foster care, and my father died."
Eventually he was arrested, but instead of prison time, a judge gave him probation and assigned him to Cook County's Drug Court, where defendants spend about two years getting treatment, and eventually, a job.
Today, McFarland works for the Safer Foundation, a nonprofit that historically helps people returning from prison make a successful return to the community.
But this new partnership with Cook County means Safer will be taking on a new role: helping people in the court system who aren't going to prison.
"Most of the people who are incarcerated in our country were poor before they were incarcerated," said Victor Dickson, Safer Foundation president and CEO. "Their family is much poorer afterward, and then, when they're released, they will earn about 40 percent less for rest of their life.
"So basically, people are kind of going into the system, coming out of the very bad situation, very poor situation, going right back into the same situation. And there is nothing to change the trajectory of their lives. This is an opportunity to do that," Dickson said.
The partnership created Safer's Advancing Careers and Employment program, or ACE. Under it, Cook County probation officers can refer defendants on probation, especially those in drug court, to Safer.
After some initial assessments, Safer provides high-skills training, leading to an industry-accredited credential in positions that have been hard to fill, like construction, health care or transportation.
Safer also helps provide some softer skills like job readiness training and even cognitive behavioral therapy.
"We're going to make it work. We're going to show the world that you don't have to punish people. You can let them be citizens again, you can give them their rights back, you can respect them, and you can know they're not going to reoffend if they have an alternative that is a viable, productive alternative. And that's what this is," said Circuit Court of Cook County Chief Judge Timothy Evans.
"The reality is most of the people that we work with were victims way before they ever committed any crime," Dickson said. "One of the individuals that leads our program, that works with careers and getting people into careers, was introduced to drugs at 9 or 10 years old. That's a victim. They're victims before they even perpetrate any crime. So having some compassion and understanding, that for many people, what we call a second chance really is the first chance."
The $4.5 million grant will cover more than 500 people over the next three years, with McFarland helping to lead the way.
He's the director of one of Safer's jobs programs.
"I don't think we can do a better job at combatting some of the issues that our community is facing right now, like poverty and violence, than creating role models and creating people that are self-efficient, that are able to take care of themselves and their families," he said.
Given his own experience, he knows this grant is money well-spent for a longer lasting community impact.
Follow Brandis Friedman on Twitter @BrandisFriedman
---
Related stories: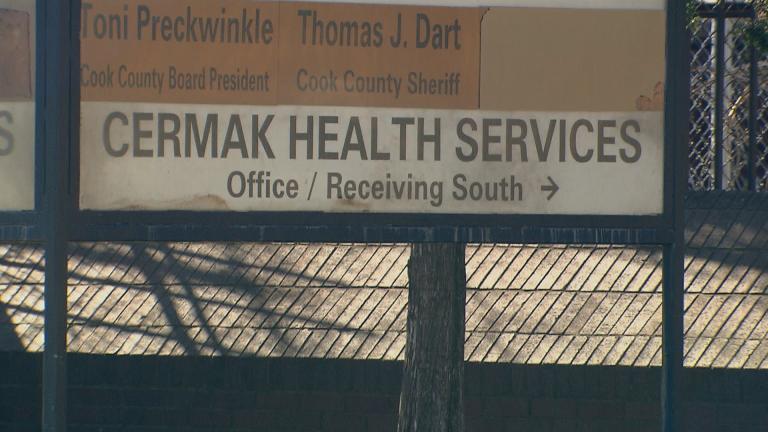 Opioid Epidemic Hits Cook County Jail
Nov. 29: While the overall population in Cook County Jail is on the decline, one group of detainees is growing: opioid addicts.
---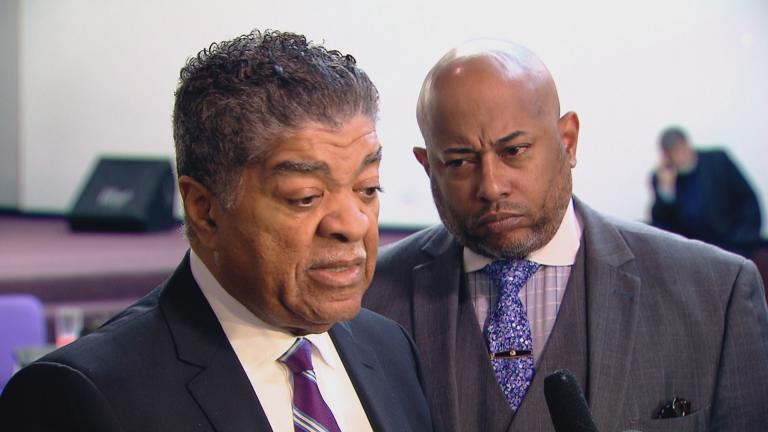 Cook County Jail Population Down 15 Percent After Bond Reforms
Nov. 20: Reforms to Cook County's bond system have led to a 15-percent decrease in the county's jail population. "Our judges are in fact not setting bonds higher than people can afford," said Chief Judge Tim Evans.
---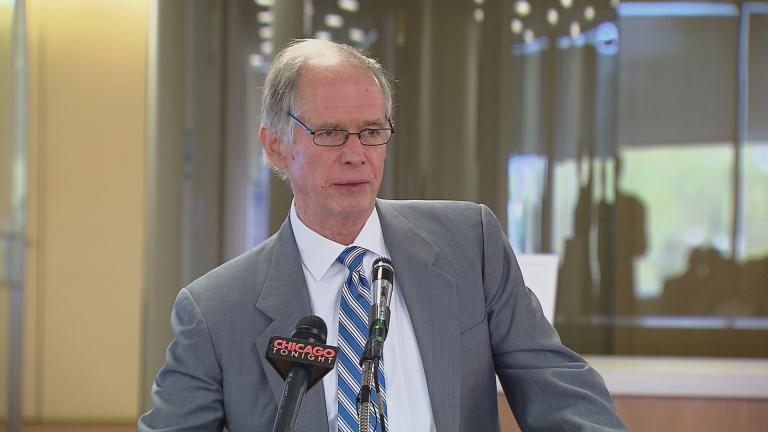 Cook County Drug Court Program Designed to Break Cycle of Addiction
May 30: Often when criminal court defendants are placed on probation, they're sent back to jail if caught using drugs. But in one Cook County courtroom, they're given a second chance – and sometimes a third or fourth.
---