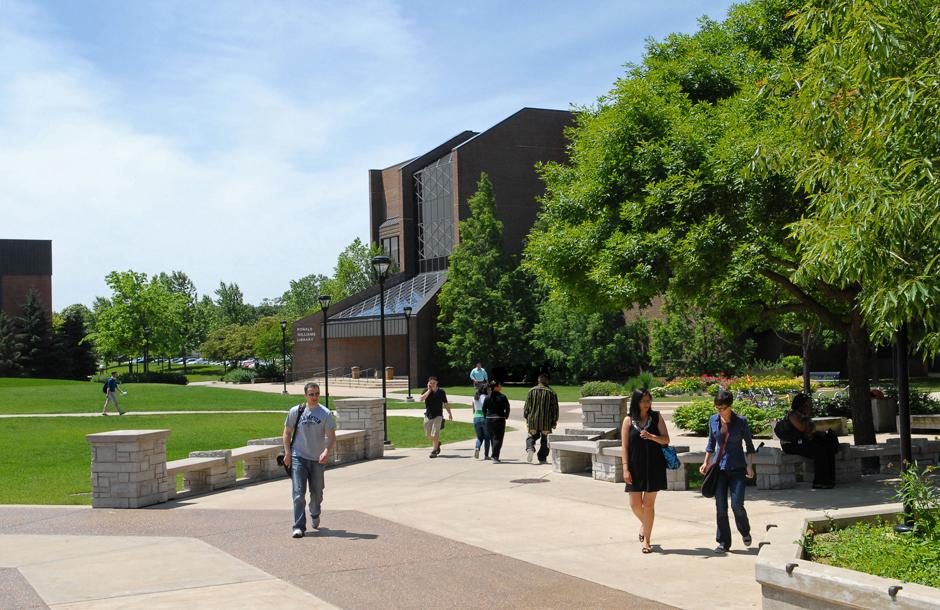 Northeastern Illinois University's campus in Chicago's North Park neighborhood (Courtesy Northeastern Illinois University)
As Puerto Ricans recover from extensive damage caused by Hurricane Maria, students from the island can now get a discount at one Chicago university.
Northeastern Illinois University will offer in-state tuition to students from Puerto Rico for two years, the school announced Tuesday.
The Category 4 hurricane killed at least 55 people and has left many without power or water two months after striking the island Sept. 20. It has also forced the closure of many colleges and universities in Puerto Rico. A number of universities on the U.S. mainland, including those in New York, Connecticut, Florida and other states, have since waived tuition or offered financial assistance to students from the island.
Northeastern spokesperson Michael Hines said he was not aware of any other universities in Illinois that have offered tuition assistance to students from Puerto Rico following the hurricane. 
"This is about providing students an opportunity during a time of crisis," Hines said. "As a public university in the city, we feel that it is our duty to help."
Residents of Puerto Rico will be eligible for in-state tuition between Jan. 1, 2018, and Dec. 31, 2019.
In-state tuition for undergraduates at NEIU is $13,420 per year, based on a full course load of 30 credits, while out-of-state tuition is $24,739, according to the university. 
Annual in-state tuition for graduate students is about $8,190, based on 18 course credits. Out-of-state graduate students pay $15,118 per year. 
"Many Puerto Ricans have sought refuge from the terrible aftermath of Hurricane Maria with family and friends in Chicago," said Interim President Richard Helldobler as part of NEIU's announcement. "It is our duty as a public institution of higher education to ensure these students are able to begin or continue their studies during the duration of their stay in Chicago."
In early October, about two weeks after the hurricane made landfall, Mayor Rahm Emanuel said Chicago had already accepted 1,600 evacuees from the island. 
As of the 2010 census, nearly 103,000 Chicago residents claimed full or partial Puerto Rican descent, making up about 4 percent of the city's population.
Hines said the university does not have a figure for current enrollment of students from Puerto Rico. According to the university, 43 percent of NEIU's freshmen and 33 percent of all students identify as Hispanic.
NEIU, with its main campus in Chicago's North Park neighborhood, also offers in-state tuition to students from the bordering states of Wisconsin, Michigan, Indiana, Kentucky, Missouri and Iowa, as well as to military members and their dependent children.
In order to qualify for in-state tuition, students from Puerto Rico will be required to seek a residency determination from NEIU's Office of Enrollment Services. Interested students should contact Steve Pajak, associate director of admissions processing and operations, at 773-442-4013.
Contact Alex Ruppenthal: @arupp | [email protected] | (773) 509-5623
---
Related stories: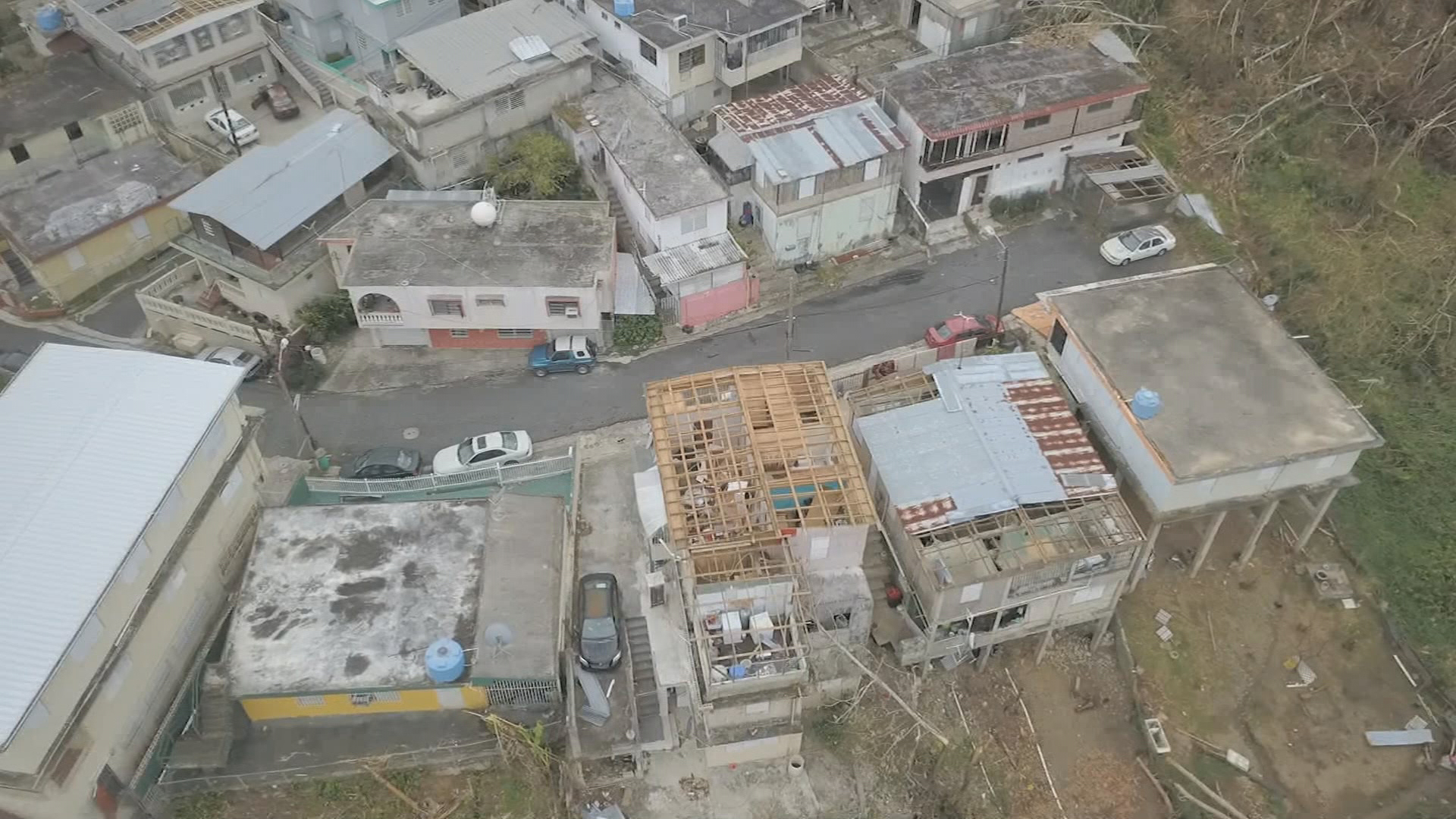 Hundreds Flee Devastation in Puerto Rico to Join Family in Chicago
Oct. 2: Mayor Rahm Emanuel said Monday the city is not only offering emergency responders to help Puerto Rico, but has already accepted 1,600 evacuees.
---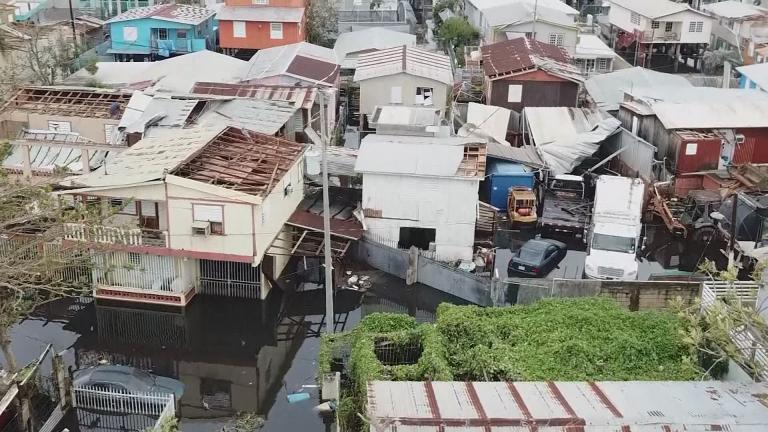 Trump Touts 'Good Job' in Puerto Rico as Chicago Residents Take Action
Sept. 26: The Trump administration fights back against widespread criticism of its slow response to Hurricane Maria, while Chicago's Puerto Rican community mobilizes to try to send supplies and water to the island.
---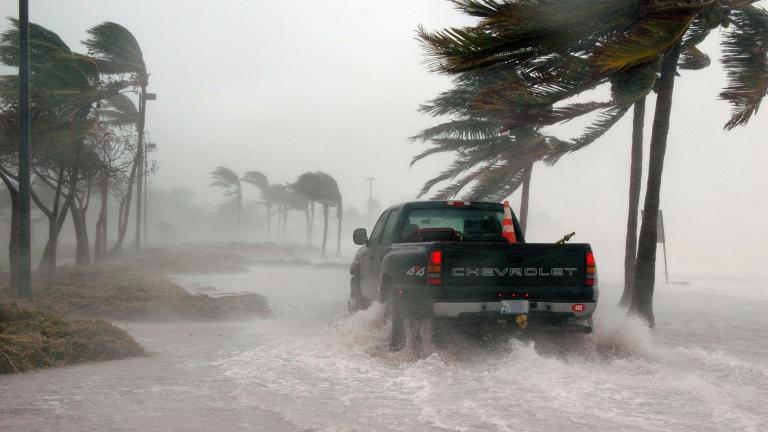 Climate Change and Infrastructure Failings in Extreme Weather
Sept. 11: What part – if any – does global warming play in the intensity of hurricanes? And what infrastructure failures contribute to the utter loss and destruction during extreme weather?
---