A year after what for many Democrats was unthinkable—losing the presidential election to Donald Trump—there are signs they may be getting their mojo back.
After winning governorships in Virginia and New Jersey and taking other key races last week, some Democrats are already talking about a "blue wave" in the 2018 midterm elections.
But is there a danger of complacency? And beyond their opposition to Trump, just what will Democrats stand for in 2018 and 2020?
Communications strategist Joanna Klonsky, the founder of JKCS, which works on progressive Democratic causes, says there is an ongoing battle within the Democratic Party.
"We are still in a fight for the heart and soul of the Democratic Party and I think you will continue to see (those divisions) play out in election after election until we meaningfully address what is at the heart of it, which is that we have a political system which is being dominated by a billionaire class right now," Klonsky said.
Sen. Elizabeth Warren has the potential to unite the party, Klonsky said. Warren would be her pick for the Democrat's presidential candidate in 2020.
"She is a truly progressive candidate and the kind of candidate that could galvanize both the segment of the party that was inspired by Hillary and the segment of the party that was inspired by Bernie Sanders," she said. "But I also want to see younger candidates and candidates of color begin to step up and be able to run for executive positions."
Some Democrats have suggested it may be time for House Minority Leader Nancy Pelosi and Senate Minority Leader Chuck Schumer to step aside in favor of new and younger leadership. But Klonsky is reluctant to criticize them.
"I think that in many respects Nancy Pelosi and Chuck Shumer have been some of our last bulwarks against the Trump agenda," Klonsky said. "But I also think yes, it is time for the old guard to step aside and create space for new, young leadership—women and people of color and to start to take the mantle here, absolutely!"
Klonsky says that in her opinion, the most important thing is for Democrats to articulate a much clearer populist agenda in 2018 than they did in 2016.
"That's going to have to include, eventually, universal healthcare, progressive tax reform, strong environmental policies that combat climate change," Klonsky said. "There's a lot of things that weren't clearly articulated in 2016 because the message was Donald Trump is bad and evil … instead of really putting forward a message that working families across the country could relate to and felt like was authentically representing their interests."
Klonsky discusses the future for Democrats with host Carol Marin and fellow Democrats Tom Bowen, a political consultant at New Chicago Consulting; Rev. Jannette Wilson, a senior advisor at the Rainbow PUSH coalition; and Andre Vasquez, a 40th Ward organizer for Reclaim Chicago, an organization that works to get progressive candidates on the ballot.
---
Related stories: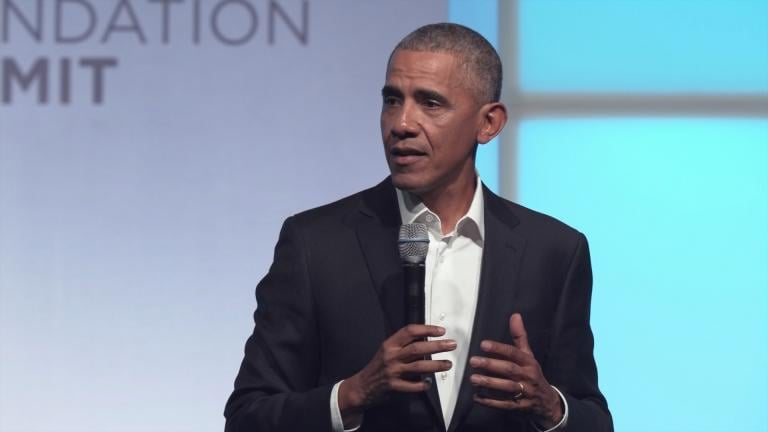 Former President Obama Kicks Off 'Big Brainstorming Session' in Chicago
Oct. 31: Former President Barack Obama and first lady Michelle Obama are back home in Chicago to launch the inaugural Obama Foundation Summit.
---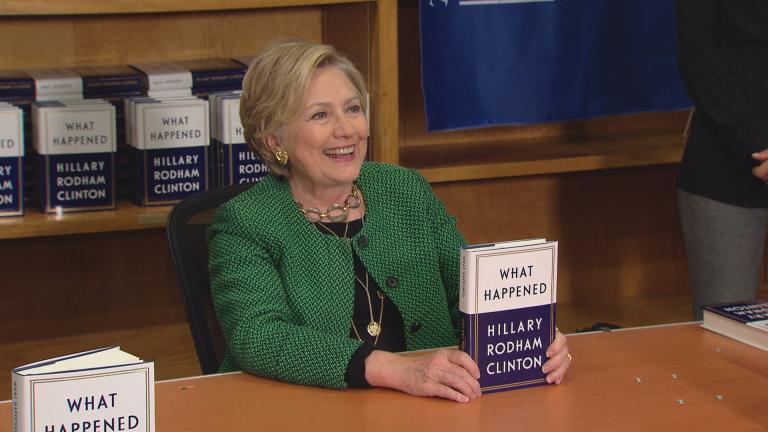 Hillary Clinton Visits Chicago Amid Mueller Indictments
Oct. 30: At a book signing in Winnetka, the former Democratic presidential candidate was asked for her response to Robert Mueller's investigation. "I have a great chapter about Russia in here," she said, holding up her book.
---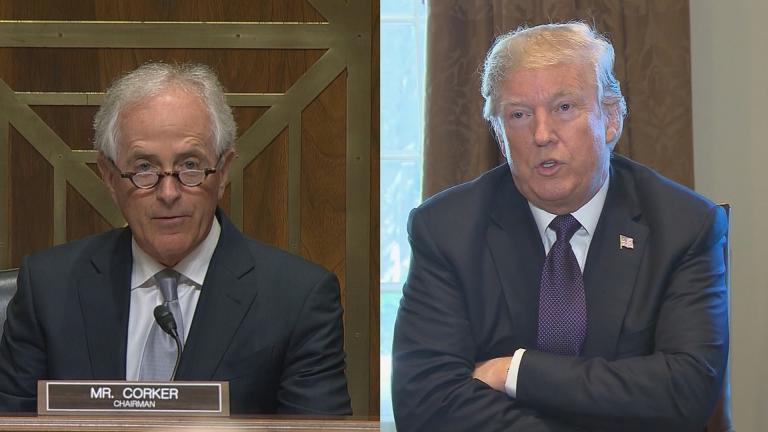 Scathing Criticism of Trump Fails to Undermine Base Support
Oct. 26: Blistering attacks against President Donald Trump coming from members of his own party. Local Republicans give us their take on the turmoil dividing Washington.
---