The biggest fraud in municipal history happened 100 miles west of Chicago in Dixon, Illinois.
A city treasurer with a love of horses managed to embezzle nearly $54 million from a small town of just 16,000 people. The new documentary "All The Queen's Horses" looks at the case of Rita Crundwell.
We speak with director Kelly Richmond Pope, who is also an accounting professor at DePaul University, and Devon Bruce, the lawyer whole filed a civil suit on behalf of the City of Dixon.
Below, an edited Q&A with Pope.
---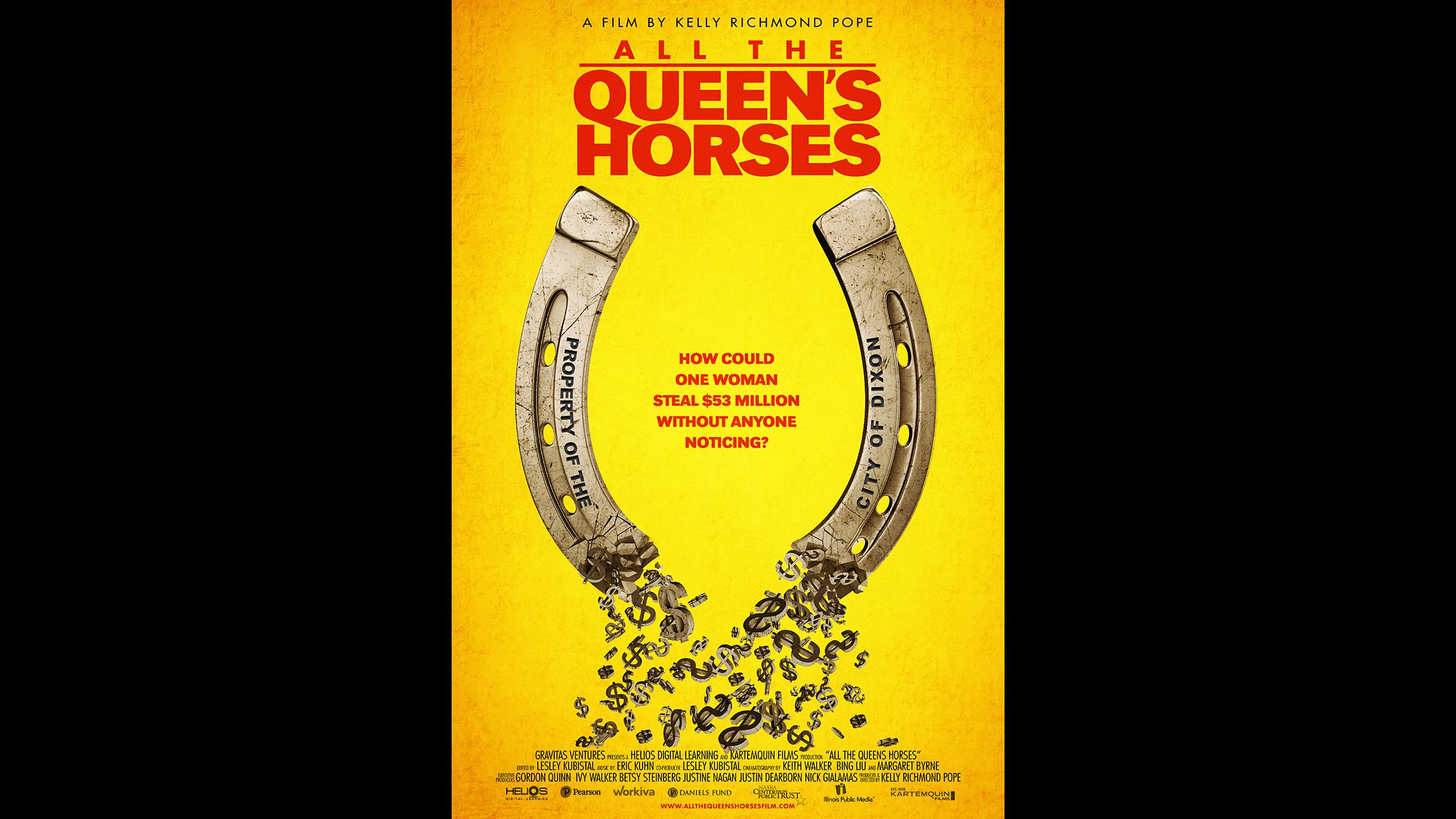 Chicago Tonight: How do you discuss the case of Rita Crundwell with your classes?
Kelly Richmond Pope: When I talk about this case with my students, I don't talk about, you know, "We're gonna talk about the largest municipal fraud in U.S. history." What I say is, "What if you walked into the classroom and saw a bag of money sitting on the table? What are the first things you think about?" And they ask questions like "What time is the class? Is there a camera in the room?" And I try to let them know that's how Rita looked at the city [of Dixon]. There were no controls, nobody was around and no one was looking. And even the most honest person in that situation, I wonder how they would respond.
That whole conversation about the psychology of Rita and the psychology of a white-collar felon, I think a lot of people every day push the envelope and make ethical lapses on a regular basis. And those accumulate over time and then you might take the big plunge and do something huge like steal millions of dollars, but we all can rationalize behavior that we feel will benefit us.
I hope that when people look at Rita and look at this story, they see that she's not different than a lot of people.
Did you attempt to interview Crundwell?
Rita Crundwell declined to be interviewed, but really I based the film more around the crime than her as an individual—I felt like the news already did that story but what they didn't do was focus on the fraud and how the fraud happened, and how it could happen anywhere. So I didn't want to develop a film that was contingent upon Rita. I feel like the viewer gets to know Rita just like the town knew her, at a distance.
Crundwell is due to be released in March 2030, when she'll be 82 years old. Where is she serving her time?
She was in Waseca, Minnesota, at the federal prison there, but was transferred to a prison in the Fort Worth, Texas, area where she's awaiting medical treatment. 
---
Watch the trailer for "All the Queen's Horses." 
ALL THE QUEEN'S HORSES Official Trailer from Kartemquin Films on Vimeo.
Related stories: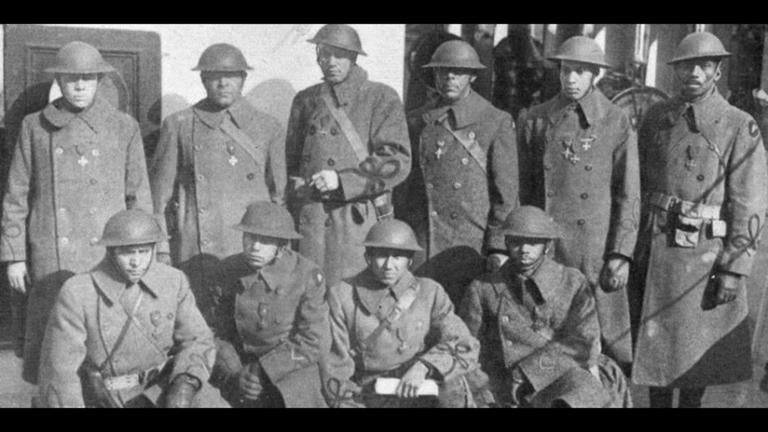 All-Black World War I Regiment Featured in New Documentary
Nov. 9: Exploring the little-known story of an all-black infantry regiment from Chicago that fought in World War I. A discussion with documentary filmmaker Mario Tharpe.
---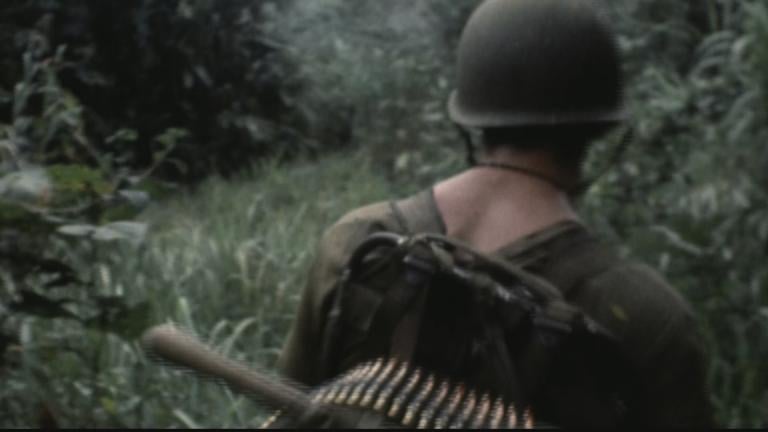 Ken Burns on 'Vietnam War' Series: 'There Is No One Truth in War'
Sept. 18: On Sunday, "The Vietnam War," a new 10-part documentary from Ken Burns and Lynn Novick, premiered on WTTW. Burns and Novick were in Chicago last week and sat down with "Chicago Tonight" to talk about the epic work.
---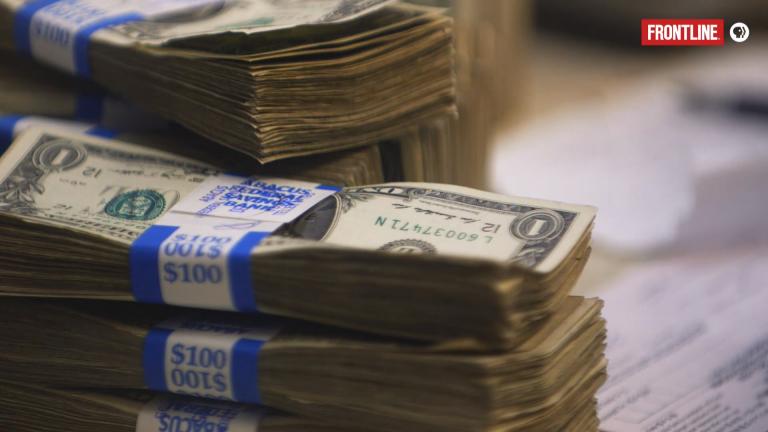 Documentary Spotlights Only Bank 'Small Enough to Jail'
Sept. 12: A new episode of "Frontline" shines a light on the little-known story of the only U.S. bank to be prosecuted in the fallout of the 2008 financial crisis. We speak with the director and producer of "Abacus: Small Enough to Jail."
---