Coverage of local news took a giant step backwards with the closing of hyperlocal news websites DNAinfo Chicago and Chicagoist. Both covered neighborhood news and feature stories that rarely made the pages of the Chicago Tribune and Chicago Sun-Times.
Conservative CEO Joe Ricketts, the billionaire founder of TD Ameritrade and the patriarch of the family that owns the Chicago Cubs, closed down operations across the country after the New York office voted to unionize with the Writers Guild of America East.
Readers looking for DNAinfo content were out of luck Friday. Every link on the website was routed to a message Ricketts wrote to readers, which reads, in part:
"DNAinfo is, at the end of the day, a business, and businesses need to be economically successful if they are to endure. And while we made important progress toward building DNAinfo into a successful business, in the end, that progress hasn't been sufficient to support the tremendous effort and expense needed to produce the type of journalism on which the company was founded."
Ricketts has blogged and frequently spoken out against unions, but not everyone is convinced the move was about unionization.
"The union issue is a sideshow. It really is an economic issue," said Owen Youngman, the Knight Professor of Digital Media Strategy at Northwestern University's Medill School of Journalism. Youngman was a hyperlocal news pioneer in when he helped launch 17 hyperlocal "Digital City Community" sites for the Chicago Tribune in in 1996.
"It's difficult to scale up," Youngman said. "The larger problem will be who will pay for information of this kind? How can it be sustainable?"
"DNAinfo imbedded into the community and told stories nobody else was telling," said Justin Breen, one of the founding editors of DNAinfo Chicago who was just the third person hired at the news organization.
"This is a huge void in Chicago journalism," he said. "I saw it grow from literally nothing. I just feel devastated."
Feeling a tremendous void this morning that there are no amazing new neighborhood stories on @DNAinfoCHI

— Justin Breen (@justinbreen10) November 6, 2017
---
"It's incredibly important to cover hyperlocal news," said Joe Coughlin, the publisher of 22nd Century Media and Chicagoly Magazine. The publisher has grown from a single website and newspaper in 2005 to providing digital content across 15 newspapers and one magazine to nearly 250,000 households in Illinois and California. They publish The Winnetka Current, The Wilmette Beacon, The Lockport Legend, The Tinley Junction and The Orland Park Prairie, among others.
"DNAinfo came to Chicago about four or five years ago. But it's made a huge impact to neighborhoods not getting coverage by the big papers," he said. "It's necessary for readers because it covered stories about their tax dollars and their kids. I can't overstate how important it is."
DNAinfo reported its website had 15 million visits a month. So why couldn't it turn a profit?
"That's the missing link that people can't figure out," said Coughlin. "It was incredibly popular and successful and had quality journalism. Maybe the free model isn't working yet so you have to look at users paying and advertisers paying. We put our bets on a paywall."
"The Saturday Evening Post and Look Magazine were hugely popular, too," said Youngman. "They closed when they were still popular. Popularity alone doesn't sustain journalism enterprise and it never has. It needs to be economically sound."
Breen saw the writing on the wall with the financial loses and waves of layoffs, but the shuttering still came as a shock. "It was a surprise it was shut down abruptly, but not that it was shut down," said Breen. "If it's not a profitable business, that's the way it works."
The thousands of DNAinfo articles are back online again, but it's unclear if the content will continue to live online once the company completely shuts down in three months.
"This is not the first time that has happened," Youngman said. "The Rocky Mountain News archives disappeared when it shut down. There are people trying to reconstruct Pulitzer Prize-winning series."
"It's funny. The things you wish would go away are still on the internet 25 years later. Things you want are gone," laughed Youngman. "Everything on the internet is ephemeral. At least when you had clipped files, you could walk away."  
---
Related stories: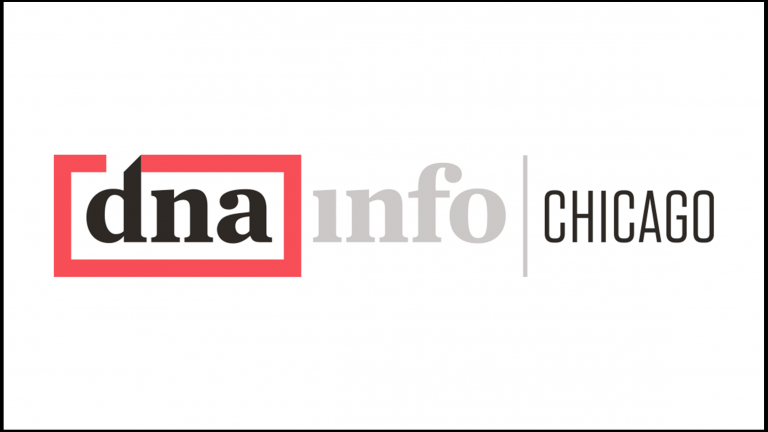 Local News Site DNAinfo Shuts Down
Nov. 2: The local news websites DNAinfo Chicago and Chicagoist on Thursday ceased publication and abruptly shut down.
---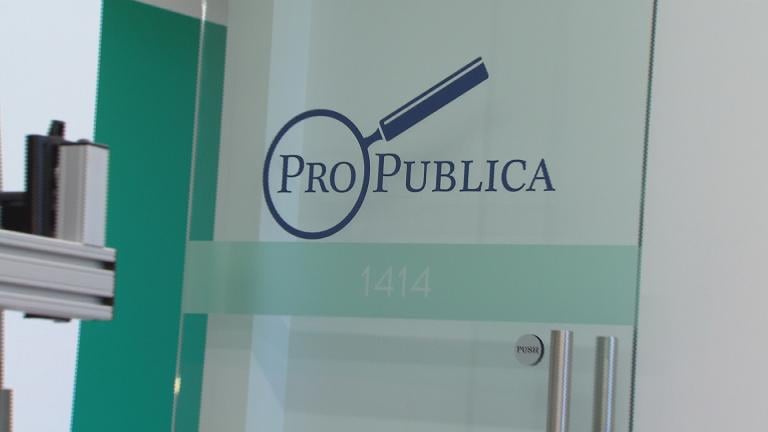 Making Headlines: ProPublica Illinois Nonprofit Newsroom Launches
Oct. 12: ProPublica Illinois, the first regional newsroom for the nonprofit website ProPublica, officially launched this week. We speak with Editor-in-Chief Louise Kiernan.
---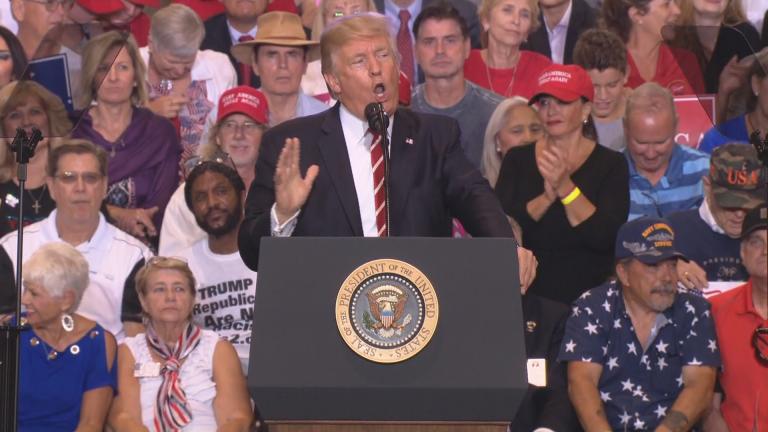 Trump Says Most Media 'Dishonest People' Who Don't Like America
Aug. 28: President Donald Trump's contentious relationship with the media: Where did it all go wrong? Dan Miller and Rex Huppke join us in discussion.
---