Broadway superstar Lin-Manuel Miranda paid a return visit to Chicago on Wednesday. The trip was not related to his mega-hit musical "Hamilton." Instead, the native Puerto Rican focused on what has become an urgent humanitarian crisis in the U.S. territory.
He also gave a bit of insight into a tweet where he condemned President Donald Trump on what he said in the days following the devastating storm.
Miranda has undisputed star power these days and he used it to great advantage Wednesday morning to ensure a sizable Chicago media turnout at the National Museum of Puerto Rican Arts and Culture.
"Anytime I go to Chicago the first thing I do is come to Division Street. Our Puerto Rican population here is so incredible and so vibrant and involved. I also wanted to get Puerto Rico on the news … Ha-ha, I gotcha here!" Miranda said, laughing and pointing to a long row of cameras and reporters.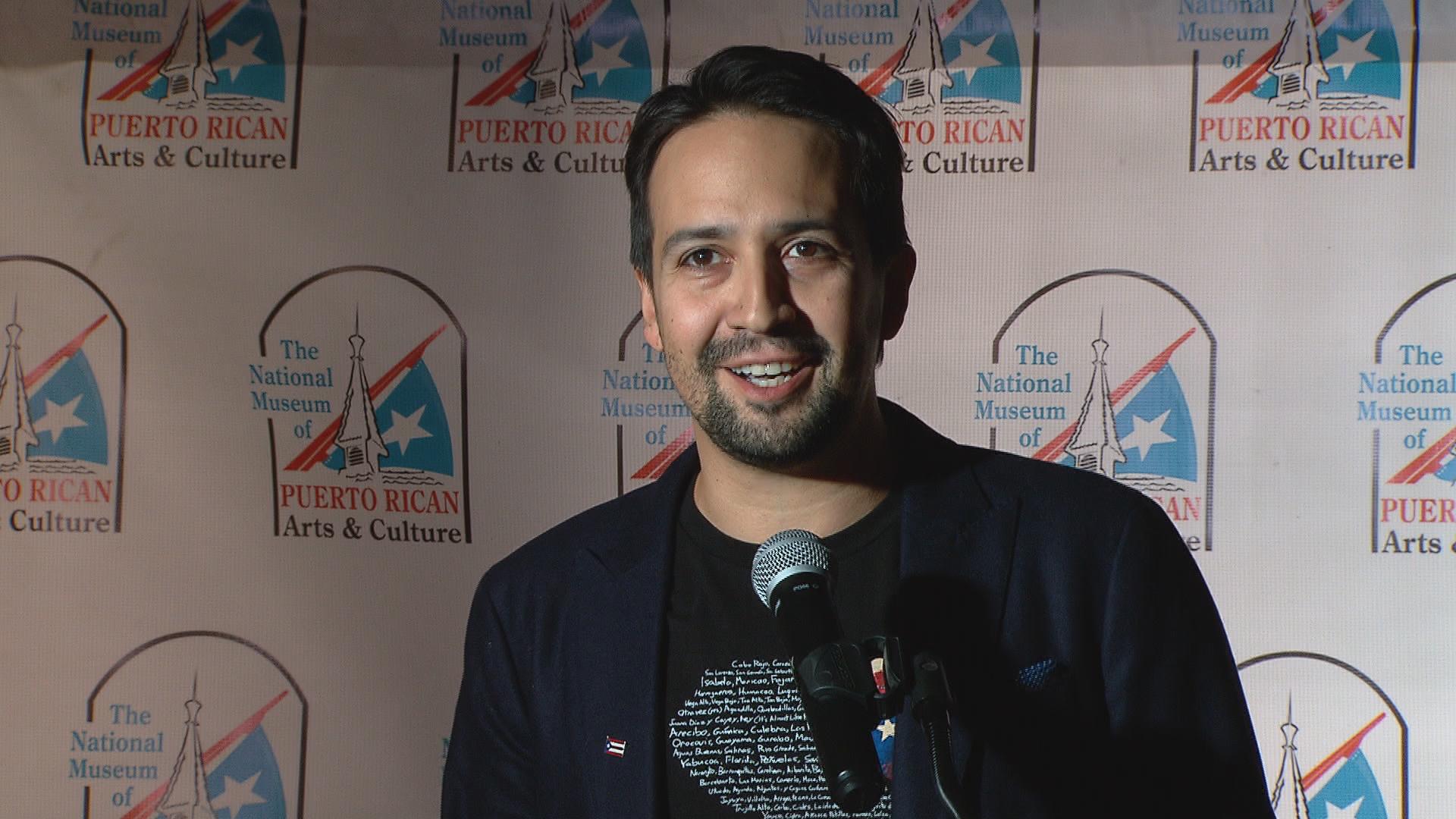 But the reason behind Miranda's visit was very serious: The Puerto Rican native wants to refocus public attention on the ongoing crisis in his native island. More than 40 days after Category 5 Hurricane Maria hit, nearly 1,000 residents have been confirmed as having died during or because of the monster storm. Seventy percent of the population remains without power and many residents still have no access to drinking water. And a recent controversial contract to rebuild the island's electrical grid was cancelled after many questions about the deal were raised.
"I think a priority for those of all of us out here in the diaspora is to make sure that the rebuilding process is as transparent as possible, that we see who's doing it why they're doing it and that we have an opportunity to rebuild an even better Puerto Rico," Miranda said.
Chicago's Puerto Rican community began sending supplies and donations to the island almost immediately after the hurricane hit. And more relief efforts in the form of Chicago medical professionals will be heading to Puerto Rico next week. They'll be following in the path of many other Chicagoans who've travelled to the island to offer help.
"At least 71 of Puerto Ricco's 78 towns have received some type of assistance," said Billy Ocasio, executive director of the National Museum of Puerto Rican Arts and Culture. "Close to 100 missionaries have gone door-to-door helping with deliveries and clean-up efforts that at times involved cleaning the roads and cleaning their homes."
FEMA says the United States is spending tens of millions of dollars every day on recovery efforts in Puerto Rico. But in Washington D.C. on Wednesday, a scheduled hearing by the Republican-led Homeland Security Committee was abruptly cancelled. The Mayor of San Juan who was set to testify instead gave her testimony at a press conference with U.S. Rep. Luis Gutierrez.
"This administration does not want to listen to the truth and does not want to own up to it," said San Juan Mayor Carmen Yulín Cruz. "The Federal government's response to Puerto Rico's tragedy and humanitarian crisis has been inadequate has been insufficient and plainly it has been a way for the Trump administration not to comply with their moral obligation to help the people of Puerto Rico"
The president has come under repeated criticism for the government's response to the Puerto Rican crisis.
Miranda himself posted a controversial tweet just days after hurricane Maria devastated the island in which he said the president was "going straight to hell" for his response.
"I've never seen a president do anything other than say 'we're all Americans, we're all working together,' so when he said what he said and began attacking the victims of a natural disaster, I'm not someone who wastes words. Those were the only words I had left," Miranda said.
Miranda's artistic response to Hurricane Maria is a reworking of Steven Sondheim's lyrics to the song "Maria" from "West Side Story." Miranda's version, called "Almost Like Praying," incorporates all of Puerto Rico's 78 municipalities and the video enlists a group of Latin music superstars.
Miranda says all the proceeds from downloads of "Almost Like Praying" will go to hurricane relief. 

More on this story
Chicago is preparing for a wave of new Puerto Rican residents from the island. The city is set to establish the Humboldt Park Field House as a resource center for what could be thousands of new arrivals to Chicago in the coming months.
---
Related stories: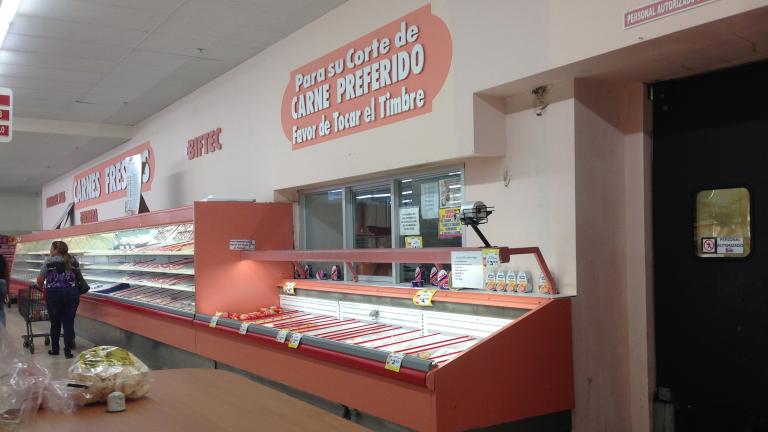 Chicagoan Recounts Quest to Bring Aid to Parents in Puerto Rico
Oct. 17: As FEMA and other groups have slowly brought aid to Puerto Rico, some family members living abroad have embarked on private rescue missions. Meet one Chicagoan who recently returned from a trip to visit her parents.
---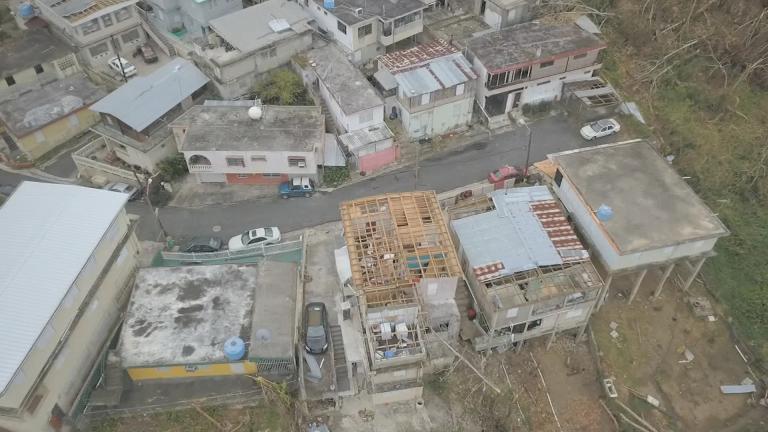 Hundreds Flee Devastation in Puerto Rico to Join Family in Chicago
Oct. 2: Mayor Rahm Emanuel said Monday the city is not only offering emergency responders to help Puerto Rico, but has already accepted 1,600 evacuees.
---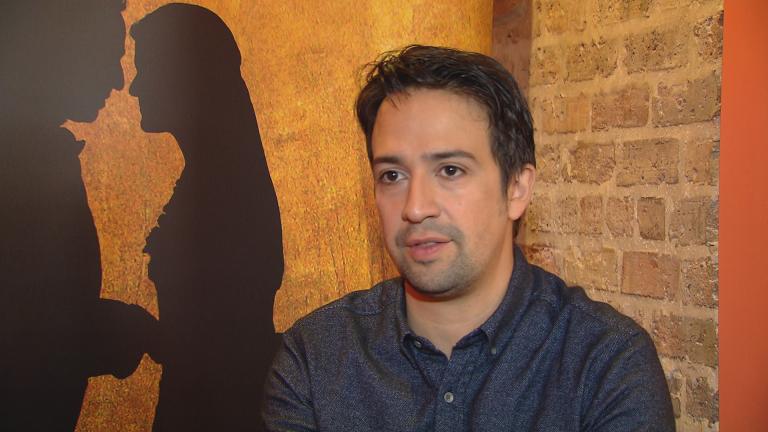 'Hamilton' Creator Lin-Manuel Miranda: Chicago is Best Theater Town
Sept. 22, 2016: "Hamilton" creator Lin-Manuel Miranda talks about Chicago, "Sesame Street" and his theatrical blockbuster.
---