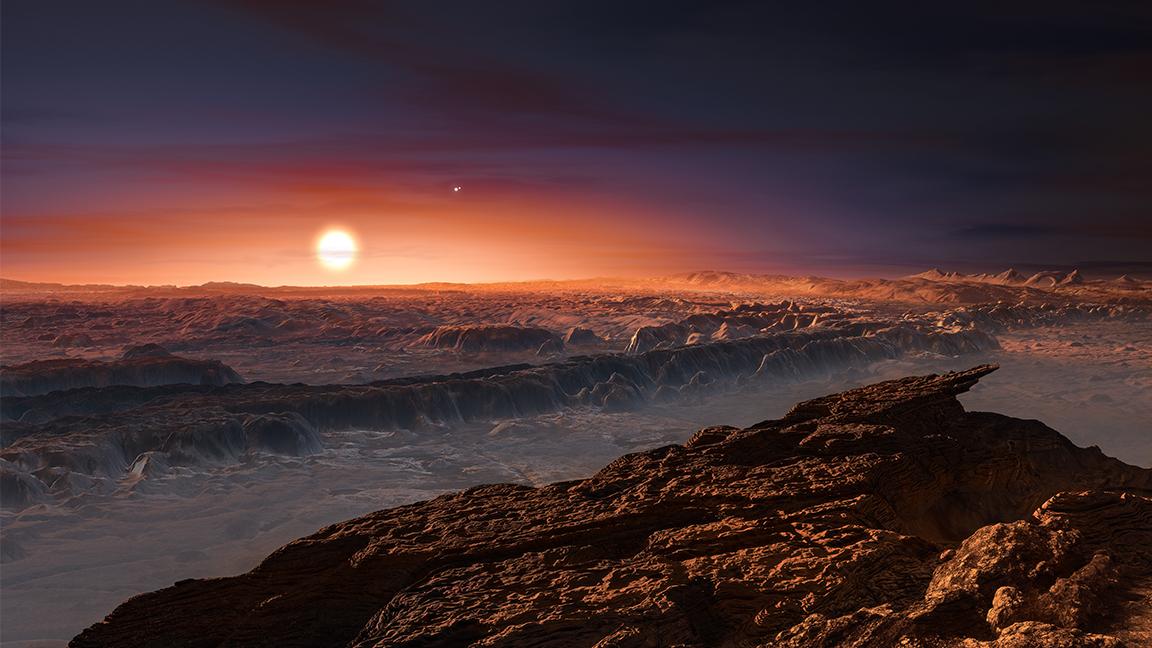 An artist's impression of what the surface of the planet Proxima b might look like. (M. Kornmesser / European Southern Observatory)
The first step in searching for life beyond Earth is finding a planet that orbits a star, said Mark Hammergren, an astronomer at Adler Planetarium.
"That, as difficult as it is, is the easiest part of the job," he said.
Since the 1995 discovery of the first exoplanet around a sun-like star, Hammergren said astronomers have identified an additional 3,500 to 3,600 exoplanets, or planets beyond our own solar system.
The volume of discoveries made over the past two decades is "a wonderful thing," Hammergren said. But figuring out whether any of the exoplanets are suitable for life – or might already contain life?
That's where the real work begins.
"The harder parts come with characterizing exoplanets; figuring out the size of a planet, the mass of a planet," Hammergren said. "That together can give us information on its composition: Is it a rocky planet? Does it have a solid surface? Is it a gas giant planet, like Jupiter?"
All of these factors come into play while exploring the question, "Are we alone in the Universe?" the title of an upcoming event at Adler Planetarium.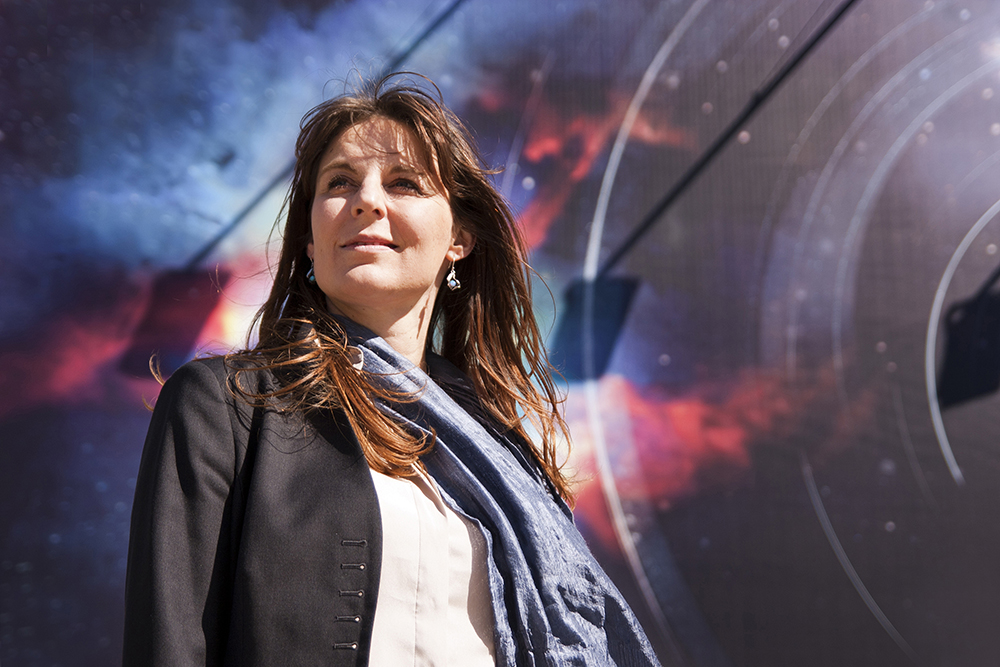 Lisa Kaltenegger (Courtesy Cornell University)
On Nov. 3 and 4, planetarium visitors and viewers across the globe can watch a virtual presentation about the possibility of life on other planets. The presentation is part of Adler's Kavli Fulldome Lecture Series, a twice-yearly event that began in 2015 to "take audiences on a journey to the edges of human knowledge," according to Adler.
For the series, Adler experts and leading scientists work together to create animated images of real data, which are projected onto the planetarium dome. The "domecast" will be live-streamed via YouTube 360, allowing planetariums, schools, universities and museums on four continents to watch, with expected viewers as far away as a remote village in Kenya and as close as the Ann & Robert H. Lurie Children's Hospital of Chicago.
The presentation will be led by Lisa Kaltenegger, an associate professor of astronomy at Cornell University whose research focuses on exploring worlds around alien suns and searching for signs of life. Kaltenegger, who has an asteroid named after her, has been named an innovator to watch by Time magazine and one of America's Young Innovators by Smithsonian Magazine.
During the event, Kaltenegger will discuss techniques being used to determine which exoplanets discovered in the past 20-plus years might be suitable for life. She'll also discuss the missions that could detect life on exoplanets, such as NASA's Transiting Exoplanet Survey Satellite, which is set to launch next year. The two-year "survey of the solar neighborhood" will monitor more than 200,000 stars for changes in brightness to aid in the characterization of exoplanets.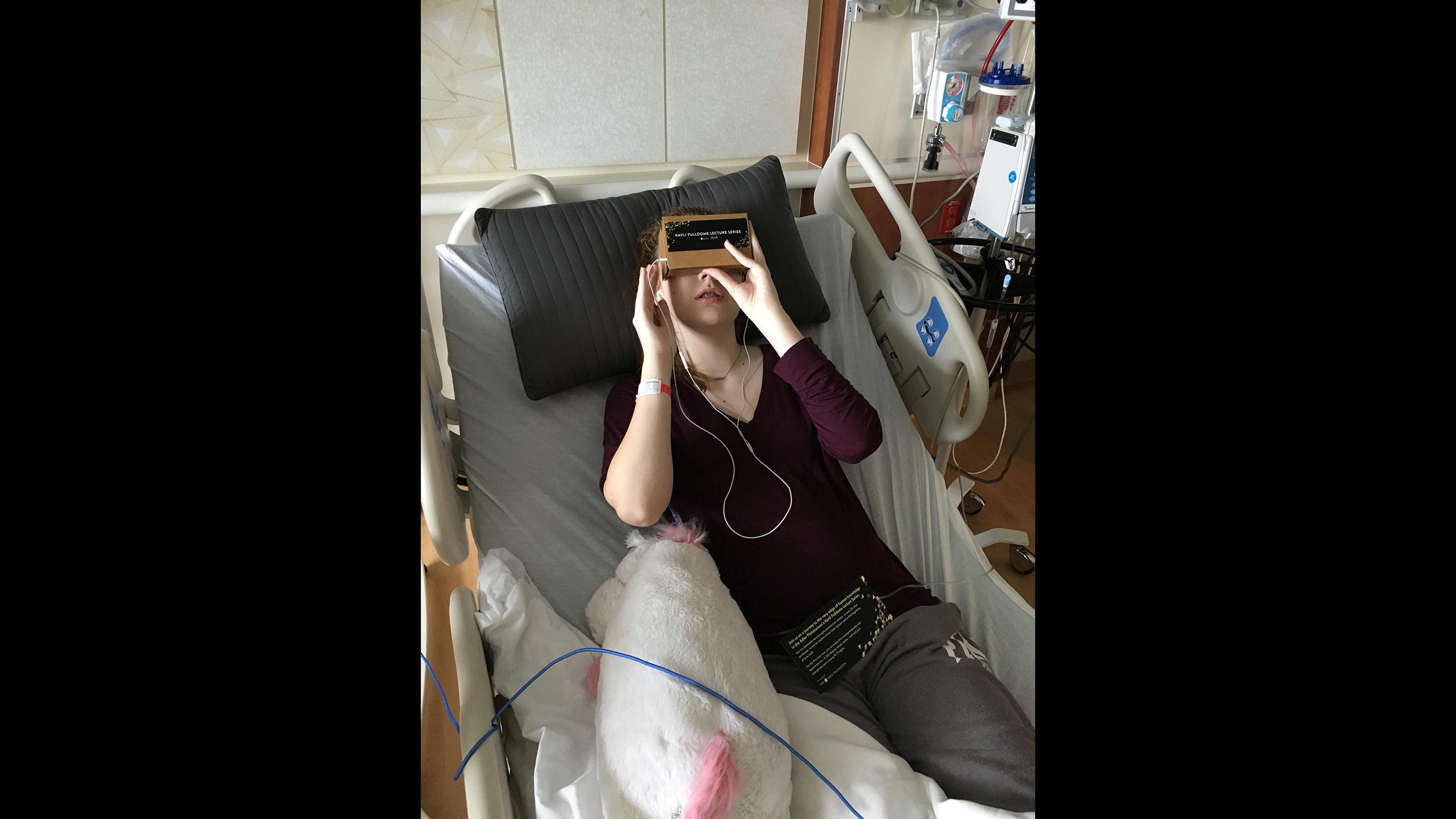 A patient at Lurie Children's Hospital watches a Kavli Fulldome Lecture Series presentation in 2016 on a Google Cardboard device provided by Adler Planetarium. (Courtesy Lurie Children's Hospital)
Just how soon could we know about life outside our solar system?
"Unfortunately, we're still fairly far away," Hammergren said. "Most of these known exoplanets are pretty far away from the sun and are pretty faint, which means it's hard to do more detailed studies of these planets. So we're waiting for new technology to be developed to collect more light."
With the next generation of high-powered telescopes, Hammergren said astronomers will be able to study more detailed pictures of light absorbed on exoplanets, which can help identify biosignatures, or characteristics of life made possible by various chemical compounds.
The new telescopes, which Hammergren said are under development or even under construction, should lead us closer to being able to answer the question: Are we alone in the universe?
"I would say chances are incredibly good," Hammergren said. "This is just my opinion, of course. I think signs are pointing that life of some sort is going to be relatively common in the universe. There are environments on Mars, on the moons of Jupiter and Saturn that could potentially support life. And this is just in our solar system."
Tickets to attend the event can be purchased on Adler's website.
Contact Alex Ruppenthal: @arupp | [email protected] | (773) 509-5623
---
Related stories: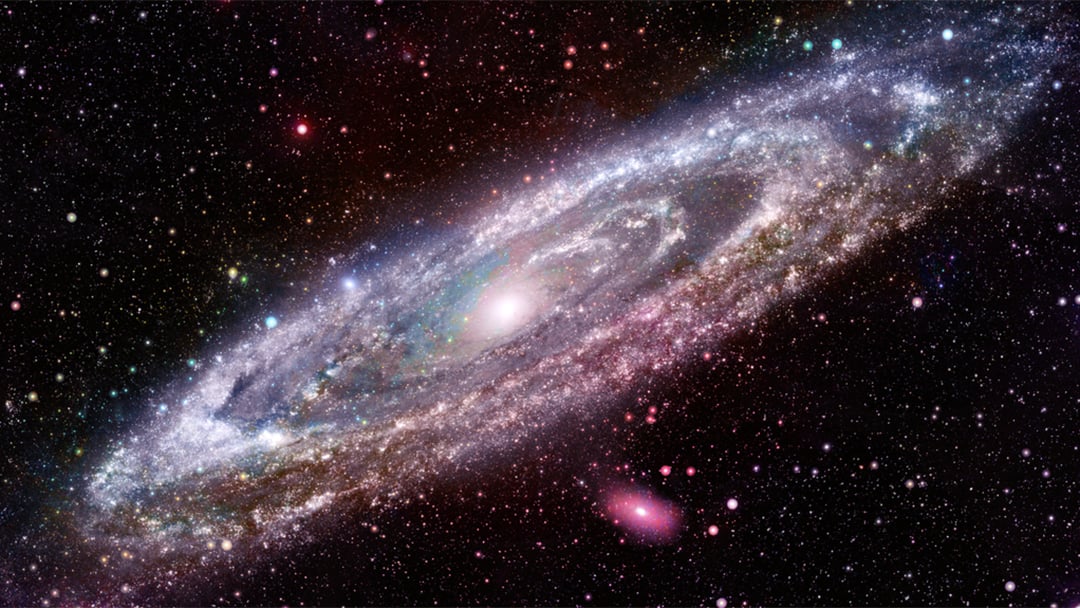 Adler's Zooniverse Project Wants Your Help Finding New Baby Galaxies
June 9: Citizen scientists can help researchers discover new distant galaxies as part of the Adler-led Zooniverse project.
---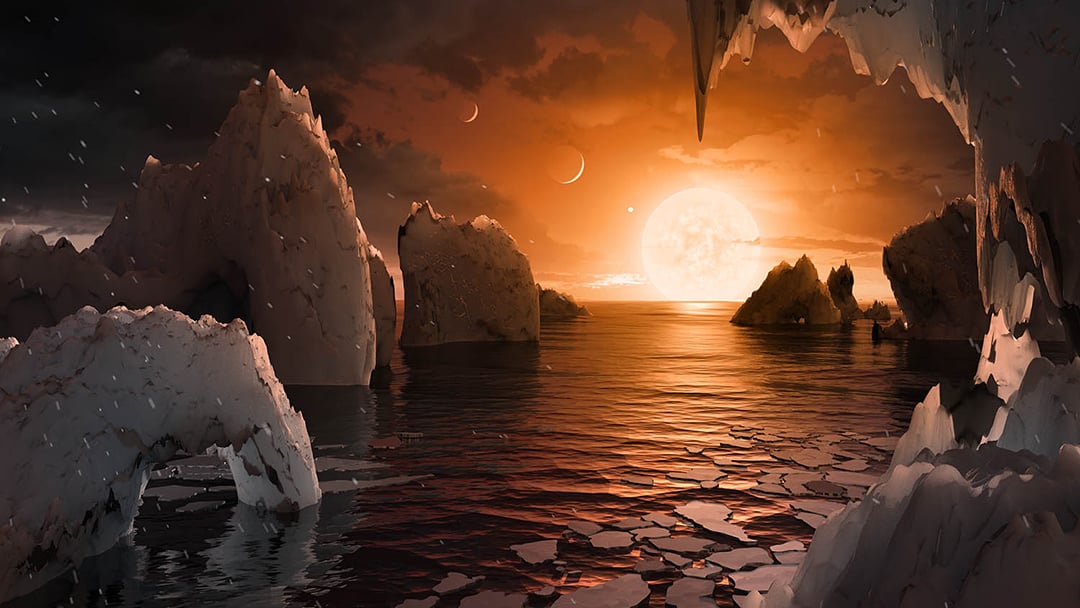 NASA Discovers 7 Earth-Size Planets Orbiting Dwarf Star
Feb. 22: NASA said earlier this week it had a major announcement coming Wednesday. What an announcement it turned out to be.
---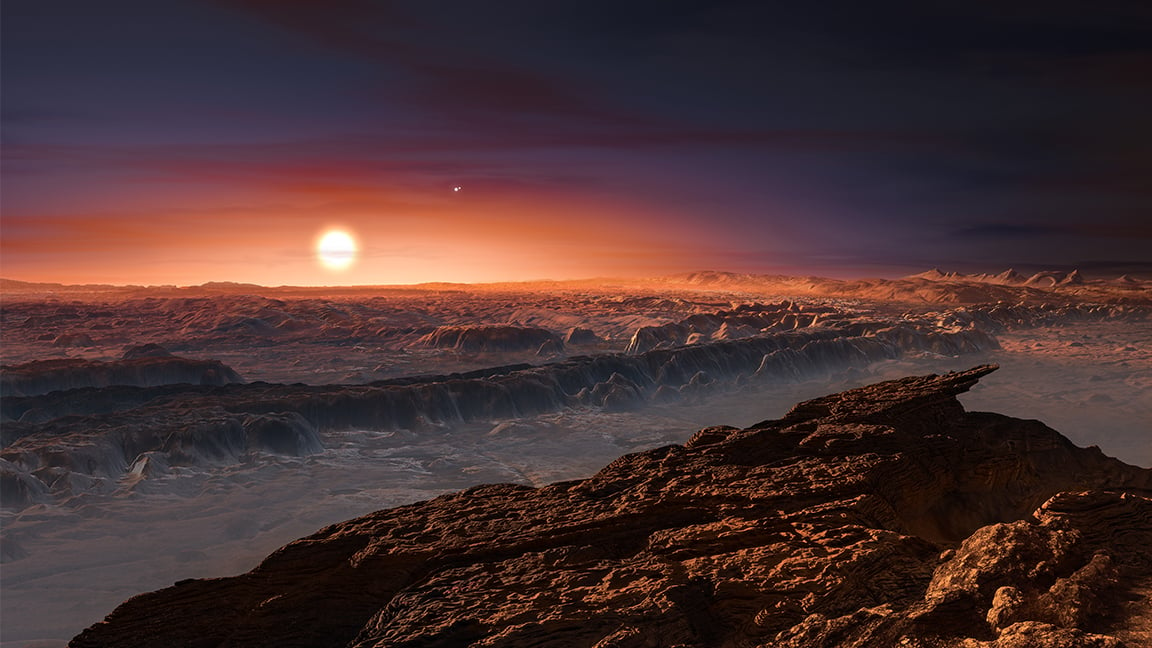 Scientists Discover Potentially Habitable Planet
Aug. 25, 2016: A planet that could potentially host life has been discovered orbiting Proxima Centauri, the star closest to our solar system, according to a report published Wednesday by more than 30 international scientists.
---