A proposed research institute to be helmed by the University of Illinois on donated land in the South Loop that's slated for a major redevelopment will anchor a public-private state-backed "innovation network" launched Thursday by Gov. Bruce Rauner.
The effort, promoted by Rauner as a "transformative" for the economy and a catalyst for hundreds of thousands of new jobs, was announced as Chicago and Illinois vie to land Amazon's second headquarters—bids are due Thursday, though the city and state's joint application was sent earlier this week. Details of that bid haven't been disclosed, but according to a press release, the new venture is part of it.
Rauner indicated that Amazon is aware of the project, saying that the e-commerce giant, like other businesses that have been apprised of it, are "excited" by it.
Rauner, a Republican who is up for re-election next year, has long had a vision for a vast joint enterprise linking higher education institutions with private businesses. The Illinois Innovation Network (IIN) is touted as a $1.2 billion statewide venture focused on "the development of solutions in computing and big data, advanced materials, food and agriculture, and biosciences and health."
Titans of tech and business joined Rauner, Chicago Mayor Rahm Emanuel and University of Illinois Systems President Tim Killeen to endorse the endeavor at press conference on the now-vacant land abutting the Chicago River at Clark Street and Roosevelt Road where the Discovery Partners Institute, or DPI, is planned to be built. The University of Chicago and Northwestern University signed on as DPI partners.
Their collective presence signals potential for financial backing, but even as the DPI is touted as the "centerpiece" of the $1.2 billion IIN, a surefire funding source is elusive.
Rauner has indicated he wants public dollars to be committed, even as he says the state's current budget is out of balance. A years-long funding impasse likewise stunted the state higher education system, as public universities went prolonged periods without any state support. 
Follow Amanda Vinicky on Twitter: @AmandaVinicky
---
Related stories: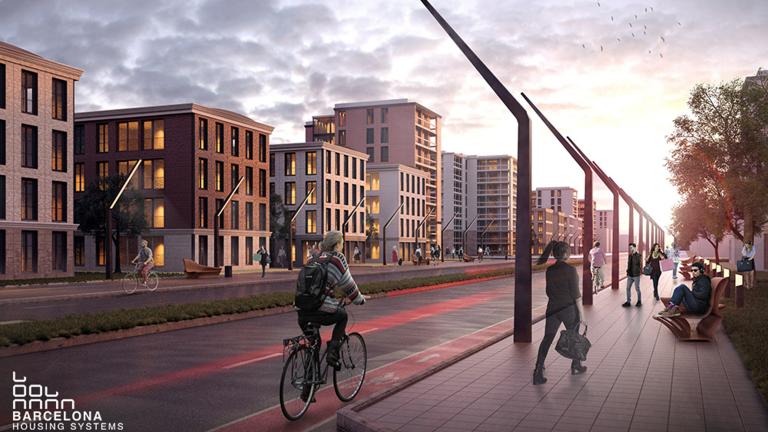 In The Works: New Life for 440-Acre South Works Site
Aug. 3: The massive former site of U.S. Steel South Works has a new buyer—and new possibilities.
---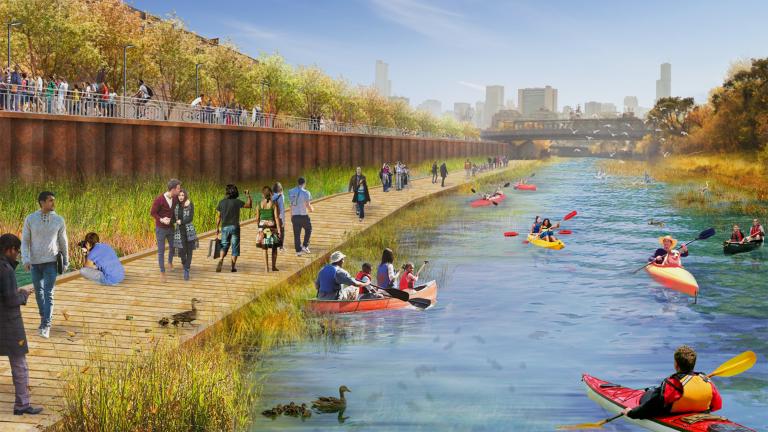 City Approves Big Changes to Chicago River's North Branch District
July 26: Big changes are coming to the North Branch of the Chicago River. Why some are up in arms over the plan.
---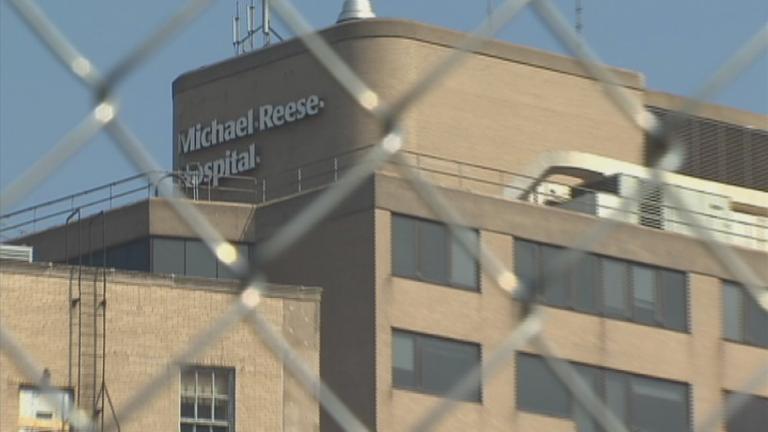 Long-Vacant Michael Reese Site Poised for Development
Dec. 29, 2016: The city is asking for proposals to develop the former Michael Reese Hospital site, which has sat vacant for nearly a decade. But what's the best fit for the 50-acre plot?
---