In a move seemingly contradicting President Donald Trump's repeated comments that the Affordable Care Act is "dead," the ranking members of the U.S. Senate's health committee said Tuesday they agreed in principle on a measure to shore up insurance company subsidies the president said he'd scrap last week.
The two-year, stopgap measure still needs congressional approval, but it was the latest twist in the health care saga that has millions of Americans uncertain about the future of their insurance coverage. In addition to restoring the subsidies, known as cost-sharing reductions, the plan negotiated by Republican Sen. Lamar Alexander and Democratic Sen. Patty Murray would also give states "more flexibility in the variety of choices they can give to consumers," Alexander told the New York Times.
"Patients and families across our country are … realizing if the president is allowed to continue down the path he is headed on, they are the ones that are going to pay the price," Murray said.
In addition to the announcement on Obamacare subsidies, Trump last week took executive action aimed at the Affordable Care Act that would potentially allow consumers to buy bare-bones or short-term insurance plans.
"The Obama approach was to force everybody into one system," said Richard Baehr, a health care consultant and chief political correspondent for the online publication American Thinker. "Despite forcing people into exchanges … premiums kept going up. I think Trump is sensitive to the fact that people want coverage, they but want cheaper coverage. Some people are willing exchange comprehensiveness for lower cost."
But Dr. Carolyn Lopez, a family physician and the executive director of the Institute of Medicine of Chicago, warns that it is "dangerous" for a president she doesn't think understands health insurance to enact reforms. "These things have been tried before and they didn't work," Lopez said. "People bought short-term insurance policies and other types of insurance policies that are low premium, but also low product. When the time came to pay the bill, people discovered they weren't covered, and that's a heck of a time to find out."
Amanda Starc, an associate professor at Northwestern University's Kellogg School of Management who studies Medicare and insurance exchanges, says you can make a policy argument that some consumers are better off if they can purchase low-cost plans – but notes that it leaves older, sicker enrollees in the insurance pool for more robust coverage, likely driving up the cost. She also thinks the Trump administration has been making less headline-grabbing efforts to undermine the ACA.
"They're not doing the same level of outreach about the exchanges the Obama administration did," Starc said. "Many consumers thinking about purchasing plans through the exchanges are not aware of the upcoming open enrollment period in November and December, and may not be aware of the subsidies that are available to them."
Starc, Lopez, and Baehr join Chicago Tonight for a conversation.
---
Related stories: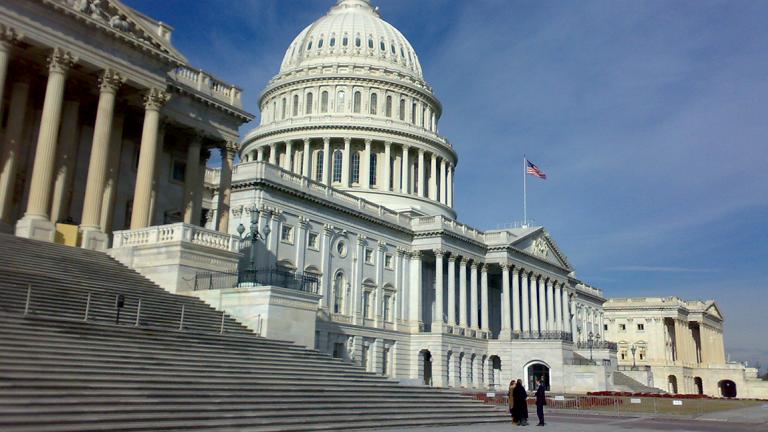 What the Graham-Cassidy Health Care Bill Would Mean for Illinois
Sept. 21: GOP officials seem optimistic that the latest effort to repeal and replace Obamacare can succeed, but critics say it will kick millions off the insurance rolls and drastically spike premiums for those with pre-existing conditions. We discuss the bill.
---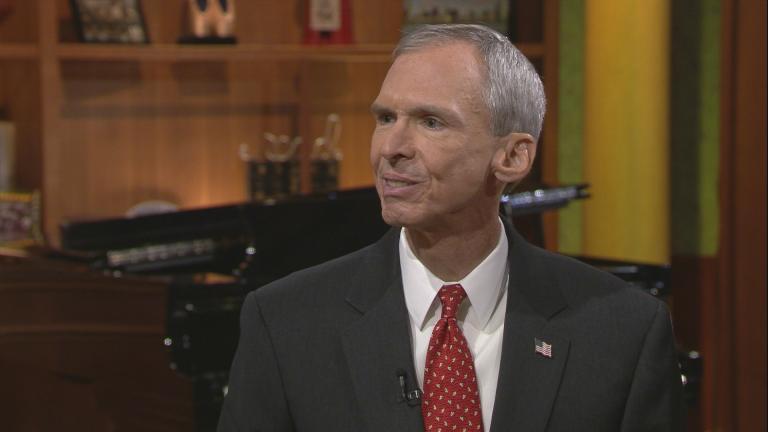 Bipartisan House Caucus Hopes to Achieve Health Care Reform
Aug. 22: U.S. Rep. Dan Lipinski joins us to discuss ongoing health care negotiations.
---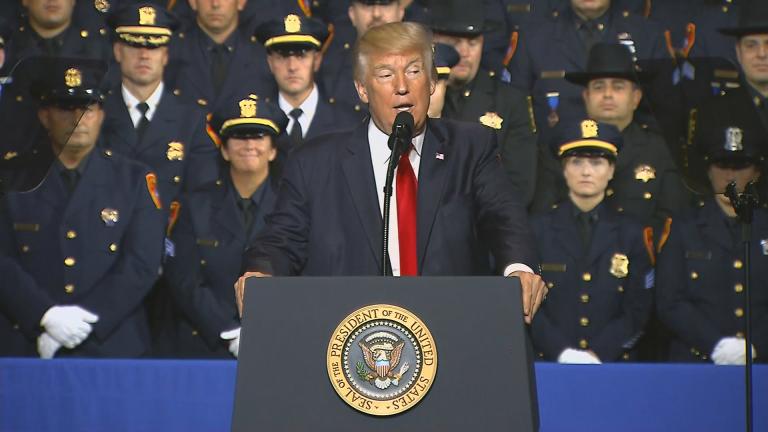 The Future of Health Care After Republicans Fail to Repeal and Replace
July 31: A bipartisan coalition of 43 House members, including three from Illinois, said Monday they've come up with a compromise plan to stabilize the health care market. What happens next?
---