The latest effort to repeal and replace Obamacare could be voted on in the U.S. Senate as early as next Wednesday. GOP officials are sounding optimistic that this bill can succeed where others have failed to garner the necessary votes. But critics say it will kick millions off the insurance rolls and drastically spike premiums for those with pre-existing conditions.
What would the bill's impact be on Illinois?
We asked Harris Meyer, senior reporter at Modern Healthcare magazine. Meyer joins host Paris Schutz on the show Thursday. 
Below, an edited Q&A with Meyer.

How does this effort differ from previous repeal efforts?
Harris Meyer: The Graham-Cassidy bill is different from the previous proposals because it would take the federal payments for health care and turn them over to states in the form of big block grants which would not grow as fast as inflation, and states would have tremendous leeway in terms of how they use the money: They could use it to pay providers to provide care, they could set up high-risk pools, they could continue subsidies for lower-income people—there's little specificity about how they could use it. States would have to set up a new system starting in 2020. The bill also, like previous bills, would set per capita caps, would set fixed amounts on payments to the state for Medicaid.
What would the effect be on Illinois?
Meyer: Illinois under one study that just came out would lose $8 billion, or 5 percent of its funding from 2020 to 2026, compared to funding under the Affordable Care Act. By 2036, it would lose $153 billion. That's because the Graham-Cassidy bill would end this block grant funding entirely, with no provision to continue it beyond that.
What would the effect be on premiums and coverage for those with pre-existing conditions?
Meyer: The bill, like previous bills, would end the individual mandate, which the insurance industry is opposed to, which would lead to a worsening of risk pool, and lead to an increase in premiums on the individual health insurance market. For people with pre-existing conditions, most of the analyses would show that this would significantly increase premiums for people with pre-existing conditions. Insurers would be able to charge people a lot more money based on their pre-existing health conditions.
All the major insurance groups opposed the bill because they say that it would create disruption and instability in the individual insurance market, meaning that premiums would shoot up, healthier people would stop buying coverage, and insurers would leave, insurers would decline to participate so the choice of insurers could drastically decline.
Where do the votes stand on this as we speak?
Meyer: Alaska Sen. Lisa Murkowski, who has been a no on past efforts, was offered a special deal that would essentially keep the Obamacare subsidies in her state. She has said that Alaska shouldn't take a special deal; if the whole deal is not sustainable then it would eventually hurt her state, regardless of the deal.
McCain said he wouldn't vote for a bill that wouldn't go through the standard legislative process with hearings and testimony. They're both going to be on the spot to see if they stay true to their words.
Follow Paris Schutz on Twitter: @paschutz
---
Related stories: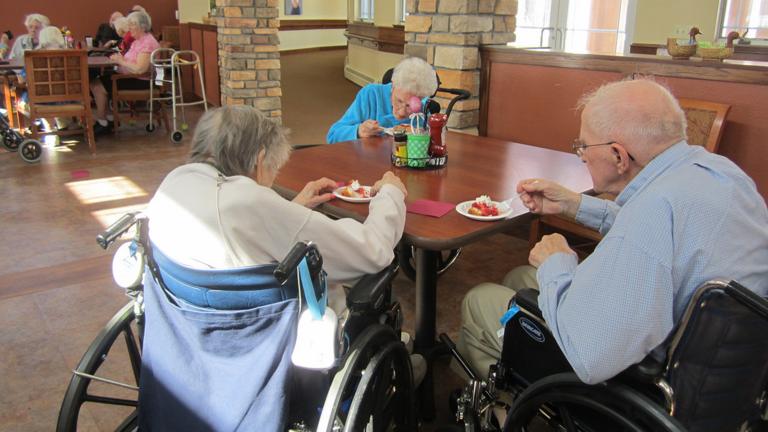 Nursing Homes Fight to Block Lawsuits From Residents
Sept. 5: A proposed new rule backed by the Trump administration would make it harder for nursing home residents to sue in cases of neglect and abuse. We discuss nursing home residents' right to sue with the AARP.
---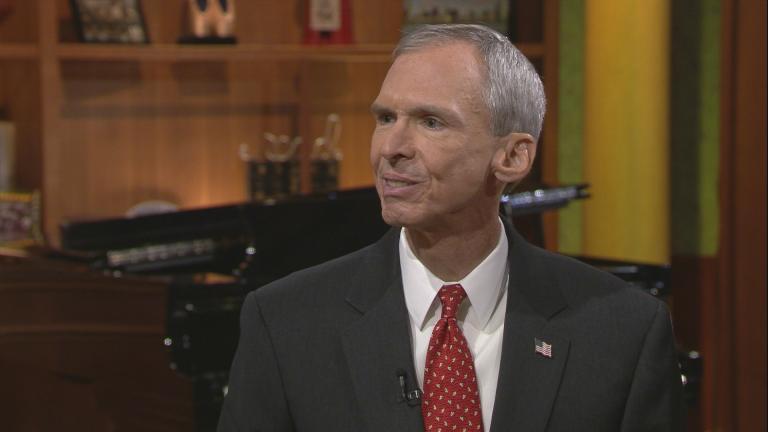 Bipartisan House Caucus Hopes to Achieve Health Care Reform
Aug. 22: U.S. Rep. Dan Lipinski joins us to discuss ongoing health care negotiations.
---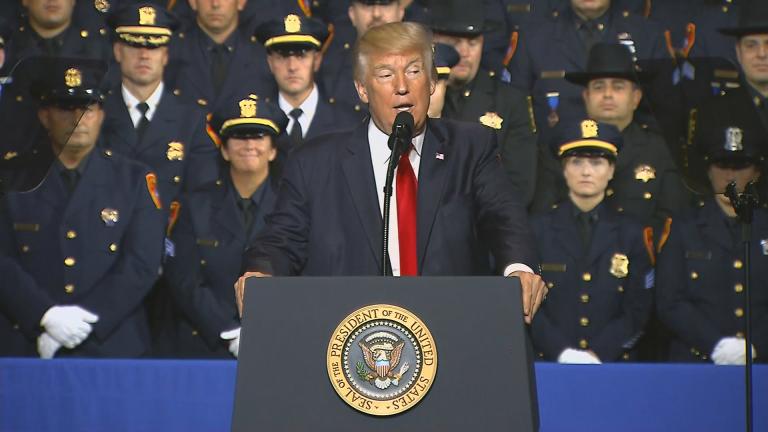 The Future of Health Care After Republicans Fail to Repeal and Replace
July 31: A bipartisan coalition of 43 House members, including three from Illinois, said Monday they've come up with a compromise plan to stabilize the health care market. What happens next?
---