Is the Cook County sweetened beverage tax about to fizzle out?
The chorus on both sides of the debate is growing ever louder as politicians, industry representatives and health care officials dug into their respective positions Tuesday. On Wednesday, the Cook County Board could vote to get rid of the tax. But are the votes there to do that?
The answer to that question is: likely not.
Some commissioners are expected to introduce an ordinance to repeal the penny-per-ounce soda tax, but it will then be sent to a committee to schedule hearings and have debates over the next several weeks. That's unless a supermajority of commissioners decide to table the rules and vote on it outright–and both sides acknowledge they don't believe the votes are there to do so.
Tuesday was a blockbuster of political theater. There was a rally outside the Thompson Center where protesters chanted "Can the Tax, Can Toni Preckwinkle." (It was later revealed by a show of hands that the vast majority of those in attendance were representatives from Dr. Pepper, Pepsi and Coke.) Commissioners on both sides of the aisle riled up the crowd with passionate please to repeal.
"Are we taxing twinkies? No," shouted Democratic Commissioner Jeff Tobolski. "Are we taxing ding dongs? Are we taxing big macs? Seems like a very biased, regressive tax to me."
Earlier Tuesday morning, Cook County Commissioner Richard Boykin laid the groundwork for a possible run against Cook County Board President Toni Preckwinkle in 2018 by outlining a financial plan that would do away with the tax by reviewing labor contracts, cutting waste and selling off debts owed to the county hospital.
"This will not require us to nickel-and-dime taxpayers in the manner we've done in the past few years, and this puts us on a road map to fiscal solvency," Boykin said.
A poll released Monday from the firm We Ask America found that 86 percent of respondents in Cook County favor repealing the tax. Preckwinkle dismissed it as a push-poll and biased.
On both sides of this debate are super PACs vowing to contribute and influence Cook County commissioners. On the anti-soda tax side exists a committee funded by the beverage, retail and restaurant industries. On the pro-soda tax side, one backed by former New York City Mayor Michael Bloomberg, who has vowed to do what it takes to elect commissioners that back the tax. Commercial ads on both sides have been ubiquitous on Chicago airwaves.
For her part, Preckwinkle is standing behind the tax that she says will generate $220 million per year for needed services like hospital care and public safety.
"What we see here is a basic misunderstanding of how county government works, and a misunderstanding of the resources we need to meet our obligations to our residents," Preckwinkle said.
Preckwinkle and county and health officials landed a counterpunch to the anti-tax crowd Tuesday afternoon.
"Of course it's about revenue, what tax isn't?" said Elissa Bassler of the Illinois Public Health Institute. "This tax is also about health; taxing a product that contributes nothing but to disease."
As of now, of the 17 commissioners there are eight who support repealing the tax, nine who are opposed. The only thing we are likely to learn Wednesday is that this debate will continue on for several weeks, if not months.
Follow Paris Schutz on Twitter: @paschutz
Note: In the video that accompanies this story, we refer in error to Adventist Hospital. We meant to refer to Provident Hospital, and regret the error.
---
Related stories: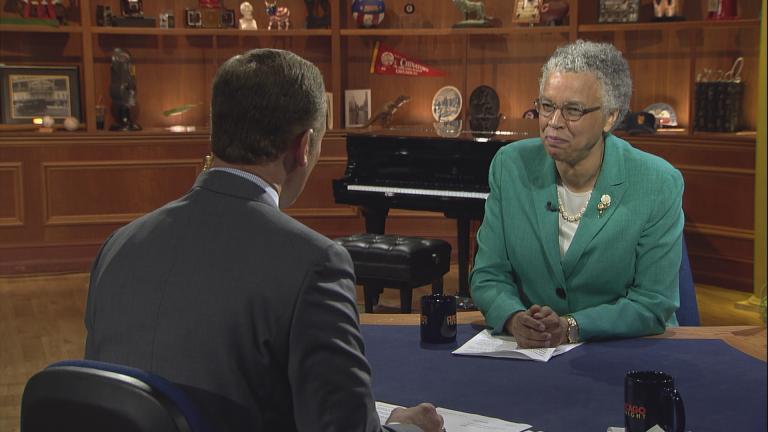 Toni Preckwinkle Discusses Cook County Soda Tax Pushback
Aug. 22: The Cook County sweetened beverage tax has had a challenging rollout, but Toni Preckwinkle doesn't appear to be backing down. And she's found a deep-pocketed supporter of the tax who's helping with a media campaign.
---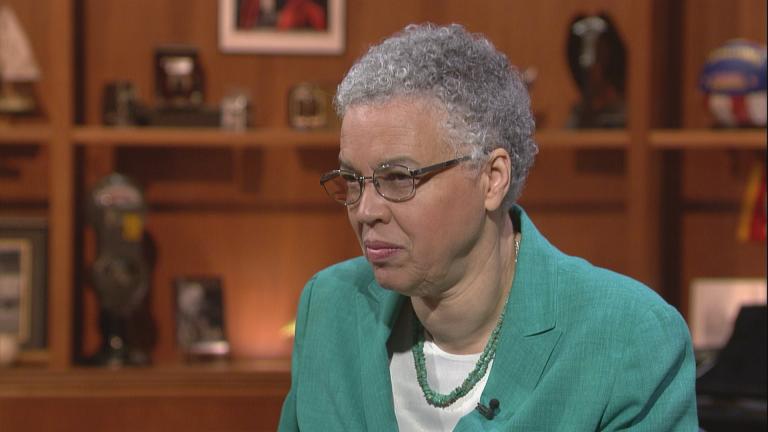 Crain's: Cook County Union Lauds Preckwinkle for New Contract
Aug. 21: As the fight over the Cook County sweetened beverage tax enters yet another round, Cook County Board President Toni Preckwinkle is getting some praise from one of the county's biggest unions.
---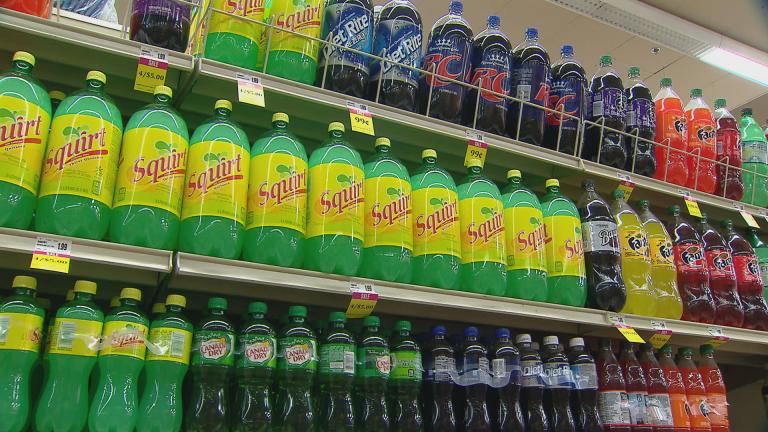 How Cook County's Soda Tax Could Swallow Food Stamp Funding
Aug. 10: The rollout of Cook County's sweetened beverage tax has been anything but sweet and easy. Now there's concern it could put food stamps at risk.
---