"Brown Girls" is a web series that debuted in February and has already been picked up by HBO. Made in Chicago, it highlights the friendships between young women of color.
Joining us in discussion is co-creator Fatimah Asghar, a writer and award-winning poet, and one of the actors in the series, Rashaad Hall. 
Below, poems by Fatimah Asghar.

If They Should Come for Us
these are my people & I find
them on the street & shadow
through any wild all wild
my people my people
a dance of strangers in my blood
the old woman's sari dissolving to wind
bindi a new moon on her forehead
I claim her my kin & sew
the star of her to my breast
the toddler dangling from stroller
hair a fountain of dandelion seed
at the bakery I claim them too
the sikh uncle at the airport
who apologizes for the pat
down the muslim man who abandons
his car at the traffic light drops
to his knees at the call of the azan
& the muslim man who sips
good whiskey at the start of maghrib
the lone khala at the park
pairing her kurta with crocs
my people my people I can't be lost
when I see you my compass
is brown & gold & blood
my compass a muslim teenager
snapback & high-tops gracing
the subway platform
mashallah I claim them all
my country is made
in my people's image
if they come for you they
come for me too in the dead
of winter a flock of
aunties step out on the sand
their dupattas turn to ocean
a colony of uncles grind their palms
& a thousand jasmines bell the air
my people I follow you like constellations
we hear the glass smashing the street
& the nights opening their dark
our names this country's wood
for the fire my people my people
the long years we've survived the long
years yet to come I see you map
my sky the light your lantern long
ahead & I follow I follow
---

My Love for Nature
All this tall grass has ruined my gold
acrylic nails & I know something's dead
just beyond my window. I grew up
with rats running my floorboards
& know the smell straining from a body
once caught in a trap. In the city
what little I have of an ass
is always out, a simple wind blow
from Marilyn Monroe-ing the street.
Here, in all this nature, there is nobody
but me & my 5 friends for a week
& I promised myself I'd be naked
but the first day I found a tick
clinging to my arm hair for dear
life & decided no way I'm exposing
my pussy to the elements. My love
for nature is like my love for most things:
fickle & theoretical.
Too many bugs & I want a divorce.
Last week, before I was here
my uncle drove me from our city
to the suburbs & sang "Project Chick"
in the car. When we parked
he asked me to take off my shoes
& there we walked, silent, barefoot
circling the lake, trying to not step
in goose shit.
He walked in front & I trailed behind
both our hands clasped behind our backs.
    When you were my daughter,
    those were the happiest days of my life.
    I wish you would come home.
My love for the past is like my love
for most things. I only feel it when
I'm gone. Best to stay gone
so I'm always in love. If I look
at something too long it forgets
its joy. All the floorboards carry
death. My gold nails are fake
& chipped. My bare feet skirt the shit.
Source: Poetry (September 2016)
---
Related stories: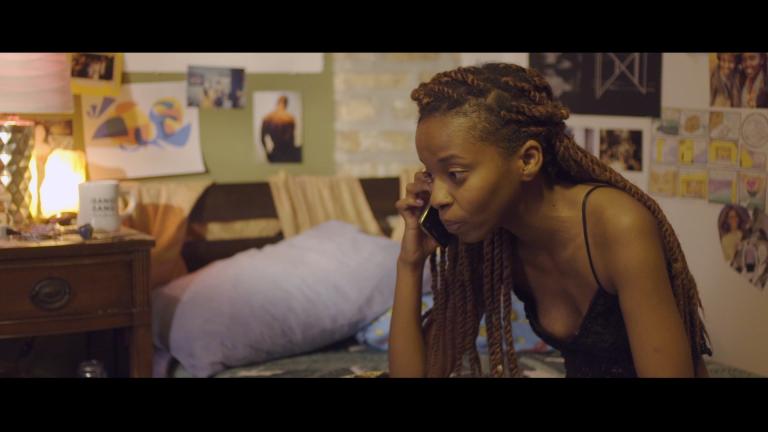 'Brown Girls' Series to Highlight Chicago, Intersectionality on HBO
June 15: A popular web series based in Chicago that highlights the "complex and flawed" lives of "regular people" has secured a development deal with HBO.
---