Illinois senators on Wednesday passed a bill to expand taxpayer-funded abortions, and in so doing tossed a political hot potato into Gov. Bruce Rauner's lap ahead of the 2018 gubernatorial campaign.
The legislation would allow state employees and low-income Medicaid recipients to use their taxpayer-backed healthcare coverage to cover abortions. It would also ensure abortions remain legal in Illinois, even if Roe v. Wade is overturned at the federal level – a theoretical future issue that advocates say is a crucial safety valve with President Donald Trump in the Oval Office but which critics say is a false frenzy to rush, given that the makeup of the U.S. Supreme Court has not shifted.
"Abortion in itself is repulsive. Especially in the elective sense. But to use taxpayers' dollars is an absolute travesty," Sen. Neil Anderson, R-Andalusia, said.
Democrats say they find Republicans' dissent ironic and disgraceful, given their resistance to age-appropriate sexual education in schools.
"So we don't want to educate people on how not to get pregnant but we want to make sure that should they get pregnant, we're going to limit options?" Sen. Linda Holmes, D-Aurora asked. "It's disgraceful."
Illinois' financial struggles were also part of the debate.
Senators are "scraping and clawing" to find cuts and revenues as they seek to draft a budget proposal, said Sen. Dale Righter, R-Mattoon, incredulous that "this contemplates spending more."
Democratic Sen. Toi Hutchinson, D-Chicago Heights, said she would have an easier time sympathizing with Republicans' position if they hadn't stood by as state-subsidized child care for poor working parents and other social services were cut – a collective record she said ignores the plight of children raised in low-income families.
"Nothing is more intrinsic to freedom than bodily autonomy," Hutchinson said.
Rauner has said he will veto the measure; he has framed it a distraction in the face of Illinois' financial issues. The legislation fell short of winning veto-proof majorities in both the House and the Senate (the House last month passed the plan on a vote of 62-55 while the Senate's vote Wednesday was 33-22) meaning that Rauner's promised action will kill the bill.
Nevertheless, Rauner's foes successfully pulled him into a sticky, political net, as evidenced by a tweet sent just after the Senate vote from Democratic candidate for governor J.B. Pritzker:
If you agree that we need to sign #HB40 - call @GovRauner now and tell him to do his job! pic.twitter.com/VfOwyxth1w

— JB Pritzker (@JBPritzker) May 10, 2017
---
Rauner has taken pains to distance himself from social issues, but outcry from both sides of the abortion debate forced him to take a stance on House Bill 40. Conservatives – a base he'll need as he mounts a re-election campaign – threatened to drop support if he refused to kill the bill, but abortion rights advocates say the veto threat is hypocritical.
During his first run for office, Rauner said he had no social agenda, and he responded to a Personal PAC candidate survey by writing that he would support expanding abortion coverage to Medicaid recipients; just last month Rauner and wife Diana were listed as $50,000 donors to a Planned Parenthood fundraiser.
In separate action, the Illinois Senate on Wednesday approved several other measures, including an increase to $15-per-hour wage for direct personnel who care for individuals with developmental disabilities (Senate Bill 955), as well as a student loan "bill of rights" advanced by another Democratic candidate for governor, Sen. Daniel Biss, D-Evanston, that aims to protect borrowers from unscrupulous student loan servicers, but which is opposed by the industry, which says regulation is in U.S. Department of Education's sphere, and by the Illinois Department of Financial and Professional Regulation.
Follow Amanda Vinicky on Twitter: @AmandaVinicky
---
Related stories: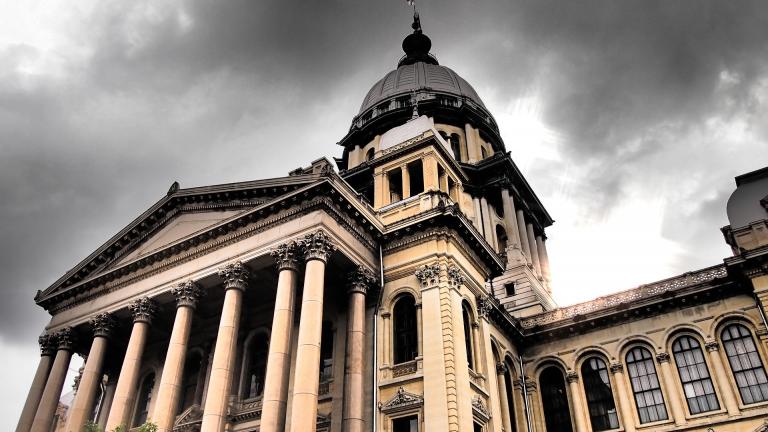 House Passes 'Abortion Bill,' Puts Governor in Political Pickle
April 25: After two hours of debate this afternoon, the Illinois House passed a measure that paves the way for more taxpayer-funded abortions. The legislation allows for Medicaid recipients to use that government health insurance to cover an abortion. Likewise, for state employees.
---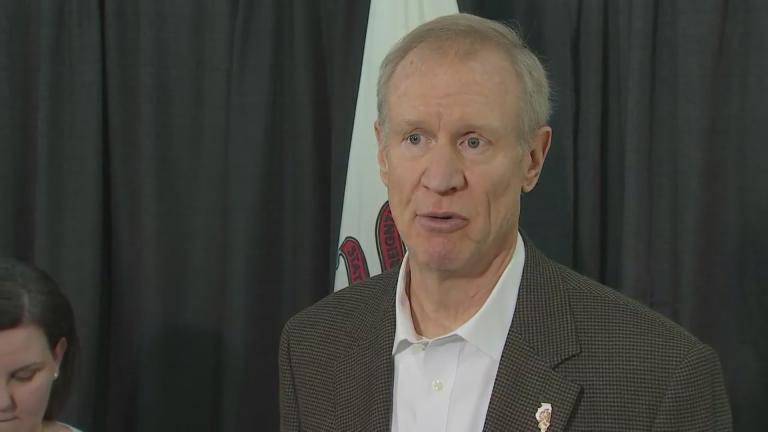 Rauner Says About-Face on Abortion Due to 'Focus'
April 21: Gov. Bruce Rauner is casting his promise to veto legislation that's become known as the "abortion bill" as a matter of timing rather than philosophy.
---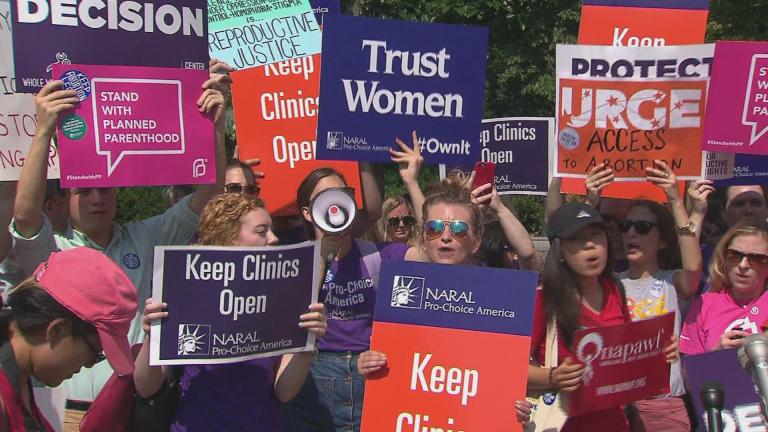 Illinois Lawmakers Look to Expand, Protect Abortion Rights
Dec. 12, 2016: In light of anti-abortion comments made by President-elect Donald Trump, a pair of proposed state bills would protect and expand abortion rights in Illinois.
---