Will the state of Illinois pony up $100 million to assist the Obama Presidential Center in Jackson Park?
Chicago Tonight has learned of preliminary plans to do just that. But how would such a proposal fly in a state that is bleeding red ink, especially when the Obamas have promised 100 percent private funding?
Sources tell Chicago Tonight there have been bipartisan talks among lawmakers for $100 million in capital funding to assist with the Obama Presidential Center. It is similar to a proposal from House Speaker Michael Madigan a year and a half ago, who had dangled the money in the hopes of helping land the museum. That proposal did not go anywhere, even though the city did ultimately wind up with the winning bid.
At the time, Madigan said it was a good use of state money to honor a son of Illinois and the first African-American president. The Obama Foundation has pledged not to use any public funding for the project, but the mayor has talked about the fact that there would be big infrastructure and transit needs around it, including the closing of Cornell Drive. That's the six-lane highway that the campus would be built over. The city has proposed to realign other streets in the area to handle the excess traffic.
There have also been rumblings in the community about possibly extending the 63rd Street Green Line CTA branch all the way to Jackson Park, along with other transit or infrastructure upgrades that would need to happen to make the museum possible. The Obama Foundation maintained that the actual building itself would be free of any taxpayer funding.
"Construction and maintenance will be funded by private donations and no taxpayer money will go to the foundation," said Obama Foundation spokesperson Kate Berner.
Sources tell us that Mayor Rahm Emanuel's team has been working this proposal with lawmakers. On Wednesday, he was more coy but certainly seemed to say in so many words, "Yes, we would like the state money."
"When it happens, we're going to work together, but I'm not going to answer any one hypothetical," he said. "I've been up front that there's going to be needed investments, just like we do with the Lincoln library (in Springfield). I think this is a huge economic gain for the South Side of Chicago."
But what about the state's $16 billion bill backlog and generally terrible fiscal condition? The talks are that this money would be part of a new capital bill that would be negotiated by lawmakers.  Those talks have thus far failed to gain much traction. It certainly would be a tough sell for suburban and downstate lawmakers.
"All General Assembly members interested in fiscal sanity should oppose this bad idea," said state Rep. David McSweeney (R-Barrington). "The Obama Presidential Library should be privately funded and Chicago, not the state, should be responsible for related infrastructure expenditures."
There are also talks about capital money being out there to utilize, as the $31 billion capital bill passed under Gov. Pat Quinn is winding down. The Civic Federation's Laurence Msall says the general idea of providing state funds for this project is a bad one, given the state's fiscal position. He told the City Club on Wednesday that the state has a lot of explaining to do to come up with a new capital bill.
"If they want to sell a big capital plan, they need to identify how the state's going to pay for it. That's going to require something a little bit better than the video poker and candy tax of the last capital plan that went through Illinois," Msall said, noting that the state did not raise as much revenue through those funds as it had hoped.
Sources tell us the proposal for the Obama Library could be taken up in this fall's veto session. Gov. Bruce Rauner's office did not respond to requests for comment on the issue.
Follow Paris Schutz on Twitter: @paschutz
---
Related stories: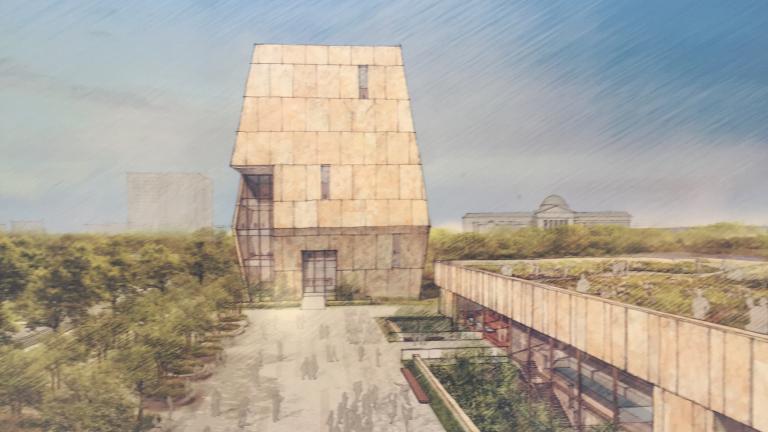 Obama Foundation Hosts Public Meeting for Presidential Center Plans
Sept. 14: Community members get a chance to address key figures behind the Obama Presidential Center. A live report from the meeting.
---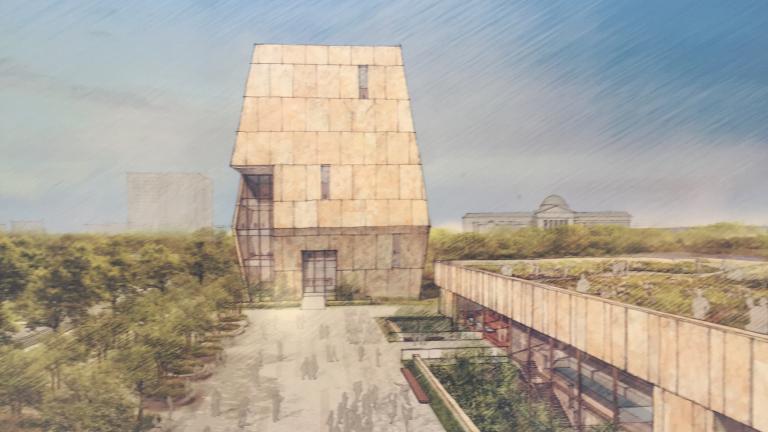 Obama Library Construction Bids Must Include Minority, Local Enterprises
Aug. 31: Construction management teams bidding for a leading role in the Obama Presidential Center must commit to specific diversity and inclusion goals, the Obama Foundation announced Thursday.
---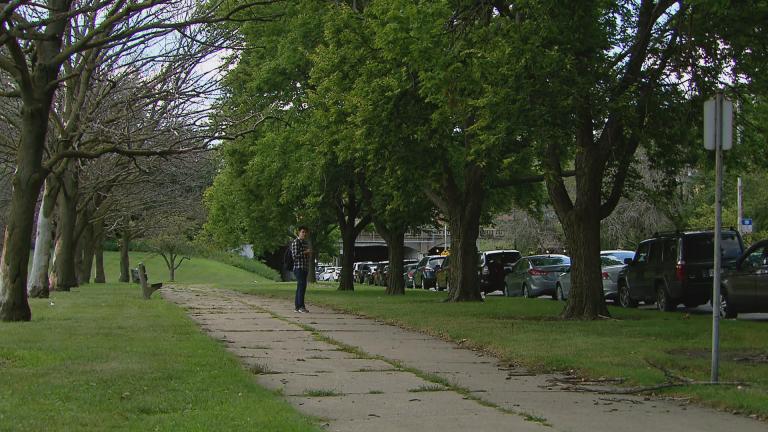 City, Obama Foundation Reveal More Presidential Center Details
Aug. 23: The city will have to come up with tens of millions of dollars to realign the roads in Jackson Park to accommodate the wishes of the Obama Foundation, but they say it's too soon to talk about exact costs.
---