A big change could be coming to the police accountability apparatus.
Sharon Fairley, who was charged with reforming the Independent Police Review Agency and transitioning that office into the new Civilian Office of Police Accountability, is reportedly going to step down to run for Illinois attorney general. What does that mean for the agency?
The mayor says he's formulating a succession plan to take over for Fairley, who has reportedly told the mayor that she would step down to run for attorney general, although her spokesperson says she is merely considering a run for attorney general but has not yet made a final decision.
Fairley was brought in back in 2015 at the height of the Laquan McDonald fallout to replace IPRA, which had been maligned for rarely ever finding an officer culpable in an excessive force case. She has overseen that office in a transition from IPRA to the new COPA, as they've strengthened their investigative policies and started anew, albeit with many of the same investigators. But under her leadership the office has taken a more aggressive tack in recommending discipline or firing against police officers. They do not have the authority to terminate officers themselves, only to recommend to the superintendent what to do.
The mayor says he will soon appoint an interim, but mum on whether there will be a formal board of community members to choose a permanent replacement.
"The good news is, because she dedicated herself over the last 18 to 22 months, we are in a stronger position, and not stronger just based on one individual," Emanuel said. "I've had a number of discussions with individuals about how to create a process with input that have a set of names that reflect the independence and authority we've built over the past 22 months."
POLICE PROTEST PHOTO FALLOUT
Aleta Clark, a young community activist, says she had approached the officers at a police station and asked them if they were against police brutality, racism, and supported Colin Kaepernick – they said yes to all of those.
She also asked them to take a knee and they also said yes, producing a picture of the three of them kneeling with fists in the air. The Police Department immediately said the two officers would be reprimanded and reminded of the code of conduct, which forbids overt partisan politics while in uniform.
The mayor said Tuesday he supported the reprimand, but also sounded a positive note, saying that the incident shows that community members are comfortable coming up and talking to sworn officers.
"She felt comfortable enough that she could do that, so on one level, we're making progress on community ties, trust and working together," Emanuel said. But he said he also supported the disciplining of the two officers. "But as a Police Department, they have been consistent regardless of where they've been on the ideological spectrum."
The Police Department tells us that the reprimand is a notice that goes in their file, followed by a mandatory retraining on those policies. If it happens again, the officers are subject to suspension.
Follow Paris Schutz on Twitter: @paschutz
---
Related stories: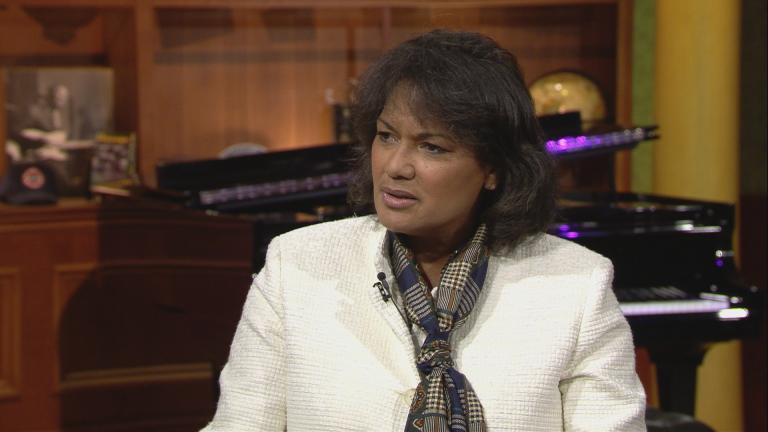 Chief COPA Administrator Considers Run for Attorney General
Sept. 25: Is the head of a new Chicago police watchdog group about to jump ship just weeks into the job?
---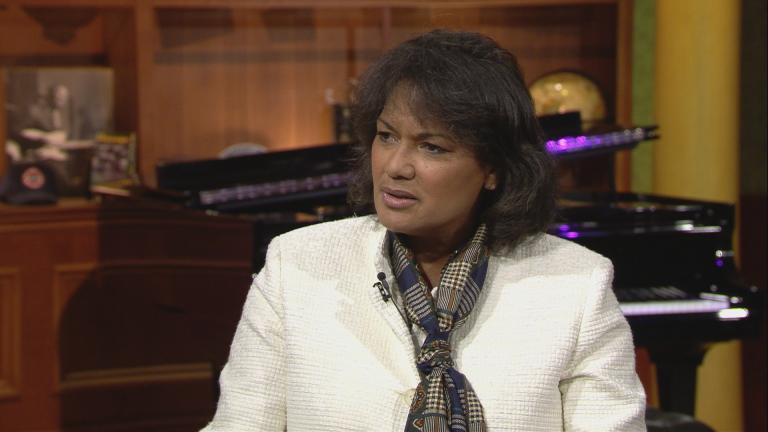 New Chicago Police Oversight Agency Officially Launches
Sept. 14: A discussion with Sharon Fairley, chief administrator of the Civilian Office of Police Accountability, or COPA, which officially takes over on Friday.
---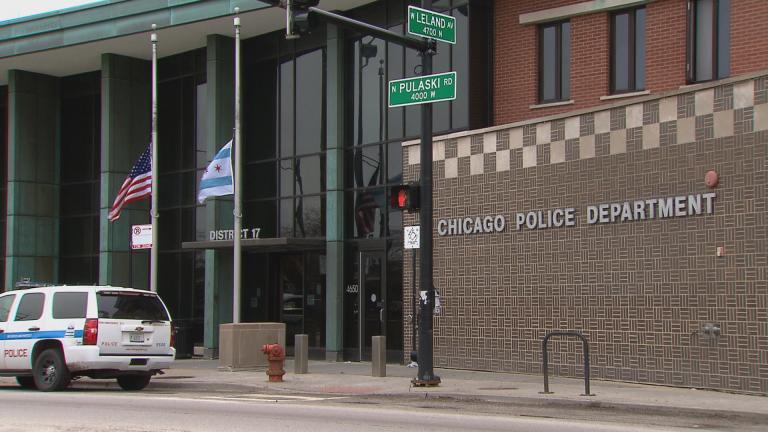 Chicago Reporter Analysis Shows Slow Progress on Police Reform
Sept. 13: A scathing federal report on the Chicago Police Department outlined 99 recommendations for reform. But an analysis by an online investigative site says only six of those recommendations have been fully implemented so far.
---