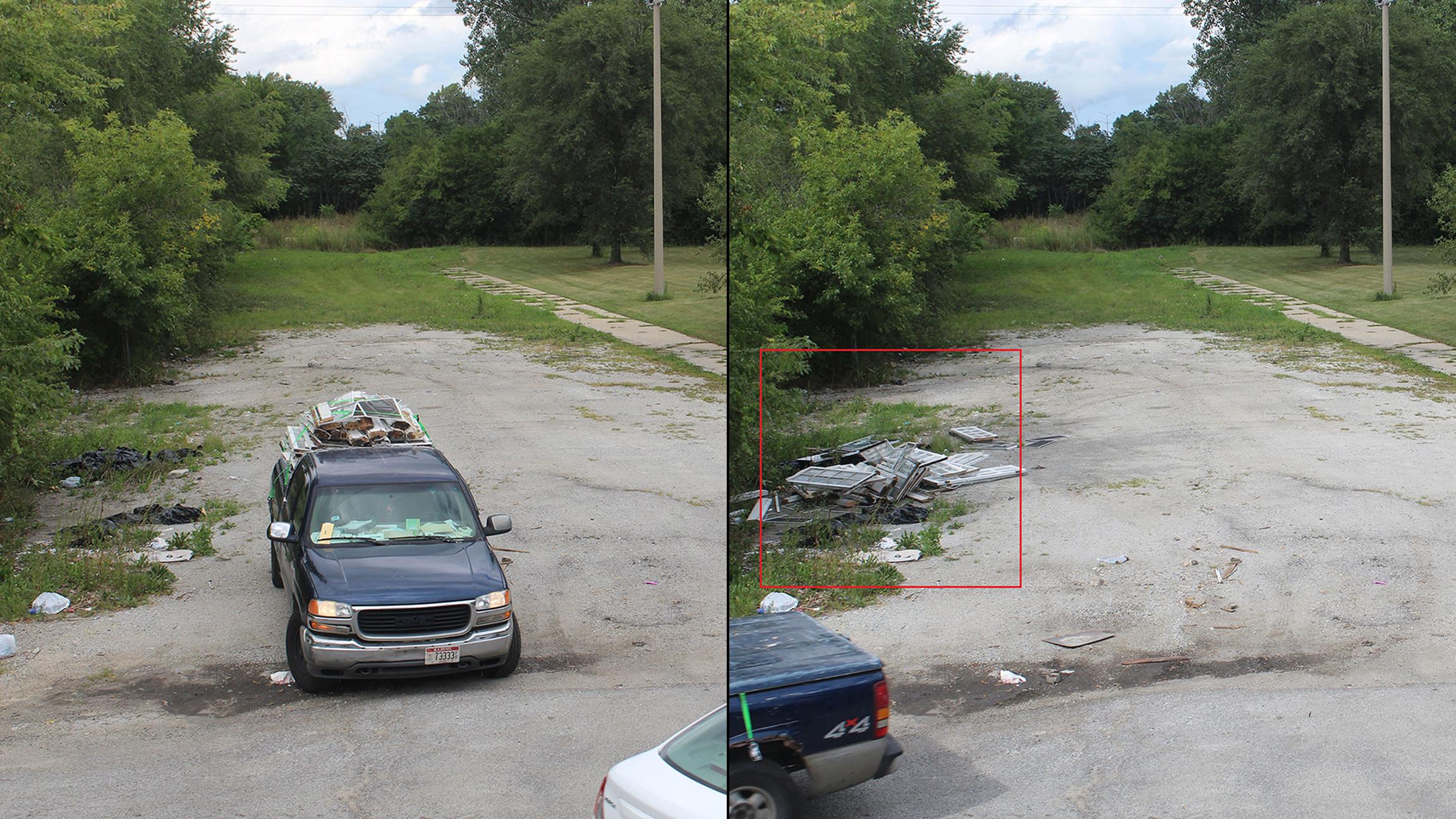 Before and after photos show an incidence of illegal dumping in Chicago. (Courtesy of Chicago Department of Streets and Sanitation)
Chicago is using a new set of high-resolution security cameras to target those who illegally dump old furniture, tires and other waste across the city.
On Sunday, the city's Department of Streets and Sanitation announced that it had set up 15 new cameras in areas prone to illegal dumping. The cameras, installed one month ago, have resulted in two cases against illegal dumpers, according to DSS.
Those found guilty of illegal dumping, or "fly dumping," are subject to a minimum $1,500 fine for the first offense.
"Historically, fly-dumping offenders have unlawfully shed waste and debris in remote areas throughout the city to avoid proper disposal methods," said DSS Commissioner Charles L. Williams in a press release. "We are confident that this method will allow us to catch veteran fly-dumpers and deter prospective ones."
The cameras cost a total of $97,500, or $6,500 each, which represents a fraction of the $1.5 million the city spent last year disposing of more than 32,000 tons of waste recovered as part of almost 4,000 illegal dumping cleanups.
"Less fly-dumping means that taxpayers will benefit from avoided disposal cleanup, and all residents will enjoy a healthier and cleaner city," Williams said.
The city plans to purchase additional cameras later this year, DSS spokesperson Sara McGann said. McGann said the city could not provide details about the two pending illegal dumping cases at this time. 
In September, Mayor Rahm Emanuel pitched a new measure that would increase fines for illegal dumping, from the current maximum of $3,500 for repeat violators to $30,000 for large quantities of waste.
The City Council is scheduled to consider Emanuel's proposal next month.
Contact Alex Ruppenthal: @arupp | [email protected] | (773) 509-5623
---
Related stories: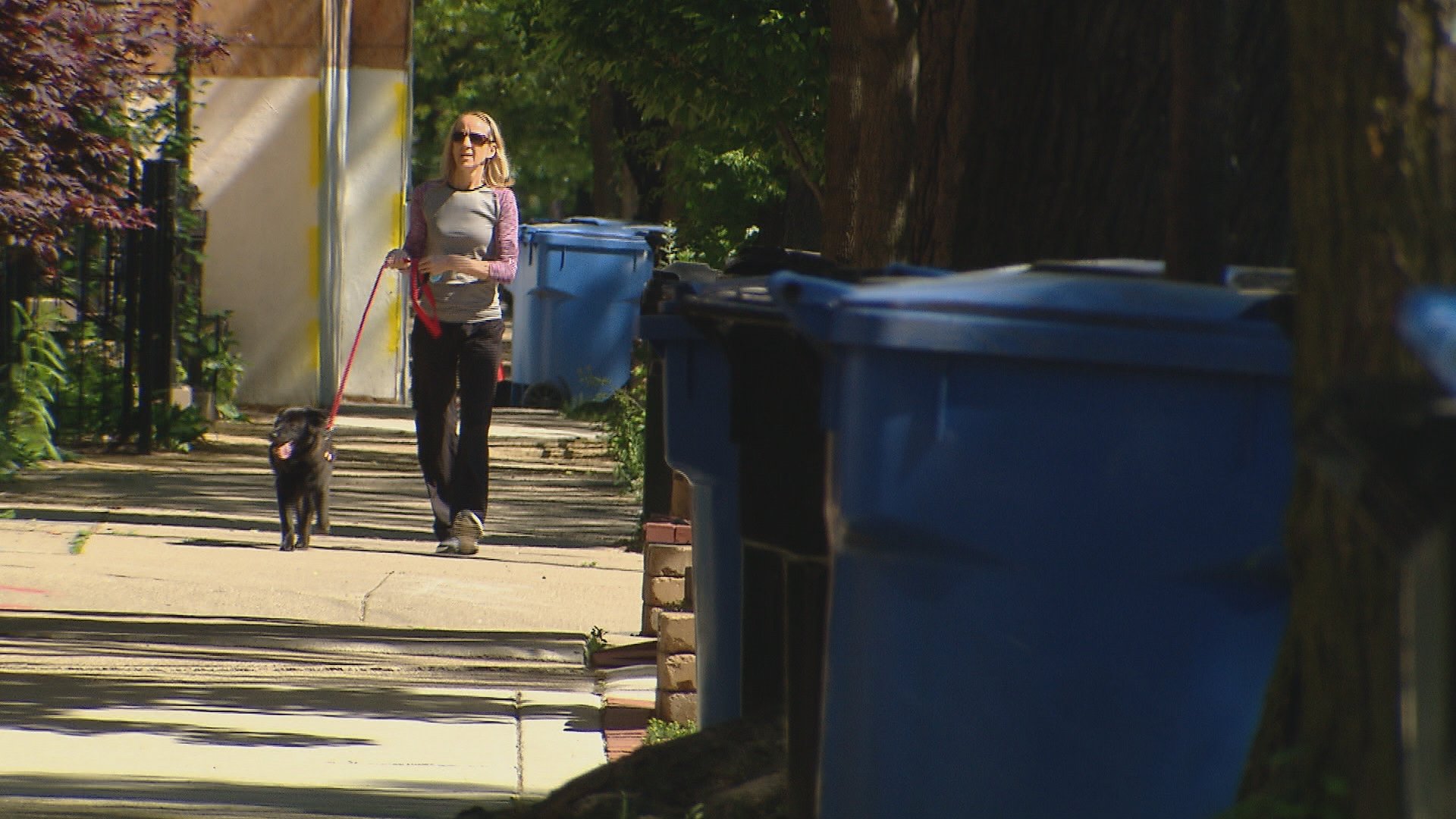 New Campaign Aims to Boost Chicago's Dismal Recycling Rate
June 27: Chicago's recycling rate is among the lowest in the country. What the city is now doing to try to change that.
---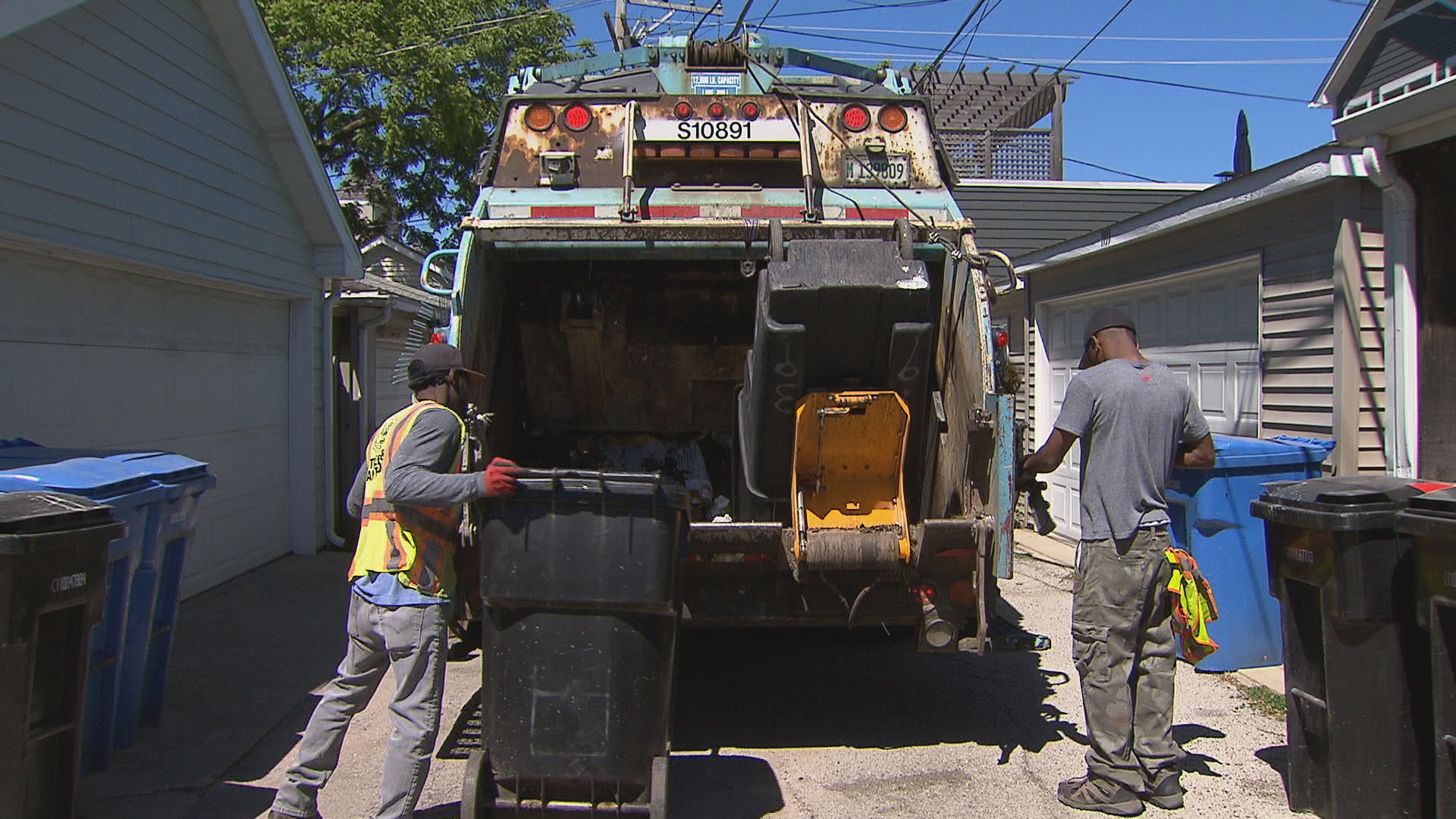 Where Does Chicago's Garbage Go?
June 26: Chicagoans dump more than 800,000 tons of garbage into their bins every year, but once city garbage trucks leave the alley, most of us have no idea where it all goes. We follow the trail.
---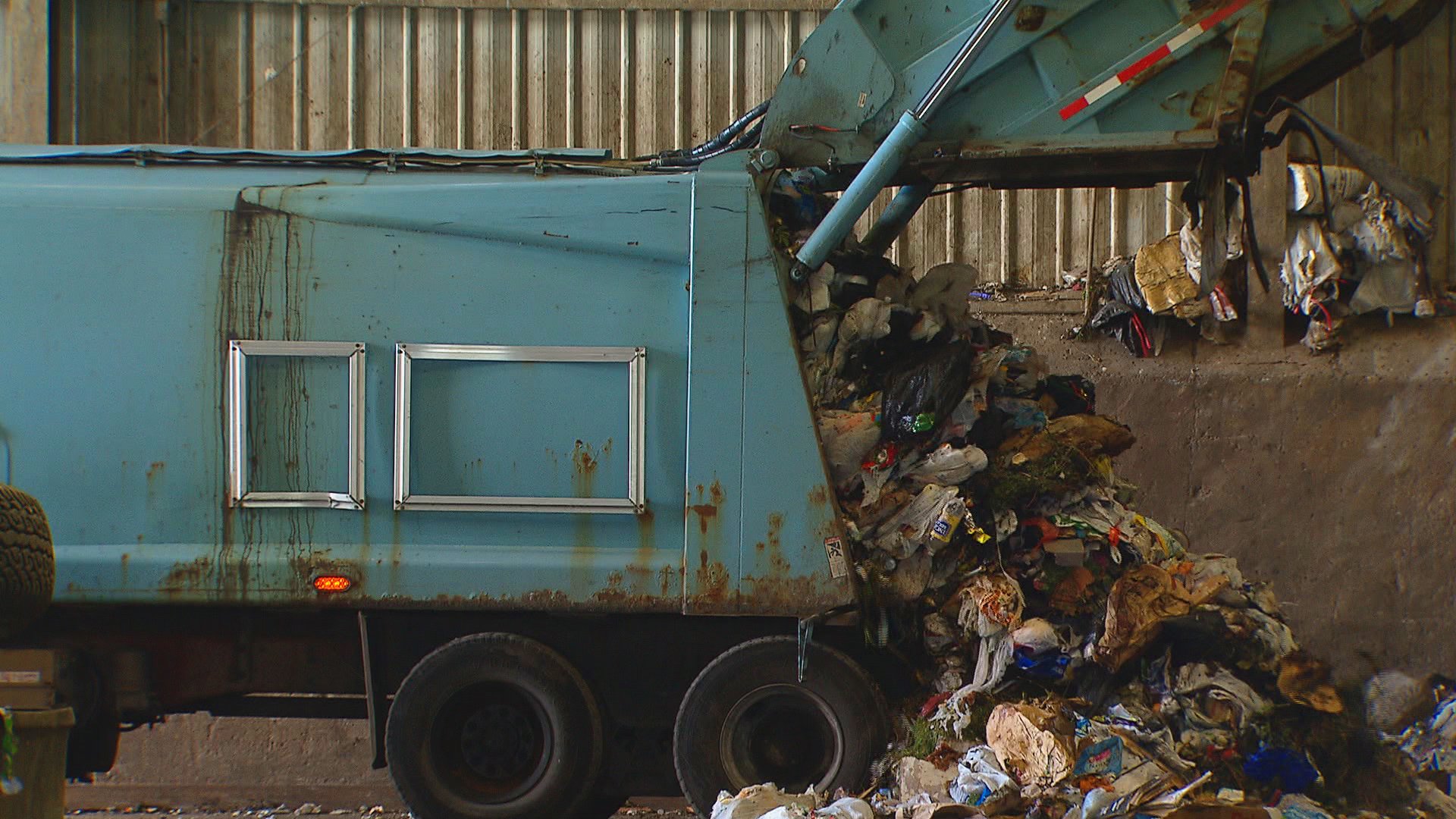 'I Lost My Wedding Ring' and Other Stories of Chicago's Accidental Trash
June 26: From lost jewelry to criminal evidence, a Pontiac landfill that receives trash from Chicago has plenty of bizarre waste stories.
---