A joint Chicago-Illinois delegation has returned from a scouting trip to Seattle, as the city and state attempt to lure to Chicago Amazon's second headquarters, known as HQ2, and the jobs that will come with it.
Gov. Bruce Rauner says they talked with Seattle city planners and leaders about how Amazon's campus grew and what the company's workforce demanded with transportation, culture and quality of life, but there was no silver bullet.
"It's not like it's a secret what we need to do. It's not like anybody's wondering what we need to do," Rauner said at an unrelated event Wednesday morning. "We need to have balanced budgets. We need to keep our tax burden reasonable—it's already very high. We need to reduce the cost of our bureaucracy. We need to reduce the regulatory restrictions on our businesses. We've studied it. We have twice as many regulations on our companies as many of the states around us. It's not a secret what we need to do. Getting the General Assembly to actually do it has been a challenge."
Rauner and Democrats who control the General Assembly have been at loggerheads for most of his term, as evidenced by Illinois' having gone a record-setting two years without a complete budget.
Much of the argument behind the gridlock stemmed from Rauner's "Turnaround Agenda":  his prescription for a growing economy through reducing companies' workers' compensation costs and with provisions that would weaken unions, which Democrats categorized as an attempt to temper their labor allies and to boost corporate profits at the expense of the working class.
Now, Rauner, just back from Asia for his first trade mission as governor, is tasked with selling Illinois' virtues, while at the same time campaigning both for his stalled agenda and for re-election.
An example of the tightrope he's walking: Rauner, who vetoed the budget and tax increase legislators from both parties sent him in July, typically knocks both at every chance he can get, and did so at an unrelated event on Wednesday. But at the same event, Rauner also said "Illinois still has a lower income tax rate compared to cities on the coasts, and that's a strategic advantage."
Amazon has expanded its operations in Illinois during Rauner's tenure already, bringing warehouses—and jobs—to the state.
But the bid for HQ2 is an elevated competition that has cities across the nation competing.
On Tuesday at the City Club of Chicago, House GOP Leader Jim Durkin warned that Illinois not "give away the store" like Wisconsin with its $3 billion incentive package to win Foxconn.
"Look. We'll do whatever we can. But I do know that the competition is very heavy, and any time you start talking about incentives it brings out some of the worst in people down in Springfield," Durkin said. "We need to make a pitch. We need to be responsible. We can't oversell what we can deliver as well. And I think that's the problem when you have in this situation. You'll have states that are going to promise everything but sometimes you come short … because when you do that, you make these promises, the legislature is the one that actually has to prove it. And it's usually the chief executive, it's the governor, who's going out and making the pitch. And there's no guarantee that a House or the Senate is going to buy into it."
The Illinois General Assembly isn't scheduled to be back in session until Oct. 24, after the Oct. 19 deadline for getting initial applications to the online retail giant.
Already, Chicago Ald. Ameya Pawar, a Democratic candidate for governor, is raising concerns about Illinois lawmakers giving Amazon tax breaks.
"If state and local leaders have the political will to offer Amazon special incentives to open a second headquarters here, where is the political will to bring investments to the many communities across our state who are struggling to survive?" Pawar said in a statement Wednesday. "I propose that we match every incentive dollar we offer to Amazon with a new dollar dedicated to infrastructure and economic development, to public education, or to affordable housing in underserved communities."
Follow Amanda Vinicky on Twitter: @AmandaVinicky
---
Related stories: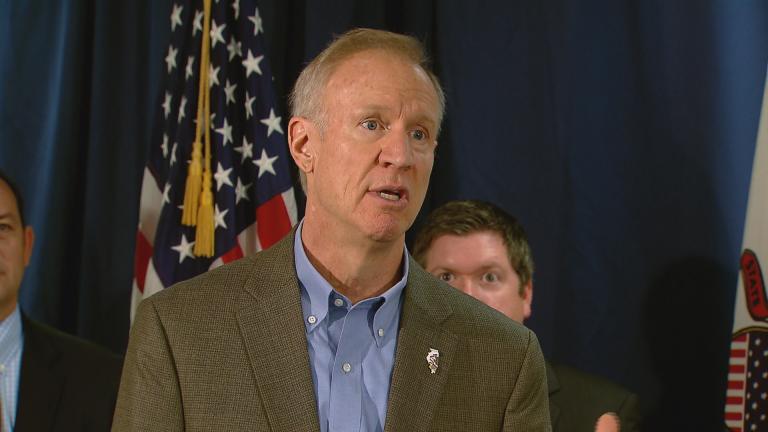 With Amazon in Sight, Rauner and Emanuel Political Foes No More
Sept. 18: After being political foes for months, Mayor Rahm Emanuel and Gov. Bruce Rauner are back to working together for a common cause: convincing Amazon to build its second headquarters in Chicago.
---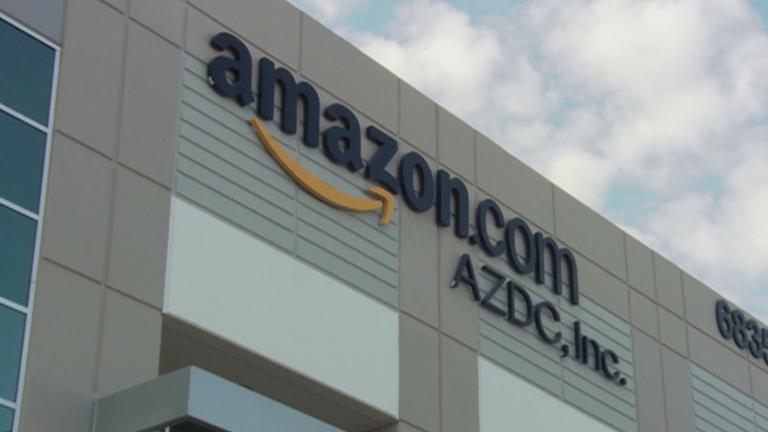 Chicago Joins Bidding War for New Amazon Headquarters
Sept. 14: Amazon plans to build a second headquarters somewhere in North America. Can Chicago woo the tech giant and the estimated 50,000 jobs that would come with it?
---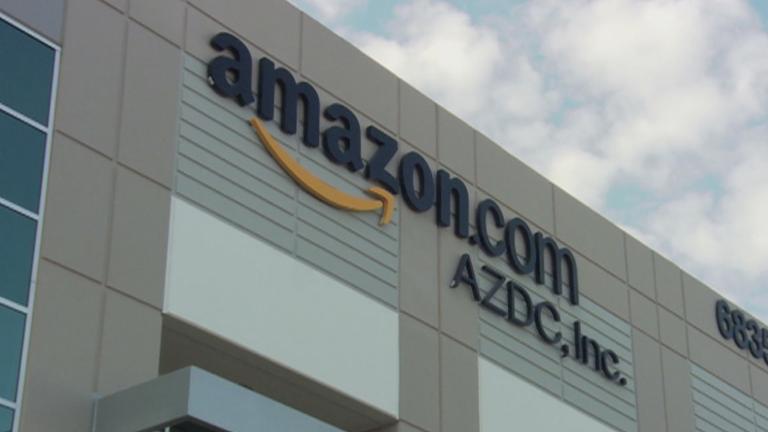 Chicago in Hot Pursuit of Amazon Corporate Headquarters
Sept. 7: It's being called the Olympics of corporate relocations, and Chicago is very much chomping at the bit.
---