After winning her first Grand Slam title at the U.S. Open on Saturday, American tennis player Sloane Stephens described her journey in one word: impossible.
"I had surgery January 23 and if someone had told me then that I would win the U.S. Open I would have said it was impossible," Stephens said at the trophy ceremony held at Arthur Ashe Stadium in Flushing, New York.
Stephens couldn't even walk for a month following foot surgery stemming from a season-ending stress fracture. Her world tennis ranking dropped to 957 by the start of the summer season.
But the 24-year-old Florida native beat the odds by handily defeating fellow American tennis player Madison Keys 6-3, 6-0 on Saturday. It was the first time two women made their major final debuts in the open era of the U.S. Open, which started in 1968 when the tournament opened to professionals and amateurs.
Stephens, who was ranked 83 before facing 15-seeded Keys in the final, is the third player ranked outside the top 10 to win the U.S. Open since computer rankings started in 1975.
Alongside Sloane Stephens on her journey with injury, recovery and climbing the ranks to win a Grand Slam is her coach Kamau Murray, a 36-year-old Chicago native.
Murray, who started coaching Sloane in November 2015, said her strength comes from taking everything in stride.
"When you're going through a rehab process like that, you don't project – you don't think ahead," Murray said. "Every day you just hope to play well."
Murray said Stephens superstitiously refrained from reading tournament brackets to see who she might be up against.
"I think that helps her be in the moment and solely focused on the path in front of her," Murray said. "That's why she's able to come through in some of those clutch moments where you might be unfocused."
Murray's path towards tennis wasn't a chosen one. At age 7, he begrudgingly started playing tennis at a South Side summer program because his mother, a schoolteacher, "needed a place to stash" him while she taught summer school.
"It was convenient babysitting," Murray said. "I was afraid of the kids making fun of me. Everybody in the neighborhood played basketball."
After that summer, a tennis instructor told Murray's mother he showed potential and Murray began playing tennis in a Chicago Public Schools after-school program, which launched him into a sport that eventually led to a tennis scholarship at Florida A&M University.
In 2005, Murray founded XS Tennis, a South Side nonprofit tennis facility that offers tennis training as well as academic tutoring to the city's underserved youth.
Murray said his ultimate goal is to open opportunities for kids by sending them to college with tennis scholarships. So far, he says 46 college-bound tennis players from his program have received scholarships.
XS Tennis is preparing to move to a brand new, $16 million tennis facility in Washington Park that will feature 12 indoor courts, 15 outdoor courts and classrooms to serve 5,000 students a year.
Stephens' life is undoubtedly forever changed by her U.S. Open victory – and Murray said his coaching of her is "validation" for his nonprofit.
"Sometimes you teach on the South Side of Chicago and they like to say, 'Oh, he runs a great community program,' and they sort of parallel that with mediocrity or something less-than," Murray said. "For years, I've told people this is one of the best places to play tennis that just so happens to be on the South Side."
"This is proof that tennis belongs in the communities," he added.
The new XS Tennis facility opens Nov. 1. Murray said he and Stephens will be heading to Asia in a few weeks for a new round of tournaments.
On the show: Murray joins us to discuss his protégé's meteoric rise as well as his efforts to bring tennis to underserved Chicago communities. 
---
Related stories: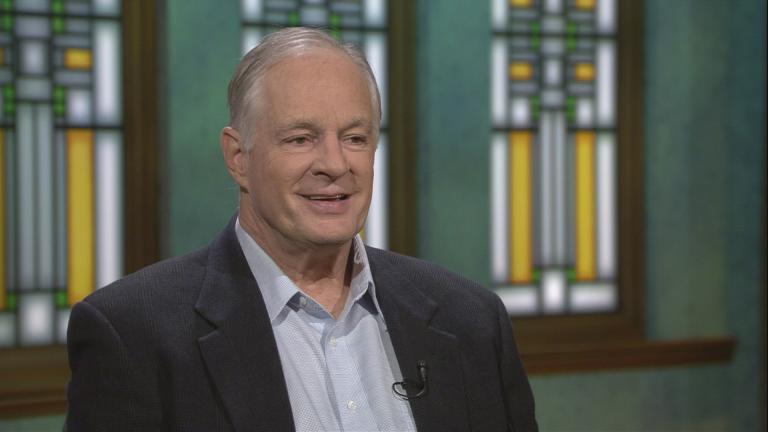 Rick Telander Pledges Brain to Concussion Research
Aug. 31: The Chicago Sun-Times sports columnist, a former college football player, joins Carol Marin to discuss football safety, concussions and his recent decision to donate his brain to science.
---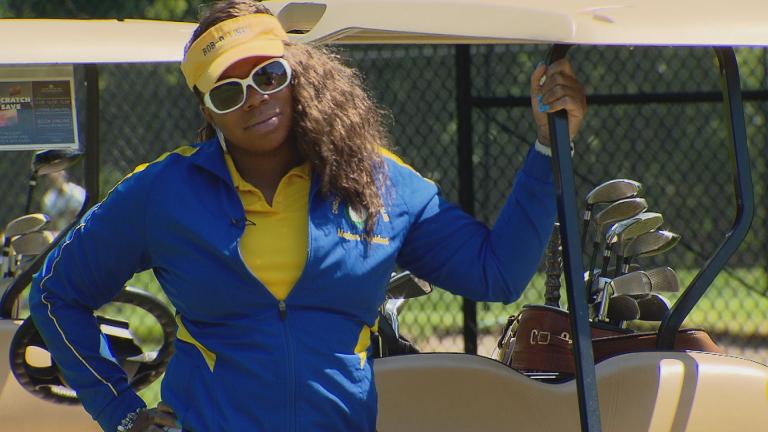 The Nation's Oldest African-American Women's Golf Club Turns 80
Aug. 2: There was once an extensive network of African-American golf leagues and clubs across the country. As the golf world opened up, most of them faded away. But one that remains is the Chicago Women's Golf Club. We go for a visit.
---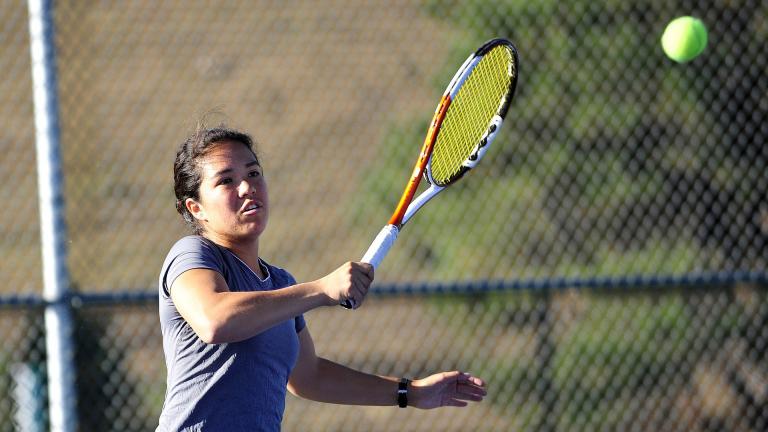 Study: Kids in Individual Sports More Likely to Have Overuse Injuries
April 24: A new study finds that youth who specialize in individual sports like tennis and gymnastics are more likely to suffer overuse injuries than those who participate in football and other team sports.
---