In 2015, Loyola University Chicago started Arrupe College, a two-year school designed to provide high-quality education to low-income students who would graduate with almost no debt.
Now the school has graduated its first class of students. Among them is Elizabeth Dwyer, who we first met two years ago, just before she graduated from Senn High School in Edgewater.
Dwyer is working to finish her last semester at Arrupe. Last month she participated in the school's graduation ceremony, though she has a couple more classes to complete.
These last two years weren't always easy for her.
"I suffer from depression," she said. "Some mornings it's just hard for me to get out of bed. Other mornings, it's just, 'What should I do with my life?'"
And as a mom, she's needed the extra support that Arrupe provides, including being allowed to bring her daughter to class.
"This is really a new model: smaller, leaner, no frills," said Father Stephen Katsouros, the founding dean of Arrupe who has just finished a book about the school's first couple of years.
"If we get this right here, if this becomes a model of how we can be an incubator within a larger university—if we can benefit from the resources of a larger, very well established university—then my hope is that we're at the beginning of a new movement in higher ed," Katsouros said. "I think we are."
After graduating its first class, Arrupe can already boast a higher graduation rate than most community college: 52 percent in two years compared to 13 percent nationally.
The stats are dismal because most community college students carry a heavy load.
Dwyer is just one example.
"I go to work early in the morning, I go at 2 a.m. I leave at 9 a.m., come here, go pick up my daughter at 3 p.m., go home, relax," she said, adding that her daughter is "the only reason" that keeps her going.
Arrupe hopes to bet those odds with the right support, starting with financial aid.
"When it's all said and done, it'll be about $18,000," said Katsouros. "Now again, remember that if students are eligible for Pell grants and MAP grants, that covers $10,000 of it. We ask the students to contribute anywhere between $700 and $1,500 for the year, and they receive a little scholarship from Loyola."
Of the 159 students who enrolled in the school's first class, 30 of them have enrolled at Loyola University Chicago to earn their four-year degrees. Most of the others have gone onto other four-year schools.
"All of us in higher education are wringing our hands about the affordability on issues of higher ed, and the access issues: who gets to go, and who doesn't," said Katsouros. "This makes Loyola an extraordinary university, accessible and affordable to a great and deserving population."
Hector Farias, 20, hopes to be a Loyola student next fall.
"I'm not gonna lie, it's not easy. It's hard," he said.
Farias is undocumented but has the federal Deferred Action for Childhood Arrivals, or DACA, status for now. And he feels Arrupe is just what he needs in a college.
Here he's thriving as the student government president, a math tutor and has an off-campus job. Like Dwyer, he knows the hard work now will pay off later.
"If I'm going to be in school, it's better for me to make it worth it, than not at all. I'd rather just put my focus on school, because in the long-term it's gonna pay off," Farias said.
Katsouros says by being among Arrupe's first class, the students and the school are helping each other carve out a new pathway in higher education. 

More on this story
Read an excerpt from Stephen Katsouros' book "Come to Believe: How the Jesuits are Reinventing Education (Again)."
Follow Brandis Friedman on Twitter @BrandisFriedman
---
Related stories: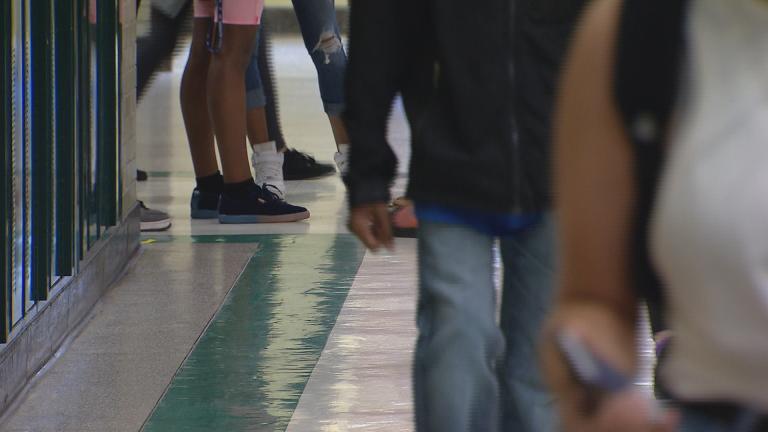 CPS Says Record Number of Grads Earn College, Career Credentials
Sept. 11: A week after announcing a record-high graduation rate among students last year, Chicago Public Schools said Monday that more of those students are ready for college than ever before.
---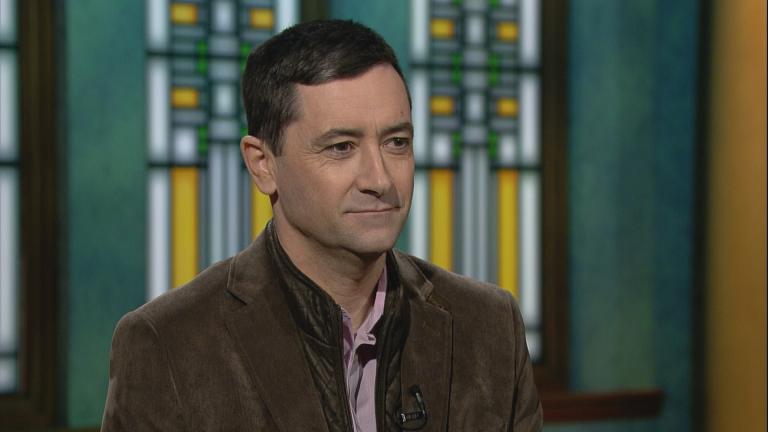 Tim Knowles Calls for New Community College, Vigilance on Charters
Feb. 7: The urban education specialist tells us what he's learned about fixing Chicago's schools after 13 years as leader of the University of Chicago's Urban Education Institute.
---
The Importance of Community Colleges
April 30, 2015: Chicago is already offering free community college tuition to local students, and nationwide, President Barack Obama is proposing a similar plan. We talk to experts about why community colleges have received a renewed focus.
---