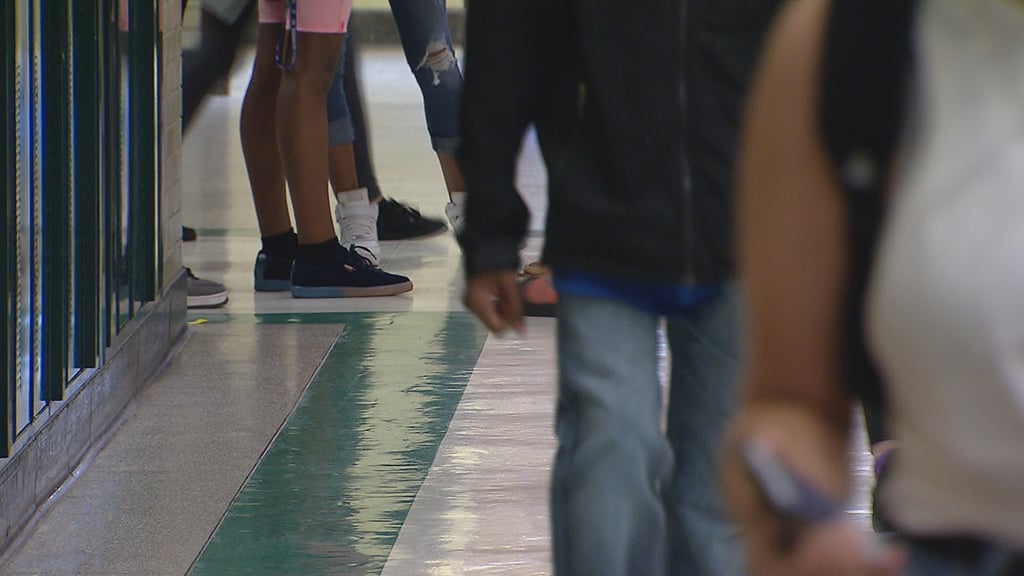 Chicago Public Schools has already announced a record-high graduation rate from last school year, and this week the district says more of those students are ready for college than ever before.
The district on Monday said its most recent class of graduating seniors included a record number of students who had earned one or more early college and career credential.
"Every student in Chicago has the ability to succeed far beyond our doors, and providing students with access to early college and career programming will help them reach their vast potential," CPS CEO Forrest Claypool said in a statement. "We will continue to support the expansion of programming that allows students to access college-level curriculum, and we have no doubt that our students will rise to the challenge."
CPS says 43.4 percent of its 2017 graduates earned those credentials – which include credits on Advanced Placement and International Baccalaureate exams, Career and Technical Education certificates, dual enrollment credits and Junior Reserve Officer Training Corps credentials.
That total is up nearly 3 percentage points over last school year. The district recorded improvements in nearly every major subgroup, including males (38.2 percent, up 2.1 points), females (48.1 percent, up 3.5 points), Hispanic students (49.9 percent, up 2.2 percent), black students (27.8 percent, up 1.6 points) and white students (65.7 percent, up 5.7 points).
Data: Download the district's breakdown of early college and career credentials.
Earlier this year, CPS and Mayor Rahm Emanuel announced new graduation requirements for the district, requiring students in the class of 2020 to formulate a post-grad plan – anything from a college or military acceptance letter to entry into a gap-year, job or trade program – before they are allowed to graduate.
Monday's announcement also comes days after CPS announced record highs in its graduation rates (77.5 percent), total scholarship offers ($1.24 billion) and freshman-on-track rates (88.7 percent).
"The growing levels of college and career credential attainment among all student groups shows that our students are focused on a bright future beyond high school," CPS Chief Education Officer Janice Jackson said in a statement. "As long as we continue to provide our students with the right resources and supports, our students will continue to set new standards for excellence." 
Follow Matt Masterson on Twitter: @ByMattMasterson
---
Related stories: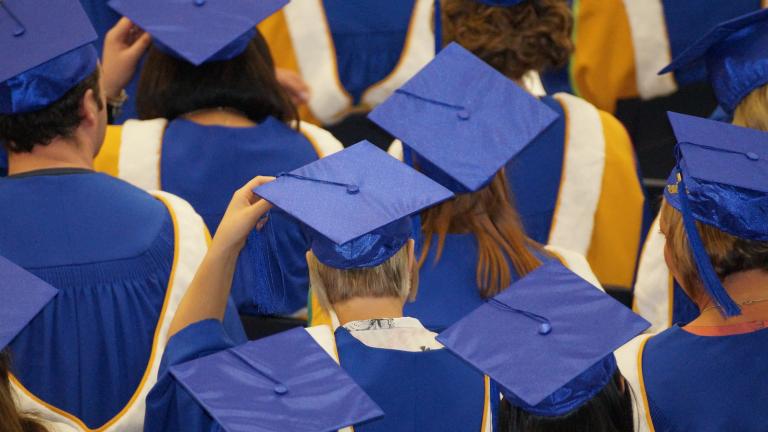 CPS Graduation Rate Rises as Enrollment Rate Drops
Sept. 4: Despite ongoing funding issues and declining enrollment, students at Chicago Public Schools graduated last year at the district's highest rate on record, with more students earning a diploma than in each of the past six years.
---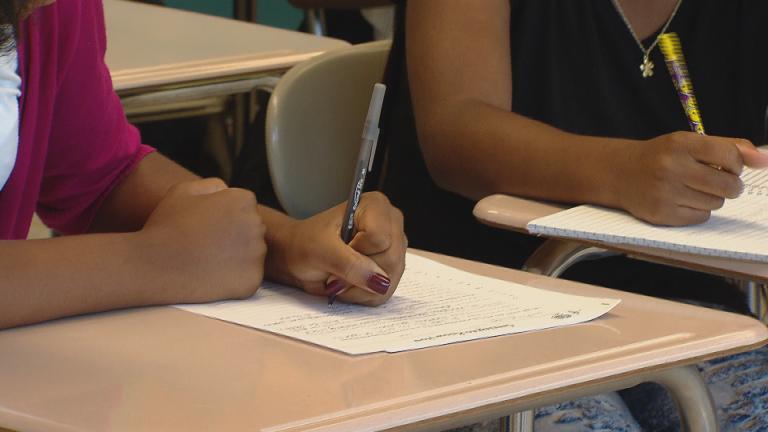 New Illinois Guidelines Aim to Boost College and Career Readiness
June 22: New state guidelines adopted this month will help kids get ready for life after 12th grade – whether that means picking a college or finding a job.
---
CPS Emphasizing Science, Financial Literacy in New Grad Requirements
May 23: Chicago high schoolers already take three years of science, but a new policy concentrates that specifically on biology, chemistry and physics, requiring students to achieve one credit in each course in order to graduate.
---