Why does the Trump administration want access to voter data from every U.S. state? And how will Illinois handle the request?
These questions have raised anxiety on both sides of the aisle as President Donald Trump pushes forward with his Advisory Commission on Election Integrity. For now, Illinois' voter data will not be turned over, as state election authorities say they want the commission to answer more questions.
In May, Trump signed an executive order establishing the commission. Its purpose is to collect voter data from each state in order to look for "improper registration and improper voting."
Kansas Secretary of State Kris Kobach, who serves as vice chair of the commission, says he found 150 non-citizens attempting to register to vote in his state. This is evidence, he says, that there should be a nationwide review.
"I don't know about the other 49 states, maybe there is no voter fraud, but maybe there is," Kobach said in an interview with CNN. "Why wouldn't we want to find out?"
But critics, like the American Civil Liberties Union, are concerned that the purpose of the commission is something else.
"It's not because there's broad evidence of voter fraud, it is not because there's some pressing problem," said the ACLU of Illinois' Ed Yohnka. "It was because the president of the United States was upset he lost the popular vote."
In June, Kobach mistakenly sent a letter to Illinois Secretary of State Jesse White requesting voter data, including names, addresses, party affiliations and the last four digits of social security numbers. The letter also warned that all information would eventually be made public.
But in this state, the Illinois State Board of Elections administers and oversees the election process, not the secretary of state. The state also does not give out social security numbers and prohibits the public sharing of any information. Kobach sent a revised letter to the proper agency, assuring total privacy of the records. Ken Menzel, general counsel for the Illinois State Board of Elections, says some of Illinois' voter data can be purchased by governmental entities and political organizations, but he says the board will turn down the commission's request for now, on the grounds that it hasn't proven how it plans to keep the data from getting into the hands of the public.
"We're going to be seeking clarification from the commission that they can keep the data confidential," Menzel said.
While Illinois mulls its final decision, other states have made theirs. Texas and Florida will participate in the president's commission, but California and South Carolina have unequivocally said no. Other states have imposed conditions on turning over the data. The ACLU says it is exploring various legal routes to stop the commission.
"The commission was formed in a way and has operated in a way that has not been transparent," Yohnka said.
Menzel says he believes the problem of voter fraud is overstated, and should be left up to individual states to police.
"Double voting is a very tiny problem in Illinois; you're looking at thousandths of a percent. And because it's readily detectable, it's easy to prosecute."
He says his formal response to the Kobach commission will go out within the week.
The Presidential Advisory Commission on Election Integrity plans to hold a public meeting in New Hampshire on Sept. 12 that will be streamed online.
Follow Paris Schutz on Twitter: @paschutz
---
Related stories: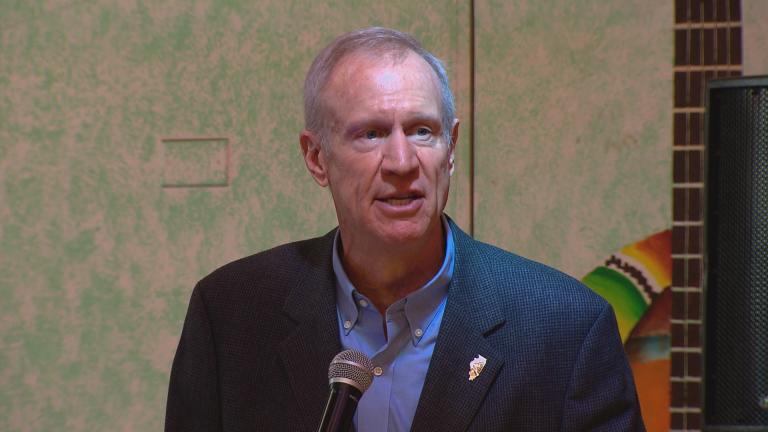 Rauner Signs Immigration, Voter Registration Bills
Aug. 28: Immigrants and refugees in Illinois can now breathe a sigh of relief, and people eager to vote will find it easier to register. The changes come as Gov. Bruce Rauner signed two pieces of legislation Monday.
---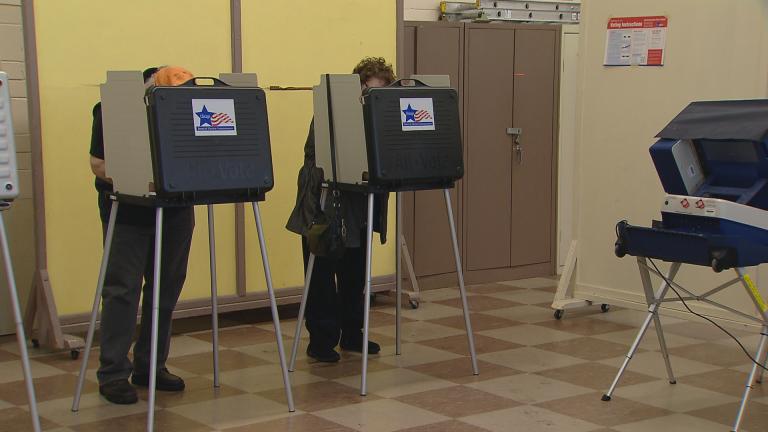 Russia's Election Meddling More Extensive Than Originally Thought
June 13: New details on the Russian cyberattack before the 2016 election, and how Illinois was affected.
---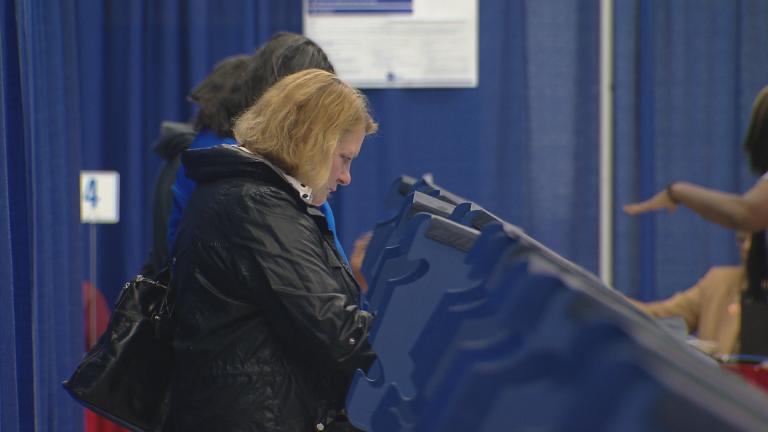 Number of Registered Voters in Illinois Exceeds 8 Million
Oct. 27: With less than two weeks until Election Day, more Illinoisans are registered to vote since record keeping began in 1970.
---