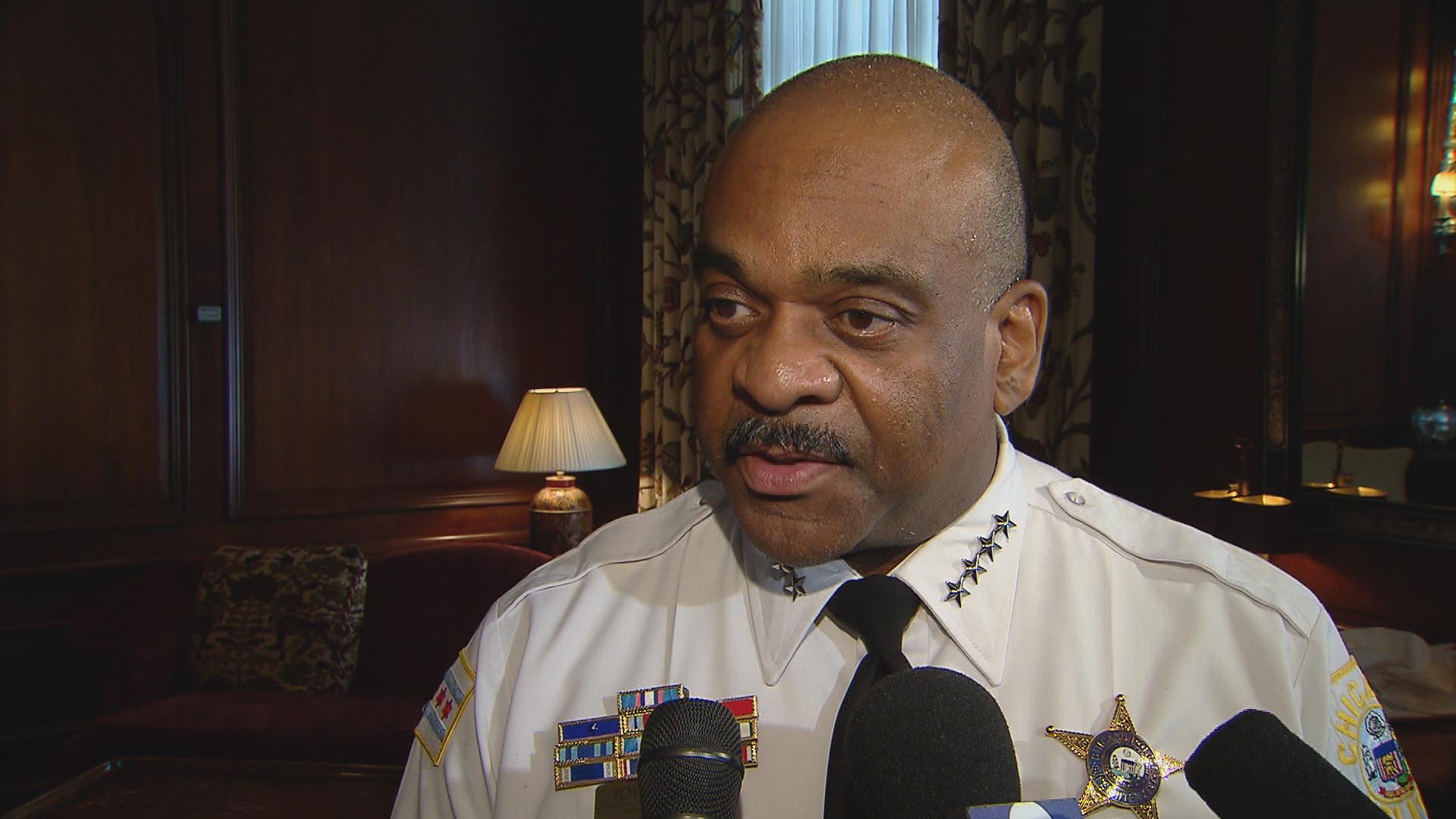 Doctors say Chicago Police Superintendent Eddie Johnson is recovering well after his kidney transplant surgery Wednesday.
According to doctors at Rush University Medical Center, Johnson, 57, was already feeling well enough to check a few emails just hours after the surgery, and he'll likely be released from the hospital this weekend.
He'll be allowed to walk as much as he wants next week.
Johnson's son, 25-year-old Daniel Johnson, who donated the kidney, is also doing well. He may be able to go home sooner than the weekend.

In other news in Chicago tonight
State Sen. Daniel Biss of Evanston, who is running for governor, has picked a running mate: Chicago's 35th Ward Ald. Carlos Ramirez-Rosa.
In making the announcement Thursday evening via Facebook Live, Biss cited Ramirez-Rosa's work as a grassroots community organizer, congressional caseworker for U.S. Rep. Luis Guitierrez and now Chicago alderman.

If you're taking the L around the loop, you may want to hop off at the new Washington- Wabash station—even if it's not your stop!
The new $75 million station reopened Thursday, replacing two old stations that were built in 1896.
The city says the stop is expected to become one of CTA's top 10 busiest rail stations and will improve travel time for Loop passengers.
It's also the city's first fully accessible station for people with disabilities. It has four elevators, an escalator and a platform that is wider than most others in the Loop. 
The Washington-Wabash stop comes with public art installations, bike racks and recycling bins.
One of the older stations just north at Randolph and Wabash will be permanently closed Sunday, with demolition and removal done by the end of the year. 
Follow Brandis Friedman on Twitter @BrandisFriedman
---