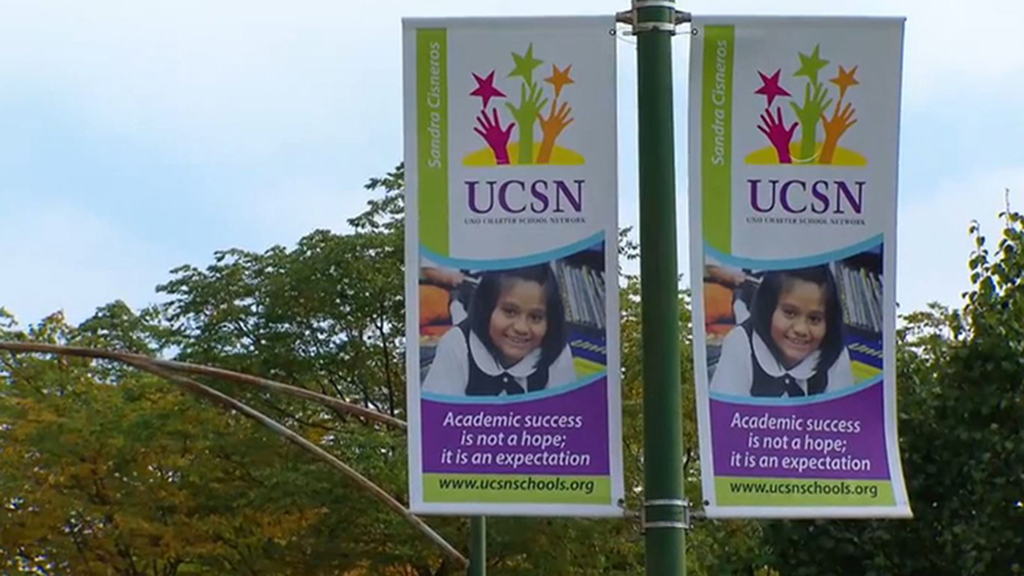 The UNO Charter School Network is rebranding itself as ACERO Schools this fall. (Chicago Tonight)
One of Chicago's largest charter school networks is rebranding itself for the coming school year and rolling out new names for five of its campuses as it awaits approval for the changes from Chicago Public Schools.
The UNO Charter School Network, which serves about 7,500 students across more than a dozen elementary and high school campuses – announced earlier this month it will now be known as ACERO Schools.
"We remain proud of our roots and appreciative of the trailblazing work that UNO did to bring success to our students and schools, but we also know it is critical to recognize the growth and evolution of our organization," network Chief Executive Officer Richard Rodriguez said in a statement. "It is time to forge our own identity, one that represents the next phase of our network and our commitment to growing strong, together."
That word "acero" means "steel" in Spanish and the charter network says it honors its roots in the Latino community and "evokes strength, resilience, and the enduring impact that this maturing collective of high-performing charter schools, outstanding educators and professionals, and inspiring alums, students and families embody."
The organization has already unveiled a new website, logo and values statement – Achievement, Community, Excellence, Resilience and Optimism, which spells out ACERO – and has planned to re-name five of its schools.
Those proposed changes include:
UCSN Elementary School will be renamed Jovita Idar Elementary Campus, named for the famed journalist and political activist.
Near West Elementary Campus will be renamed Roberto Clemente Campus, honoring the late MLB Hall of Famer.
Rogers Park Campus K-12 school will be renamed for Sor Juana Ines de la Cruz, a philosopher and poet who lived in 17th century Spain.
Soccer Academy High School will be renamed Victoria Soto High School Campus.
UCSN 15 Campus will be renamed Brighton Park Campus.
A phone message left seeking comment from ACERO administration Thursday was not immediately returned.
Final approval won't come until Monday, when the Board of Education votes on this as well as amendments to about a dozen other charter network agreements.
The UNO charter network originally began with a single campus in 1998, eventually growing to 15 campuses and adding a board of directors in 2015.
Labor issues, pension payments and class size concerns within UNO schools nearly forced a first-of-its-kind strike last fall between administration and the United Educators of UNO. The two sides later settled on a last-minute contract agreement to avert the nation's first charter strike.
Classes in CPS' neighborhood schools don't begin until Sept. 5, but ACERO classes already started earlier this month. ACERO administration says it informed parents of the name changes at the end of last school year, and plans to continue engaging with the community throughout the transition.
"A new name enables us to embrace the growth and evolution of our organization," Rodriguez said, "dispel any confusion over former affiliations and provides the foundation for our individual schools to continue to thrive."
Follow Matt Masterson on Twitter: @ByMattMasterson
---
Related stories:
UNO Charter School Network, Teachers Prevent Strike With Early Morning Deal
Oct. 19: The United Educators of UNO reached a tentative agreement early Wednesday morning with the UNO Charter School Network to stave off what would have been the nation's first-ever charter school teacher strike.
---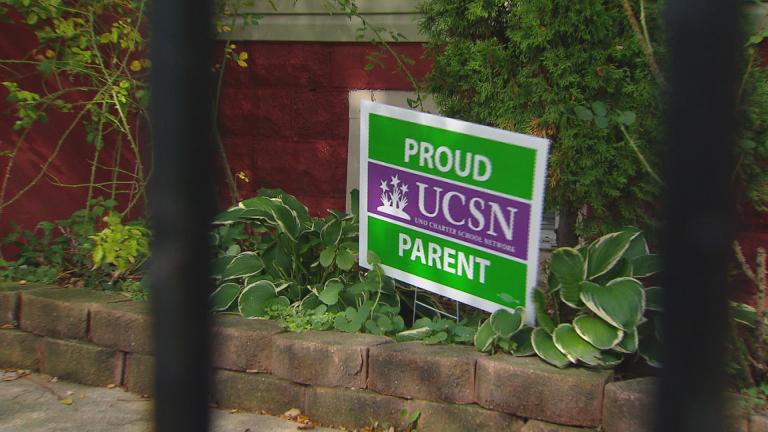 Strike Deadline Looms for UNO Charter School Network, Teachers Union
Oct. 17: The city narrowly missed a massive teachers' strike last week, but another is brewing for parents at a major charter school operator.
---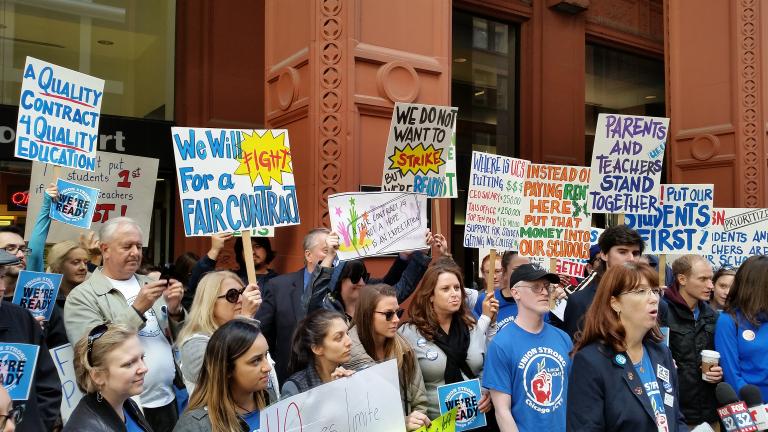 Labor Issues Could Force 1st-Ever Charter School Teachers Strike
Oct. 13: The United Educators of UNO plans to strike next week if it cannot come to terms on a new labor agreement with the UNO Charter School Network.
---