He was a ringmaster of rock 'n' roll. Promoter Bill Graham made a colossal impact on the music of the 1960s, '70s and '80s, and always maintained a strong social conscience.
His past was prologue. Escaping Nazi Germany as a child helped form the man who became a tireless champion of popular music.
TRANSCRIPT
Phil Ponce: He helped launch Jefferson Airplane, raise the Grateful Dead, and bring Jimi Hendrix, Santana and The Who to a wider audience.
He revolutionized concerts with light shows, psychedelic art and theatricality.
The Illinois Holocaust Museum might seem an unusual place for an exhibition on a pioneer in American music, but Bill Graham was born in Germany in 1931.
Arielle Weininger, Illinois Holocaust Museum: Bill Graham has a history that comes out of being a child refugee from the Holocaust. It's a similar story to many of the people associated to our museum—it's just that he became very very famous for his rock 'n' roll career.
He was born in Berlin. His family put him into an orphanage once the Nazis came to power. He then was moved post-Kristallnacht to orphanages in France. Eventually the children were led out of France to Spain and then Portugal, and he made his way with a number of other refugees to the United States, to Ellis Island and the Bronx.
His mother and his sister both died in Auschwitz. He was one of six children. Two of his sisters remained in Europe post-war. The other two were in the new State of Israel, and actually Bill fought very hard to become an American citizen so he could establish the affidavits to bring them over to the United States.
Ponce: He served in the Korean War, earned a Bronze Star for valor, and later migrated to San Francisco to connect with family.
And when he brought together bands to benefit a theater troupe that needed legal aid, Graham found his calling.
Weininger: When he was initially in San Francisco, some of the bands that he really brought to light include the Grateful Dead, Janis Joplin, Big Brother and the Holding Company, Jefferson Airplane. He actually managed Jefferson Airplane for a period of time. He also brought to the West Coast for the first time The Who and Jimi Hendrix, who played the Fillmore prior to their breakout performances at the Monterey Pop Festival.
When you think about the history of rock 'n' roll, he worked with everyone.
He was significantly older than a lot of the people in the bands, so in the bands there were 18-year-olds and 20-year-olds. Bill was about 35 when he started into this industry.
He was known for this very fiery personality, at the same time he also had a huge heart, and I think all of that gets grounded in the fact that he had these experiences as a child, a teen and in his 20s. He really had to learn how to stand up for himself and stand on his own, and that really does inform the way he built a business on his own, saw a niche that wasn't being filled in San Francisco with all of these bands—they needed somebody to bring order to all of it, and Bill was the one who did that.
Ponce: He did that in music meccas including the Fillmore in San Francisco and later the Fillmore East in New York.
Highlights of the exhibition include a stage-worn outfit from Jimi Hendrix, original Grateful Dead lyrics, Duane Allman's Les Paul, and original psychedelic artwork.
Graham changed with the times. In the 1970s he produced The Band's last concert "The Last Waltz" at Winterland in San Francisco – later the site of the Sex Pistols final show. And in the 1980s, Graham staged the Human Rights Now! concert and Live Aid.
Weininger: It's a wonderful story about rock 'n' roll, things that are very familiar to us, but then also the core of who put this all together—a Holocaust survivor and refugee to this country—and how he used not only his childhood experiences to really inform people who he was as a businessperson, but also later once he was more well-established he used that to bring the power of music together for humanitarian causes. He was a fighter.

More on this story
Bill Graham died in a helicopter crash in October 1991. He was 60 years old. The exhibition "Bill Graham and the Rock & Roll Revolution" is at the Illinois Holocaust Museum until Nov. 12. 
---
Related stories: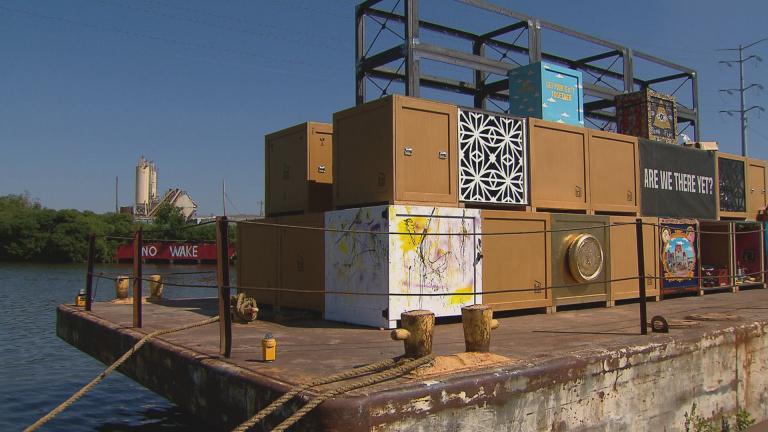 Floating Museum Begins its 3-Month Journey Up the Chicago River
Aug. 15: There's a new floating attraction along Chicago's Riverwalk. We go for a look.
---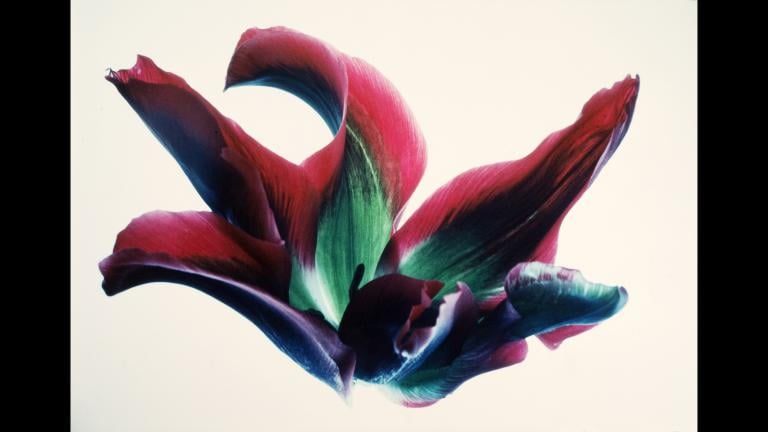 A Fresh Look at the Colossal Photography Archive at Columbia College
Aug. 1: Curators and students at Columbia College Chicago have devised a way to get viewers to reimagine the meaning of a photograph.
---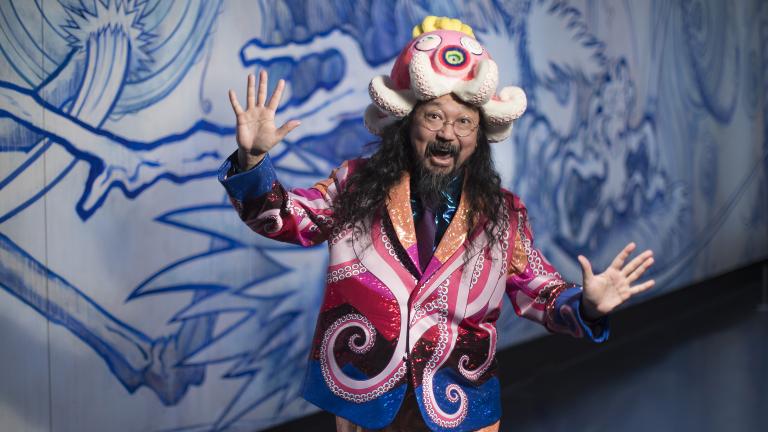 The Spectacular Art World of Takashi Murakami
June 15: The MCA celebrates its 50th anniversary with a new exhibition by a colorful contemporary artist.
---