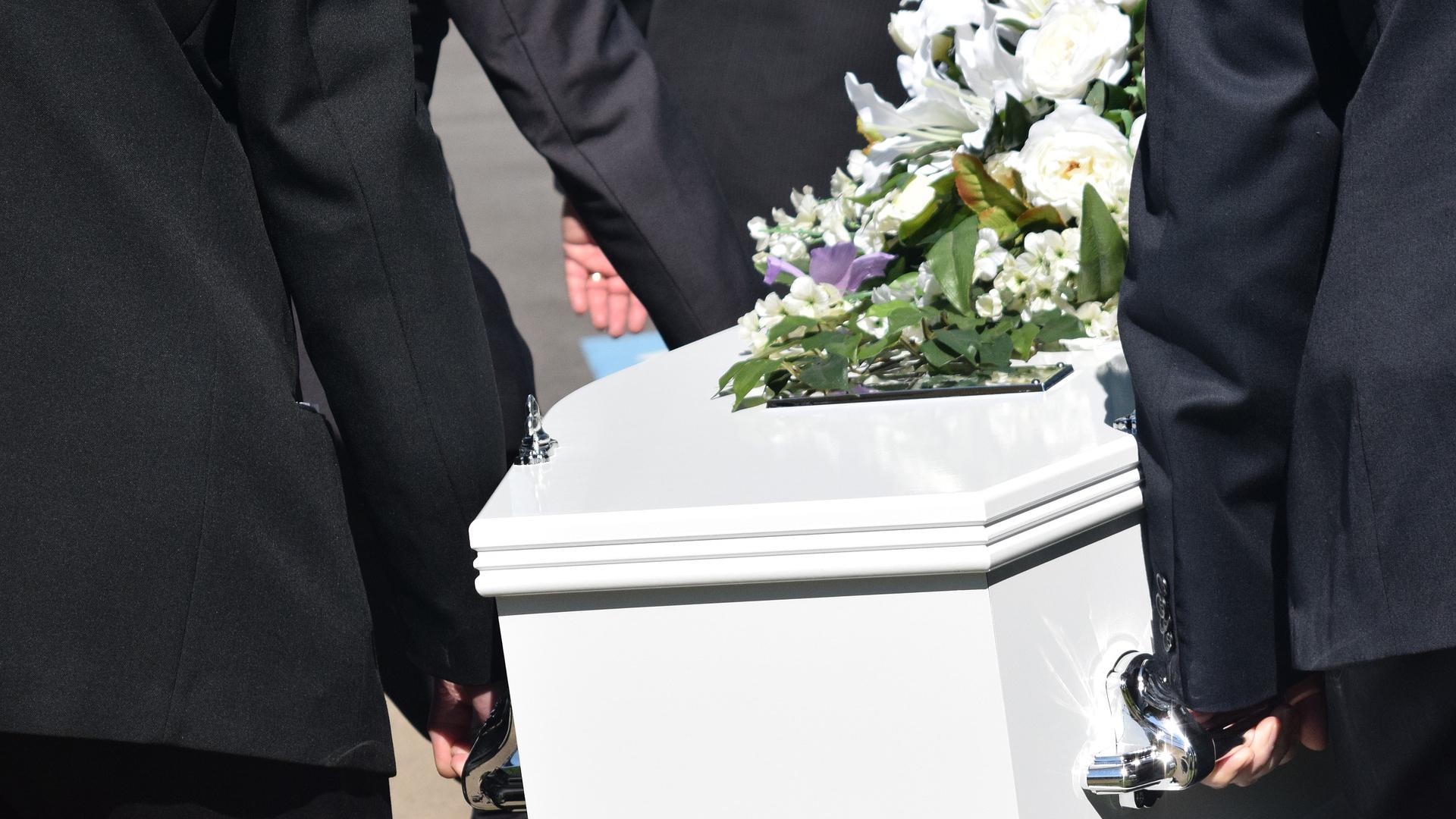 Teen deaths from drug overdoses had largely been in decline since 2007, but a new report from the Centers for Disease Control and Prevention shows a reversal of that trend in 2015.
Nationwide, 772 teens ages 15-19 died that year. A number "which is 772 too many," said Renee Manworren, director of nursing research and professional practice at Lurie Children's Hospital. 
Data from the CDC (below) shows trends in death rates between 2007 and 2015.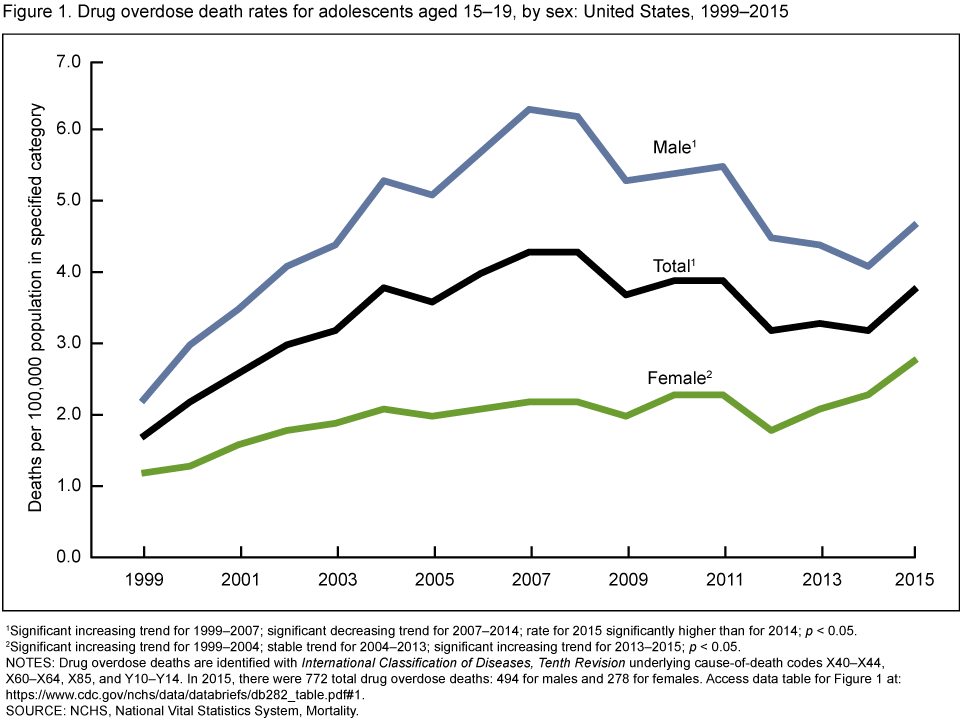 Click to enlarge: Centers for Disease Control and Prevention data on drug overdose deaths.
"It's disappointing to see another increase," said Manworren. "My hope is ... that this is just a blip as a trend, and we'll see it go away."
Of the teens that died, 494 were male and 278 female. The death rates were highest for opioid drugs, specifically heroin – which Manworren finds disconcerting.
"No one prescribes heroin, so that's recreational use," she said. Heroin use has more than doubled in young adults over the past decade, according to the CDC. In 2015, heroin use cost society $51.2 billion, or $50,799 per person, according to a recent study.
"While the data points to an increase in heroin [related deaths], they are also dying from opioids that I prescribe and are being prescribed for the treatment of pain," Manworren said. "My concern is do we give these kids a sense of it, and is it the kids who are getting that euphoric feeling, remembering it and then going on to misuse [opioids]?"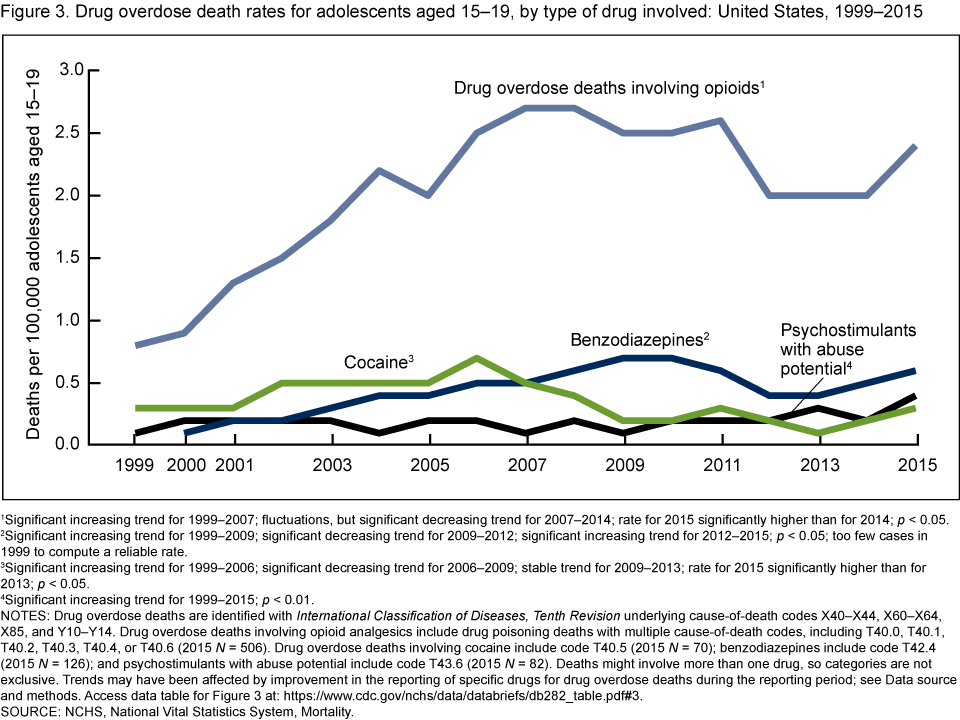 Click to enlarge: Centers for Disease Control and Prevention data on opioid deaths.
Given the CDC's findings and the country's growing opioid epidemic, Manworren says she's concerned that medical providers will stop prescribing opioids even when they are needed.
"One of the problems is until we have something better to treat pain we are going to need to use opioids to provide humane treatment for people," she said. "Thirty-two years ago, my daughter had open-heart surgery at Children's Memorial and she was not given anything for pain. I'm worried the opioid crisis will have the pendulum swing back to where ... we won't give [kids] opioids."
Manworren called the CDC report a "warning" and said health care providers and parents need to be more vigilant.
"We could end the opioid epidemic if every time we gave a prescription for opioids for pain, we told people how to control it and dispose of it when they didn't need it anymore," she said. "Adolescents will tell us that their misuse of opioids is to treat pain and they're self-prescribing with what's in their homes or what they can get from other homes."
In addition to appropriately disposing of medicines, Manworren encourages parents to talk with their children about opioid use in the same way they'd address drinking and driving. "You want to protect your kids, and you don't think they'll shoot up heroin or take opioids from the medicine cabinet," she said. "But you've got to be more careful about protecting your kids from that."
The CDC's report also found that of the 772 drug overdose deaths about 80 percent were unintentional. 
Follow Kristen Thometz on Twitter: @kristenthometz
---
Related stories: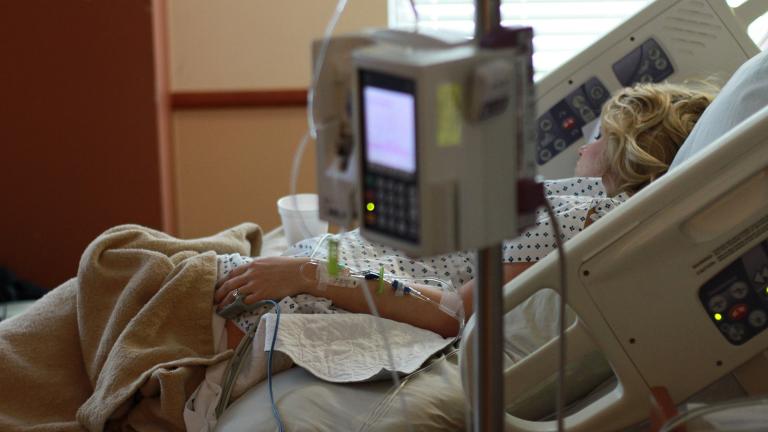 Study: Cost, Severity of Opioid Overdose Admissions to ICU Rising
Aug. 15: For years, critical care doctors have noticed an increase in patients suffering from opioid overdoses. A new study confirms their observations and details the staggering cost of treatment.
---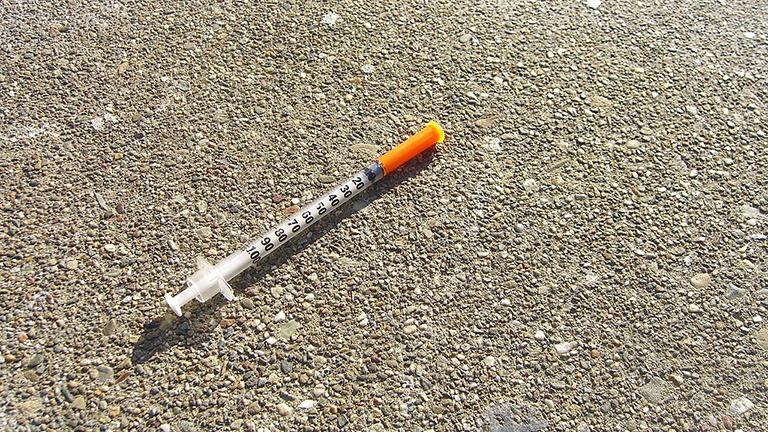 Heroin Use Costs Society $51.2 Billion, Says UIC Study
June 16: Heroin use has more than doubled in young adults over the past decade. A new study evaluates the cost of that addiction on society at large.
---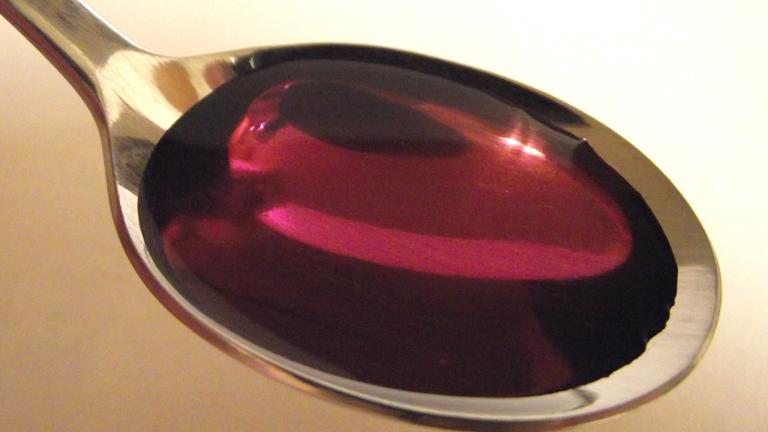 Pediatricians: Stop Giving Kids Codeine
Sept. 22, 2016: Children under the age of 18 should not be given codeine, says the American Academy of Pediatrics in a new report that cites life-threatening events and even deaths linked to the drug.
---