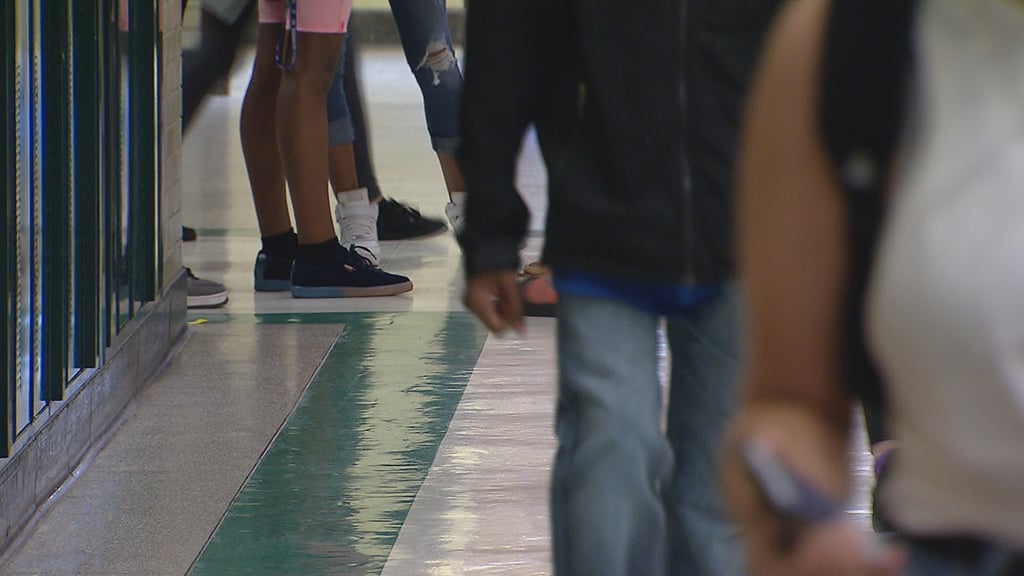 Chicago Public Schools won't withhold any special education funding from schools this year, opting instead to use contingency dollars to grant school appeals this year. (Chicago Tonight)
Chicago Public Schools is no longer forcing schools to appeal for a small portion of their special education funding, but principals will still be able to apply for extra dollars to help cover diverse learning and general education costs.
As it has in recent years, the district will once again allow schools to appeal for additional resources both before and during the upcoming school year.
"When school budgets were released, we provided $7.3 million in supplemental funding to preemptively address likely appeals and help ensure that each school has the necessary resources to meet student needs and fully support core instructional programming," district spokesman Michael Passman said in an email.
"Additional supplemental dollars are available for schools that bring forward a valid appeal, and we are committed to funding all valid appeals."
Citing principal feedback, the district has said it will no longer withhold 4 percent of schools' special education funding and force schools in need to appeal for those dollars through what had been criticized as a time-consuming and difficult process.
This year the district is instead using central contingency funds to grant appeals for both general and special education resources.
In a letter to school leaders, CPS informed principals they can request funding "for additional teachers, paraprofessionals or dollars." Once made, individual appeals will be taken to the school's network chief before moving on to a Budget Appeals Review Committee for final analysis.
"Budget appeals will be reviewed from a holistic approach," the letter states, "in other words, the appeals process will consider whether all the school's resources have been allocated in the most effective and efficient manner."
CPS is also increasing its student-based budgeting rate to help schools cover increased personnel expenses, even as total school funding drops by $43 million this year.
Passman said the district will provide an update on the amount provided through the appeals process once school budgets are readjusted for enrollment at the start of the school year in September.
But even with that process in place, some principals could be rearranging their own budgets to cover all their needs.
Recently retired CPS principal James Gray told the Chicago Board of Education last week it had effectively separated schools into "haves and have-nots" with its latest special education budgeting.
"Some schools have enough money to cover all of their special ed positions because they have new or less expensive staff, other schools – many schools I've talked to, principals – do not have enough money to cover their positions," he told the board. "So what do they do? They have to dip into their general education funds."
Natasha Carlsen, a special education teacher at Camras Elementary and a member of the Chicago Teachers Union's Special Education Task Force, said she too has already heard of "numerous" similar instances in the days since school budgets were released.
"At my school there is a fear we still will not have an art teacher due to the fact that my principal said at our school budget meeting that (between approximately $150,000 and $160,000) is being used out of the general education fund to fund special education," she told Chicago Tonight.
Districtwide diverse learner spending will remain basically flat this school year – that's even with a projected loss of 8,000 total students – at about $581 million. CPS says it will also fund about 100 new special education teacher and paraprofessional positions this year, and is requiring all diverse learner dollars be spent strictly on special education services and supports.
Gray said CPS is funding special education teachers, on average, at $100,000 per position and classroom assistants at $50,000 per position this school year, but that's not necessarily enough to cover more veteran educators whose pay and benefits have increased over the years.
The district says it accounts for this by including salary adjustment dollars in each school's budget to help cover the cost of those teachers – in both general and special education – whose pay comes in above their position average.
"And if they choose to hire teachers that are below, they actually get to keep that money and use it within their budgets," CPS Senior Vice President of Finance Ron DeNard told the board last week.
"We put it all in one line called salary adjustments because we don't know, when they finish their budgets, what teachers they're hiring, what teachers are staying, so we give them a salary adjustment in their budgets."
But Carlsen said she's yet to see that play out.
"No one we've heard of is getting this senior salary adjustment," she said.
Follow Matt Masterson on Twitter: @ByMattMasterson
---
Related stories: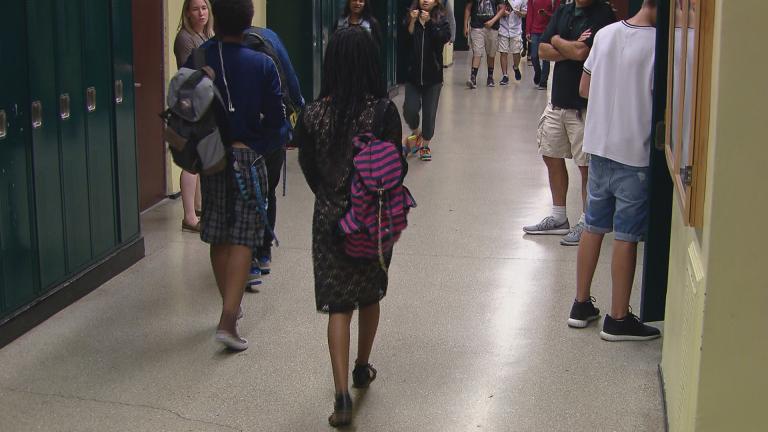 Enrollment Down, Per-Pupil Spending Inches Up in New CPS Budgets
July 20: Despite the fight in Springfield over education funding, Chicago Public Schools leaders say they will open to students in the fall—but with fewer students.
---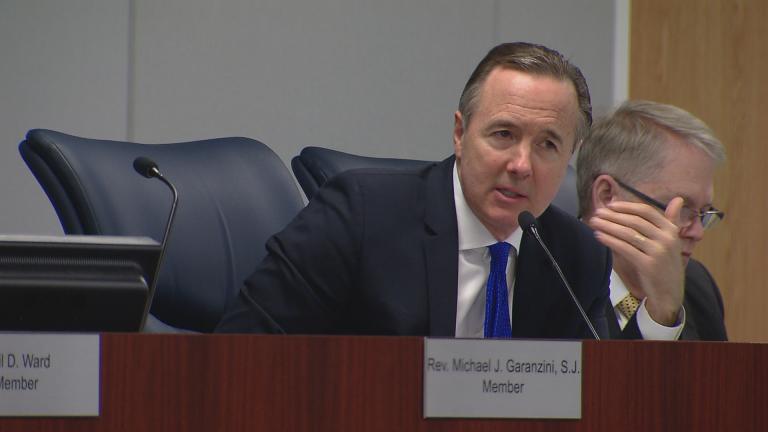 CPS Making 'Major Changes' to Special Ed Funding
July 20: Teachers and principals spent the past year criticizing the way Chicago Public Schools' handled special education funding. The district now says it's planning major changes in the new fiscal year.
---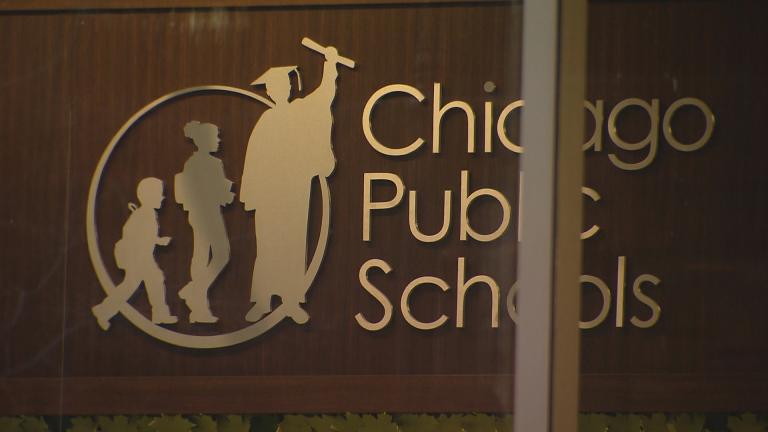 Critics Say CPS Cutting Special Ed Services to Save Money
Jan. 24: Is CPS denying support services for children with special needs in order to save money? We speak with the author of a new report from the Better Government Association.
---