If you're one of the nine million drivers in the state of Illinois, there's a slight chance you could be driving on suspended license plates and not even know it. That's because of an antiquated system the state uses to determine who has auto insurance.
Having auto insurance is the law in Illinois, but it turns out the state doesn't have a very efficient way of determining who actually does have insurance.
That's because the secretary of state's office says it selects 100,000 drivers at random, mails a letter asking them to verify they have insurance. If you get the letter and don't write back with the name of your insurance company and policy, the office suspends your license plates.
"Unfortunately, what would happen is that police have a record of that from the database, and if you did get pulled over and that was the case, you would get a ticket," said David Drucker, communications director for the office of Illinois Secretary of State Jesse White.
So the consequence is that you may have auto insurance, you may follow the law, but if you don't send the form back in, you are driving illegally on suspended license plates.
A staff of about 20 employees in the office processes the forms and then calls the insurance companies to verify whether drivers are telling the truth. But it begs the question, why isn't this information updated electronically? And why must the office go through this extra step of mailing forms to drivers to fill out? Isn't it enough to be pulled over by a cop and have to show proof of insurance?
The secretary of state's office explains that the purpose of the system is to make sure drivers don't scam their way out of driving without insurance.
"One of the problems with relying on people or having them come into the facility to show your insurance card is that people could get short-term insurance," Drucker said. "They could go in there and show an insurance card and then immediately cancel their insurance the next day. This is something we want to prevent, fraud occurring in the system."
The Illinois Insurance Association agrees that the system is inefficient and said in a statement: "We need to improve the process where insurance companies can work with law enforcement and the state to make sure all drivers are insured."
After all, the state is sending letters to 100,000 motorists, that's only 1 percent of all drivers in the state. Their concern is that if the state is only selecting 1 percent of drivers at random to send these forms to, that's a lot of people that could be on the roads without insurance.
Earlier this summer, a law passed the Illinois General Assembly that would put in place an electronic verification system where the secretary of state's office would check on every driver in Illinois twice a year to make sure they indeed do have auto insurance.
"It'll change the system and allow us, because of the budget and new technologies, to check every driver twice a year," Drucker said. "So we're looking for a huge upgrade in that regard."
The bill is on the governor's desk and he is reviewing it – it does not specify how the state would achieve this new system, but would call for a third party contractor to come in and do it.
It's important to note that Wisconsin doesn't require any kind of verification of insurance with the state at all.
This reporter was pulled over because of suspended plates due to being the recipient of the letter and not sending it back in. It did several days to prove that there was never a lapse in coverage, and lots of phone calls with the secretary of state's office.
This reporter still had to appear in traffic court to contest the ticket and ultimately have it thrown out.
Follow Paris Schutz on Twitter: @paschutz
---
Related stories: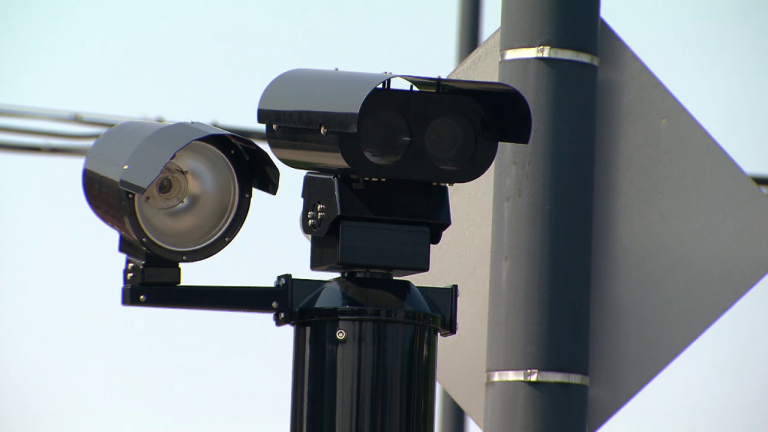 City Settles Red Light Camera Lawsuit for $38.75 Million
July 20: The city has settled a massive lawsuit with more than a million drivers and will partially reimburse those tickets. Here's what you need to know.
---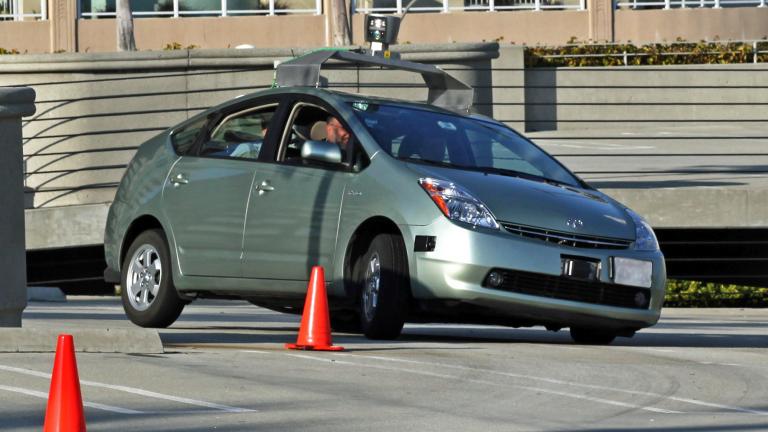 Speeding Toward the Future of Driverless Cars
July 20: You won't find driverless cars whizzing through the streets of Chicago today. But behind the scenes, companies are testing and implementing technology for cars to navigate sans human input.
---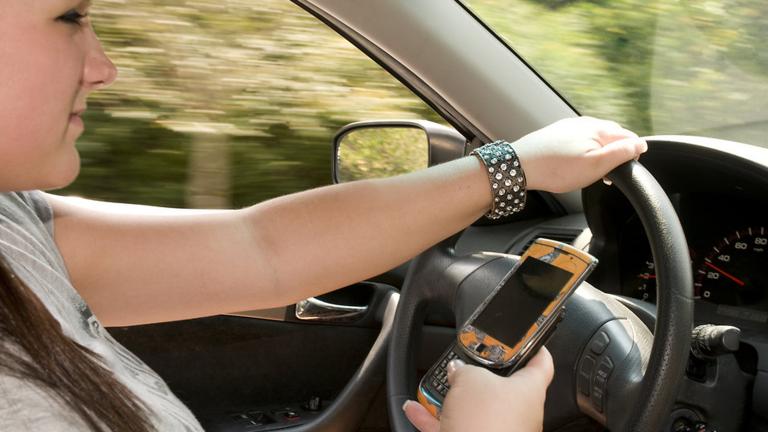 Chicago Aldermen Consider 'Textalyzer' to Curb Distracted Driving
April 26: New technology lets police investigate whether drivers were using their cell phones moments before an accident. Could it curb texting while driving?
---