Amid all the news of tax hikes lately, one proposed tax hike will not go into effect – Cook County's sweetened beverage tax.
Tuesday, Cook County Board President Toni Preckwinkle announced that thousands of layoffs will start next week as an appeals court Monday dealt a blow to the new tax.
Preckwinkle is predicting more than 1,100 layoffs in total. That means hospital workers, corrections officers, sheriff's police and others will start getting layoff notices as early as later this week. A notification sent by the Cook County Sheriff's Office predicted a possible 17 percent reduction in its workforce, including the layoff of nearly 400 jail workers.
All these layoffs are because the courts have ruled that the penny-per-ounce sugary drink tax cannot go into effect while beverage and retail groups sue to block it.
"We have sent suggested reductions to all offices and we'll be following up to work with them to find real savings, and we're preparing for a long court battle," Cook County Board President Toni Preckwinkle said. "Three to four years ago, we initiated a tax on ammunition and that's still being adjudicated, so I anticipate this will be a long, slow process through the courts."
The county expected to take in $68 million in revenue this year from the tax and $200 million next year. That adds to a budget deficit that is already approaching $100 million. Meanwhile, Preckwinkle says there are no other taxes – be they property, sales or otherwise that commissioners will support.
Retail groups believe the sugar sweetened beverage tax hurts their businesses and that people will buy their beverages outside the county. Further, they think it's illegal because it doesn't apply to all drinks. Some beverages that are made at your local coffee shop would not apply because the sweetener is added at the counter, as opposed to coming in a prepackaged bottle.
Opponents of the tax also say the county didn't give retailers enough time to figure out how to collect the tax. The groups fighting the tax think the threats of layoffs are overblown and that the county brought this on itself.
"If the county is in a crisis right now and jobs are on the line, the county knew that when they passed this tax," said Tanya Triche Dawood of the Illinois Retail Merchants Association. "They should have worked with the industry to make sure the tax was in a condition to be implemented. We need the tax to be lawful. We need a better understanding as to what's going to be taxed and what isn't, and why."
Preckwinkle predicts this could take several years to wind its way through the courts, meaning it's all but certain there will not be a sugary drink tax for a long time. That's unless a judge decides to toss the case out – as the county has requested – and there will be a hearing to determine that on July 21.
Perhaps the dramatic layoff threats have a function: to spur the 17 Cook County Board Commissioners to come up with something else, and unions who represent these workers may have a say in that.
There will also be a public hearing on the county's proposed budget Wednesday at 6 p.m.
Follow Paris Schutz on Twitter: @paschutz
---
Related stories: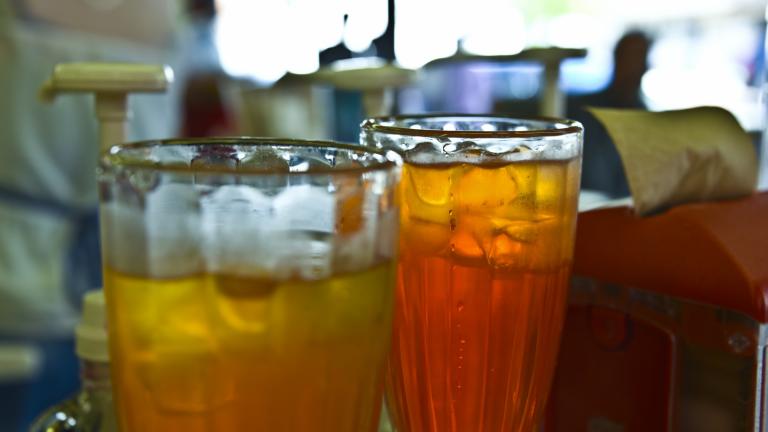 Judge Blocks Cook County Soda Tax
June 30: A new penny-per-ounce sugary drink tax will not take effect in Cook County on Saturday.
---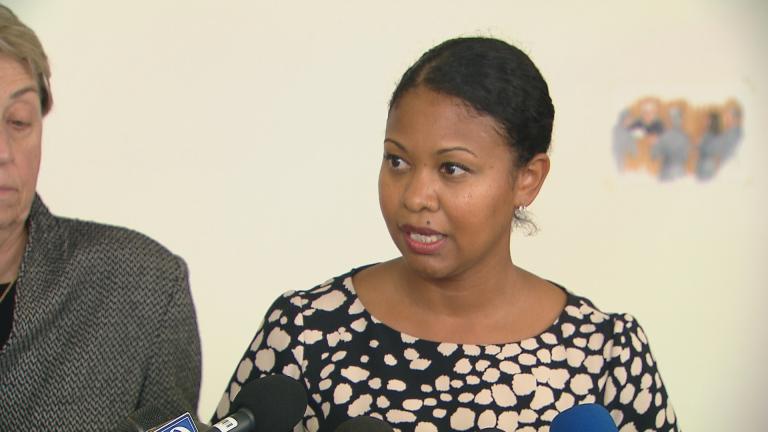 Judge to Rule Friday on Cook County Soda Tax
June 29: Soda fans will find out Friday whether or not they'll start paying more for their sweetened beverages in Cook County this weekend.
---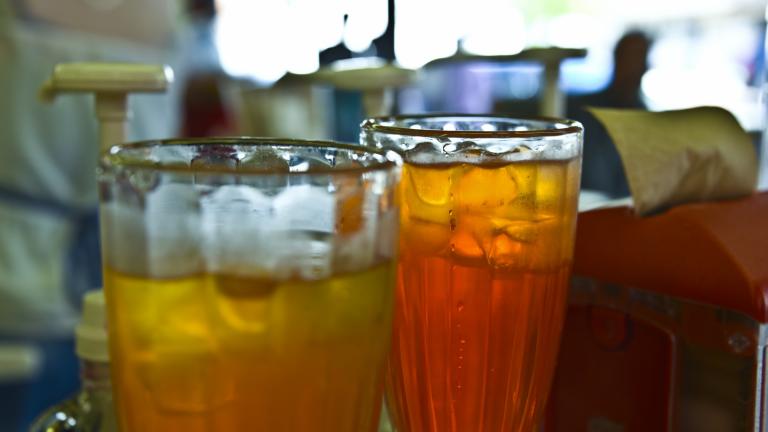 Lawsuit Filed to Battle Cook County's Soda Tax
June 27: A lawsuit aims to stop the sugary drink tax that's supposed to go into effect on Saturday.
---