Lake Shore Drive is one of the city's crown jewels, but parts of it have not been upgraded since before World War II.
The stretch from Grand Avenue north to Hollywood Avenue is in need of major infrastructure work as well as a 21st-century redesign for traffic and pedestrians. To that end, the Chicago and Illinois Departments of Transportation have unveiled an ambitious plan for the drive that gives parts of it a real "wow" factor. 
Calling the plan ambitious is really something of an understatement. The ideas that CDOT and IDOT are proposing amount to one of the most transformational projects in the city's history—notwithstanding, of course, the rebuilding after the Great Chicago Fire of 1871.
One eye-popping concept involves the Oak Street beach area. Right at Oak Street is where the drive has the other leftover S-curve. The previous one between Randolph and Monroe was "softened" in 1986.
And here is the proposal for the new Oak Street Beach (use the slider to compare the current view with the proposal):
The entire beach would be moved out into the lake using lake fill. It will have a seawall surrounding it to prevent the flooding of the drive that occurs in that area and a lot more green space will be added with new and improved bike and pedestrian trails. Most importantly for motorists, the S-curve will be softened, cutting down or eliminating what is one of the more hazardous points along Lake Shore Drive. 
CDOT says the primary goal is to end decades of ongoing repairs with a new roadway and in the process they're doing what architect Daniel Burnham ordered: making no little plans.
More photos from the proposal:
To answer questions and get the public's input, CDOT and IDOT—it's IDOT that has jurisdiction over the drive because it's a state route—are holding a number of public open houses, the first of which was held Wednesday afternoon at DePaul University. 
You can submit a comment online about the future of Lake Shore Drive.
---
Related stories: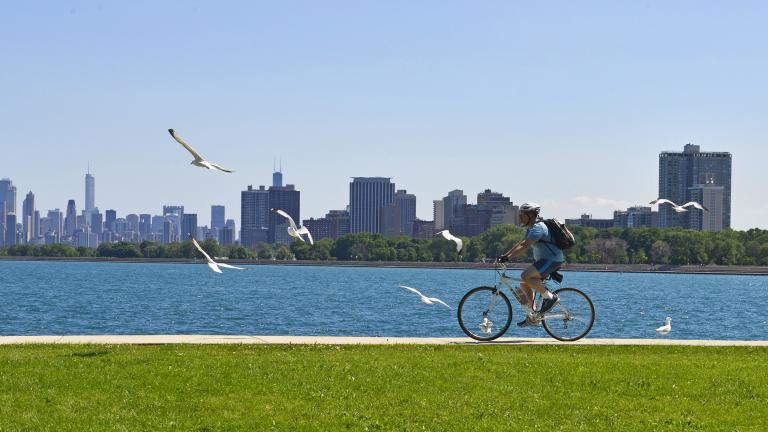 New Projects, Safety Concerns for Chicago Cyclists
May 23: As many Chicago cyclists are starting to shake off the winter cobwebs and get back on their bikes, we take a look at what they can expect this summer.
---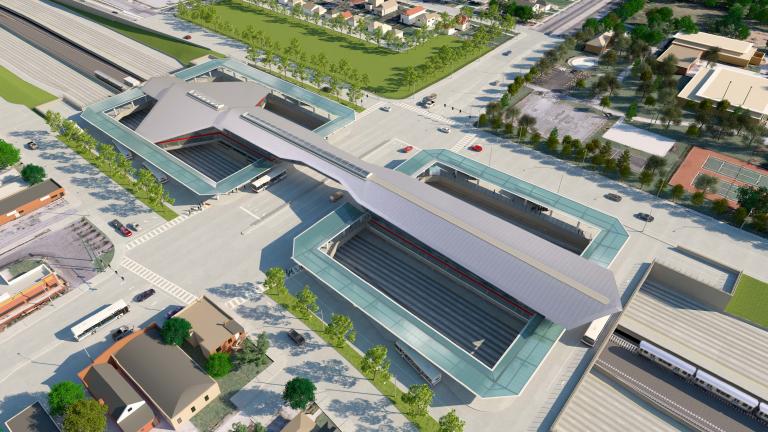 What Should Chicago Look Like in 2050?
May 16: Self-driving cars, shuttles that come to your door with the click of a button, walkable communities—these are just a few of the alternative futures residents are being asked to consider this spring and summer.
---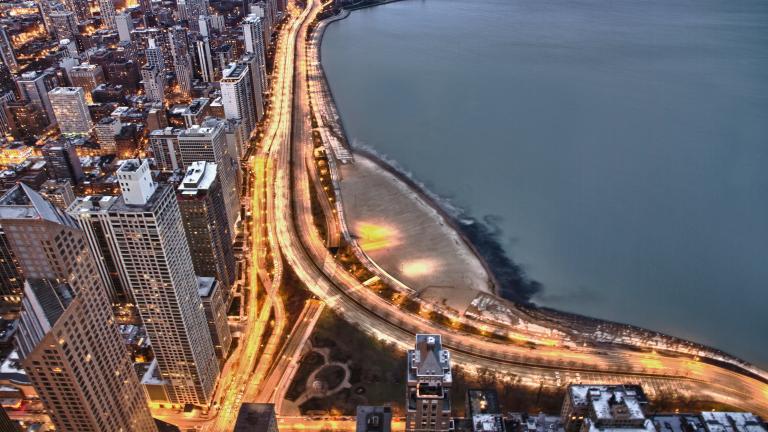 Pair of Bills Aim to Drive Down Motor Vehicle Noise
April 19: Fueled by constituent complaints, proposed legislation in Springfield seeks to reduce noisy vehicles along Lake Shore Drive and in in city neighborhoods.
---