In the fall of 2015, a woman named "Sage" — an alias she requested to protect her privacy — and another person were driving down Interstate 80. The duo was travelling east from Oregon: one of the eight states in the U.S. where recreational marijuana is legal. Autumn in the northwest U.S. is harvest season for cannabis. Sage, a licensed distributor of medical marijuana in her home state of Oregon, sat in the passenger seat. An overhead bin was attached to the vehicle.
While passing through Grundy County, Illinois, they were stopped by state police. The officer approached the vehicle, telling Sage and the unnamed driver they were pulled over for following a semi-truck in front of them too closely. While making the stop, the officer claimed to have smelled marijuana, authorizing a search of the car.
The overhead bin contained, according to the police report, approximately 30 pounds of cannabis. According to Sage, it was sealed in a way that the contents would produce no odor. As the officer searched the vehicle, he discovered ash at the bottom of Sage's purse – remnants from her pipe.
The discovery was enough for state police to bring dogs to the scene. After police found marijuana stored overhead, Sage was charged with drug trafficking and possession.
"They wanted to charge me with trafficking and then offer me six to 30 years in a lovely state prison where I could get an orange juice every morning, and that would be my big thing for the day, rather than kool-aid," Sage said in a Skype interview with DePaul University's Center for Journalism Integrity and Excellence.
At 60 years old, Sage was looking at the same potential sentence as someone who had committed armed robbery, sexual assault or aggravated kidnapping. Under Illinois state law, possessing more than 5,000 grams – or 11 pounds – of marijuana with the intent to distribute is a Class-X felony, with a maximum of 30 years in prison. Originally charged with two felonies, Sage faced double the normal maximum penalty: a combined 12 to 60 year sentence for both charges.
When it comes to the legal status of marijuana in Illinois, the law is a patchwork quilt of a system in transition. In 2014, lawmakers in Springfield legalized the use of medical marijuana.
In 2016, the possession of less than 10 grams was decriminalized. Then, this past March, Sen. Heather Steans (D) and Rep. Kelly Cassidy (D) of Chicago introduced a bill to legalize the recreational use of marijuana.
But in other instances, the law is the same as it has been for decades: marijuana is still an illegal substance in most cases, particularly at the federal level, where it remains in the same drug classification as heroin and LSD.
However, public attitudes nationwide are shifting, including in Illinois. According to The Paul Simon Public Policy Institute, nearly two-thirds of Illinois voters support the legalization of recreational marijuana — provided it's taxed like alcohol.
But in the midst of this shift, defense attorneys, prosecutors and lawmakers alike see a disconnect between the changing legal landscape and the laws currently on the books – particularly for large-scale possession.
Illinois defense attorney Bruce Mosbacher, who represents Sage, argued for a single count of possession on her behalf. This reduced Sage's case to a normal Class-X felony. Mosbacher argued cases like Sage's expose how the system is working against itself to deal with a substance that is, according to him, safer than alcohol.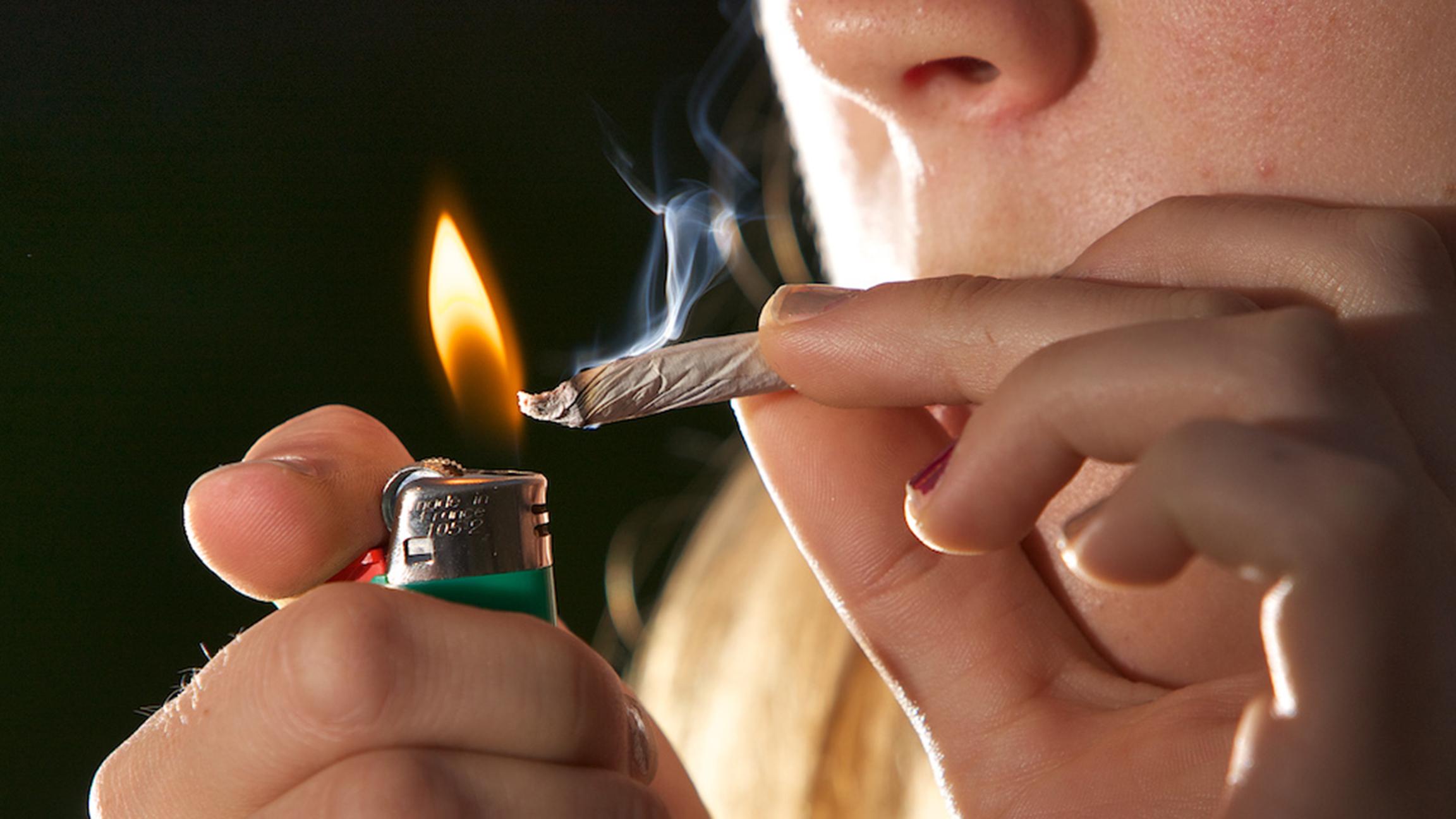 According to The Paul Simon Public Policy Institute, nearly two-thirds of Illinois voters support the legalization of recreational marijuana. (Chuck Grimmett / Flickr)
The Chicago defense attorney has had his fair share of clients from virtually every part of the spectrum; in-state clients have left the state to allegedly bring the drug back to Illinois, while out-of-state residents have packages shipped from states that have cannabis readily available. Whether his clients are sending, carrying, or receiving the drug, Mosbacher says the sentencing they face is draconian.
"It's crazy; it's not fair," he said. "They are looking for vehicles with out-of-state plates traveling [eastbound] on I-80 all times in the day or night with roof top carriers and/or U-Hauls that they can find an excuse to stop."
Mosbacher isn't alone in his concern about how these traffic stops are conducted. Grundy County State's Attorney Jason Helland acknowledges the probable cause of some of these stops don't always hold up in court.
"Individuals are getting pulled over for going 72 mph in a 70 mph zone," Helland said. "I don't know about you, but I've never gotten pulled over for going two miles over the speed limit."
Stretching from California to New Jersey, I-80 cuts through 11 states. Some of these, including Colorado and Nevada, have legalized the recreational use of marijuana. Known as a main artery for drug trafficking, arrests like Sage's are not an uncommon occurrence in Grundy County.
When asked about the way in which officers make their arrests, Helland said the Illinois State Police have great latitude in making traffic stops.
"If a police officer can't find a violation in those 500 pages [of the Illinois vehicle code]," he said, "he needs to go back to training."
The problem, according to Helland, is that traffic stops can't just be fishing expeditions.
"We want clean probable cause where individuals conduct legitimate traffic stops," Helland said.
While the Illinois State Police declined repeated requests for an on-camera interview, Sgt. Matt Boerwinkle emailed a statement: "Illegal drug trafficking is an enormous threat to the safety of our children and communities… The ISP will continue to do our part to keep Illinois communities safe by aggressively enforcing drug trafficking laws."
Despite changing public attitudes, the debate over the effects of marijuana continues between law enforcement, the justice system and lawmakers in Springfield. According to Helland, marijuana is far from harmless.
"I think legalization of marijuana is not a good idea, and the reason is simple: marijuana is a gateway drug," he said. "A lot of the individuals we see dying from heroin overdoses – the first drug they started using was marijuana, which led to other drugs."
Mosbacher disagrees. "There is no good scientific study that marijuana is a gateway drug," he said. "It is no more of a gateway drug than beer or wine is a gateway drug, or for that matter coffee, caffeine."
According to Fortune magazine, Colorado reached $1 billion in legal sales this past year. The state implemented the recreational use of marijuana in 2014. Legalization in Illinois could earn the state between $350 and $700 million a year, according to The Marijuana Policy Project.
Since Colorado's move to legalize the drug, states like Washington, Alaska and Oregon have followed suit with similar success.
In Springfield, the mood appears to be cautiously progressive. State Rep. Lou Lang (D, Skokie) sees the differing public and state opinions not as a mismatch, but rather an evolving message. Citing past controversies like the death penalty law or other drug-related cases, Lang believes both groups must undergo a process.
"Is cannabis as serious as a lot of people allege? Of course not," Lang said. "To some, they will say, well, it's not a major issue ... We're putting the bad guys away, but we need to have more room in our jails, frankly, for people who are committing major crimes and finding other ways to punish people who are committing crimes that are less major."
Sage received a light sentence in comparison to formal charges for large-scale marijuana laws. After spending 10 days in jail, she avoided prison time, paying a $7,000 fine and returning home to Oregon.
Helland cited factors such as lack of criminal history, age, lack of threat to Grundy County citizens, and the Illinois General Assembly's changing views on the criminalization of cannabis as reasons for the agreement. Today, she remains on probation.
"I don't know why they didn't put me in prison," Sage said. "I don't know, but they didn't. So something is changing in your state."
Reporting by Madeline Happold, Samantha Rivera and DePaul's Center for Journalism Integrity and Excellence.
---
Related stories: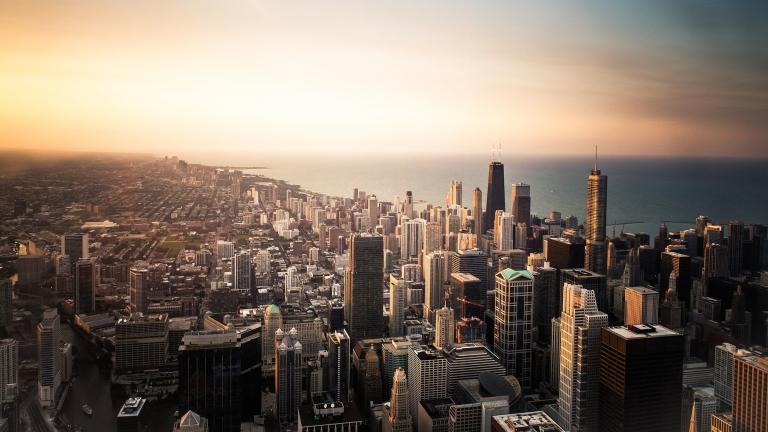 Chicago Gun Offender Registry Called Into Question
May 4: With the city's mounting gun violence, some remain skeptical about the effectiveness of a little-known city ordinance called the Gun Offender Registry. A special report from DePaul University's Center for Journalism Integrity and Excellence.
---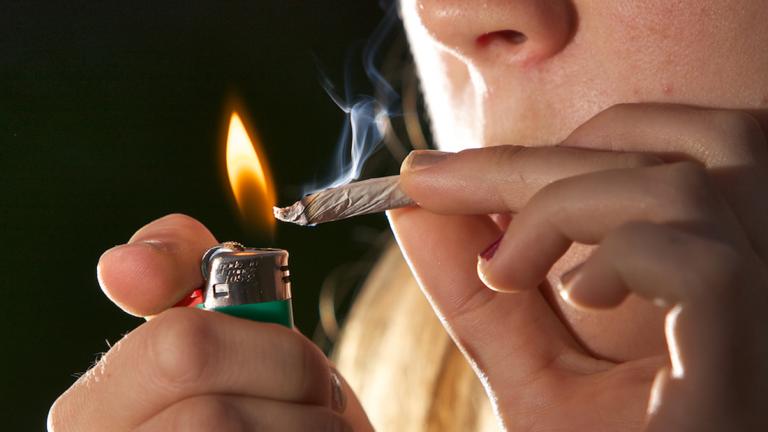 Legal Pot in Illinois a Question of When, Not If, Legislators Say
April 12: Illinois recently sanctioned marijuana for medicinal use, and a law signed last July decriminalized possession of small amounts of the drug. Could full-scale legalization be next?
---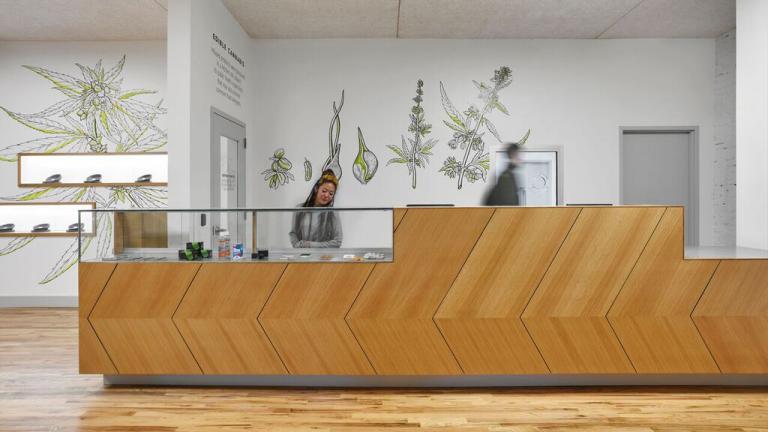 Medical Marijuana Hits the Shelves at Chicago's First Dispensary
Dec. 14, 2015: State-approved medical marijuana has arrived in Chicago's Andersonville neighborhood. We get a look inside the first—and so far the only—dispensary to open in the city.
---