With the city's mounting gun violence, some remain skeptical about the effectiveness of a little-known city ordinance called the Gun Offender Registry. A special report from DePaul University's Center for Journalism Integrity and Excellence.

Chicagoan Anthony Ford committed an armed robbery with a gun in 2009, leading to the now-25-year old's subsequent arrest and conviction.
While he has stayed out of trouble since his release in August 2014, Ford has not stayed out of the system. Due to a little-known city ordinance called the Gun Offender Registry, Ford — like any Chicago resident having committed a gun offense — will have to register annually with the Chicago Police Department for four years following his release.
The registry, similar to the one used to track sex offenders, is a list of names, partial addresses and other relevant information on Chicago residents who have committed gun offenses. The tool allows for anyone with access to a computer to look up gun offenders in their neighborhood.
Offenders must register within five days of their release, or they risk returning to jail. But for Ford and many of the more than 1,000 ex-gun offenders now on the registry, it acts less as a deterrent than as a scarlet letter holding them back as they attempt to assimilate back into society.
"I've paid my debts to society. I completed my sentence, I am rehabilitated," Ford said. "But if I was to go outside this door right now and fill out a job application, instead of them looking at my credentials, me having a high school-level diploma, a commercial driver's license, a clean driving record, you know, taking all of these classes, the first thing they're going to ask me about is this gun registry thing ... this is a continuous cycle."
Ald. Ed Burke (14th Ward) is the registry's champion on the City Council.
"An enhanced and comprehensive database of registered gun offenders will provide Chicago residents with the opportunity to alert themselves as to the presence of gun offenders in their own communities," Burke said in 2013, as reported by the Chicago Tribune.
The ordinance only applies to the city of Chicago — not the suburbs surrounding it. And now Burke is expressing doubt about the reach of his own ordinance when he found out there were 11 gun offenders in his ward, saying it seemed like an underestimated number.
"Given the number of citywide incidents, these numbers seem statistically small," Burke said in a press release.
In February, he proposed an ordinance that would require CPD to notify local residents when an ex-gun or sex offender moves to their block.
Both Burke and the CPD declined to be interviewed for this story.
The tool allows anyone with access to a computer to look up gun offenders in their neighborhood.
This would be the second major change to the registry since first being passed in 2010. The first was an amendment in 2013 widening the net of offenses covered from unlawful use or possession of a weapon to all violent crimes committed with a firearm.
With gun crimes spiking in the city since the ordinance's passage, many question the effectiveness of the tool, including Joseph Ferguson, the city's inspector general.
"And one of the challenges we often have in the city of Chicago is there isn't much legislative history to inform what specific program objective is. So in taking a look at it generally you could go one of two directions," Ferguson said. "This is some form of law enforcement tool or it's some form of notification system to the community or the public. With respect to both of them, as things are operating right now, it's unclear if it's effective in either regard."
According to the Chicago Tribune, last year there were 4,368 shooting victims and through May 2, 2017 there have been 947.
"These are numbers that are unconscionable and unthinkable, this should not be happening in a civilized society so I think that the gun registry is but a tool within the kit to make sure that we know where these offenders are," Cook County Commissioner Richard Boykin said.
For several months, students at DePaul University's Center for Journalism Integrity & Excellence conducted research on the gun offender registry to find out if it works.
In many cases, it was clear elected officials did not know such a registry existed. And, the registry CPD keeps was often riddled with widespread non-compliance and errors, denying city residents the information they were promised with the ordinance's passage.
Documents obtained from CPD under the Freedom of Information Act show 912 ex-gun offenders had been in noncompliance — nearly the amount currently on the registry — between January 2014 and November 2016. Approximately 195 of those were repeat offenders.
Paul Pagan captured headlines last September when he allegedly shot and killed a man in Millennium Park. He is not on the Gun Offender Registry, despite his 2015 conviction on aggravated assault with a deadly weapon. The weapon, according to court documents, was a gun.
"Gun offenders get slaps on the wrist in this city, and it has to stop," said police superintendent Eddie Johnson to reporters in December. "I need our judicial partners and state legislators to help me close this gap."
Even with the call for help from Springfield, the enforcement of the registry appears to indicate interagency cooperation is not always guaranteed. As a result, many do not believe the registry — at least by itself — will help solve the city's mounting gun problem.
"So there's a real disconnect operationally between these different branches of different levels of government," Ferguson said. "Therefore it kind of falls to CPD, and I don't think this is a priority for CPD and it's a question of should it be a priority in light of all of the pressing things they're dealing with right now."
According to Boykin, the gun registry can be part of the solution, but it has to be part of a larger discussion involving more gun laws, stiffer penalties and a focus on the root causes of such violence.
"If we want to get at it, if we want to solve the problem we got to deal with that," Boykin said. "But we also have to invest in these neighborhoods, we must make sure (of) that … (because) we can't police our way out of poverty."
That script is all too familiar for Ford and the cycle is much harder to break with the registry hanging over his head.
"It's just something that's going to continuously keep you in a bondage ... So from my understanding it's just our judicial system, and it's a way for our political system to keep certain people out of certain things and from obtaining certain things," Ford said. "And it's working."
Reporting by Brenden Moore, Danielle Church and DePaul's Center for Journalism Integrity and Excellence.
---
Related stories: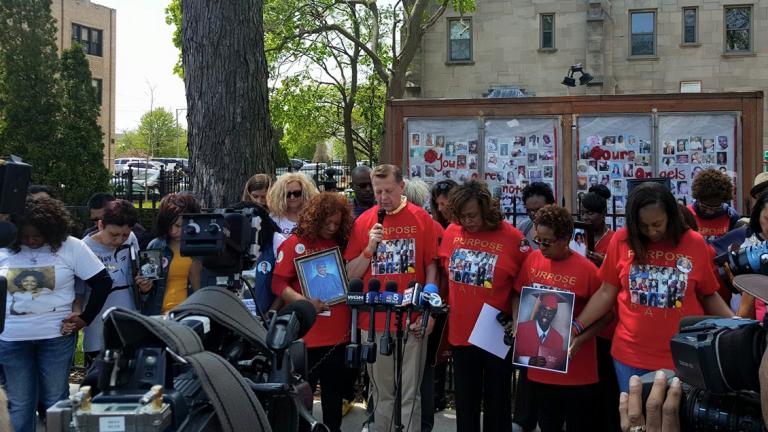 Allies of Innocence to Provide Free Counseling to Gun Violence Victims
March 15: A coalition of Chicago companies has teamed up to provide free grief and trauma counseling services to people who have lost family members to gun violence.
---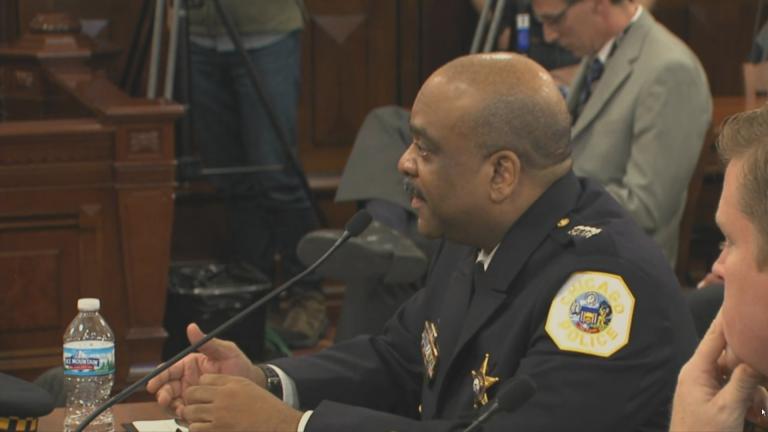 Chicago's Top Cop Pushes for Tougher Sentences for Repeat Gun Offenders
March 9: Police Superintendent Eddie Johnson testifies in Springfield in favor of tougher sentences for repeat gun offenders. But will his proposed changes actually make the city safer?
---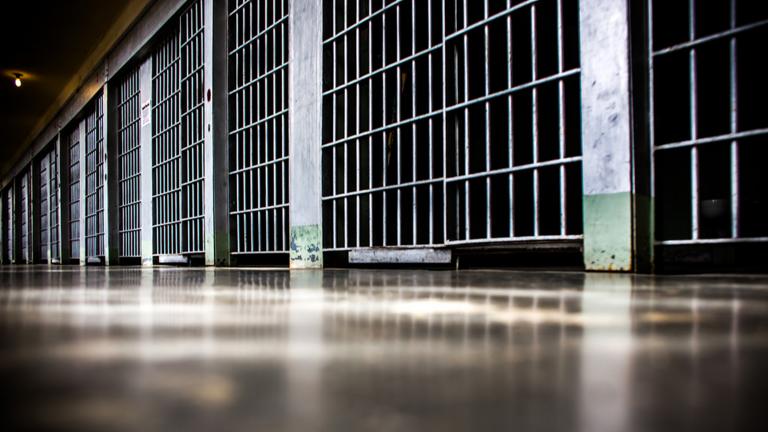 Tougher Gun Laws Won't Stop Violence, Says Cook County Public Defender
Sept. 13, 2016: In a recently published op-ed, Cook County Public Defender Amy Campanelli warns that a "war on guns that focuses solely on punishment" will fail. She joins us in discussion.
---