Hoops in the Hood aims to reclaim city parks and streets through basketball. (Courtesy of Jackie Covarrubias)
For more than a decade, a network of nonprofit organizations has been hosting summer basketball games for children and teens across the city.
It's called Hoops in the Hood, and though it's a great way to encourage physical activity, the program has a more serious goal: to reduce violence and gang activity.
The program was started 11 years ago by Local Initiatives Support Corporation Chicago. Once a week, boys and girls ages 8-17 meet up for games at more than 14 neighborhood parks—areas picked out specifically because they are known to be "hot spots" for gang activity.
At the end of the summer, everyone comes together for a big, friendly tournament.
To keep everyone safe, Hoops in the Hood partners with the Chicago Police Department and nonprofit organizations that are immersed in their communities and have knowledge of gang factions.
Robert Castenada, who runs the program in Little Village, says he was skeptical when he was first asked to participate in Hoops in the Hood.
He and his wife had been targets of gang violence and witnessed firsthand how it impacted their community. Castenada says his experiences made him wary of outdoor activities. But he decided to give it a try.
The program has since changed people's perceptions of outdoor spaces—including his own, he said. It also pushes residents to view their role in the neighborhood differently.
Seeing kids play outdoors "forces us to ask, 'How does that impact the way we conduct ourselves in those spaces, and what should we allow to happen in those places?'" Castenada said.

"If basketball wasn't in the world, I feel like a lot more things would be going wrong."
–Steven Smith
---
Steven Smith, 17, has been in the program for eight years. He says it's taught him how to meet and interact with different types of people.
"I'm used to being around the same people," said Smith, whose grandfather runs the Lawndale league he participates in. "Being African-American, Hoops in the Hood introduced me to Latinos and people from different backgrounds."
Smith says the program has helped him grow as an individual. He's now setting his sights on college, where he plans to study athletic training.
Though Castenada sees lots of benefits from the program, he knows there's more work to be done, both in Little Village and across the city.
"At the end of the day violence is still a huge part of Chicago, but we have made so much progress in this arena over the last few years," Castenada said.
---
Related stories: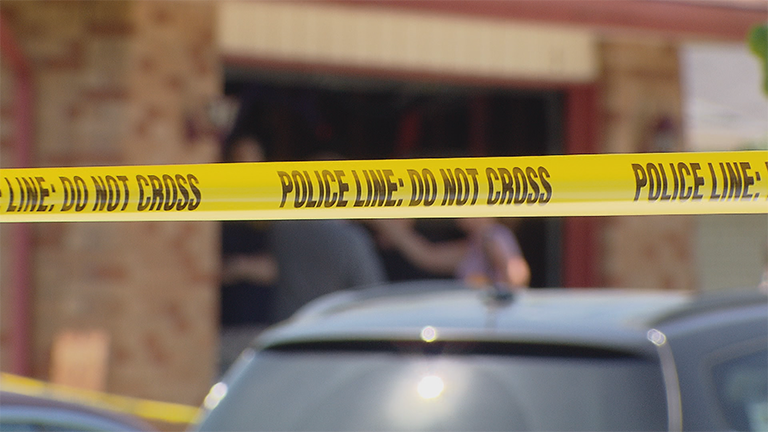 New Group Aims to Study, Address Root Causes of Chicago Gun Violence
Feb. 7: Hoping to capitalize on the violence prevention research already being conducted locally, the group hopes to spur new research initiatives and facilitate ongoing community-based violence prevention efforts.
---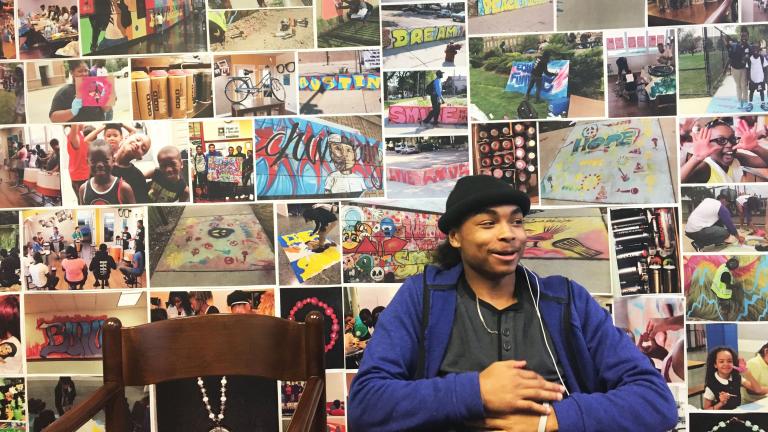 BUILD Chicago Offering Alternatives to Gang Life for Nearly 50 Years
April 13: After sustaining a life-threatening gunshot wound, 16-year-old Latee Smith began plotting revenge on his attacker. But a local intervention specialist helped Smith refocus his energy.
---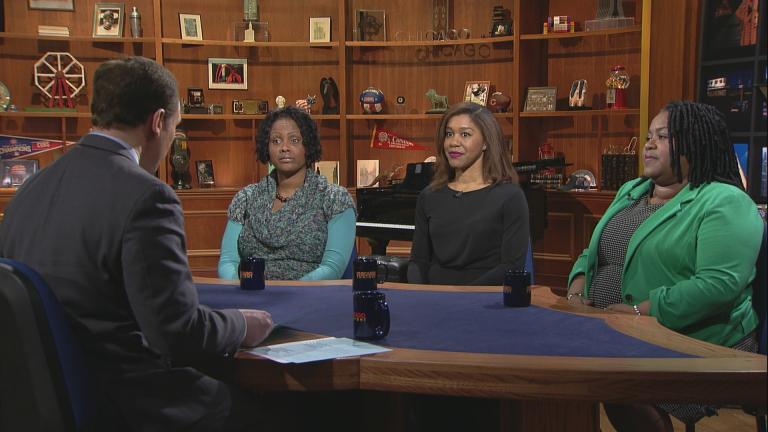 Mental Health Workers Tackle Unseen Effects of Chicago Violence
March 30: The staggering violence in some Chicago neighborhoods can't be measured by statistics alone. Mental health workers discuss the impact of repeated violence – and how to treat it.
---