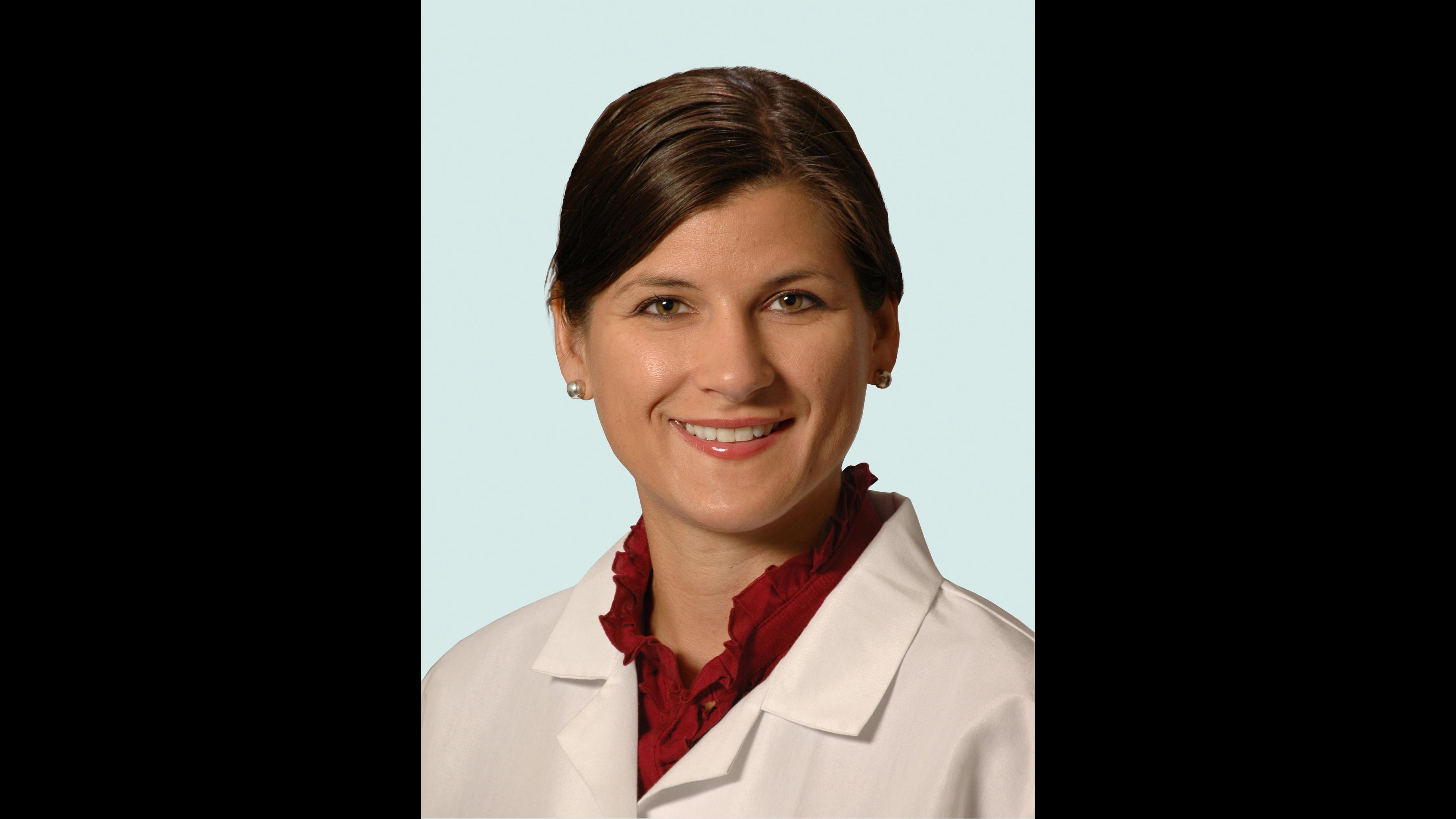 Dr. Catherine Humikowski
When Dr. Catherine Humikowski started at the University of Chicago as a senior fellow in pediatric critical care, she felt confident.
"When I arrived, I thought 'Gosh, I can handle anything. I trained at Boston,'" Humikowski said. "I really felt to some extent that I had hubris coming here: What was the University of Chicago's mid-sized PICU (pediatric intensive care unit) going to throw at me? ... I was completely floored my first week here in the summer of 2009."
Despite her years of training at one of the country's leading children's hospitals, she wasn't prepared for what came next.
"I didn't see the violence injuries among kids," she said. "You learn where you train and that's not the problems I saw in Boston. ... I was just floored my first week and ready to quit. I will never forget my first month in service in the heat of July."
In one week alone she saw three cases of child abuse. Two of the children had been treated before.
"I was a senior fellow and I felt crushed by this place," said Humikowski, who was until July 1 the medical director of pediatric critical care at Comer Children's Hospital. "I was unprepared for the violence I was seeing. I felt emotionally distraught."
By choosing a career in critical care, Humikowski hoped she'd avoid becoming emotionally involved in her work while still fulfilling her childhood ambitions of becoming a doctor.
A history of childhood cancer propelled her toward that goal.
"I became interested in medicine from the age of 5," she said. "I was treated for childhood cancer and during that time, I became adamant that I would grow up and become a pediatric oncologist."
She stayed committed to that career path throughout her undergraduate studies at the University of Chicago and as a student at U of C's Pritzker School of Medicine. It wasn't until her residency at Boston Children's Hospital that she diverged from oncology.
"When I did a pediatric oncology rotation, I was too emotionally involved. I had cancer myself and I had friends who died of cancer as a kid," she said. "My first in-patient rotation in Boston Children's Hospital – I couldn't do it. I was too emotional. There was no way I could do it for my career."

"I was unprepared for the violence I was seeing. I felt emotionally distraught."
–Dr. Catherine Humikowski
---
In addition to developing close relationships with other patients, Humikowski forged a deep relationship with her oncologist, who even attended her medical school graduation party. "These physicians have these deep relationships with their patients when they carry them through years of chemotherapy and relapses," Humikowski explained. "As much as I cherished that, I didn't think I had the emotional grit to do it."
She chose to instead specialize in pediatric critical care. Not only would it allow her to "treat the whole child," she said, it would mean "shorter relationships with kids and their families that would somehow be protective to me."
Despite a jarring first week in U of C's PICU, Humikowski finished the final year of her fellowship and began working at Comer Children's Hospital.
"You're connecting with kids and their families at the hardest time. It's difficult but rewarding in ways," she said. "It's humbling and honoring. It feels like you're working in this privileged space."
Over time Humikowski became "numb" to the traumatic injuries she treated.
"You go from totally shocked by it to literally ready to quit," Humikowski said. In order to cope, she created defense mechanisms to "muscle" through, "and defense mechanisms work so well that you're kind of numb to the problem."
From Trauma Physician to Patient
In 2013, Humikowski died—for a few minutes. "I had a cardiac arrest. My heart stopped. I was intubated," she said.
The heart attack and near-death experience occurred during the complicated delivery of her daughter, Nora.
"As an intensivist physician who is experienced in intensive care and as someone who was resuscitated and survived childhood cancer to be a parent of my own child, it was a little too-close-for-comfort feeling," she said.
Despite her traumatic experience, she went back to work. "I finished my maternity leave, came back and was promoted to medical director as soon as I was back from maternity leave," she said.
Before her daughter's birth, Humikowski said she never knew how her colleagues who had children could do what they did.
"My daughter was born and it changed the game for me as a pediatrician," she said.
Seeing patients and their parents became harder. "To have to look at a family in their face and say, 'I don't know how this feels for you,' – that's harder for me to say than to believe," she said. "It's harder for me to do this job the way I wanted to do it and to be really connected and invested."
Trauma at work and home became emotionally draining for Humikowski. In addition to her near-death experience, Humikowski's father suffered from Alzheimer's disease and her mother died unexpectedly in 2011.
"I need a break, and I don't know what that means. It's hard to leave any career and then come back. I recognize that risk," she said. "I don't know when the next step will be and that is as freeing as it is terrifying. ... The only reason I have license to do this is because I died—I literally died for a few minutes. ... And I'm braver to try something that I wouldn't have done otherwise."
Humikowski left her position as medical director of the pediatric intensive care unit at Comer Children's Hospital on July 1. There is an ongoing search for her replacement.
While Humikowski intends to return to work someday, she's not sure whether it'll be a few months or years down the road.
"I have the perfect job," she said just days before her departure. "I just need to refill my tank to do it. I really admire the people who stick it out and serve tirelessly day in and day out. I'll miss them the most when I take a break."
For now, Humikowski plans to spend more time with her daughter and busy herself with cooking, gardening and exercising. She is also writing a book about her near-death experience.  
Follow Kristen Thometz on Twitter: @kristenthometz
---
Related stories: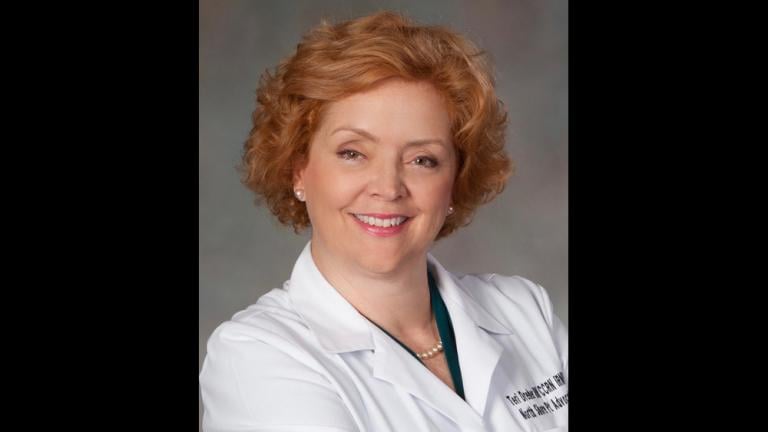 Nurse's Passion Leads Her to Patient Advocacy
June 20: Navigating the ever-changing landscape of health care can be difficult. Meet a local patient advocate who's made it her life's work to help others.
---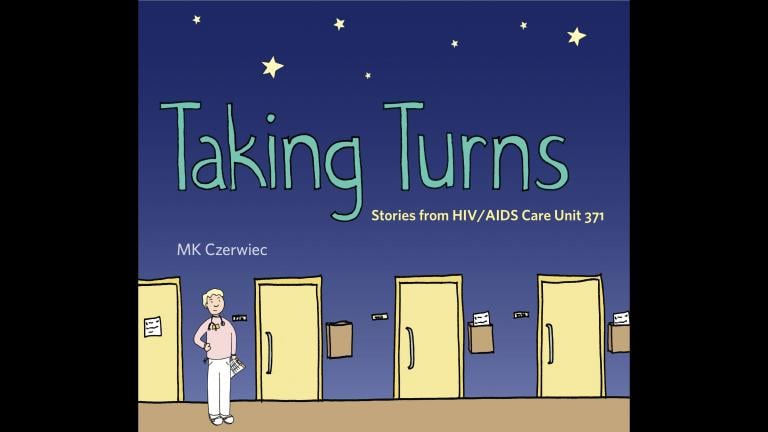 'Comic Nurse' Addresses Illness, Caregiving in Graphic Novel
May 30: MK Czerwiec began writing comics as a way to cope with the challenges of being an AIDS nurse during the height of the epidemic. Now, she's hoping to use comics as a way to begin conversations around caregiving. 
---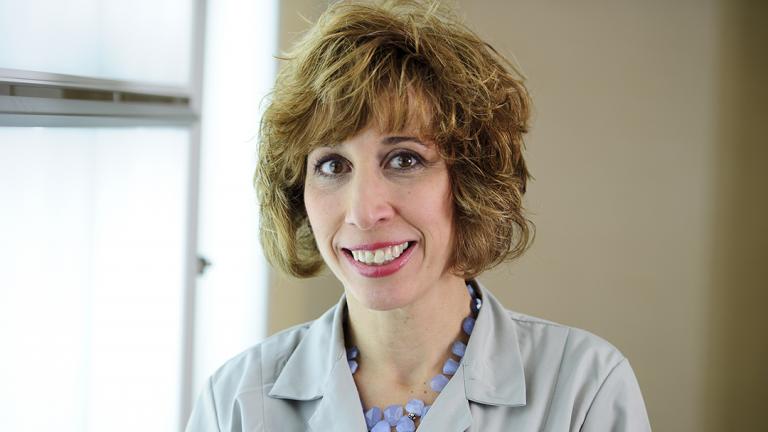 'Selfish Joy' Motivates Local Doctor's Humanitarian Work
Feb. 10: Meet Dr. Victoria Brander, who has been performing hip and knee replacements in countries around the world for more than a decade. 
---