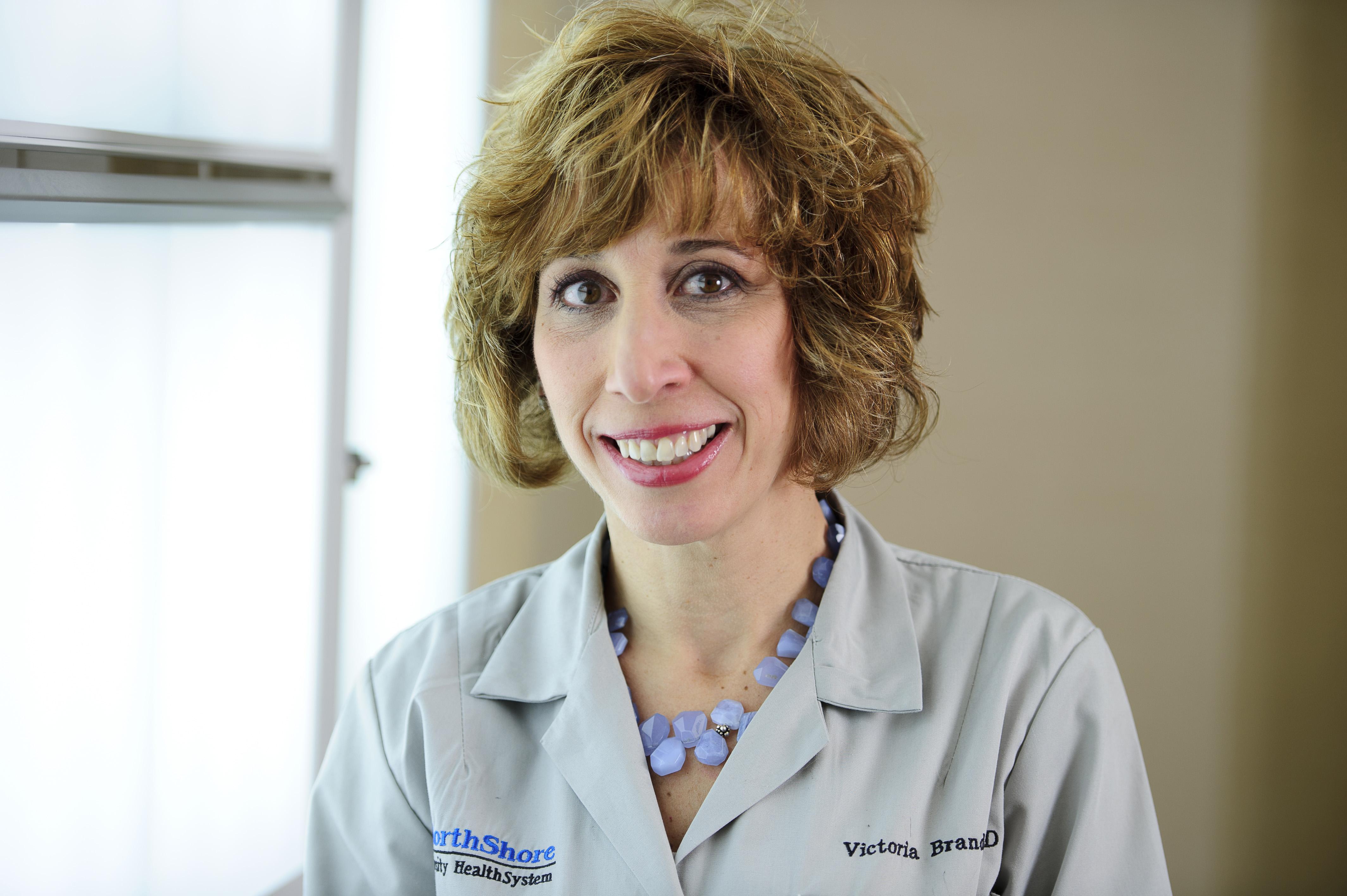 Dr. Victoria Brander (Courtesy NorthShore University HealthSystem)
Dr. Victoria Brander was giddy after returning from a recent trip to Brazil.
The trip wasn't a vacation. Brander, along with more than 50 clinicians, spent two weeks in Recife, Brazil, performing nearly 50 hip replacement surgeries as part of a medical humanitarian mission through Operation Walk Chicago.
"We work hard when we're there," said Brander, an orthopedic specialist at NorthShore University Health System. "We're the first ones at the hospital and we're always the last ones to leave."
As the epicenter of the Zika outbreak that emerged in late 2015, the majority of the Brazil's public health funds have been dedicated to combatting the virus, putting all other medical needs at the back of the line, Brander said.
Brazilians who needed a hip replacement, for example, were told they could get on a 10-year waiting list, she added. "Everyone sort of knew 10 years meant it wasn't going to happen."
Hip replacement surgery is a high-resource, high-expense type of surgery, Brander explained. "In the United States, a hip replacement surgery is $30,000 to $50,000."
Despite the high costs, hip replacement surgery is the most cost-effective orthopedic surgery available, according to Brander. "People go from not being able to walk to the next morning [after the surgery] they're up walking down the hall," she said. "I mean it's dramatic."
A quick recovery is vital to many of the patients who receive hip replacements through Operation Walk Chicago. "This is very much about getting breadwinners back to supporting families," Brander said, adding the majority of patients are under the age of 50.
In some countries, such as Nepal, entire villages are dependent on the work performed by individuals, and "villages don't have enough resources to take care of someone who can't pull their own weight," she said.
Brander's medical humanitarian work began after noticing the extreme wealth inequities of some of the countries she visited while teaching with orthopedic surgeon Dr. David Stulberg. They traveled in "fancy cars" and stayed in "fancy hotels," but along the way "you look out the window and see this tremendous poverty," Brander said.
"I can remember us sitting next to each other in the car and looking out the window and it kind of hit us both: 'God, we've got to do something about this.'"
They recognized they couldn't help with a country's infrastructure by building homes or wells because "it's not where our expertise lay. But we can do medicine," Brander said.
In 2005 the duo co-founded Operation Walk Chicago, which sends clinicians to countries around the world to perform hip and knee replacement surgeries, educate local orthopedic surgeons and their teams, and develop an ongoing partnership.
"This is a Herculean task," Brander said, adding the group doesn't receive any funding from the government. The majority of funding for Operation Walk Chicago is provided by individuals—many of whom are current or former patients of Brander or Stulberg.
OPWALKBrazilDay1 from Adrian Baschuk on Vimeo.
---
"It's awesome. Our population of Chicago area patients and former patients pay for this care of patients in the middle of Brazil," Brander said. Many of the donors write personal notes to the Operation Walk Chicago patients reminding them "to do their exercises" or "take their pain medicine" which Brander and her team gladly deliver.
Necessary medical supplies are donated, with Stryker Corporation providing hundreds of thousands of dollars' worth of implants annually. "They give us what we need and these are state-of-the-art implants," Brander said. "If you were going to have a hip replacement in Chicago by a really good surgeon, you'd get the same implants as we using in Brazil."
Brander, who's also an associate professor at Northwestern University and director of the arthritis center at NorthShore University Health Systems, estimates she spends about 20 percent of her time on medical humanitarian work.
"It's very selfish, I think," Brander said, laughing, when asked about what drives her to devote so much of her time to volunteering. "I think I get more out of it than the patients get from it. They probably wouldn't agree but the extraordinary feeling of joy you get – there's like an energy to that, and boy is it addictive."
While Brander thinks her work is selfish, the Dalai Lama thought otherwise, and in 2009 presented her with the Unsung Heroes of Compassion Award to recognize her selfless service to others.
"My reaction was and still is they gave it to the wrong person," Brander said with a laugh. "It should not go to me. I'm not particularly unsung – I mean I'm a physician in the United States. ... I have shelter, I have family, I am educated, [and] I'm not discriminated against."
That said Brander called meeting the Dalai Lama "one of the most remarkable events of my life."
(Courtesy of Dr. Victoria Brander)
Her compassion for others, coupled with an interest in math and science, drew her to medicine at a young age. "I can remember being a kid like 10 or 12 years old, and we had this used, old medical textbook that my mom had bought at a flea market and I would read it chapter by chapter," Brander said.
As a medical student at Northwestern University, Brander met a man, who she "fell head over heels in love with." That man was Henry Betts, who played an integral role in the growth of the Rehabilitation Institute of Chicago. The love was platonic, Brander said.
"He was charismatic, dynamic and internationally recognized. ... I met him once and like a lot of people fell head over heels in love with him – obviously on a platonic basis," she said. "But he had attracted me to the field of rehabilitation medicine."
While most of Brander's humanitarian work involves traveling to different countries, she's done some projects locally including a recent partnership with Roseland Community Hospital.
"We're helping them upgrade their surgical capacity so that they can attract and sustain an orthopedic surgery program there, including hopefully trauma work," Brander said. 
Follow Kristen Thometz on Twitter: @kristenthometz
---
Related stories: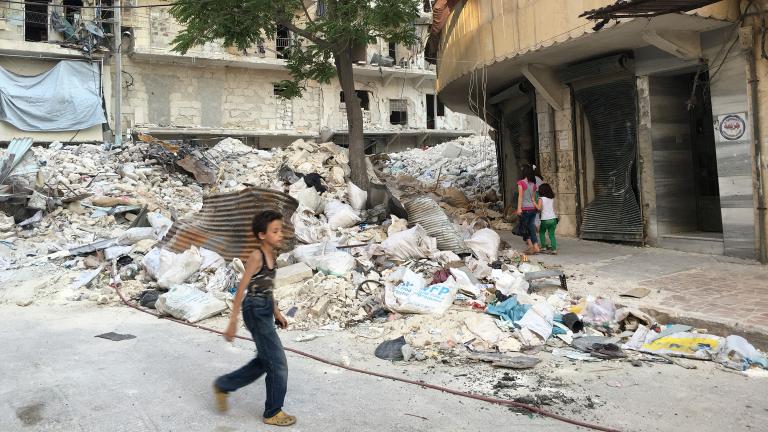 Chicago-Area Doctors Recognized for Humanitarian Work in Aleppo
Dec. 13, 2016: Two Chicago-area doctors who recently traveled to Aleppo share their stories.
---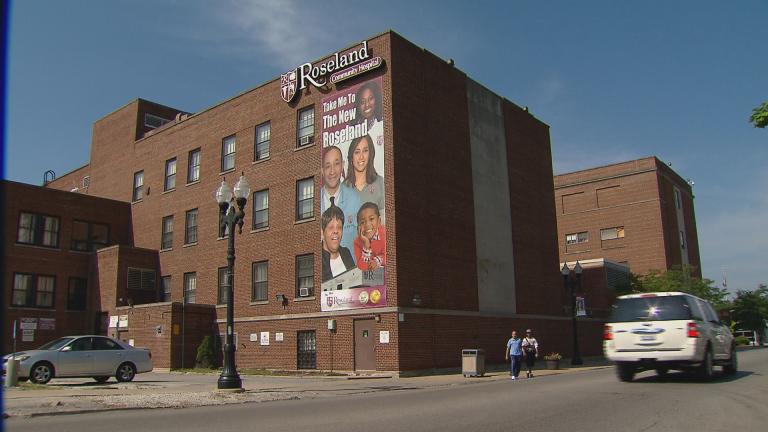 Roseland Community Hospital Battles for Survival on Far South Side
Dec. 13, 2016: With the continuation of Obamacare now in question, hospitals serving low-income and uninsured populations face a very uncertain future.
---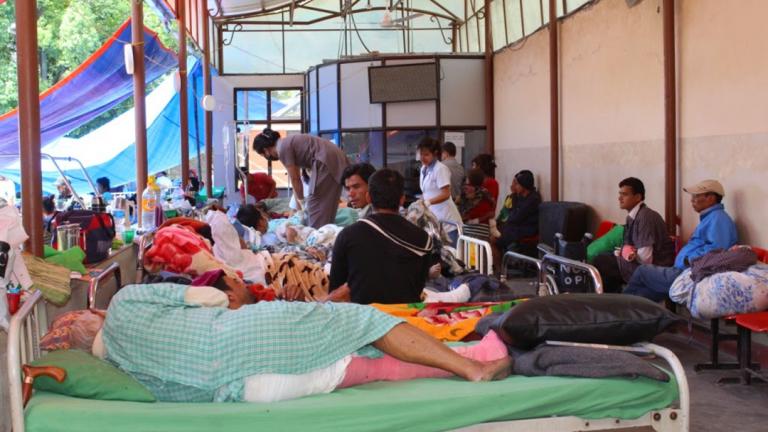 Local Doctor on Treating Earthquake Victims in Nepal
May 13, 2015: Just back from Nepal yesterday, we speak with a local doctor who was in Nepal providing knee and hip replacements. We get the latest from her on the unfolding humanitarian crisis.
---