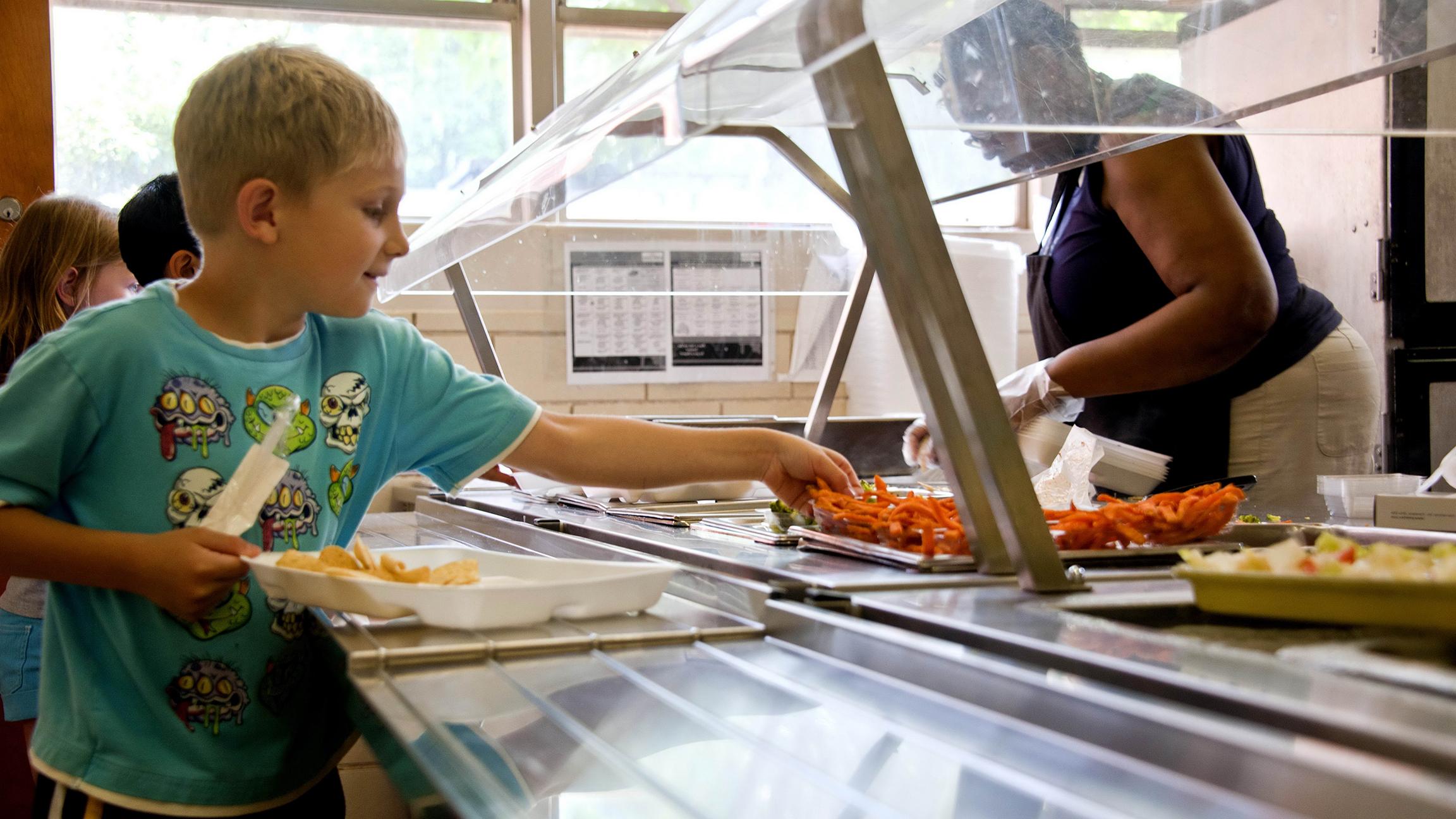 Chicago Public Schools is offering free weekday lunches to kids throughout the summer and is adopting new guidelines that will regulate how the district buys its food.
CPS already offers free meals to all students during the school year, spending nearly $80 million to serve 27 million breakfasts and 43 million lunches annually, according to the local nonprofit Chicago Food Policy Action Council.
Click here to find the LunchStop closest to you.
On Sunday, the school district announced it will continue that service into the summer with its LunchStop meal program, offering free lunches to students ages 18 and under at school sites across the city. Those locations will operate from 10:30 a.m. to 12:30 p.m. on weekdays through Aug. 25.
"Access to nutritious meals is essential for children to enjoy a healthy and productive summer, and we are pleased to be able to greatly expand access to the CPS LunchStop program this year," CPS CEO Forrest Claypool said in a statement. "Working with our partners, CPS is helping to fight child hunger and provide thousands of lunches to kids throughout the city."  
The district says the free meals are paid for through the U.S. Department of Agriculture's Summer Food Service Program.
At its monthly meeting Wednesday, the Board of Education will also review changes related to its Wellness Policy to include the Good Food Purchasing Program – a set of guidelines that seek to ensure public entities like school districts, hospitals and city agencies only purchase healthy, local food for use.
"It's a long-term implementation process, but it has the effect of changing the entire landscape," said Jose Oliva, co-director of the Food Chain Workers Alliance, which helped create the program. "The whole food system shifts as a result of this just because of the amount of food that the school district purchases."
The California-based Center for Good Food Purchasing, which offers program planning and implementation support, says it uses a "metric-based framework" to select food products that are local, environmentally sustainable and nutritious for school meals.
If approved by the board, CPS would become the fourth district in the country to adopt these guidelines, joining public school districts in the California cities of Oakland, San Francisco and Los Angeles.
The program is largely cost-neutral, according to Oliva, who said it re-allocates dollars that are already dedicated to food purchases. But that process doesn't happen overnight. 
Oliva said the first of three phases – which includes finding and hiring food providers that meet baseline levels on five value categories related to nutrition and environmental sustainability – will likely take years. In Los Angeles, one of only two school districts in the country larger than CPS, it took nearly three years.
The subsequent phases, which focus on stricter adherence to the program's value guidelines, are implemented over the following decade.
"So it is doable for large districts like CPS," Oliva said. "It is also something they need to spend a fair amount of time and energy to achieving. So in other words the commitment has to be real."
Follow Matt Masterson on Twitter: @ByMattMasterson
---
Related stories: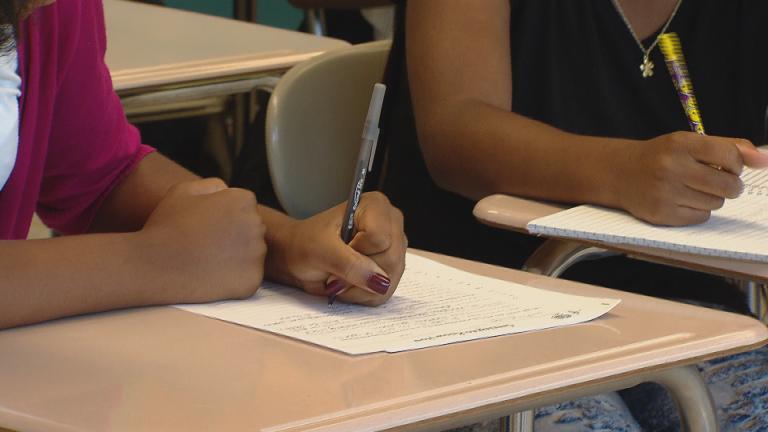 New Illinois Guidelines Aim to Boost College and Career Readiness
June 22: New state guidelines adopted this month will help kids get ready for life after 12th grade – whether that means picking a college or finding a job.
---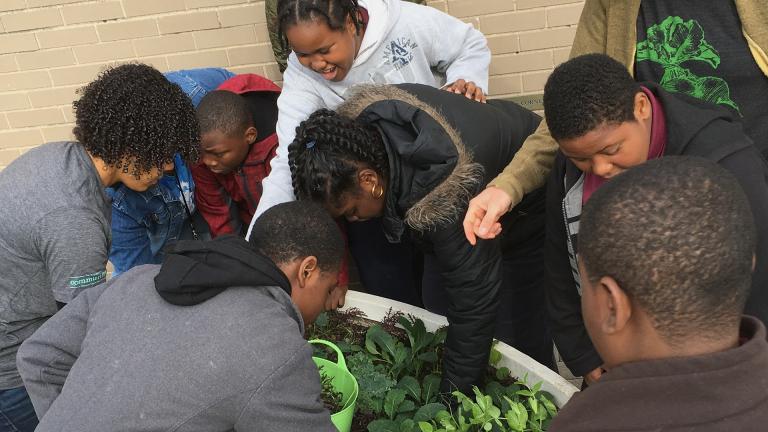 Learning Gardens at CPS Schools Plant Seeds for Healthy Food Choices
Nov. 16: Students at some Chicago Public Schools are getting their hands dirty while feeding their minds.
---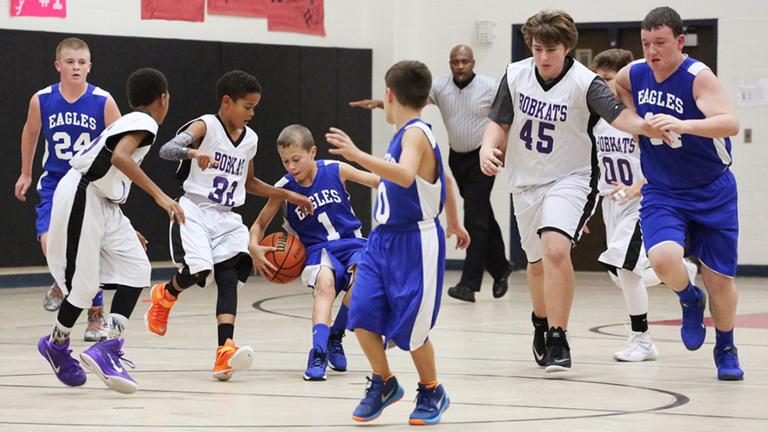 CPS Looking to Get More Students Active With New Sports Program
Oct. 26: The Chicago Board of Education on Wednesday voted unanimously in favor of a new districtwide program aimed at getting more elementary school students involved in school athletics.
---