With peak tick season running through July, the Illinois Department of Public Health last week issued a warning about tick-borne illnesses and is urging residents to take precautions against the arachnid.
"A bite from a tick can cause anywhere from mild to severe illness, and even death in some cases, so it is important to protect yourself against bites," said IDPH Director Nirav D. Shah in a statement.
Of the 15 or so species of ticks found in Illinois, three are known to bite and transmit disease to humans: the blacklegged tick, the lone star tick and the American dog tick.
Document: Read more about tick-born diseases. Ticks are found in and near wooded areas, tall grass and brush, according to the Forest Preserves of Cook County. Ticks do not fly or jump – they crawl. In the Chicago area, ticks can transmit illnesses including Lyme disease, Powassan virus, Rocky Mountain spotted fever, ehrlichiosis and anaplasmosis through their bites.
'Dramatic' Increase in Lyme Disease
For the past 15 years, Marilyn O'Hara Ruiz has been studying vector-borne illnesses spread by mosquitoes and ticks while a clinical professor at the University of Illinois' College of Veterinary Medicine.
While most of her research has focused on mosquitoes and West Nile virus, she "turned her attention to ticks" two years ago. "It's really because the number of tick-borne illnesses has been increasing so dramatically," O'Hara Ruiz said. "Worldwide it's been an area of increasing concern in many places as we're finding new pathogens we didn't know about."
One of those pathogens receiving attention is the Powassan virus transmitted by several species of ticks, including the blacklegged tick – or deer tick – found in Illinois. Symptoms of the disease include fever, headache, vomiting, seizures and memory loss. Long-term neurologic problems may occur, and people with the disease often need to be hospitalized, according to the Centers for Disease Control and Prevention.
"It's a very serious illness and relatively uncommon but seems to be increasing," O'Hara Ruiz said. Over the past decade, 75 cases of Powassan virus have been reported, primarily in the Great Lakes region and northeastern states, according to the CDC.
Meanwhile, the number of reported cases of Lyme disease has tripled since the late 1990s, with more than 30,000 cases reported annually nationwide.
In 2005 there were 127 reported cases of Lyme disease in Illinois, according to the CDC. By 2015, that number rose to 287 confirmed cases.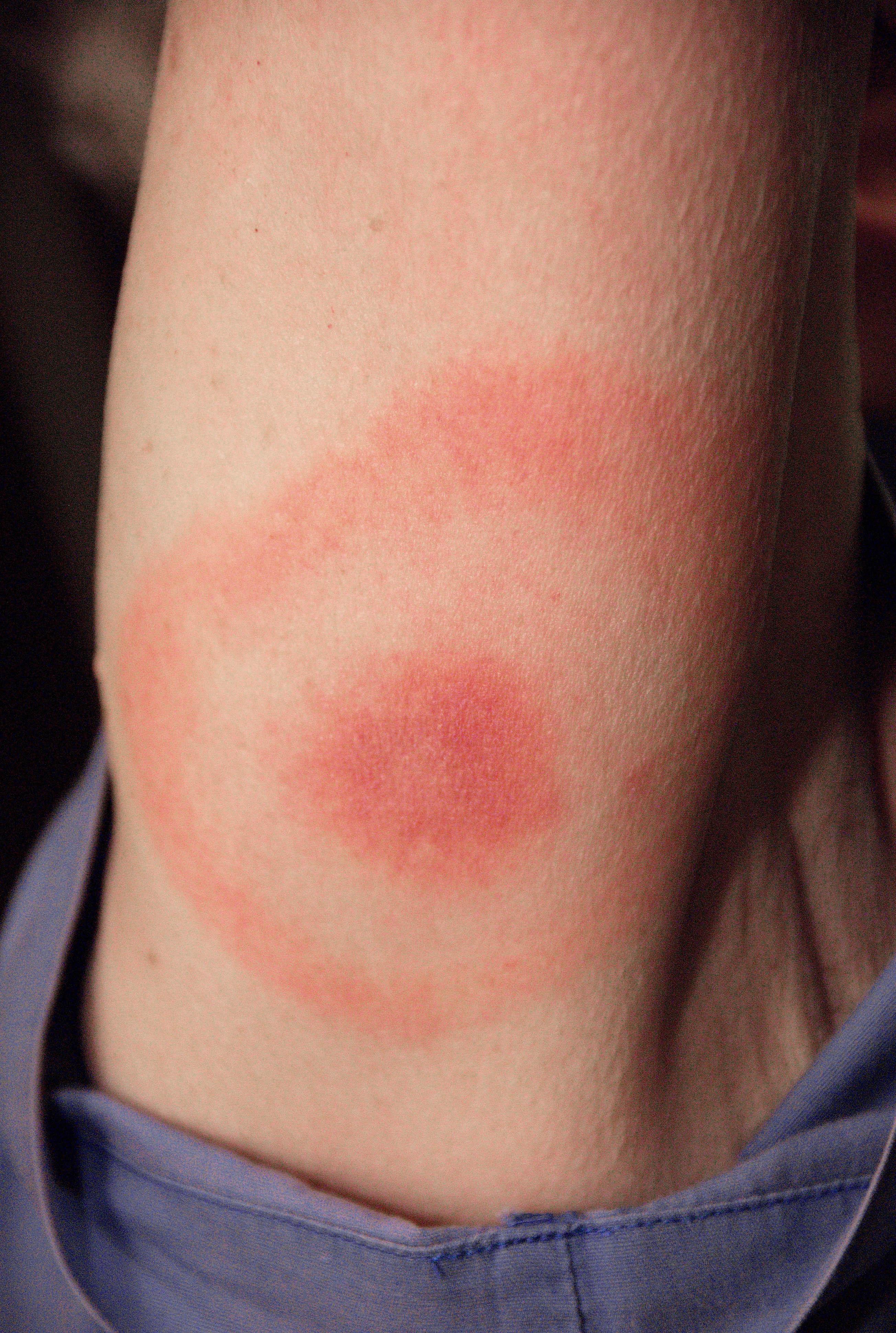 Pictured is the characteristic bull's-eye rash, which manifested at the site of a tick bite on a woman in Maryland. (James Gathany / CDC) Symptoms of Lyme disease include fever, headache, fatigue and characteristic skin rash that resembles a bull's-eye. O'Hara Ruiz knows how serious those symptoms can be.
"One of my sons had Lyme disease," she said. "He's a young adult, very healthy. He was camping in Iowa and I had mentioned to be careful about ticks. He thought he was but then he got bit in the middle of the small of his back. He didn't see it and no one realized it."
After the trip, her son returned home "sicker than you'd expect for a person of his age and health," she said.
He had flu-like symptoms and extreme lethargy and weakness, she said. "I had to hold the water for him to drink. It just took him down. I have four sons and I've never cared for anyone with that level of illness."
Fortunately, her son recovered after receiving antibiotics and doesn't appear to have any long-term problems from the disease. "If treated quickly, some of the worst long-term conditions from the disease or tick-borne illness can be prevented or are much less possible," O'Hara Ruiz said.
This season experts are predicting an increase in tick-borne diseases like Lyme disease due to a combination of factors, including the expansion of ticks' range and a mild winter.  
"One of the ticks that we're concerned about that carries Lyme disease has been steadily expanding," said O'Hara Ruiz. Over the past 15 years the geographic range for blacklegged ticks has expanded into the Chicago region and northern Illinois.
"Once the blacklegged tick was more prominent in the Chicago region, that's where we saw the number of cases of [Lyme disease] increasing," she said. "We're seeing Lyme disease where we wouldn't have seen it 10-15 years ago."
The spread of ticks could also be due to migrating birds and deer populations – both are hosts that carry ticks. "There's good evidence that ticks are spread by birds and deer," O'Hara Ruiz said. "The density of deer has been a longstanding risk factor: When you have a lot of deer, you tend to have a lot of this type of tick."
Last year's mild winter could also contribute to the uptick in population. Not only would a mild winter allow ticks to survive, but it would also be favorable for rodents – which ticks live on, according to O'Hara Ruiz. However, she says it's difficult to draw the same year connections between tick populations and the weather because ticks have two-year lifecycles.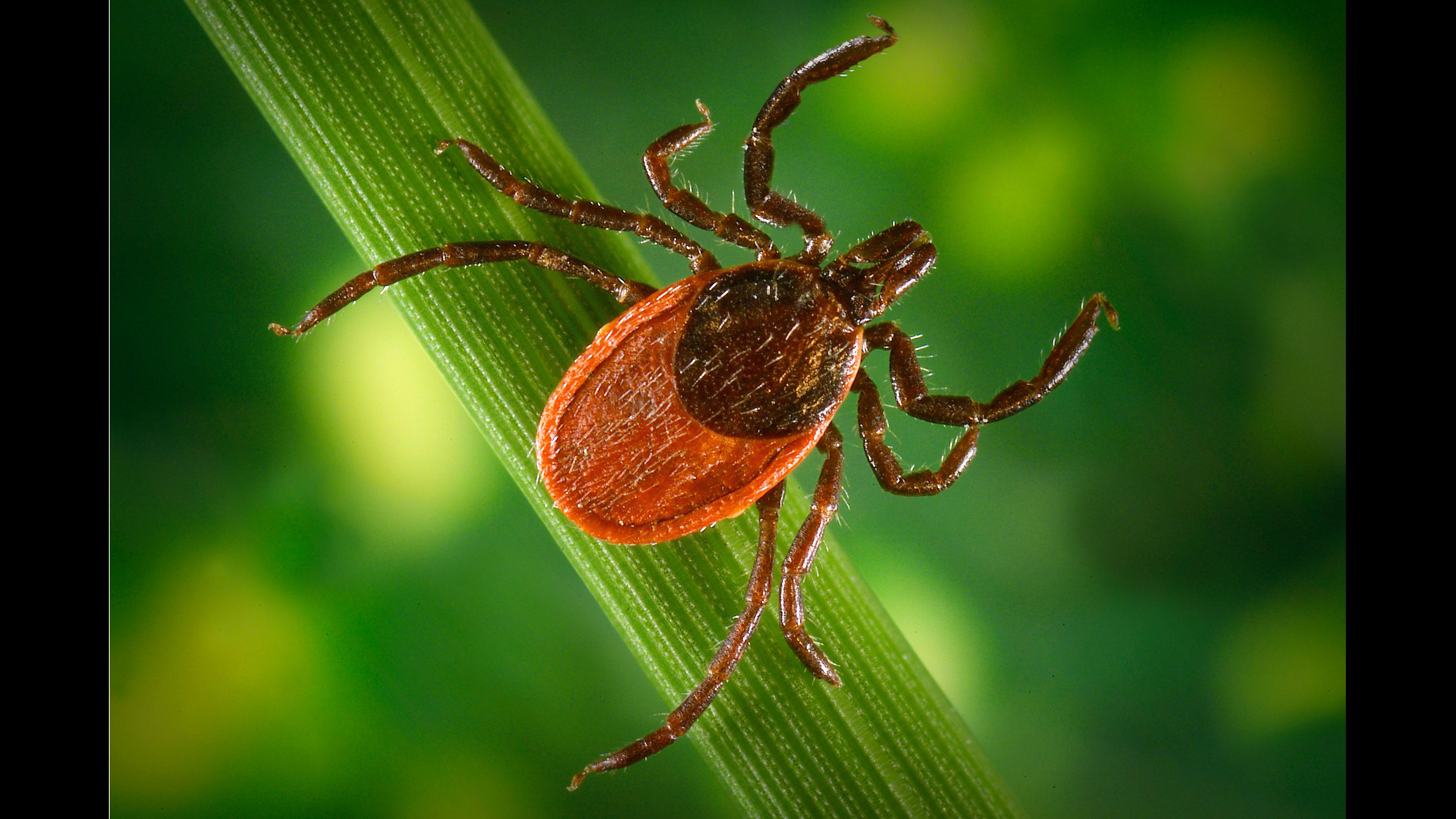 The blacklegged tick, also known as the deer tick, is one of three types of ticks found in Illinois that transmit illnesses via their bite to humans. (James Gathany / CDC)
Tips from the IDPH for avoiding tick bites:
Wear light-colored, protective clothing – long sleeved shirts, pants, boots or sturdy shoes, and a head covering. Treat clothing with permethrin (an insecticide).
Apply insect repellent that contains at least 20 percent or more DEET on exposed skin.
Walk in the center of trails so grass, shrubs and weeds do not brush against you. "On the trail, you're not going to come into contact with ticks, but the edge of the trail is the perfect place for them," said O'Hara Ruiz, who recently collected ticks alongside a trail in Wisconsin.
Check for ticks on yourself, others and pets every two to three hours.
If you do find a tick, remove it promptly. Use fine-point tweezers, getting as close to the skin as possible, and pull the tick straight out. (Don't twist or jerk it out.) Once it's been removed, wash the bite area and your hands thoroughly with soap and water, then apply an antiseptic to the bite area.
If you experience a rash or an unexplained illness accompanied by a fever within two weeks of a tick bite, call your doctor.
Homeowners whose residences are near wooded or more natural areas can take preventative measures to keep ticks out of their yards by keeping deer and mice out, as well as by applying pesticides and removing vegetation. O'Hara Ruiz recommends replacing vegetation with a "dry surface" like mulch or stones as a buffer along property lines.
Follow Kristen Thometz on Twitter: @kristenthometz
---
Related stories: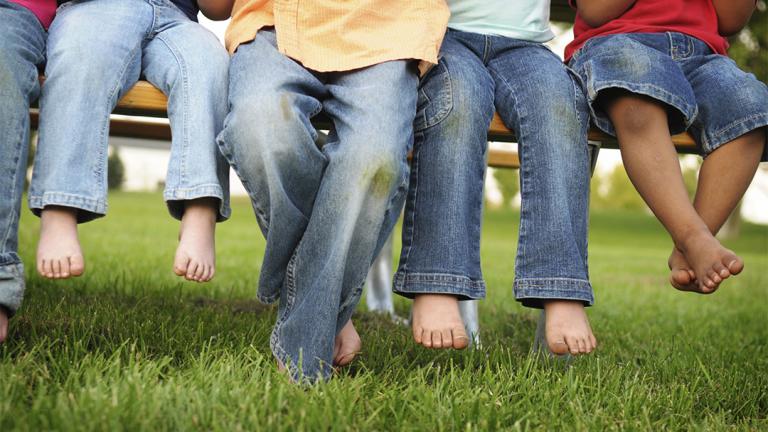 Chicago Park District Limits Pesticides, Offers Lawn Care Tips
April 24: As Chicagoans usher in spring and get outside, the Chicago Park District is highlighting its efforts to limit the use of pesticides at nearly 600 parks across the city.
---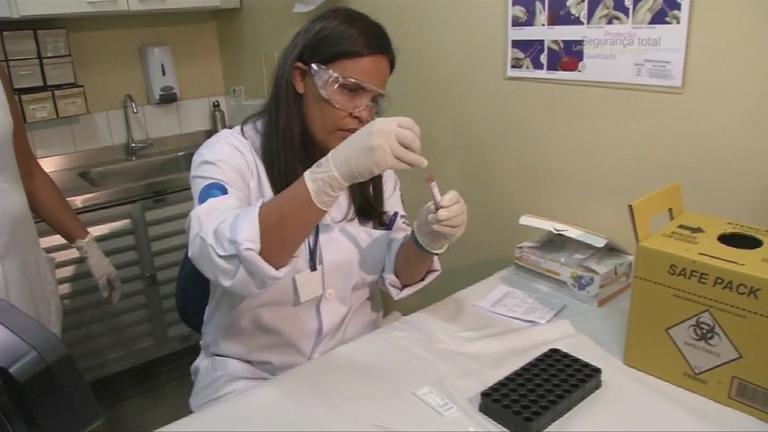 New Zika Guidelines for Florida as Vaccine Research Progresses
Aug. 3, 2016: Important research is happening locally and across the country in an attempt to control the Zika virus.
---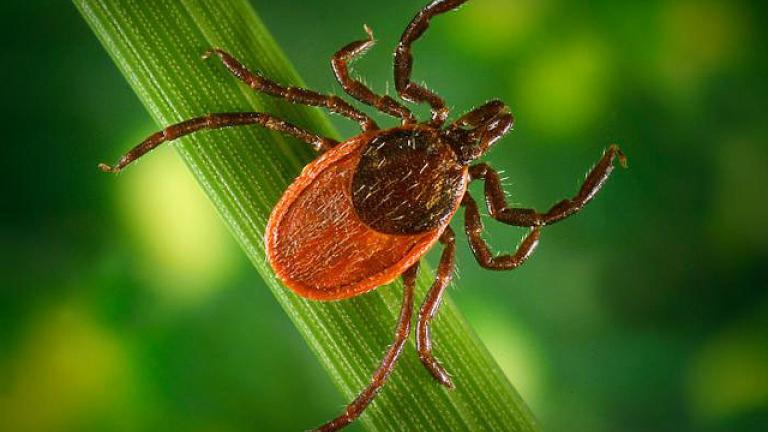 Lyme Disease
Sept. 3, 2013: Lyme disease is on the rise across the nation and state. We talk with a panel of experts about its prevalence in the Chicago area, and how you can prevent infections.
---