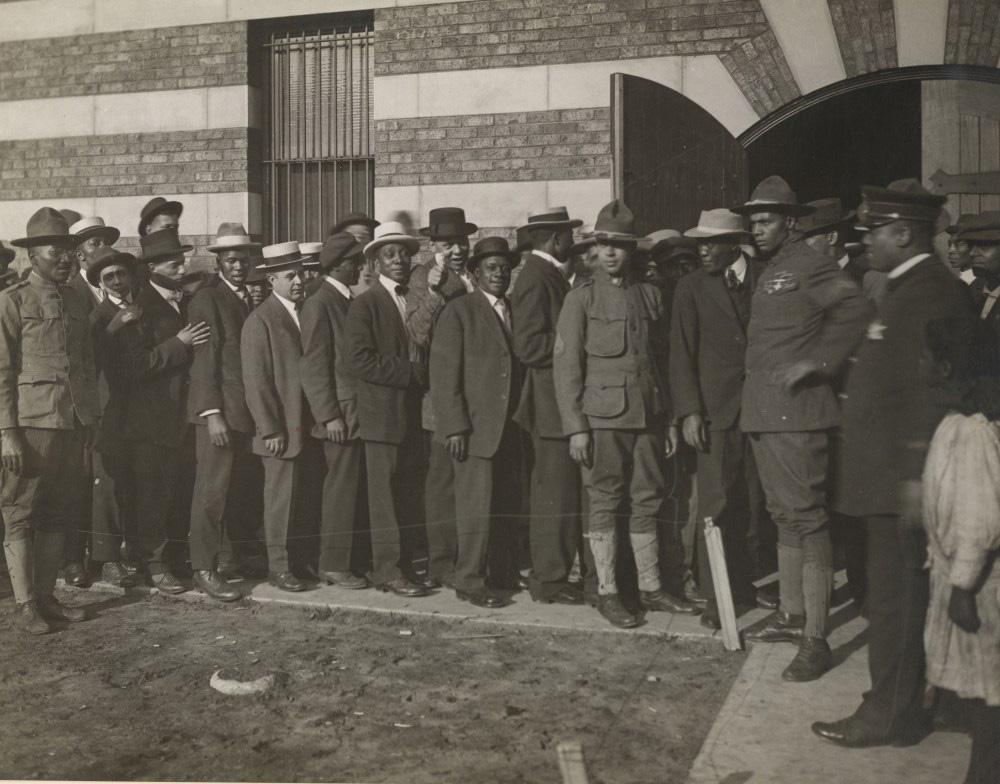 Men line up to enlist in World War I. Though many thought African-Americans only held service jobs during the war, they also comprised a handful of infantry units. (Courtesy of Christopher Reed)
Local historian Christopher Reed is conducting research for a new exhibition about African-Americans who served as combat soldiers during World War 1.
It's a subject he has direct ties to: his grandfather and great uncle served in the mixed-race 365th Infantry Regiment, 92nd Infantry Division, and left behind artifacts from their service, such as discharge papers and a flag from their unit.
Reed says his relatives, despite their service to the country, were treated at the time as second class citizens.
"You knew there was racism, but you adjusted to it," he said.
Racism is one of the topics the DuSable Museum of African American History will explore in its upcoming exhibit on the 370th Infantry Regiment (previously the 8th Infantry Regiment of the Illinois National Guard), one of the few units composed solely of African-American soldiers during World War I.
The museum, which plans to open the exhibit in November 2017 in honor of the World War I centennial, is seeking the public's help in gathering artifacts and stories related to the unit. They currently have about 40 items that are part of the exhibition "Red, White, Blue & Black," which explores the history of African-Americans in the armed services.
But Skyla Hearn, the museum's archivist and special collections librarian, said they're hoping to collect significantly more pieces for the as-yet-unnamed exhibition this fall.
Reed says it's important to have space and time to tell the stories of the 370th Infantry, which has its own unique history.
When the unit was called to serve in 1917, they faced questions about their ability to fight, and to do so courageously, Reed said.
"These soldiers were not only fighting to ensure American democracy was safe, but they were fighting to be able to be seen as contributing citizens when they returned home," he said.
Following more than a year of combat in France, Reed said the unit returned to the U.S. in 1919 to a warm reception. People of all races lined Michigan Avenue to cheer them along, Reed said, celebrating their safe return and military accomplishments.
Both Reed and Hearn hope that the coming exhibit will provide guests with a greater appreciation of the contributions African-Americans made to the country—even during times of harsh repression.
"People will be enlightened about the African-American contribution to American society," Reed said. 
"I'm just fulfilling an obligation to tell a story that shows another side of history and that's been overlooked for too long."
Contact Skyla Hearn via email if you have contributions for the exhibition: [email protected]. 
---
Related stories: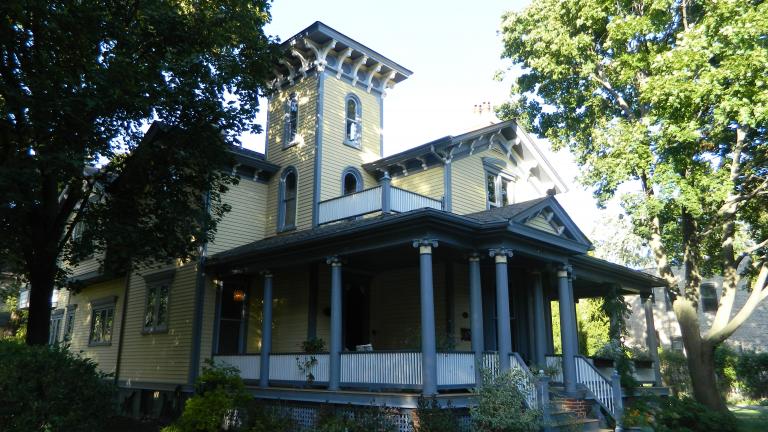 Rumors of Underground Railroad in Irving Park Prompt Archaeological Dig
May 30: A farmhouse built in 1856 may have ties to the Underground Railroad. This summer, the homeowners and a Lake Forest archaeologist will begin work to uncover the mystery.
---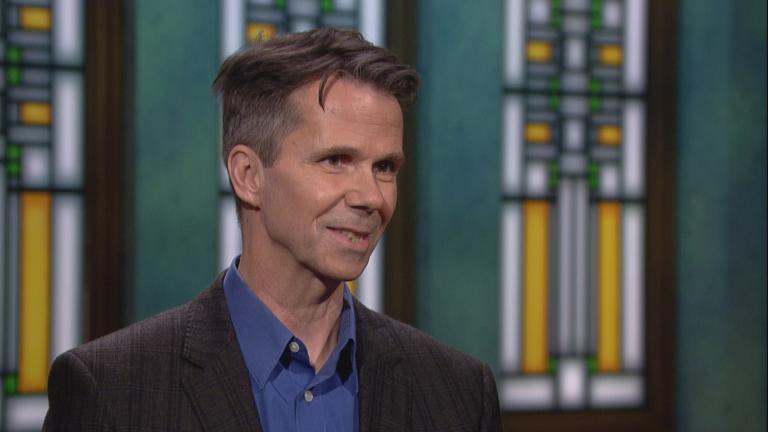 Exploring 'The Great War' on PBS
April 10: Meet one of the filmmakers behind a new "American Experience" series about the United States' entry into World War I.
---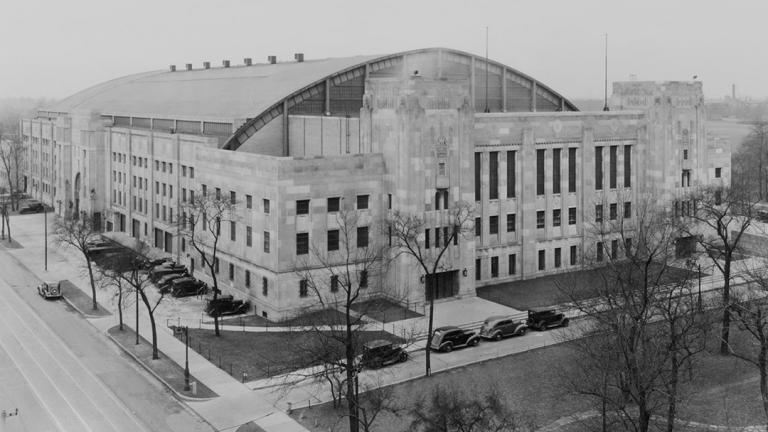 Ask Geoffrey: The Warrior Walls of General Jones Armory
Feb. 22: The walls of a South Side armory tell the history of warriors throughout the ages. Geoffrey Baer shares that story and more in this week's Ask Geoffrey.
---