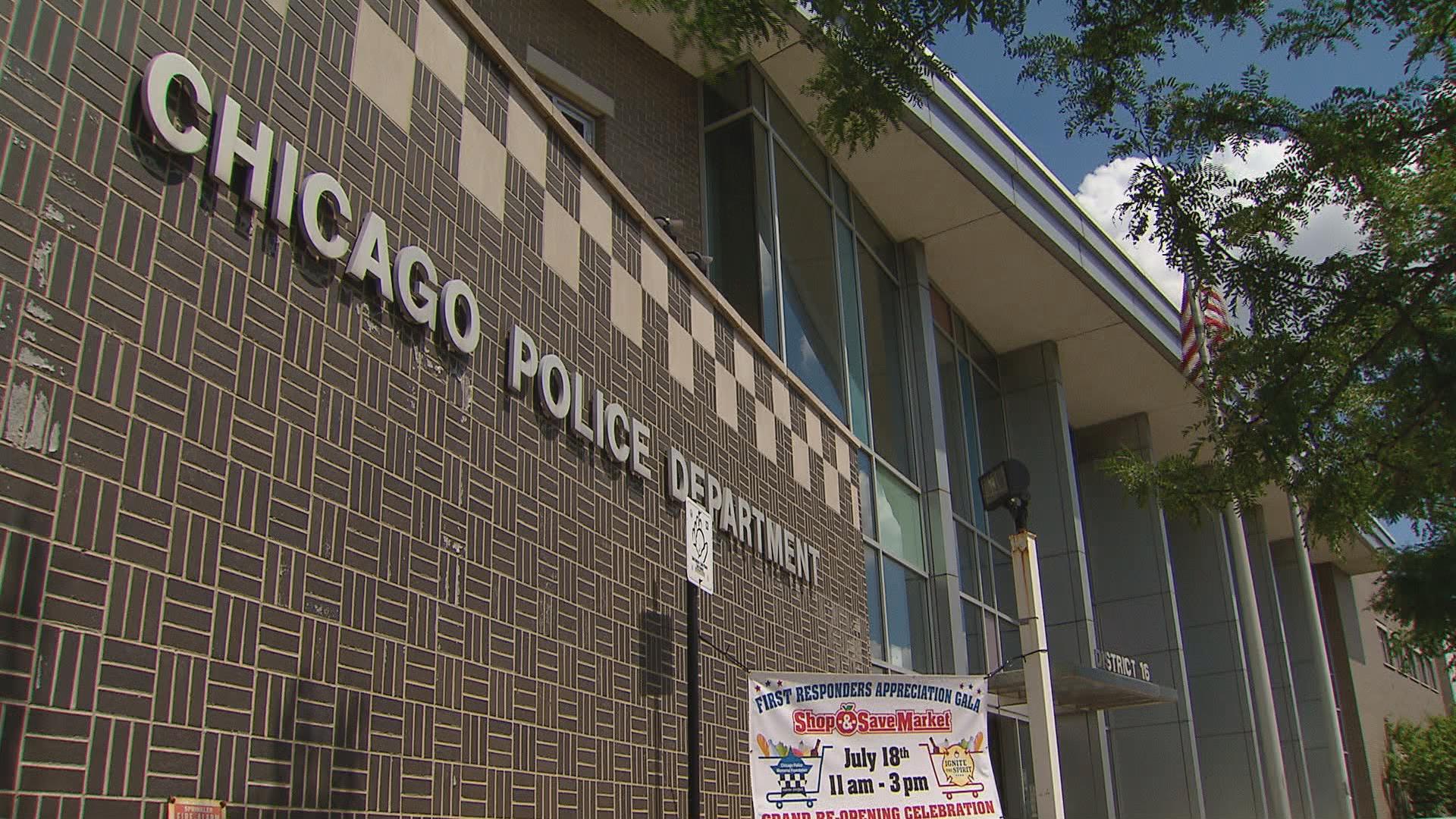 Calls to 911 emergency services in Chicago decreased significantly in the first quarter of 2017 compared to the previous three years, according to data obtained from the Office of Emergency Management and Communications.
The decrease in calls is not mirrored by a downturn in overall crime rates, according to records kept by the Chicago Tribune. However, first quarter statistics released by the Chicago Police Department show a slight reduction in gun violence compared to last year's record-setting levels.
According to OEMC data, the greatest year-over-year drop in calls occurred in January 2017, which saw 22,660 fewer calls to 911 than January 2016. 
In February 2017, there were nearly 19,000 fewer calls to 911 than in February 2016, according to the data. The year-over-year differential was fewer than 1,000 calls between February 2016 and 2015; and also 2015 and 2014.
March 2017 saw 19,083 fewer calls to 911, according to data, than calls placed in 2016. Between 2014 and 2016, there was an annual drop of about 10,000 calls.
A handful of police districts consistently saw the highest differentials in calls made to 911, according to the data.
The CPD 5th District, which encompasses Roseland, Pullman, West Pullman and the northern end of Riverdale, saw the greatest year-over-year call differentials in February (1,990 fewer) and March (3,281 fewer), and the third greatest in January (2,598 fewer).
Other districts which saw significant drops in the number of calls made to 911 include the 10th District (which includes North Lawndale, Little Village and South Lawndale), the 11th District (West Garfield Park, Homan Square) and 25th District (Belmont Central, Belmont Cragin, Hermosa).
CPD Chief Communications Officer Anthony Guglielmi said he didn't have any insight into the decline in calls.
"It would be very difficult (purely speculation) for us to comment on why individuals may not be calling 911," he said, noting that new services for contacting 911 via text message would not make up for the drop.
Some speculate that the 2014 police shooting of Laquan McDonald and subsequent release of dash-cam video showing the incident significantly eroded trust between Chicago police officers and residents, possibly leading to fewer 911 calls. A survey by The New York Times and the Kaiser Family Foundation in the wake of the video's release found that a majority of Chicagoans were not confident that calling police would ease situations or make a difference.
Some Chicago immigration advocates and lawyers believe undocumented immigrants are making fewer calls to 911 because they have increased fears over deportation.
Berto Aguayo, a community organizer with The Resurrection Project, said many residents in the city's predominantly immigrant neighborhoods have told him they've stopped calling emergency services because they're unable to distinguish between police officers from ICE agents.
There are an estimated 20,000 undocumented immigrants in South Lawndale and Little Village, according to a report from the Illinois Coalition for Immigrant and Refugee Rights. The Belmont Cragin community has the second highest with 12,000. Both of these areas are within police districts which saw some of the greatest call differentials in the first quarter of 2017.
Cook County Sheriff Tom Dart told Chicago Tonight in April that ICE agents should make greater efforts to distinguish themselves from police officers. Often, ICE agents announce themselves as police, and wear jackets and vests labelled "police."  
"We all understand there's a lot of discussion about the immigration issue … but law enforcement officers need to identify what office they're with clearly," Dart told Chicago Tonight. "Otherwise, we all become one monolith agency to communities."
The Chicago Police Department had no position on the matter, according to a statement provided to Chicago Tonight in April:
"Immigration and Custom Enforcement Agents are certified federal police agents that go through intense training to attain their positions. The CPD has no position or comment on what insignia they choose to put on their garments," the CPD Office of Communications wrote.
---
Related stories: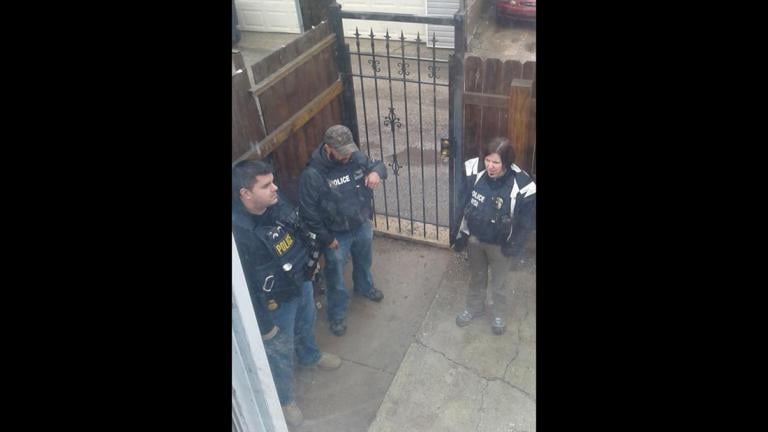 Cook County Sheriff: ICE Agents Shouldn't Identify as Police
April 7: A recent wave of videos on social media show Immigration and Custom Enforcement agents arriving at Chicago residences in unmarked cars, knocking on doors while donning vests and jackets that say "police."
---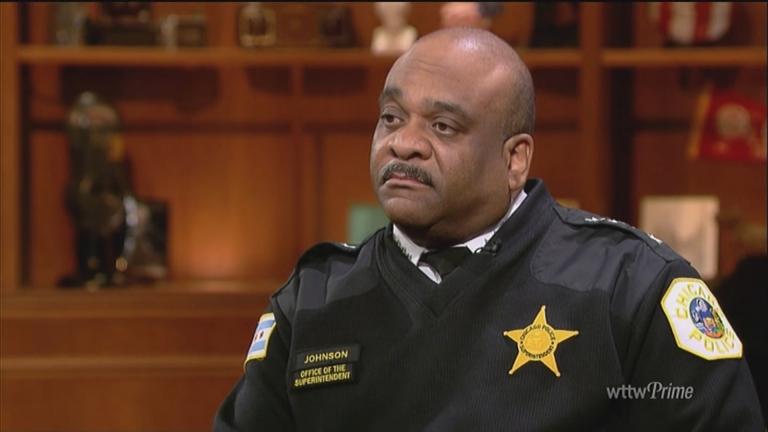 Police Superintendent Eddie Johnson on Chicago's Violent 2016
Jan. 3: "The violence in this city is more about what the bad guys are doing and not so much about what the police are or are not doing," Chicago Police Superintendent said during an interview with Eddie Arruza. Hear the full conversation.
---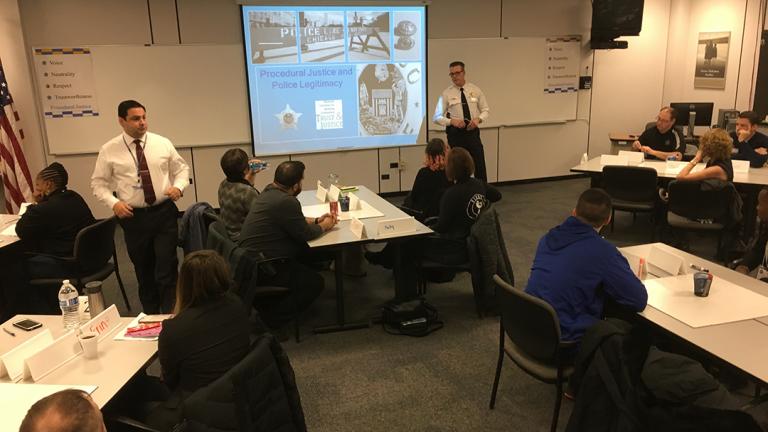 Chicago Police Department Ramps Up Training for 'Police Legitimacy'
Jan. 17: Chicago Tonight sits in on a training class that aims to teach Chicago police officers how to better engage with the community.
---