The Chicago Sun-Times is for sale, and Tronc—the parent company of the Chicago Tribune—has already signaled an intent to buy the paper. But the Department of Justice is giving others an opportunity to get in on the action.
Prospective buyers had to express interest by Monday, but we still can't say for certain whether or not there are any takers.
Crain's recently reported billionaire Neil Bluhm, the real estate magnate who owns Rivers Casino in Des Plaines, was interested. His office had no comment, nor did we get a call back when we reached out to Delaware Street Capital, his son Andrew's hedge fund.
Bluhm's apparent interest was news to the Chicago News Guild, which represents 55 Sun-Times journalists.
But the Guild had met with others, including Thane Ritchie, who runs a suburban hedge fund, and Edwin Eisendrath, a former Chicago alderman and one-time Democratic candidate for governor who runs a consulting firm.
Media blogger Robert Feder had reported that both prospective buyers were working with organized labor.
Eisendrath hasn't responded to our various attempts to reach him, but we did speak with an attorney for Ritchie, who says he did not put in a bid Monday.
Ritchie has previously tried to buy the Sun-Times, and also Newsweek. It's not that Ritchie isn't interested; it's just that he isn't going to be leading the way. His attorney says Ritchie believes that newspapers are going to flame out, unless they have buy-in from their workers; the reporters who grind out content.
So if organized labor does make a pitch for the Sun-Times, he says Ritchie is willing and interested to back it with money and help with structuring any deal. But the attorney said he doesn't know if that's actually going to happen.
The lawyer says Ritchie is going to "stand down and stand by."
For their part, unions are keeping quiet. The Service Employees International Union said it didn't have anyone to comment.
The Chicago Federation of Labor would only say:
"It is imperative for Chicago to continue to maintain two independent newspapers, ensuring diverse coverage of the stories that affect the Chicago region. Over the course of the past few years, biased, unreliable, and special-interest news sources have inundated the mainstream media, which makes it hard for the public to discern what is relevant …
"We hope that whoever the new owners may be, they are able to restore its legacy of serving the people of Chicago."
Potential buyers are getting this second chance to bid on the Sun-Times—despite Tronc's stated interest—because of the U.S. Department of Justice.
The anti-trust division is investigating the acquisition. Last month it gave 15 days for other prospective buyers to come forward—a sort of soft deadline. They don't have to have it all worked out, but they have to show a price range and demonstrate that they can come up with the cash. That deadline was Monday.
Then any viable buyers get another 15 days to negotiate.
The newspaper guild says it's hoping the DOJ will be flexible with timing. It really doesn't want to be purchased by Tronc. It's asking supporters to sign an online petition asking that any deal "preserve journalistic independence" for Wrapports papers—the Sun-Times and the weekly Chicago Reader. And it's got a "no news monopoly" social media campaign.
Basically, the guild fears that if the Chicago Tribune's parent company buys the Sun-Times, reporters will lose their jobs. And Chicago will become a one newspaper town.
Other critics are wary of labor's involvement, and what that could mean for an independent press.
We spoke with an attorney—John Costello, who does some anti-trust work, who described the DOJ as getting to play "matchmaker."  He says a lot of this will come down to whether it decides that Chicagoans have enough places to get their information beyond the confines of local newspapers.
Follow Amanda Vinicky on Twitter: @AmandaVinicky
---
Related stories: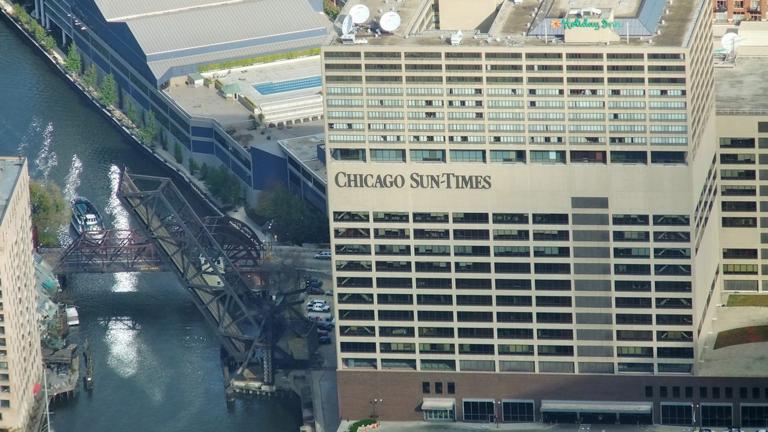 Chicago Sun-Times Editor: A Deal With Tronc 'Made the Most Sense'
May 16: The Chicago Sun-Times is up for sale and its chief rival has agreed to buy it. We hear from the editors of both newspapers.
---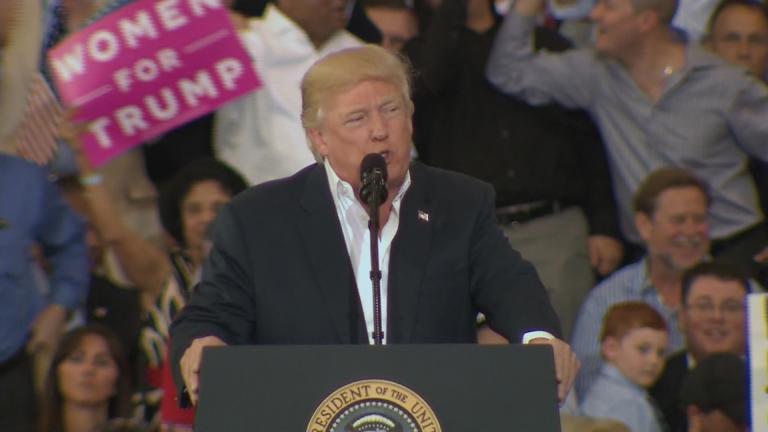 Free Press in the Trump Era
Feb. 20: President Donald Trump calls the media the "enemy of the American people." We get reaction from some local editors.
---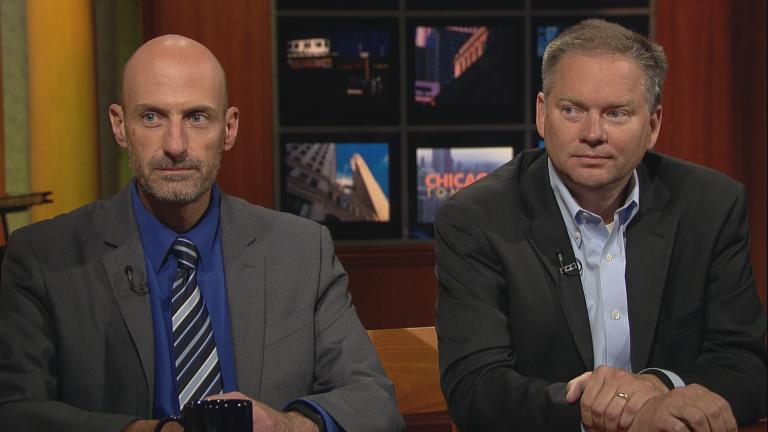 New Managing Editor at Chicago Sun-Times on What's Ahead for Newspaper
Sept. 27, 2016: The Chicago Sun-times has a new managing editor. We'll talk with him and the paper's publisher and editor-in-chief about what's ahead for the city's oldest continuously published daily newspaper.
---