When author Barbara Kingsolver moved her family from suburban Arizona to rural Appalachia more than 10 years ago, it came with a challenge to live for a year on food they farmed and raised themselves – well before terms like "farm-to-table" and "locavore" were common.
A New York Times best-selling book was the result of their radical experiment.
This past year, "One Book, One Chicago" featured that book which helped launch a new, healthier food movement. "Animal, Vegetable, Miracle: A Year of Food Life" is now available with a 10th anniversary update.
"This is something we had to do as a family," the James Beard award-winning author said about the experience. "We made the decision as a family because this was something I could not force on my family. We talked about it, a lot. The kids were pretty young at the time and we only could do it if we were all on board."
Kingsolver, who was named one the most important writers of the 20th century by Writers Digest and has received the country's highest honor for service through the arts, the National Humanities Medal, said it made sense to not only write about the experience, but to do so as a family.
"Because I'm the pro, I had to be editor and on them about deadlines to make sure copy was in on time. I'm sure they thought 'Mom's a fierce editor,' but we're all happy in the long run," she said.
"When we were invited to write the 10th anniversary update, Lily, who was 8 at the time -- this time she was old enough and wanted to contribute. She said, 'I'm not the chicken girl anymore and I want to write from my own point of view.' The experience changed us and we wrote about how this experience has become a significant part of our lives," she said.
Kingsolver joins host Phil Ponce on Thursday to talk about the importance of the book, being chosen for "One Book, One Chicago" and the 50 new pages included in the update.

Read an excerpt from the book.
From the book: ANIMAL, VEGETABLE, MIRACLE: Tenth Anniversary Edition by Barbara Kingsolver with Steven L. Hopp, Camille Kingsolver, and Lily Hopp Kingsolver. Copyright © 2017 by Barbara Kingsolver. Reprinted courtesy of Harper Perennial, an imprint of HarperCollins Publishers
---
Related stories: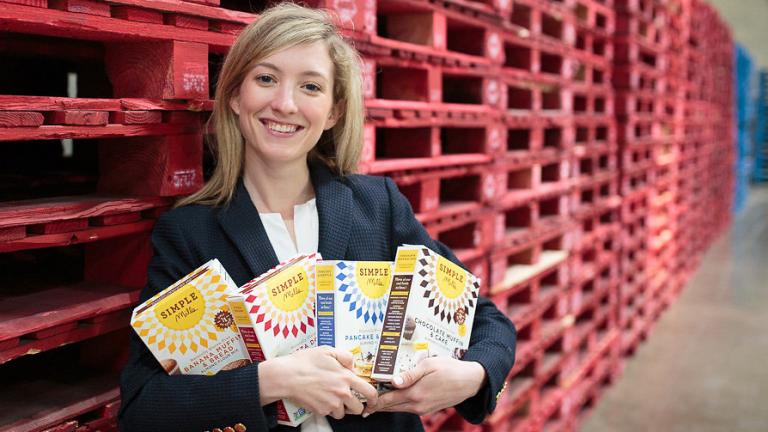 Simple Mills CEO Focused on Cleaning Up Inner Grocery Aisles
May 8: "I started Simple Mills with that mission of cleaning up the inner grocery aisles and taking processed foods and making them unprocessed and out of simple, whole food ingredients that you can pronounce," said CEO Katlin Smith.
---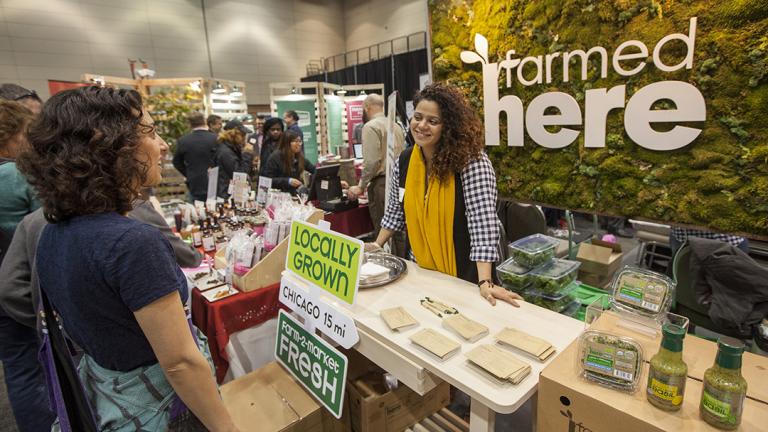 Good Food Festival Celebrates Locally Grown, Sustainable Food
March 14: Chef Rick Bayless is just one of the highlights at this year's three-day Good Food Festival. We speak with the event's founder to learn more.
---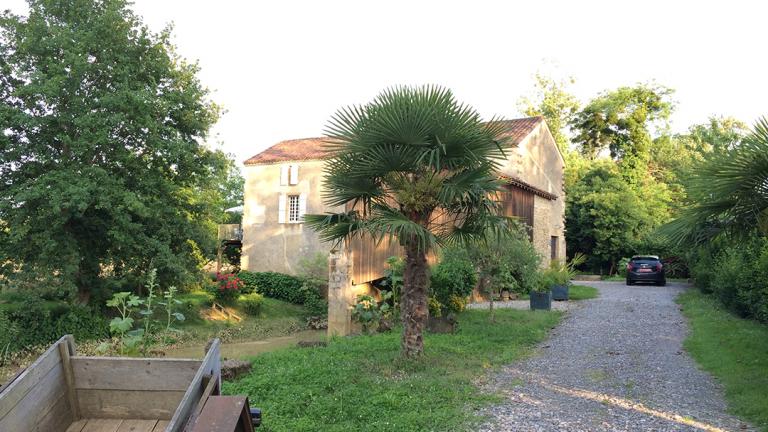 Chicago Author's Memoir Details 8-Month 'Duck Season' in Rural France
March 13: A place where ducks outnumber people 20 to 1 might not sound like somewhere you'd want to move with your wife and young daughter. But that's exactly what Chicago author David McAninch did.
---