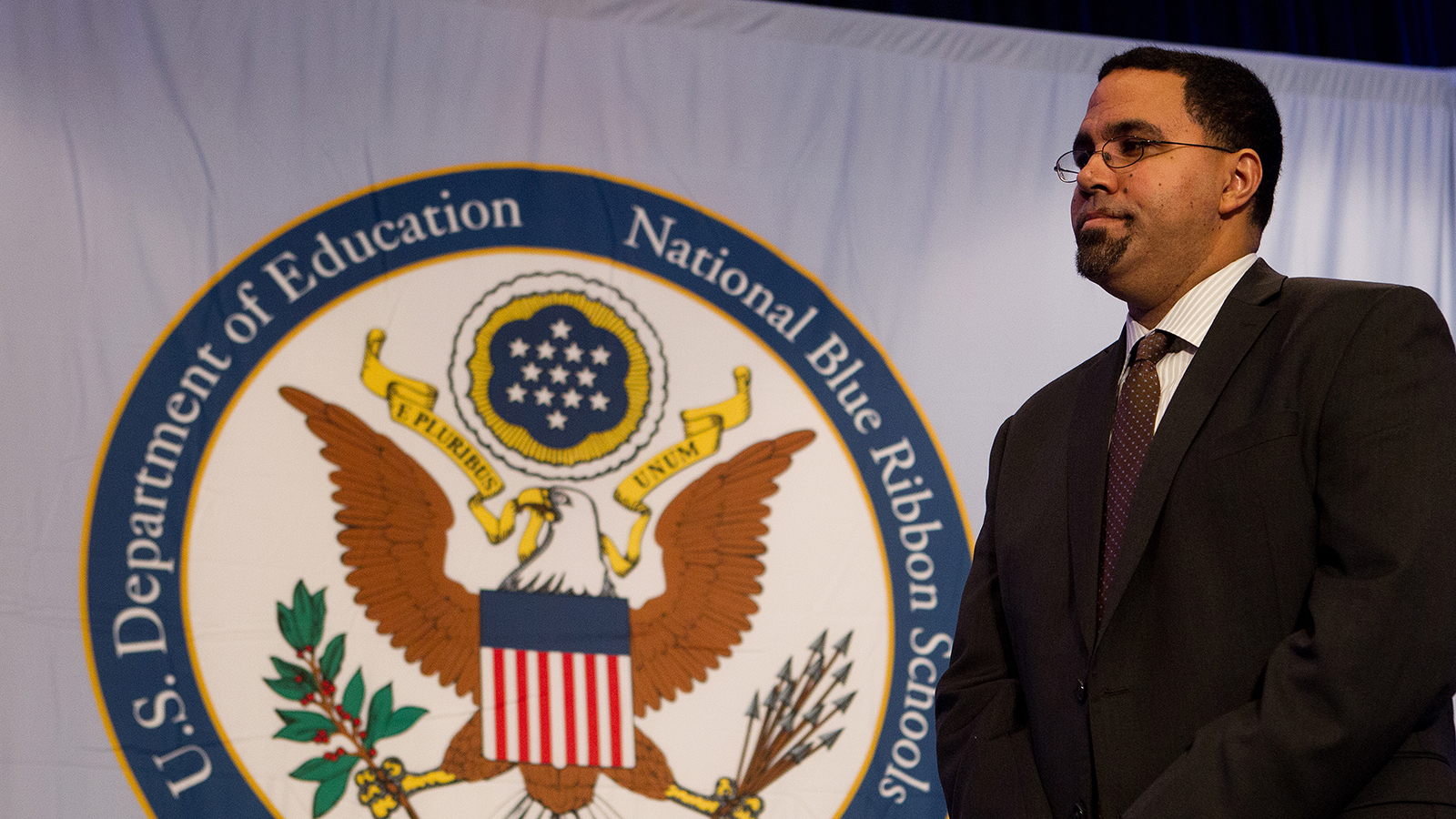 Despite calls for an elected Chicago school board, former U.S. Education Secretary John King told WBEZ school districts across the country are also able to succeed under mayoral control. (U.S. Department of Education / Flickr)
Despite ongoing calls from state legislators and Chicago advocates for an elected school board, the former U.S. chief of public education said Thursday there's "no silver bullet" management style to boost school success.
John King, who served as U.S. education secretary for one year under President Barack Obama, told WBEZ "Morning Shift" host Tony Sarabia that even if the Chicago Board of Education becomes an elected body, it wouldn't necessarily improve education outcomes across the city.
"It does differ district to district. If you look across the country there's no silver bullet," he said during an interview on the show. "The reality is, as you look across the country, there are districts with mayoral control that are improving and some that aren't. There are districts with (elected) school boards that are improving and some that aren't."
Chicago's seven-member school board has been appointed by the city's mayor for more than two decades. Former Gov. Pat Quinn attempted unsuccessfully to end that practice with federal and state lawsuits earlier this year, while a bill currently sitting in the General Assembly would transform that into a 21-member elected body.
That legislation has received strong support from education advocates and House representatives, as did a similar measure last year that was never called for a vote in the Senate.
But King complemented CPS for improving its math and English scores and graduation rate under Mayor Rahm Emanuel, while at the same time dealing with an ongoing state budget impasse and its own fiscal woes.
"So a lot of credit to the mayor and the team at the department of education here in the city for the progress they've made," he said. "I think the real question is how do we strengthen schools on the inside, how do we continue to improve instruction, improve outcomes for kids? How do we wrap services around our kids that are most at risk? And then how do we ensure that there's the revenue that's needed?"
The former New York state education commissioner also called on Gov. Bruce Rauner and the Illinois Legislature to make a "commitment" to increase state funding to the financially troubled school district.
King followed former CPS CEO Arne Duncan as U.S. education secretary, serving from January 2016 through January 2017. He has since been replaced by Betsy DeVos.
During his interview Thursday, King touched on the proposed education budget being pushed by his successor and President Donald Trump that would reportedly cut $10.6 billion in education spending, potentially killing a swath of federally funded learning programs.
"You can't help but look at this budget and see an assault on the American dream," he said. "The idea that we'd be better off with fewer after-school and summer programs, less professional development for teachers and if it was harder to go to college. I mean that's preposterous.
"Their budget, I think, suggests the wrong direction, wrong values. The retreat on civil rights protections – not just in education, but across a variety of areas – is very concerning."
Follow Matt Masterson on Twitter: @ByMattMasterson
---
Related stories: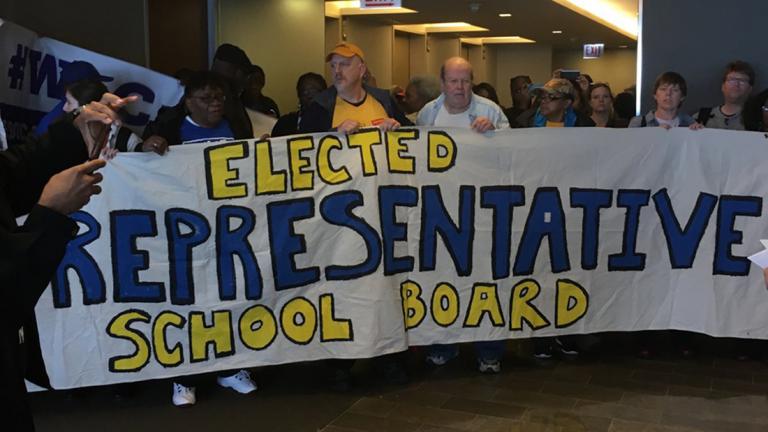 Chicago Activists Call For Action on Elected School Board Bill
April 18: Parents and community activists protested outside the Chicago office of Senate President John Cullerton on Tuesday to demand action on a bill that would grant the city an elected Board of Education.
---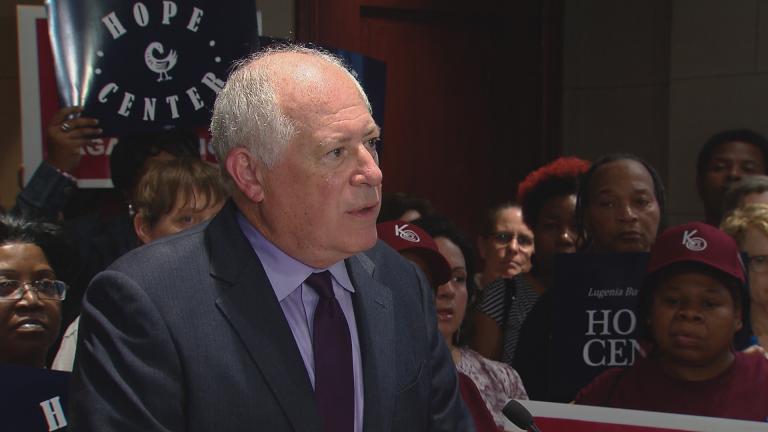 Judge Tosses Former Governor's Lawsuit Seeking Elected School Board
Feb. 27: A second judge has tossed a case brought by former Gov. Pat Quinn calling for the Chicago Board of Education to be transformed into an elected body.
---
State Lawmaker Renews Call for Elected Chicago School Board
Feb. 15: State Lawmaker Renews Call for Elected Chicago School Board
---