Chicago may see a new kind of urban oasis this summer.
It's called the Low-Line, and unlike elevated walkways such as the High Line in New York City or the 606 on Chicago's Northwest Side, it's looking down for inspiration.
The new half-mile path in Lakeview will be below and between the CTA Brown Line Southport and Paulina "L" stations.
"The idea of the Low-Line seems sort of unusual, right?" said Dillon Goodson, the community development manager at the Lakeview Chamber of Commerce who has been working closely with the Chicago Transit Authority on a proposal. "Like the idea of encouraging people to linger underneath a train that's loud and can sometimes be kind of dirty, but I think that's the area where we can make the greatest amount of improvement: by cleaning up the space, by making it more visible, by giving people a reason to experience it."
The idea of the Low-Line was first envisioned in the 2011 Lakeview Area Master Plan, and the project has a few goals: to beautify the neighborhood, create more green space and connect commercial corridors.
A portion of the project is being financed by Special Service Area 27, a funding mechanism that raises money through a property tax levy for a particular taxing district. And that portion of the project—the Paulina station and both sides of Ashland Avenue—is set to open during this summer.

Low-Line map shows the half-mile Lakeview path.
But there are a few design considerations to keep in mind.
"It isn't really intended to be a place for people right now, it's really a maintenance space for the CTA," said Andrew Moddrell, a partner at PORT, the agency hired to take on the first phase of the project's designs.  
"There are parking spaces there, so if there's going to be this encouraged use, we want to make sure people feel safe moving through there," Moddrell said.
Another concern is noise from the "L" trains.
"If there was a place to sit here, would you sit here?" Moddrell said. "Some people say, 'Yeah, Chicago is noisy, it's under the 'L' tracks and that's fine.'"
Keeping in mind these considerations, PORT is looking into adding better lighting and thinking through appropriate uses for a space below moving trains.
Currently, there's the Low-Line Market at the Southport stop—the first initiative of the Low-Line project. It's a farmer's markert that runs from June 1 through Oct. 26.
To share your input on the Low-Line project, take this survey. 
---
Related stories: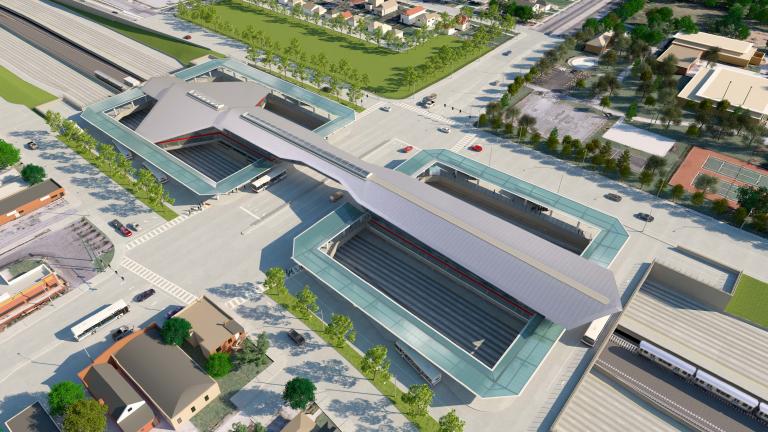 What Should Chicago Look Like in 2050?
May 16: Self-driving cars, shuttles that come to your door with the click of a button, walkable communities—these are just a few of the alternative futures residents are being asked to consider this spring and summer.
---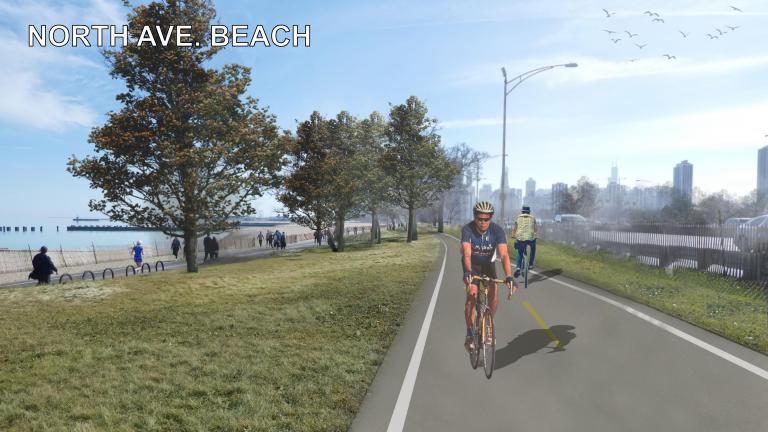 Lakefront Trail Separation Requires North Side Closure, Detour
May 15: Starting next week, the Lakefront Trail will be closed between Diversey and North avenues as the project to separate the bike and pedestrian paths continues.
---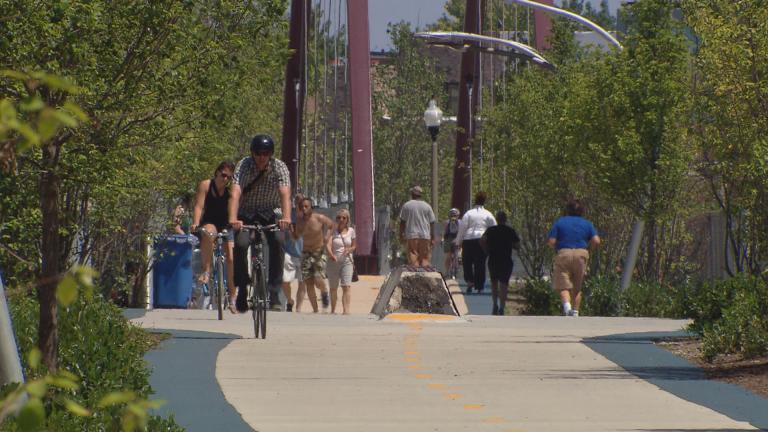 Alderman's Plan to Extend 606 Trail Faces Numerous Challenges
Oct. 17, 2016: Chicago's 606 trail is only a little over a year old and already there is an ambitious proposal to extend it.
---