Former New York Yankees closer Mariano Rivera spent more than an hour Tuesday talking with CPS students at Clemente High School. (Matt Masterson / Chicago Tonight)
The players on the Roberto Clemente High School baseball team have likely heard coaches preach about the importance of practice and hard work for years. But those lessons are taken a little more to heart when coming from one of the greatest baseball players of all time.
Former New York Yankee closer Mariano Rivera visited the West Town/Humboldt Park-area school Tuesday afternoon, offering life lessons and baseball tips to players from four CPS high schools.
"I wish they all would make it (to the majors), we'll see," Rivera told Chicago Tonight. "But the most important thing, I want these boys walking down the aisle and graduating with their heads held high and be positive for this community, Humboldt Park. Around here they can work and they can teach and give back to the community."
The right-hander retired following the 2013 season and did so as the league's all-time leader in saves and a five-time World Series champion with the Yankees. He has since traded in his pinstripes and ramped up his charitable efforts in his community organization, the Mariano Rivera Foundation, which provides health and educational services for underprivileged children.
But on Tuesday he stepped back on the mound, providing some insights to players from the Clemente, North-Grand, Wells and Steinmetz high school baseball teams.
Tuesday's event took place, fittingly, at Clemente, a school named for Puerto Rican Hall of Fame outfielder Roberto Clemente, who spent 18 seasons with the Pittsburgh Pirates before his untimely death in a plane crash in 1972.
Rivera, a future Hall of Famer himself, was invited to Chicago to speak by a friend who works as a pastor at the New Life Covenant Church, located just down the street from Clemente. There he discussed his faith, his own 19-year MLB career and his upbringing for about half an hour before taking questions from the students such as the most difficult batter he faced (Seattle's Edgar Martinez) and the hardest pitch he ever tossed (98 mph).
But Rivera always returned to the importance of education.
He shared with the students the story of his son, Mariano Rivera III, who excelled as a pitcher at Iona College before he was drafted as a sophomore by the Yankees with a late-round pick in 2014. Despite the storybook tale that would have made, Rivera demanded his son return to Iona for his junior season and finish his degree.
"It was no discussion," Rivera said, laughing, when asked how that conversation went. "It was, 'Mariano, you have to do it, you have to finish.' He knew it, so that's why it was no discussion. That's how highly I believe in education."
After the younger Rivera returned to Iona, he was selected in the draft again the following year in the fourth round by the Washington Nationals. He currently pitches for their Single-A affiliate team.
Following his talk, Rivera spent some time going over pitching mechanics with teens from the four schools on Clemente's baseball diamond. One pitcher who got some one-on-one time with the former Yankee was Pedro Cora, a sophomore who pitches on the varsity team at Clemente.
Cora – who sported a Yankees cap and said he roots for New York along with the Chicago Cubs and Kansas City Royals – said Rivera harped on the importance of refining his mechanics after watching him toss a couple pitches.
"I feel like I'm good at what I do," he said, "and if I work on my mechanics and get better like he told us all to, I'll be a way better player."
But more than that, Cora said was struck by the life lessons Rivera preached.
"He showed me more of an experience of how he grew up, with Jesus and how him playing baseball was good for him growing up," Cora said. "He explained to me how if I really want to do what I want to do, I have to do everything that he told me."
Follow Matt Masterson on Twitter: @ByMattMasterson
---
Related stories: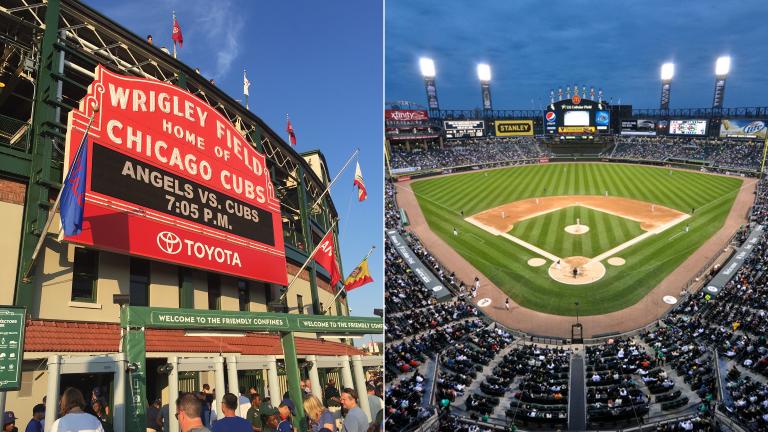 Ask Geoffrey: Is North-South Divide Between Baseball Fans Real?
April 26: Many believe there is a fault line that divides Chicago, pitting brother against brother in a long-standing crosstown rivalry. But a viewer wonders if that historic boundary is a myth.
---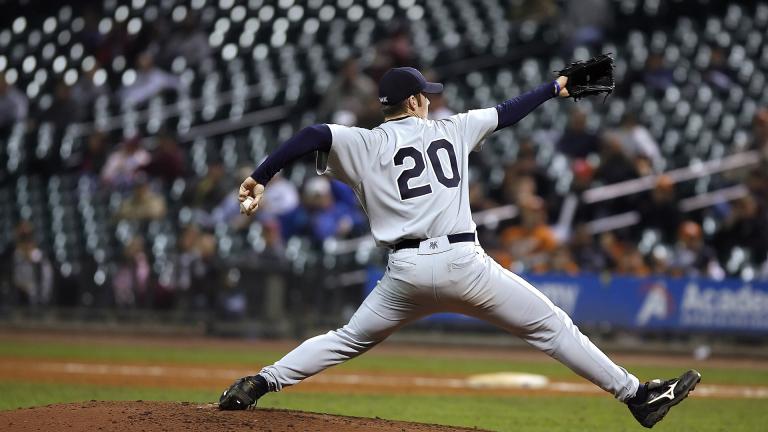 IHSA to Limit Baseball Pitchers to 105 Throws per Game
Dec. 12: Starting this spring, high school baseball pitchers will be limited to throwing 105 pitches in a game, according to guidelines adopted by the Illinois High School Association.
---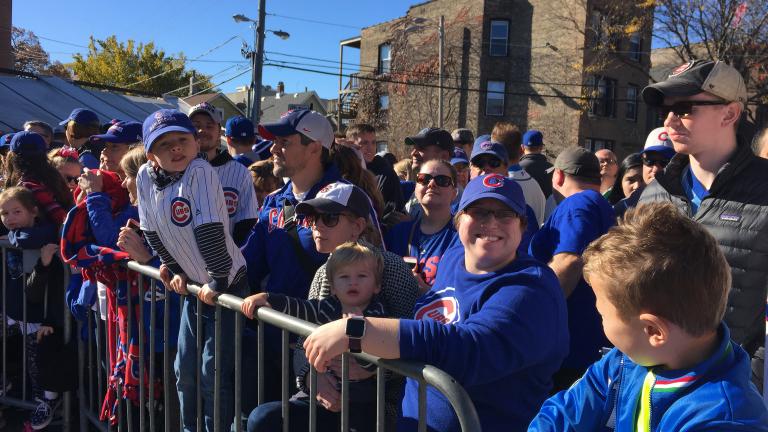 Cubs World Series Parade, Rally Set for Friday
Nov. 3: The 2016 World Series Champions will celebrate their historic win on Friday. Here's what you need to know.
---