Students and professionals filled the gymnasium at James Madison Elementary on Friday for the school's first-ever mock job fair. (Matt Masterson / Chicago Tonight)
Middle schoolers at James Madison Elementary may be a few years away from entering the workforce full time, but that isn't stopping them from getting a leg up on the interviewing process.
Students at the Greater Grand Crossing school organized its first-ever mock job fair Friday, offering sixth-, seventh- and eighth-graders there the chance to practice resume writing and build interview skills with professionals from across Chicago.
"I spend most of my days dealing with crime and violence, and there's only that one aspect of young people's lives that I see," said Cook County State's Attorney Kim Foxx, one of the guests at Madison on Friday, "so I wanted to come out here and encourage them in this process, enrich them in their public speaking skills, their interviewing skills because I think it's just vitally important for them to do that."
Though she's sat in on plenty of interviews during her career, Foxx said she'd never seen a job fair aimed at middle schoolers.
Along with Foxx, students invited Chicago Public Schools Chief Education Officer Janice Jackson and representatives from businesses and organizations ranging from Jewel-Osco and McDonald's to the Chicago Urban League and the U.S. Coast Guard.
Those representatives then graded the students on their interview acumen – including their ability to maintain eye contact and speak with adults.
Cook County State's Attorney Kim Foxx, right, interviews a student Friday at James madison Elementary's mock job fair. (Matt Masterson / Chicago Tonight)
Middle schoolers at Madison already spend time each week in an advisory class, where they focus on soft skills and the preparations necessary to make the jump to high school. But seventh-grader Ciara Jones and eighth-grader Antwuan Herman wanted to take those lessons a step further by planning out the mock interviews.
"It sets you up for the real world," Herman said. "This is a great experience so when we're really trying to get a real job, you already have experience being in an interview."
The students may not be entering the "real world" quite yet, but Jones and Herman note that with the school year drawing to a close, they're already preparing to find summer jobs in the coming months.
In her second year at Madison, Principal Allania Moore said she's trying to give her students more opportunities to learn how to communicate effectively. She saw the job fair as a chance to do so while also engaging the local community.
"I want them to be exposed to a variety of different career choices and have the opportunity to speak about the type of academics involved in those career choices," Moore said.
"But know that they are cared for. Know that they matter and our community is supporting them. They are reaching in and they're extending their hand so that they can experience a world outside of the (Greater) Grand Crossing area."
Follow Matt Masterson on Twitter: @ByMattMasterson
---
Related stories: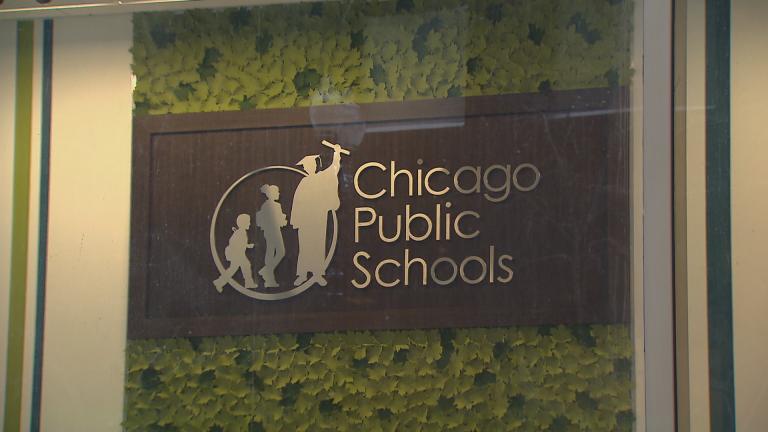 CPS Expanding Parent University Program
May 8: As Chicago Public Schools works to try and improve its parent engagement, the district announced it is expanding a neighborhood-based learning program already used by thousands of families.
---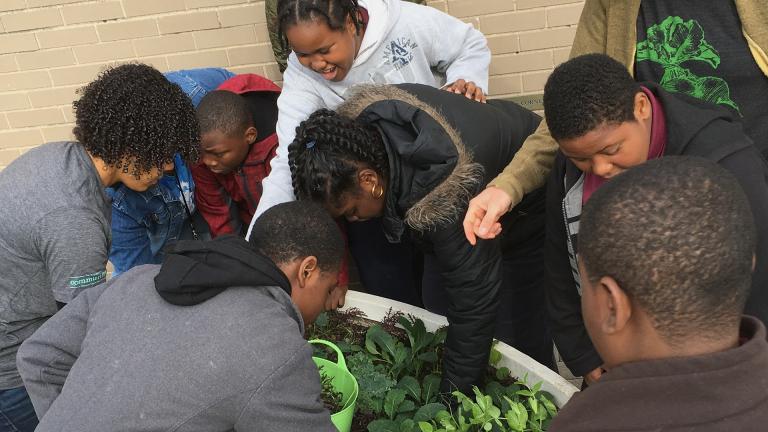 Learning Gardens at CPS Schools Plant Seeds for Healthy Food Choices
Nov. 16: Students at some Chicago Public Schools are getting their hands dirty while feeding their minds.
---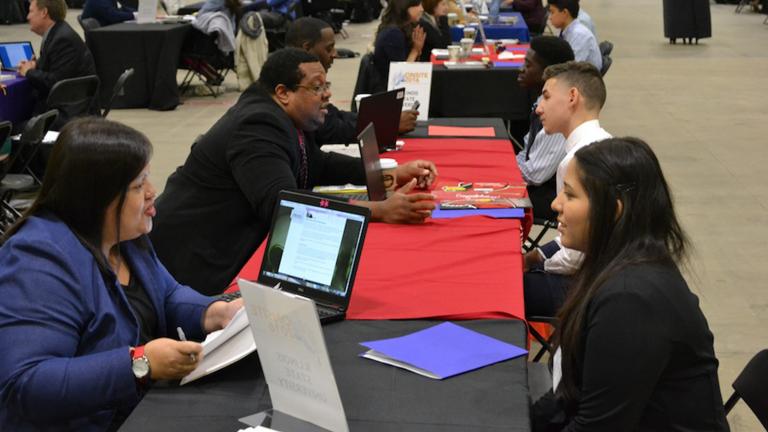 On Different Paths, Chicago Students Taking 1st Steps Toward College, Careers
Oct. 25: While hundreds of high schoolers picked up college acceptance letters Tuesday, others were getting their first professional workplace experience in a new CPS vocational training program.
---