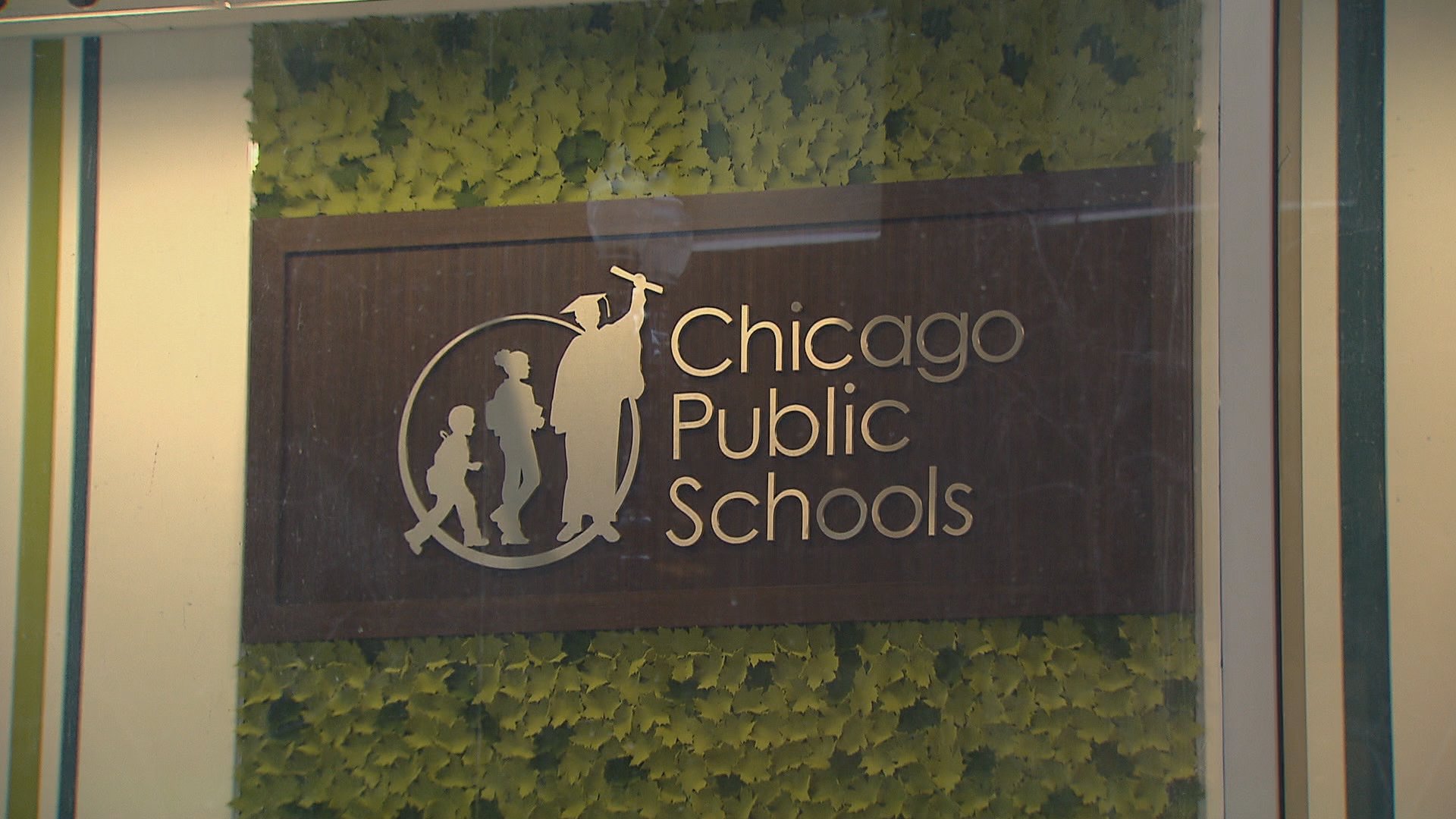 CPS and Mayor Rahm Emanuel said Friday the district is growing its Parent University program, increasing the number of locations from five up to 13 and creating an additional five new learning centers. (Chicago Tonight)
As Chicago Public Schools works to improve its parent engagement across the city, the district announced last week it is expanding a neighborhood-based learning program already used by thousands of families.
CPS and Mayor Rahm Emanuel said Friday the district is growing its Parent University program, increasing the number of locations from five up to 13 and creating an additional five new parent training centers.
"The expansion of Parent Universities is another example of how we can work together to invest in the success of our children, while also making sure that parents and the entire community have the resources necessary for a brighter future," Emanuel said in a press release. "The most important thing we can do to help our students achieve their potential is to engage parents and empower them to support their children every step of the way."
The district says more than 3,000 families and community members have already used the free program since its launch in 2015. CPS staff at the Parent University sites use both online and in-person learning to spread information about district learning opportunities and programs to parents and students. They also provide guidance to parents who want to get more involved in their children's schoolsj.
Each program site includes a parent resource room and a computer lab, which offers programs centering on school, job and life skills – from time and money management to job and career building techniques.
"Strengthening engagement with parents and communities is a key part of CPS' vision to provide more opportunities for students and families, and Parent Universities are a key component of our roadmap to success," CPS Chief Education Officer Janice Jackson said in the release. "Supportive families and communities lead to better outcomes for our children, and we will continue to find innovative ways to provide more opportunities for parent engagement."
Friday's announcement comes two weeks after the Board of Education approved a new common high school application – called "GoCPS" – after parents complained they weren't getting enough information from the district on individual schools and programs.
The new Parent University sites will be located at:
Bogan High School
Bouchet Elementary
Cleveland Elementary
Gage Park High School
Joplin Elementary
Logandale Elementary
Perez Elementary
Sullivan High School
---
The Perez site is opening this month while the rest will open this summer. Those come on top of existing locations at Spencer Elementary, Clemente High School, Smyth Elementary, Dyett High School and Corliss High School.
The Parent University Training Centers will operate out of Earle Elementary, Fenger High School, Miles Davis Elementary, Michelle Clark High School and Steinmetz High School. The district says those sites operate similarly to the Parent University locations, but are instead administered by parent volunteers.
Parents and guardians can sign up for the programs via the program's website.
Follow Matt Masterson on Twitter: @ByMattMasterson
---
Related stories: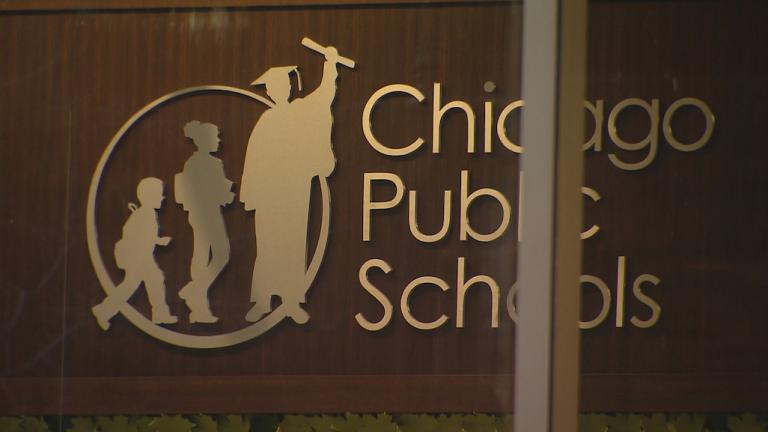 CPS Aims to Simplify High School Applications With New 'GoCPS' Model
April 27: Chicago Public Schools is hoping to simplify its rigorous high school application process with a new plan promising to save time and limit headaches for families and students.
---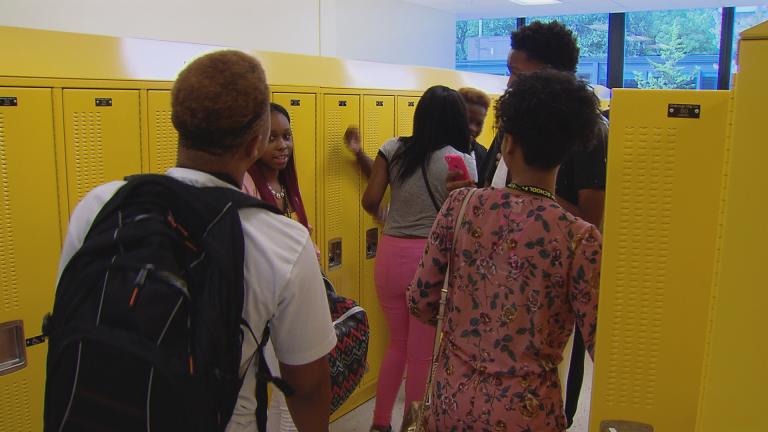 CPS Helping Students Explore High School Options With New Website
Dec. 5: A new Chicago Public Schools website is set to help students sort through scores of local high schools to find the right one for them based on academic and extracurricular interests.
---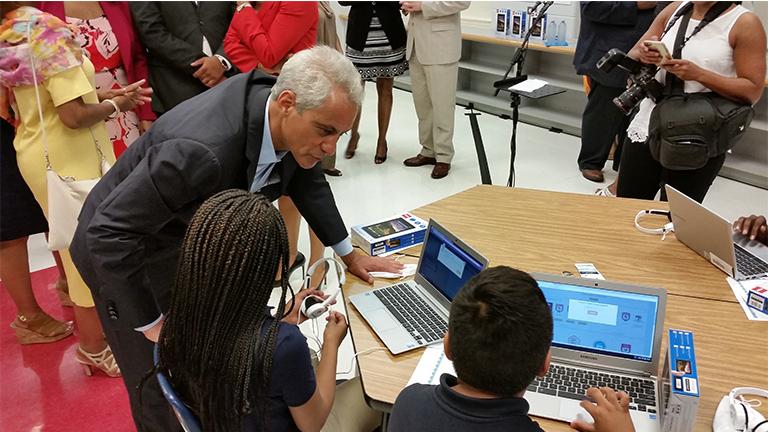 CPS Progress Report Highlights Gains in On-Track, Dropout Rates
Sept. 7: Students at Chicago Public Schools have steadily improved their attendance and on-track-to-graduate rates while trimming back their annual dropout rate over the past five years, according to a new district progress report.
---