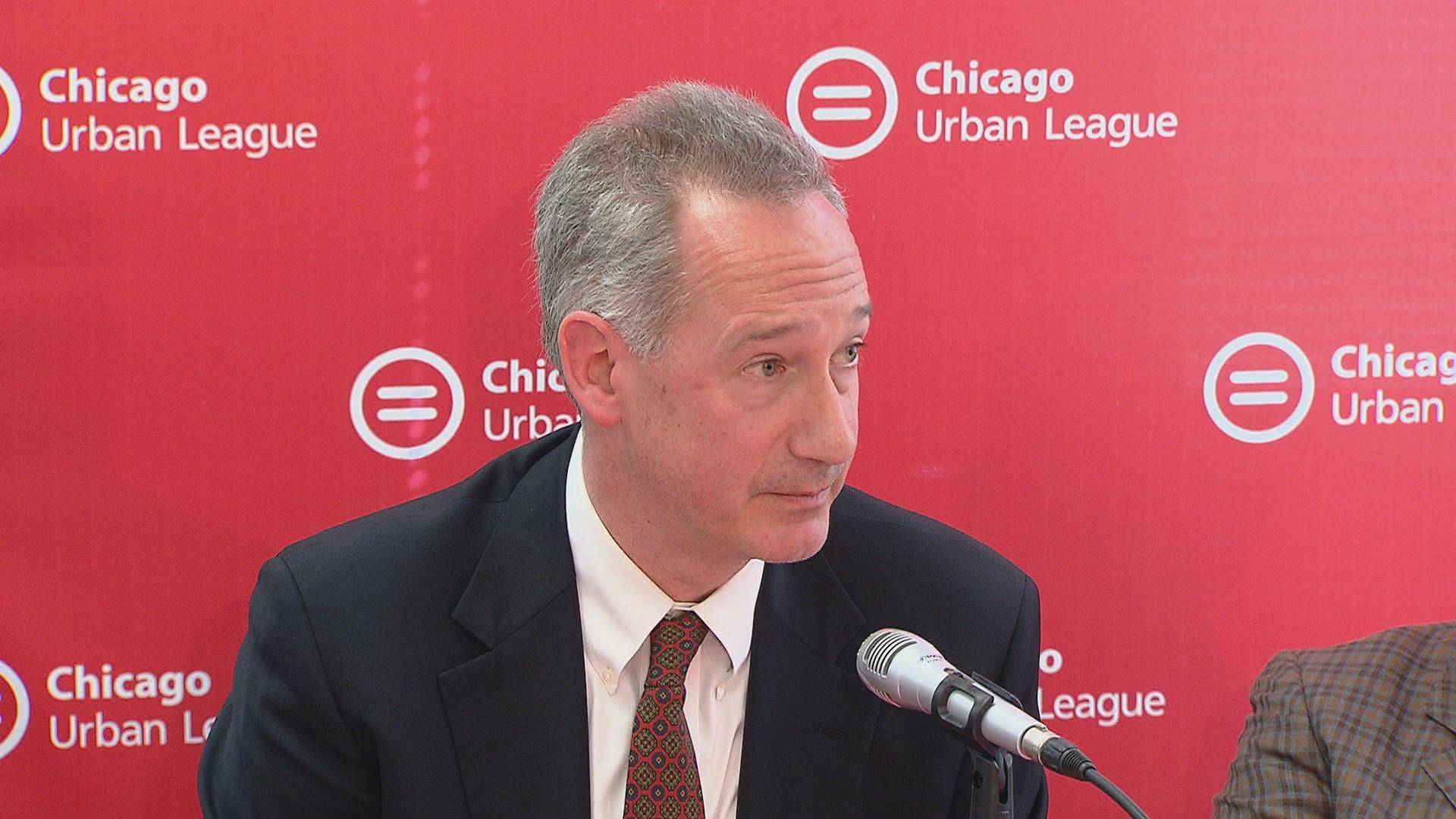 The city's top watchdog is coming back for another four-year term, Mayor Rahm Emanuel announced Friday.
Joe Ferguson, who has investigated everything from high-profile cases such as the Laquan McDonald shooting to the efficiency of Chicago's garbage collection system, was reappointed on Friday, subject to approval by City Council.
"I am gratified by the mayor's vote of confidence in the work of the inspector general's office during my tenure," said Ferguson. "OIG is committed to promote effectiveness in city government, which now extends to police accountability. The creation of the office's dedicated police oversight section demands OIG be even more committed to transparency and accountability that includes direct engagement with the public to improve the efficiency and effectiveness of the Chicago Police Department with the same vigor we apply to the programs and operations of the rest of city government."
Meanwhile, City Budget Director Alexandra Holt, who has held the job since the mayor's first election in 2011, will be leaving her post.
Holt has seen the city through a myriad of financial storms, reducing the operating budget deficit each year and helping negotiate pension deals that would stave off insolvency, although one of those pension deals has yet to be approved in Springfield. Holt is replaced by Business and Consumer Protection Commissioner Samantha Fields.
"I am grateful for Alex Holt's exemplary service to the City of Chicago. Alex has been an invaluable and thoughtful partner in reducing the city's budget deficit, eliminating the bad financial practices of the past, putting our pension funds on the path to solvency and creating a strong, sustainable future for the City of Chicago," said Emanuel. "I know that Samantha Fields will build on Alex's record of results as Chicago continues on the path of fiscal reform. Likewise, Rosa Escareno has proven that she will be a strong advocate for Chicago's consumers and small businesses in her new role as BACP Commissioner."

An embattled Ferguson
Ferguson, at times, has been a thorn in the mayor's side, especially when he battled the mayor's office to try and subpoena records. But the state Supreme Court ruled at the time that Ferguson didn't have the authority to force the mayor to turn over documents to him.
Ferguson has also engaged in battle with powerful 14th Ward Ald. Ed Burke, with a particular interest in Burke's management of the city's cryptic $100 million workers' compensation system. City Council voted to keep Ferguson's office from being able to audit City Council committees, like Burke's Finance Committee which controls the workers' compensation system.
Other aldermen have praised Ferguson for his independence and competence at running the inspector general's office.
"The fact that Ferguson has done such an excellent job over the last few years, you look at the growth and importance of the IG's office, and it's a no-brainer," said Ald. Scott Waguespack, 32nd Ward.
Ferguson's reappointment comes as the office prepares to take on new duties. A newly confirmed Police Inspector General, Laura Kunard, will have the authority to oversee and investigate police misconduct. But she was hesitant to actually accept the job until she knew that Ferguson's job security was intact.
"It was a move that had to be made, it was obviously tied to Kunard's appointment," Waguespack said. "It left the mayor with little option to do anything else."
Emanuel also reappointed Chief Procurement Officer Jaime Rhee to another four-year term.
"Both Joe and Jamie are highly talented, dedicated civil servants who have committed themselves to making the city work better and more efficiently – particularly on the procurement task force that they co-chair," Emanuel said. "I am pleased to reappoint them both, and look forward to continuing to work with them as we continue to seek and enact reforms that will benefit the city."
Follow Paris Schutz on Twitter: @paschutz
---
Related stories: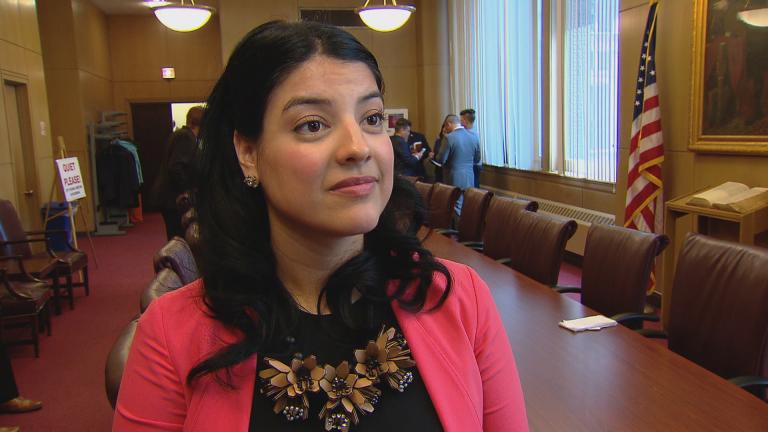 City Council Tackles Municipal IDs, Police Reform, Airport Security
April 19: The fates of municipal IDs, police oversight and aviation security at O'Hare hang in the balance at City Council.
---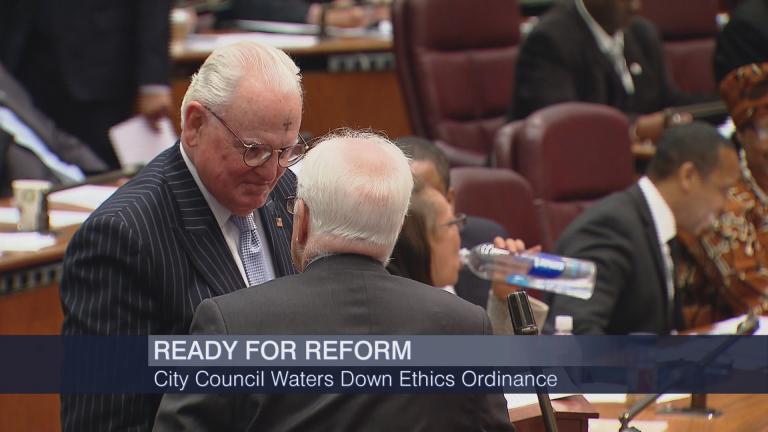 Aldermen Sound Off On Inspector General Ordinance
Feb. 11, 2016: Efforts to pass a stronger plan making the City Council more accountable were sidelined yesterday. Aldermen tells us what happened behind the scenes.
---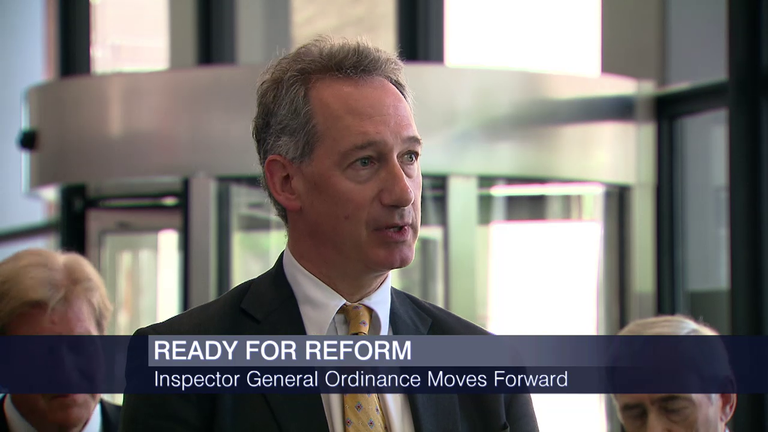 Aldermen Move to Empower Inspector General Joe Ferguson
Jan. 11, 2016: Who is going to make sure Chicago aldermen play by the rules? A major step forward Monday in determining the answer to that – a sign that City Council could finally be ready for real reform and transparency.
---